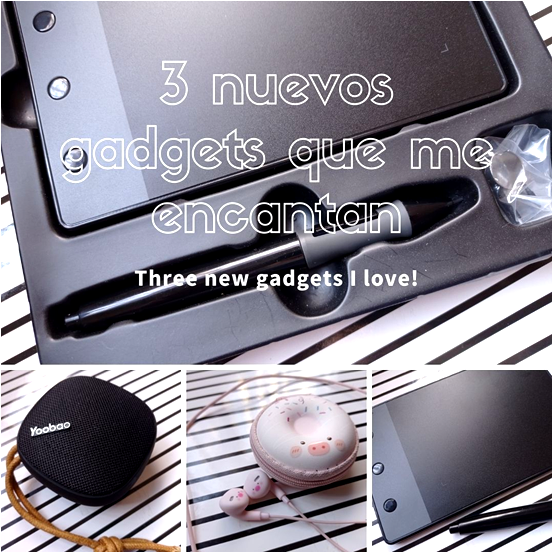 Cuando menciono la palabra gadget de inmediato viene a mi mente el Inspector Gadget, el personaje principal de un viejo cómic que me hacía reír por la torpeza de ese inspector, cuyos artilugios tecnológicos lo sacaban de aprietos a pesar de su poca astucia. Esta es tal vez una alegoría sobre lo útiles que han resultado los gadgets a través del tiempo, esas pequeñas piezas de tecnología que, de una u otra forma, nos hacen la vida más fácil aunque no seamos expertos en tecnología.
When I mention the word gadget immediately comes to my mind the Inspector Gadget, an old comic that made me laugh because of the clumsiness of that inspector whose technological gadgets got him out of trouble despite his lack of cunning. This is perhaps an allegory of how useful gadgets have been over time, those little pieces of technology that, in one way or another, make our lives easier even if we are not tech-savvy.
Recientemente he adquirido tres artefactos que me encantan por varias razones, ya sea por su diseño y funcionalidad, por lo práctico que puede ser uno de ellos o por la gran oportunidad que abre uno de estos gadgets para un nuevo aprendizaje, lo cual puede llevarme a potenciar mis habilidades.
I have recently acquired three gadgets that I love for several reasons, either for their design and functionality, for how practical one of them can be, or for the great opportunity that one of these gadgets opens up for new learning, which can lead me to enhance my skills.
¡A continuación te mostraré esos tres gadgets que me encantan!
Here are three gadgets that I love!
---
Audifonos In-ear In-ear headphones
---
Estos audifonos de la tienda Ulahui son una completa belleza además suenan muy bien, debo confesar que la decisión de compra la tomé motivada por su dulce diseño, de un pálido rosa estos audifonos destacan cuando los coloco en dispositivos de color negro como mi micrófono usb o mi móvil.
These headphones from the Ulahui store are a complete beauty besides sounding great, I must confess that the purchase decision I made was motivated by its sweet design, a pale pink these headphones stand out when I place them in black devices such as my USB microphone or my mobile.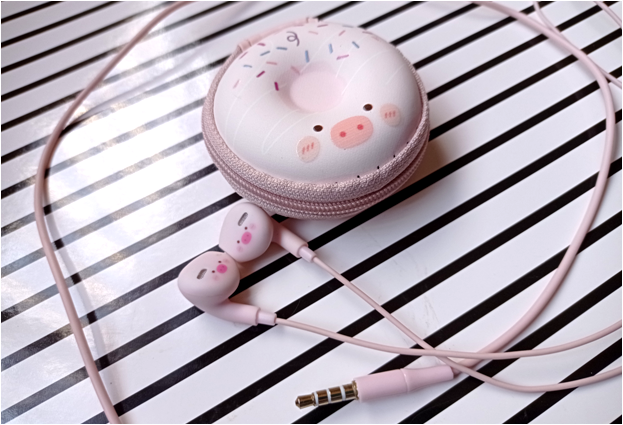 Pertenecen a la línea de audífonos In-ear estilo donut pues vienen con un estuche en forma de dona con la imagen de un cerdito, cada auricular posee una carita de cerdito, son los audífonos más cuchi que he visto en toda mi vida, también vienen en color azul (gato) y amarillo (pollo). Los adquirí por $ 8.35 luego de que le aplicaran un descuento de 40%.
They belong to the line of In-ear headphones style donut because they come with a donut-shaped case with the image of a pig, each headphone has a piggy face, they are the cutest headphones I've seen, they also come in blue (cat) and yellow (chicken). I bought them for $ 8.35 after a 40% discount.
---
Corneta bluetooth Bluetooth speaker
---
Hace mucho que quería una corneta bluetooth pero se había transformado en uno de esos aparatos que sentía que iban a ser muy caros y que no estaba dentro de mis prioridades, pero estaba totalmente equivocada. El mes pasado fui a hacer una compra y terminé no solo adquiriendo lo que iba a comprar sino también compré esta pequeña corneta que suena extremadamente bien y que tan solo cuesta $5, aún no puedo creer la calidad de su sonido respecto a su precio tan económico.
I had wanted a Bluetooth speaker for a long time but it had become one of those devices that I felt were going to be too expensive and that it was not in my priorities, but I was totally wrong. Last month I went shopping and ended up not only getting what I was going to buy but also this little cornet that sounds extremely loud and only costs $5, I still can't believe the quality of its sound in relation to its very affordable price.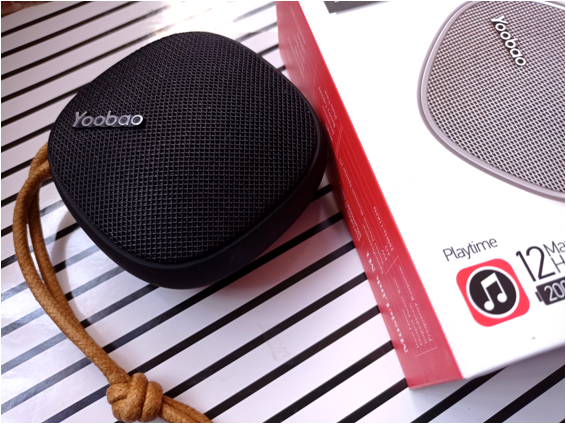 Esta corneta marca Yoobao estaba disponible en color negro, rojo y azúl, la adquirí en la tienda Todo Import ubicada en el CC Regina de Puerto La Cruz.
This Toobao speaker was available in black, red, and blue, I bought it at Todo Import store located at CC Regina in Puerto La Cruz.
---
Tableta gráfica Graphic tablet
---
Cuando vi este producto promocionado en el instagram de la tienda Todo Import estuve buscando información sobre esta tabla gráfica, es el modelo H420 de la marca Huion, en todos los tutoriales que vi indicaban que es la tableta gráfica ideal para aquellas personas que quieren incursionar en el dibujo digital, es decir para los novatos.
When I saw this product promoted on the Instagram of the Todo Import store I was looking for information about this graphic tablet, it is the model H420 of the Huion brand, in all the tutorials I saw indicated that it is the ideal graphic tablet for those people who want to dabble in digital drawing, ie for beginners.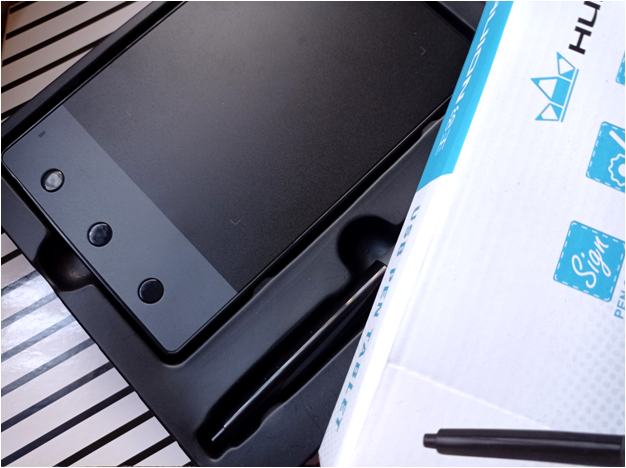 Trae un lápiz y repuestos de puntas, solo tuve que comprar pilas para poder probarla, usa una pila triple A, hasta el momento he hecho pequeños bocetos, dentro de mi poco conocimiento sobre dibujo digital usando una tableta gráfica, hace mucho tiempo estuve dando mis primeros pasos en el dibujo digital pero usando el ratón (mousse).
It comes with a pencil and spare tips, I only had to buy batteries to test it, it uses a triple-A battery, so far I have made small sketches, within my little knowledge about digital drawing using a graphics tablet, long ago I was taking my first steps in digital drawing but using the mouse (mousse).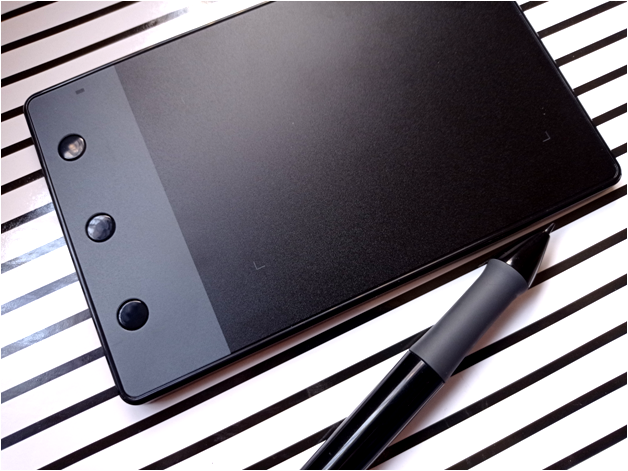 Estoy estudiando la posibilidad de tomar algún curso de Crehana para ver si de esa forma puedo lograr incursionar de una forma más profesional en el dibujo digital, esta tabla tuvo un costo de $40, lo cual es un precio bien ajustado para una tableta gráfica para principiantes.
I am thinking about the possibility of taking a Crehana course to see if that way I can make a more professional incursion in digital drawing, this tablet costs $40, which is a good price for a beginner's graphic tablet.
Estos son los tres gadgets de los cuales deseaba hablarles, dos están relacionados al mundo musical y uno al mundo del dibujo digital, han sido buenas compras. Siempre considero importante invertir en productos que nos hagan la vida más sencilla y que nos sean de utilidad. Los audífonos son geniales y poseen un bello empaque donde trasladarlos, evitando que se enrollen, la corneta bluetooth me ha servido para ensayar algunos temas y con la tableta aprenderé más sobre dibujo digital con un equipo más avanzado, aún tengo mucho por aprender pero seguramente sacaré provecho de esta tableta gráfica.
These are the three gadgets I wanted to tell you about, two are related to the music world and one to the digital drawing world, they have been good purchases, I always consider important to invest in products that make our life easier and that are useful to us. The headphones are great and have a beautiful packaging where to move them avoiding them to roll up, the Bluetooth speaker has helped me to rehearse some songs and with the graphic tablet, I will learn more about digital drawing, I still have a lot to learn but I will surely take advantage of this graphic tablet.
Gracias por pasar por aquí, por detenerte a leer o a escuchar, por comentar, por votar.
¡Gracias por todo tu apoyo!
Thank you for stopping by, for reading or listening, for commenting, for voting.
Thank you for all your support!
.
---
Photos: Xiaomi Redmi Note 9 - Translated with DeepL - Portada hecha en Canva
---