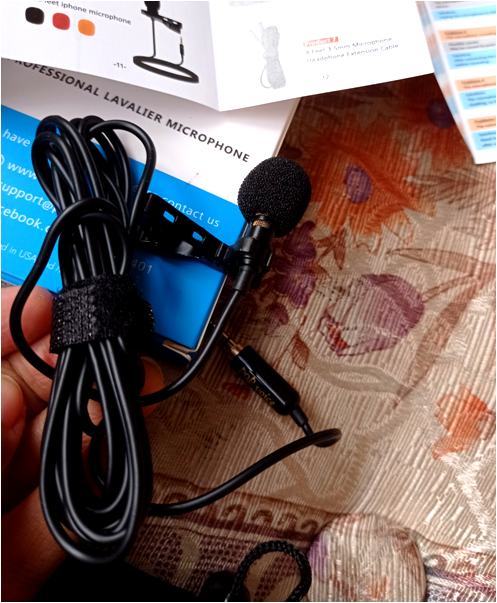 A few weeks ago I got a new musical gadget, a Lavalier Microphone that I going to use in my phone to record, mainly, music but I know I will surely use for other projects. I have a Blue Yeti USB microphone that is excellent but I also wanted another microphone that was easier to carry and that would work directly with my phone, which is the one I use to record my videos, and that would capture the sound well.
Hace unas semanas adquirí un nuevo gadget musical, un micrófono de balita que pretendo usa en mi teléfono para grabar, principalmente, música pero que sé que seguramente utilizaré para otros proyectos. Tengo un micrófono USB Blue Yeti es excelente pero de igual forma deseaba otro micrófono de más fácil transportación y que funcionara directo con mi teléfono, que es con el cual grabo mis videos y que capturara bien el sonido.
For this reason I thought of buying a lavalier microphone, so once I made my purchase decision I proceeded to search on Amazon for a microphone that would fit what I needed, I know I could find options here in Venezuela and perhaps cheaper but I wanted to "hear" how the microphone sounded before purchasing it and on Amazon this is possible because there are videos of users testing the products.
Por esto pensé en adquirir un micrófono de balita, así que una vez tomada la decisión de compra procedí a buscar en Amazón un micrófono de balita que se ajustara a lo que necesitaba, sé que podía encontrar opciones aquí en Venezuela y quizá más económicas pero quería "escuchar"como sonaba el micrófono antes de adquirirlo y en Amazon esto es posible pues existen videos de usuarios probando los productos.
I was watching several videos and the sound was very good but were very expensive until I found this bullet microphone Pop Voice brand, is the model PV610 +, has a value of $ 9.99 on Amazon.
Estuve viendo varios videos y el sonido era muy bueno pero eran muy costosos hasta que di con este micrófono de balita marca Pop Voice, es el modelo PV610+, tiene un valor de $ 9.99 en Amazon.

Captura de Pantalla de Amazón
And the Unboxing begins! ¡Y Comienza el Unboxing!
Before we start I want to point out that this microphone arrived together with other products so that the shipping doesn't feel too expensive, I can also recommend you to make your purchase with another person, trusted of course so you can divide that payment. And after this tip I show you where the packaging of the Pop Voice (PV610+) is.
Antes de comenzar quiero destacar que este micrófono llego junto a otras compras, de modo tal que así el envío no se siente muy costoso, también te puedo recomendar que hagas tu compra con otra persona, de confianza claro está para que dividan ese pago. Y luego de este tip te muestro dónde el empaque del micófrono de balita Pop Voice (PV610+).
The microphone comes in a cardboard box and inside I got the equipment inside a black bag made of a soft material and with ribbons that we can pull to close it. The bullet microphone comes with its cable folded and fastened with a magic tape closure.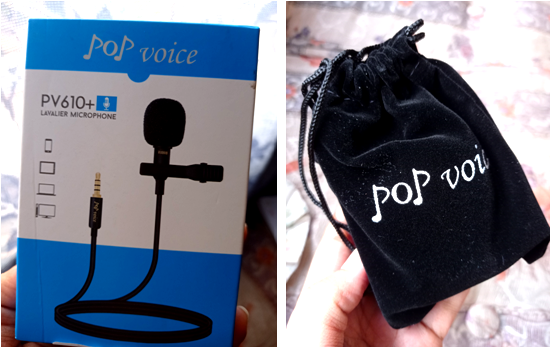 El micrófono viene en una caja de cartón y en el interior conseguí el equipo dentro de una bolsa negra hecha de un suave material y con cintas que podemos halar para cerrarla. El micrófono de balita viene con su cable doblado y sujeto con una cinta de cierre mágico.
Inside the black bag I found a small plastic bag with 3 wind muffs, which I must confess I loved their colors when I saw the product on Amazon and an adapter plug so it can be used on the PC or laptop, we also got a manual.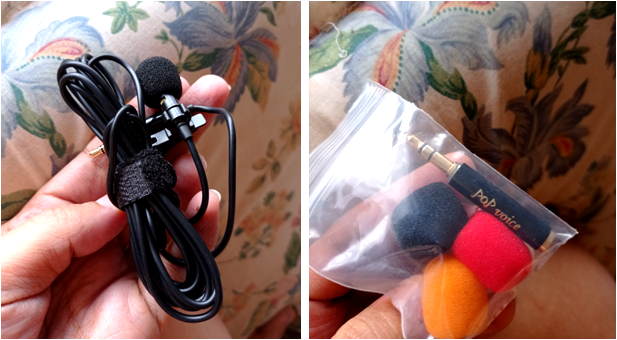 Dentro de la bolsa negra se encuentra en una pequeña bolsa de plástico 3 tapas antipop, que debo confesar me encantaron sus colores cuando vi el producto en Amazon y un plug adaptador para que se pueda usar en la PC o laptop, también conseguimos un manual.
My opinion (so far) Mi opinión (hasta ahora)
This microphone is very easy to use, just insert it into the headphone jack of our phone and place it on our clothes using its clip. I have been recording some preliminary videos and I really like the sound, soon I will be showing a video so you can hear the change between the audio that captures my cell phone and how it improves when using the bullet microphone. It should be noted that I have a Xiaomi Redmi Note 9 cell phone and I think it picks up the audio very well, however using the Pop Voice PV610+ bullet microphone the audio improves significantly.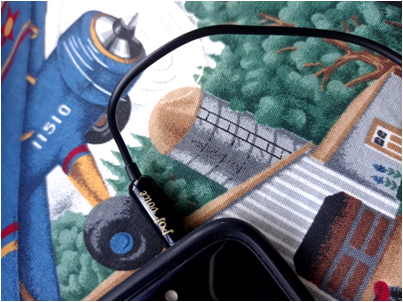 Este micrófono es muy fácil de usar, basta con insertarlo en la entrada de audífonos de nuestros teléfono y ubicarlo en nuestra ropa usando su pinza. He estado grabando algunos videos preliminares y me ha gustado mucho el sonido, próximamente estaré mostrando un video para que puedan escuchar el cambio entre el audio que capta mi telefono móvil y como mejora al hacer uso del micrófono de balita. Cabe destacar que tengo un móvil Xiaomi Redmi Note 9 y considero que capta muy bien el audio sin embargo usado el micrófono de balita Pop Voice PV610+ el audio mejora notablemente.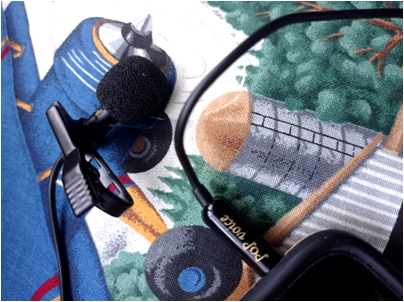 On the other hand, I consider that they could improve the image of the brand to give a better look just more professional because it is actually very good quality audio that captures, I also like that the cable measures 6.4 feet representing 1.95 meters, so it gives me a lot of possibility of movement. I also consider that captures well the audio from my guitar while singing.
Por otra considero que podrían mejorar la imagen de la marca para darle para que luzca como un equipo más profesional porque en realidad es de muy buena calidad el audio que captura, también me gusta que el cable mide 6.4 pies que representan 1.95 metros, así que me da mucha posibilidad de movimiento, también considero que captura bien el audio de mi guitarra mientras canto.
I have been very pleased with this purchase and will soon be sharing videos where I will record audio with this new lavalier microphone.
Me ha gustado mucho esta compra y pronto estaré compartiendo videos donde grabaré el audio con este nuevo micrófono de balita.
Thanks for stopping by, thanks for your support!
¡Gracias por pasar por aquí, gracias por tu apoyo!
Fotos Xiaomi Redmi Note 9 - Traducción: www.DeepL.com