I must say: "Thank you technology, for social media and happy day to you networks, who connect me to my family and the world"
Debo decir: Gracias tecnología, por las redes sociales y feliz día para ustedes redes, que me conectan con mi familia y el mundo.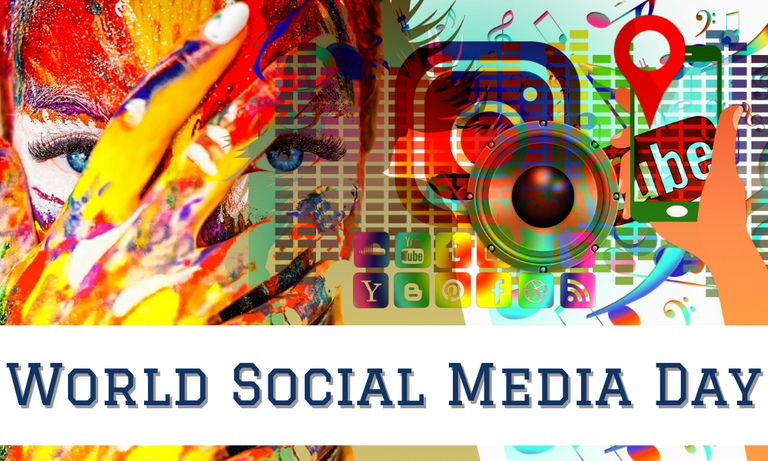 Imágen creada en canva


Today, June 30th, is the World Social Networking Day, those networks that allow you to be in contact with others, through the advances of technology, by means of a smartphone or computer.
As I have already said (many times), since I was a child I had to migrate and therefore live far away from the people I loved and knew. It was a great thrill to receive a letter every few months or even years, and many of them sometimes did not reach their destination.
Hoy 30 de Junio, se celebra el día mundial de las Redes Sociales, esas redes que te permiten estar en contacto con otros, a través de los avances de la tecnología, por medio de un teléfono inteligente o computador.
Como ya lo he dicho (muchas veces), desde niña me tocó emigrar y por ende vivir lejos de las personas amadas y condocidas. Era una gran emoción recibir una carta cada tantos meses e inclusos años y muchas, en ocasiones no llevaban a su destino.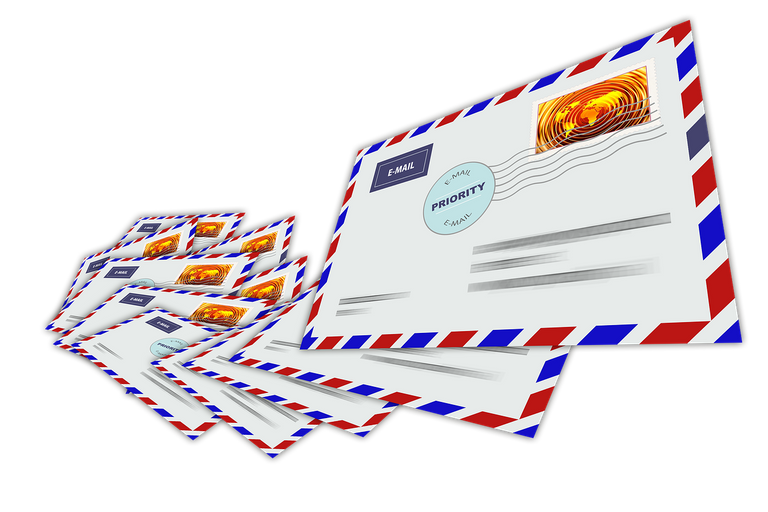 Pixabay
Many people like letters because of the romance, but when it comes to community and family it has its disadvantages:
You never see the person, unless you attach a photograph, and it's not the same.

It would arrive weeks, months or even a year after it was written, so the information was not up to date.

Another lapse of time would pass before your answer reached that person, making everything that happened at the time of writing much more out of date.
It is for this reason that today I join in the celebration of social networks. Those that allow me to be connected through a message, call or video call with my family in Venezuela, Colombia, Peru, Chile and here in Ecuador and even talk to my cousin in the United States and have friends in other countries around the world.
A muchos les gustan las cartas por el tema de lo romántico, pero cuando de estar comunidados y saber de la familia se trata esto tiene sus desventajas:
Nunca vez a la persona, al menos que anexe una fotografía y no es lo mismo.

Llegaban semanas, meses e incluso un año después de ser escrita, por lo cual la información no estaba actualizada.

De aquí a que llegará a esa persona tu respuesta, pasaba otro lapso de tiempo,desactualizando mucho más todo lo que sucedía al momento de escribirla.
Es por esta razón, que hoy me uno a la celebración de las redes sociales. Esas, que me permiten estar conectada a través de un mensaje, llamada o videollamada con mi familia en Venezuela, Colombia, Perú, Chile y aquí en Ecuador e incluso, hablar con mi prima en Estados Unidos y tener amigos en otros países del mundo.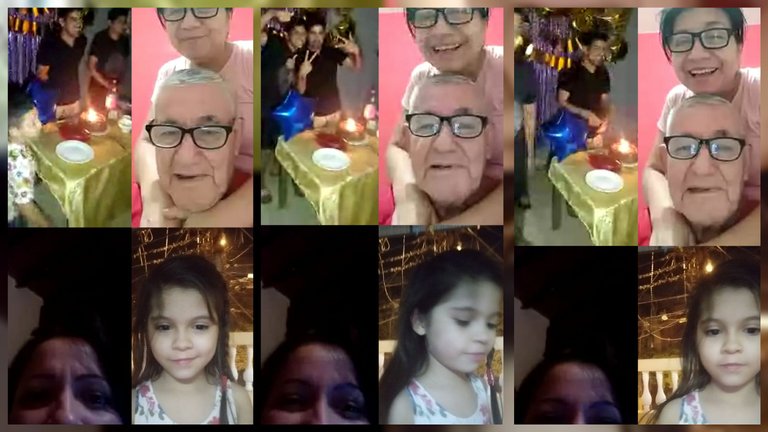 Screenshot of my phone in a video call
Thanks to social networks we have been able to be there for birthdays, weddings and christenings, for special moments and also for quite sad ones, like when my grandmother died a month and a half ago, and through video calls, those of us who were far away were able to connect and show affection for each other.
Nowadays, even children use these tools to receive their classes online, even though because of covid-19, they can't receive them in person. They now use social networks such as Zoom, WhatsApp, Messenger, Microsoft Team and some others, in order to grow in terms of their academic knowledge. Many young people and adults too, not only for studies, but also for teleworking.
Gracias a las redes sociales hemos podido estar en cumpleaños, bodas y bautizos, en momentos especiales y también bastante tristes, como cuando mi abuela murió hace mes y medio y a través de videos llamadas, quienes estabamos lejos pudimos conectarnos y darnos afecto.
Hoy en día hasta los niños utilizan estas herramientas para recibir sus clases on-line, pese a que por el covid-19, no pueden recibirlas de manera presencial. Ahora usan redes sociales como Zoom, WhatsApp, Messenger, Microsoft Team y algunas otras, para poder crecer en cuanto a sus conocimientos académicos. Muchos jóvenes y adultos también, no solo para estudios, si no también para tele trabajo.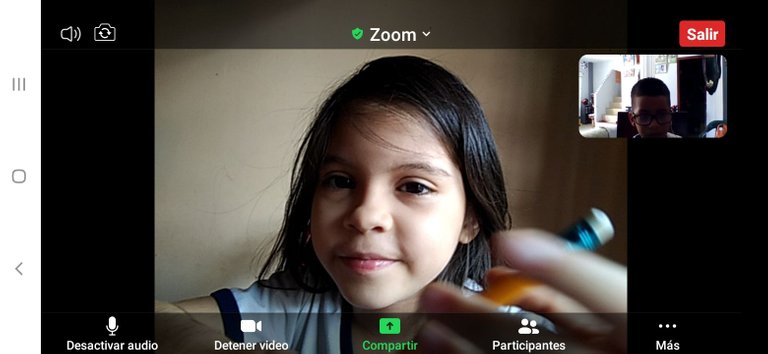 My son, online class, via Zoom
Many people today use social media to look for partners, friends, promote their businesses and even just to post or share memes. But for me, social media has a great value, for the simple fact of keeping my migrant family together.
Before, when someone migrated, it was much tougher, but now, being able to see each other and be in constant communication thanks to the magic of technology is really wonderful.
Human beings have been endowed with great capacities to create and make advances in those creations, technology does not escape from this and every day there are more and more things that allow us to do much more and see the world differently.
Muchos usan hoy en día las redes sociales, para buscar parejas, amigos, promocionar sus negocios e inclusos para publicar o compartir solo memes. Pero para mí, las redes sociales tienen un gran valor, por el simple hecho de mantener unida a mi familia migrante.
Antes, cuando alguien emigraba era mucho más rudo, pero ahora, poder verse y estar en constante comunicación gracias a la magia de la tecnología, es realmente maravilloso.
El ser humano ha sido dotado con grandes capacidades para crear y hacer avances en esas creaciones, la tecnología no se escapa de esto y cada día son más y más las cosas que nos permiten hacer mucho más y ver el mundo diferente.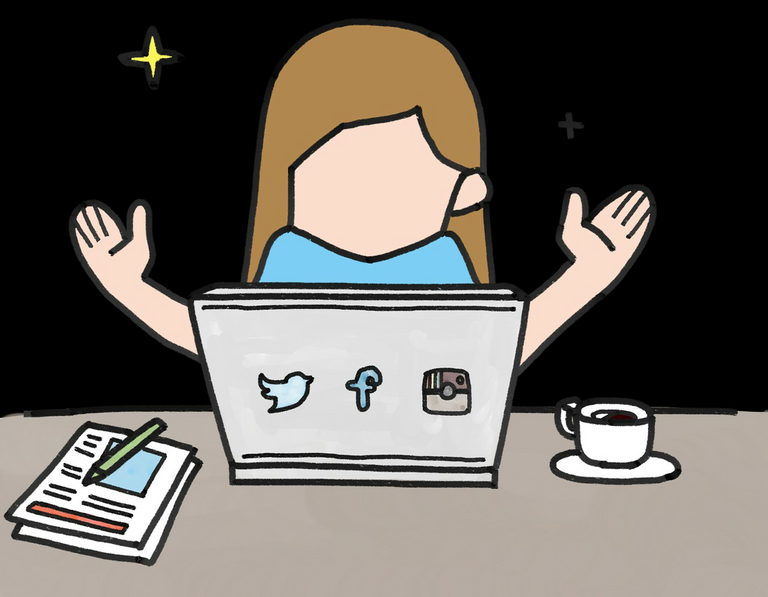 Source
Thanks to technology and the internet, today we can celebrate Social Networks, those that many use for different and common purposes, those that make us even travel and know the world while at home, through photographs or videos.
Today, I not only celebrate this day, but I also give thanks for communities like this one that allow us to be in the geekzone and share all that we love.
Gracias a la tecnología y el internet, hoy podemos celebrar las Redes Sociales, esas que muchos utilizan para fines distintos y comunes, esas que nos hacen incluso viajar y conocer el mundo estando en casa, a través de fotografías o videos.
Hoy, no solo celebro este día, si no que también doy las gracias por comunidades como está que nos permite estar en la geekzone y compartir todo esto que nos apasiona.

All my publications are made from a Samsung Galaxy A20s mobile phone, images of my property except those with their respective sources.
Todas mis publicaciones son realizadas desde un teléfono móvil Samsung Galaxy A20s, imágenes de mi propiedad excepto las que tienen sus respectivas fuentes.
Get to know these communities as well:


Hive Motors (Mecánica en General)