---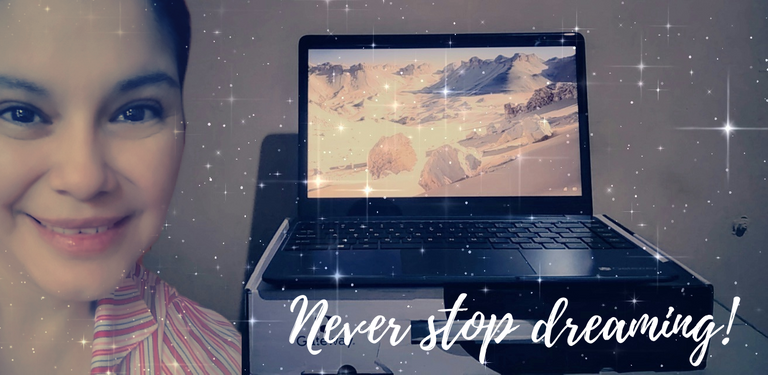 Image of my property edited in canva
---
Helloooooo, I'm happy!
Before I begin, I want you to know that I am writing this post while I am crying, but not from sadness, but from joy and from the great satisfaction that comes from being able to fulfil a dream.
Before achieving it, there I was, believing that my dream was impossible. Being a migrant, I had to leave all my things behind, including my computer, and start from scratch.
I have a little more than 3 years in the Blockchain and never, in any other platform I saw the possibility of even dreaming of acquiring one. The cost of living here in Ecuador is expensive and therefore there were other needs to meet.
During the year and a half that I have on Hive, I have posted, voted, commented and curated with a Samsung Galaxy A20s mobile phone, all my posts and videos have come from there and you know, I think it's easy hehe but maybe it's habit.
Many know that I like to help, I am one of those people who always think of others. I always think about my family, friends and acquaintances and as far as I can I help. I put my tastes and needs aside for my children, they come first for me and I have never, strangely enough, given anything to myself.
¡Holaaaaaa, estoy feliz!
Antes de empezar quiero que sepan que está publicación la escribo mientras lloro, pero no de tristeza, si no de alegra y de la satisfacción tan grande que da, poder cumplir un sueño.
Antes de lograrlo, allí estaba yo, creyendo que mi sueño era un imposible. Ya que al ser migrante, tuve que dejar todas mis cosas atrás, incluyendo mi computadora y comenzar de cero.
Tengo un poco más de 3 años en la Blockchain y nunca, en ninguna otra plataforma vi la posibilidad siquiera de soñar con adquirir una. El costo de la vida aquí en Ecuador es caro y por ende habían otras necesidades que cumplir.
Durante el año y medio que tengo en Hive, he publicado, votado, comentado y curado con un teléfono móvil Samsung Galaxy A20s, todas mis publicaciones y videos han salido de allí y saben, creo que es fácil jeje pero quizás es la costumbre.
Muchos saben que me gusta ayudar, soy de aquellas personas que siempre piensa en los demás. Pienso siempre en mi familia, amigos y conocidos y en la medida dd mis posibilidades ayudo. Dejo mis gustos y necesidades a un lado por mis hijos, ellos para mí son primero y nunca, extrañamente nunca, me había obsequiado algo a mí misma.
---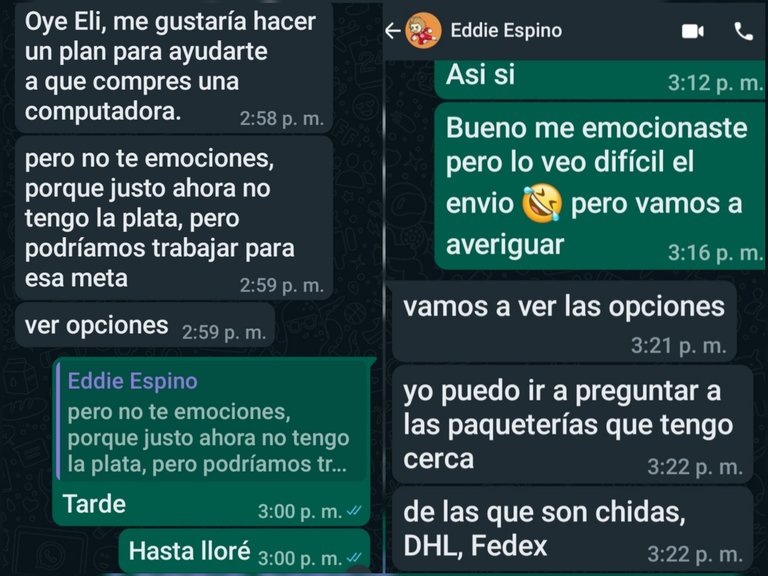 I have always said that God uses people to give us the support we need to achieve something and that's where my friend @eddiespino comes in, as you can see in the image, one day without expecting it he writes to me: "Hey Eli, I would like to make a plan to help you buy a computer".
As soon as I saw that literal message, I got so excited that I went to tell my friends and then I read the other message: "But, don't get excited, I don't have any money right now". Too late Eddie 😒 It starts by saying: "Hey Eli, you know what, I don't have any money right now, but we can make a plan for you to buy your computer" and so I don't get so happy hahaha.
Siempre he dicho que Dios usa a las personas, para que nos den esos empojones que nos hacen falta para alcanzar lograr algo y pues allí entra mi amigo @eddiespino, como ven en la Imágen, un día sin esperarlo el me escribe: "Oye Eli, me gustaría hacer un plan para ayudarte a que compres la computadora".
Apenas vi ese mensaje literal, me emocioné tanto que fui a contarle a mis amigos y luego leí el otro mensaje: "Pero, no te emociones que ahorita no tengo plata". Muy tarde Eddie 😒 Se comienza diciendo: "Oye Eli ¿sabes qué?, ahorita no tengo plata, pero podemos hacer un plan para que compres tu computadora" y así yo no me emociono tanto jajaja.
---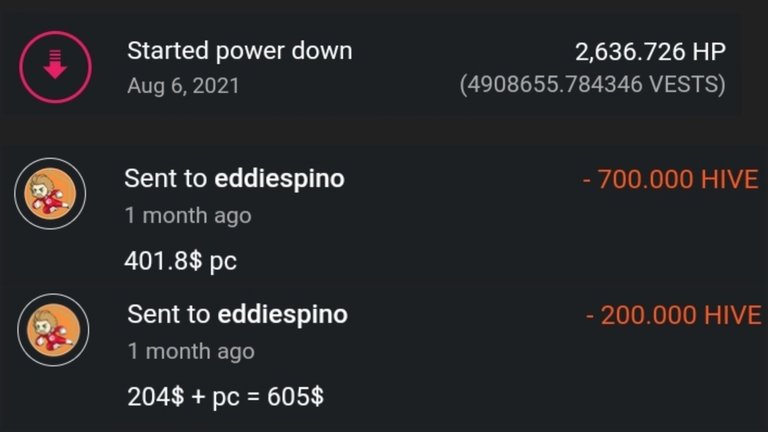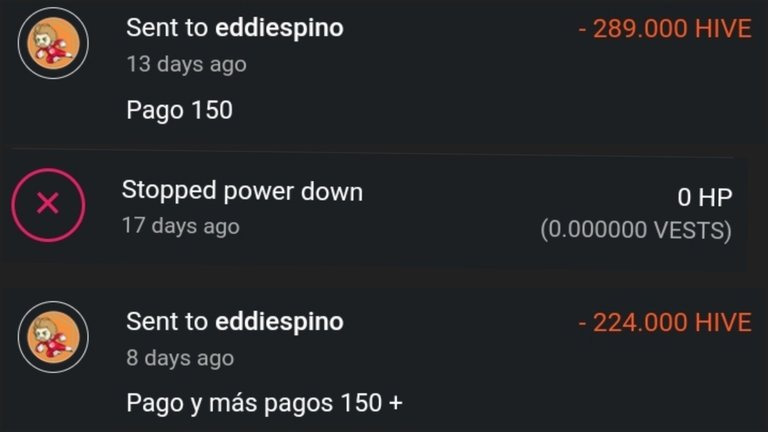 ---
To make a long story short, I activated a power down, which lasted a few weeks while I collected enough money to buy the laptop, Eddie helped me to complete a part (yes, I owe him, but not much), he helped me to change the Hive to USDT and send them by Wester Union to Ecuador (since here it is forbidden by law to trade with cryptocurrencies).
After I exchanged my hives, the value of the hive went up, I pretended I didn't see anything, "Eli nothing happens", let's keep going hahaha.
We thought about buying it on Amazon and sending it from Mexico to Ecuador but in the end and when we finally had the money, we decided to buy it here. My friend @josecarrerag who was always on top of everything, supported me looking for the best option according to my budget.
José and @marybellrg encouraged me when I wanted to give up and abandon this dream. They lived with me my emotions, tears and desire to throw in the towel.
Para hacer este cuento corto, activé un power down, el cual duró activo unas cuentas semanas mientras reunía lo suficiente para poder adquirir la laptop, Eddie me ayudó a completar una parte (sí, le debo, pero poco), me ayudó a cambiar los Hive a USDT y enviarlos por Wester Unión a Ecuador (ya que aquí está prohibido por una ley, comercializar con criptomonedas).
Después que yo cambiaba mis hives, el valor del hive subía, yo hacía como que no veía nada, "Eli no pasa nada", sigamos jajaja.
Pensamos en comprarla por Amazon y enviarla desde México a Ecuador pero al final y cuando al fin pudimos tener el dinero, decidimos comprarla aquí. Mi amigo @josecarrerag y quién siempre estuvo al tanto de todo, me apoyaba buscando la mejor opción de acuerdo a mi presupuesto.
José y @marybellrg me dieron ánimos cuando quise desistir y abandonar este sueño. Vivieron conmigo mis emociones, lágrimas y ganas de tirar la toalla.
---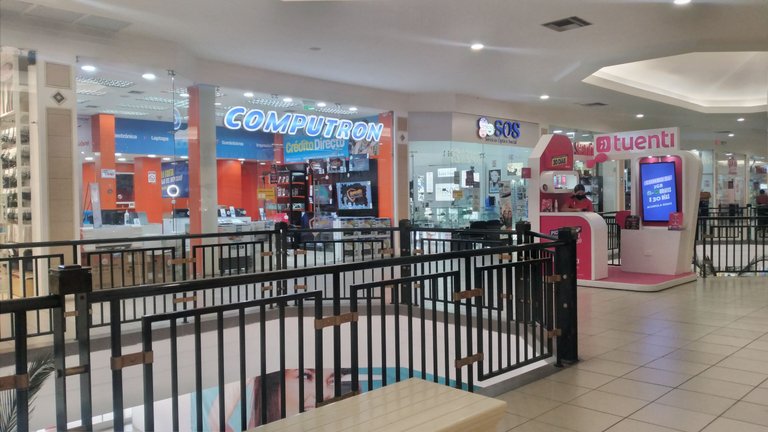 Image of my property, shop where I bought the laptop
---
@gaeljosser was the voice of conscience when I hit rock bottom and told me: Eli, buy the laptop. I swear I wanted to go on holiday with my family with the money I already had in my hands, because I was under a lot of stress since many things happened before I got the computer and I just wanted peace of mind.
My husband and my friends always encouraged me "You deserve it", they kept telling me over and over again and there I was, about to pay to see my dream come true. I paid for the laptop and waited a few days for it to arrive at the shop, I had waited long enough, 4 years without touching a computer, what's the use of waiting a few days?
I went to pick it up and that's when I started to cry for joy, I couldn't believe it, finally that day had arrived. And the unboxing is almost at the end of the video.
Is this post long? Well no, I'm summarizing okey hehe. I want to thank God infinitely, for putting by my side people who appreciate me and want the best for me. Thanks to my family and friends: @josuemonterola, @Rakel1406, @eddiespino, @grisvisa, @josecarrerag, @marybellrg, @mafalda2018, @gorayii, @roadstories, @laloretoyya, @equipodelta, @fmbs25, @edwarstobia, @danielcarrerag, @jauregui98 and everyone who was happy during this process for my achievement.
@gaeljosser fue la voz de la conciencia cuando pisé fondo y me dijo: Eli, comprate la laptop. Les juro quería irmw de vacaciones con mi familia con el dinero que ya tenía en mis manos, por que tenía mucho estrés ya que antes de lograr conseguir la computadora pasaron muchas cosas y solo quería paz mental.
Mi esposo y mis amigos siempre me dieron ánimo "Te lo mereces", me lo repetían una y otra vez y allí estaba yo, a punto de pagar por ver mi sueño realidad. Pagué la laptop y espere unos días a que llegara a la tienda, ya había esperado bastante, 4 años sin tocar una computadora, ¿qué más da esperar unos días?
Fui a retirarla y allí fue cuando comencé a llorar de alegría, no podía creerlo, al fin ese día había llegado. Y el unboxing se los regalo casi al final del video.
¿Este post es largo? Pues no, estoy resumiendo okey jeje. Quiero agradecer infinitamente a Dios, por poner a mi lado a gente que me aprecia y quiere lo mejor para mí. Gracias a mi familia y a mis amigos: @josuemonterola, @Rakel1406, @eddiespino, @grisvisa, @josecarrerag, @marybellrg, @mafalda2018, @gorayii, @roadstories, @laloretoyya, @equipodelta, @fmbs25, @edwarstobia, @danielcarrerag, @jauregui98 y a todos los que se alegraron durante este proceso por mi logro.
---
GRACIAS HIVE, GRACIAS, GRACIAS, GRACIAS
La mejor plataforma, donde con trabajo duro y constancia, haciendo las cosas bien, los sueños se pueden hacer realidad.
THANK YOU HIVE, THANK YOU, THANK YOU, THANK YOU, THANK YOU
The best platform, where with hard work and perseverance, doing things right, dreams can come true.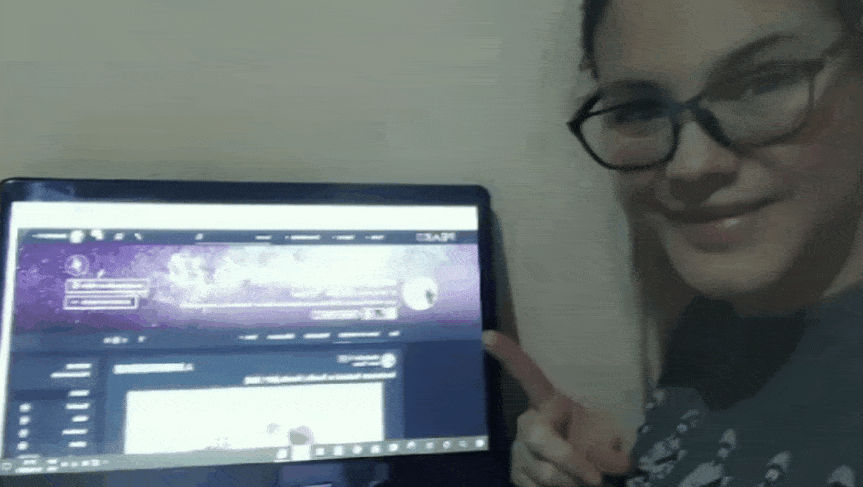 ---
"Nunca juzgue a alguien, no te imaginas sus luchas y qué quiere lograr"
-Simplemente Eli-
"Todos tenemos la capacidad de brillar con luz propia. Quienes tratan de apagar la luz de alguien más, solo se hunden en su propia oscuridad"
-Simplemente Eli-
"Yo creo en los sueños, porque algunos se me han hecho realidad, y mientras tenga vida, nunca dejaré de soñar"
-Simplemente Eli-
Never judge someone, you can't imagine their struggles and what they want to achieve"
-Simplemente Eli-.
"We all have the ability to shine our own light. Those who try to extinguish someone else's light are only sinking into their own darkness"
-Simplemente Eli-
I believe in dreams, because some of them have come true for me, and as long as I live, I will never stop dreaming".
-Simplemente Eli-

Imágenes y videos de mi propiedad, excepto la Imágen que tiene su fuente. Video editado en Xrecorde. Musica de fondo 1 y 2, libres de derecho.
Images and videos of my property, except the Image that has its source. Video edited in Xrecorde. Background music 1 and 2, royalty free.
Soon I will tell you about the features of my laptop and my experience.
---
▶️ 3Speak