¡Hola, chicos!
Bueno, hoy quiero hablarles un poco de unos audífonos marca Gjby que le regalé a mi hija Ammy en su cumpleaños número 8, hace poco.
Hey guys!
Well, today I want to tell you a little bit about a pair of Gjby headphones that I gave to my daughter Ammy for her 8th birthday recently.
El año pasado, a finales de noviembre fuimos a una tienda muy completa de esta ciudad, donde hay cosas de marca y con una excelente atención. Allí vimos unos audífonos que me encantaron para mi uso, ya que como doy educación sobre Hive y hago algunos programas de curación dentro de la plataforma, estos me serían de gran utilidad.
Preguntamos el precio y también habían unos con orejas de gatitos, Ammy quedó enamorada al verlos, preguntamos el precio de esos también. Mi esposo y yo habíamos quedado ir la siguiente semana a comprar al menos los míos, pero como nada está escrito no se pudo.
Mi esposo tuvo que viajar la primera semana de Diciembre y pues el dinero se destinó para dicho viaje y todos esos planes quedaron pospuestos hasta nuevo aviso.
Last year, at the end of November we went to a very complete shop in this city, where there are branded things and with excellent attention. There we saw some headphones that I loved for my use, as I teach education on Hive and do some healing programmes within the platform, these would be very useful for me.
We asked the price and there were also some with kitty ears, Ammy fell in love with them, we asked the price of those too. My husband and I had arranged to go the following week to buy at least mine, but as nothing is written, it was not possible.
My husband had to travel the first week of December and so the money was destined for that trip and all those plans were postponed until further notice.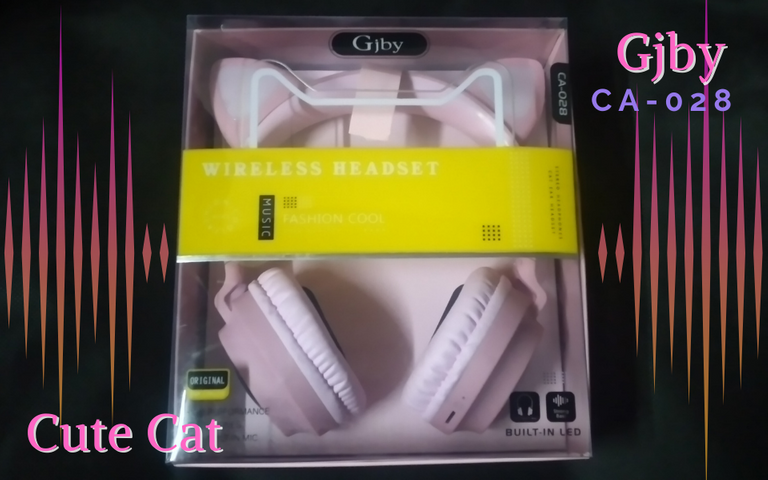 Cuando se iba acercando el cumpleaños de Ammy, ella me dijo que quería de regalo los audífonos de orejas de gato que habíamos visto, que si no podíamos aceptaba otra cosa sorpresa, pero que realmente ella los quería ya que juega PK-XD y siempre le mando a bajar el volumen xD.
También los quería por que el avatar de su videojuego tiene audífonos y ella quería estar igual. Mi esposo y yo lo hablamos y planificamos comprarlos, pues ella se ll ha ganado, pero nuevamente algo sucedió.
Nuestra segunda hija Amelie enfermó y nos quedamos sin dinero, sin embargo, gracias a Hive y a un amigo, pude sacar algo extra y fue entonces que me dispuse a comprarlos.
When Ammy's birthday was approaching, she told me that she wanted the cat ear headphones we had seen as a present, that if we couldn't she would accept another surprise, but that she really wanted them because she plays PK-XD and I always turn the volume down xD.
She also wanted them because the avatar in her video game has headphones and she wanted to be the same way. My husband and I talked about it and planned to buy them, as she has earned them, but again something happened.
Our second daughter Amelie got sick and we ran out of money, however, thanks to Hive and a friend, I was able to get some extra and that's when I set out to buy them.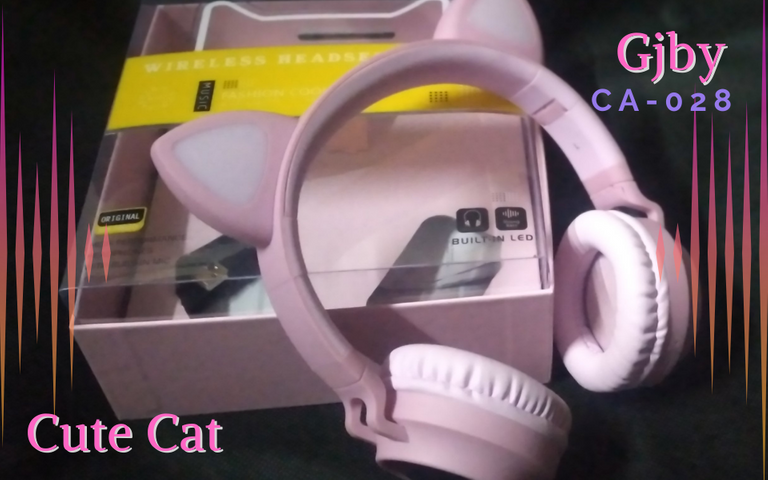 Al llegar a la tienda tenían solo en azul, así que me tocó esperar los de color rosa que habían en otra sucursal y es que rosa tenían que ser, Ammy dice que es su color favorito y al cabo de 1 hora, llegaron los audífonos de gatito rosa. Tenían un precio de $35.
Los probé en la tienda, puedo decir que son super cómodos, ya que tienen esa almohada en las cornetas que incluso hace que sientan ligeros. El sonido nitido, los bajos muy buenos y con bastante volumen pudiera no escuchar a alguien gritar aunque estuviera a mi lado, si le pongo todo el volumen.
Por otra parte son inalambricos, vienen con conexión Bluetooth, que sirve tanto para teléfonos, como para computadoras, con una fácil conexión. En casa ya lo probamos con la laptop.
When I got to the shop they only had blue ones, so I had to wait for the pink ones that were in another branch and they had to be pink, Ammy says it's her favourite colour and after 1 hour, the pink kitten headphones arrived. They were priced at $35.
I tried them out in the shop, I can say that they are super comfortable, as they have that pillow on the ear cups that even makes them feel light. The sound is crisp, the bass is very good and with enough volume I couldn't hear someone screaming even if they were right next to me, if I turned the volume all the way up.
On the other hand they are wireless, they come with a Bluetooth connection, which can be used for both phones and computers, with an easy connection. At home we already tried it with the laptop.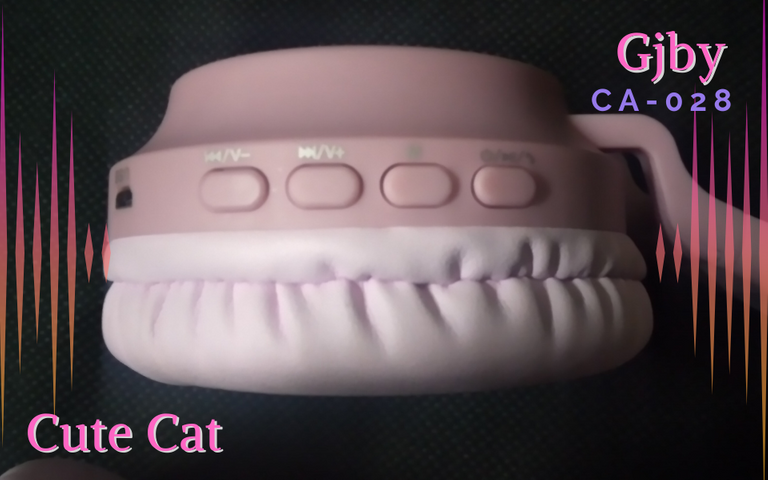 Trae cuatro botones, uno de encender y apagar, que también sirve para darle "play" o "pausar" la música que escuchas, uno que tiene una letra M que sirve para conectarse al Bluetooth de un equipo o para seleccionar el modo Radio y escuchar las emisoras de la ciudad. Tiene dos botones que sirve para subir volumen, adelantar o retroceder una canción,por lo cual no necesitas ir al equipo donde está conectado para regular el volumen.
Su presentación la considero llamativa, ya que al ser su caja transparente en la parte de al frente exhibe el producto y lo hace atractivo a la vista, que fue lo que sucedió con mi hija Ammy. Además de esto, las orejas de gato tienen luces LED y en las cornetas también, lo cual lo hace mucho más lindo.
It has four buttons, one on/off, which also serves to "play" or "pause" the music you are listening to, one with a letter M which is used to connect to a Bluetooth device or to select Radio mode and listen to the city's radio stations. It has two buttons that can be used to increase the volume, fast forward or rewind a song, so you don't need to go to the device where it is connected to adjust the volume.
I consider its presentation to be eye-catching, as the transparent box on the front displays the product and makes it attractive to the eye, which is what happened with my daughter Ammy. In addition to this, the cat ears have LED lights on them and on the horns as well, which makes it much nicer.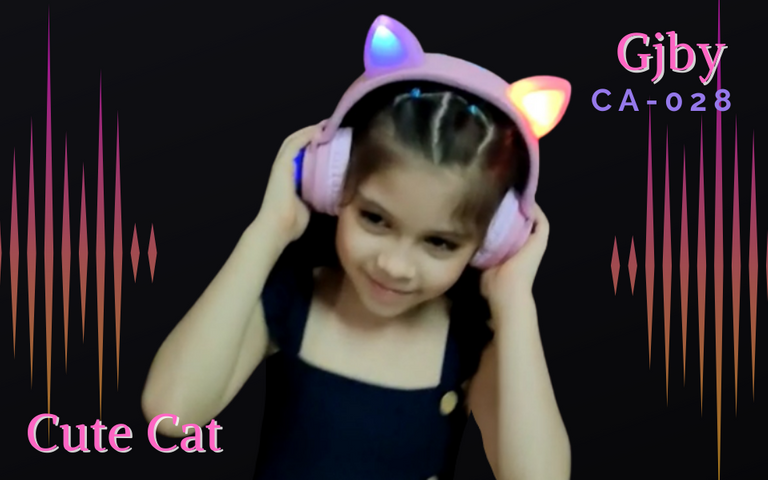 Los audífonos me quedan perfectos jajaja, traen una parte donde podemos ajustar el tamaño, sin embargo no los he usado en ninguna actividad, quiero los míos propios y estos son bellos para Ammy, le quedan genial, hasta parece que fuera uno de sus avatar de su videojuego de PK-XD.
Además, estos audífonos Gjby tienen una entrada auxiliar y una entrada USB que es para conectar su cargador. La carga es de larga duración, pues he visto a Ammy usarlos por horas y no ponerlos a cargar. Traen una ranura para insertar una tarjeta de memoria y escuchar tu música, libros en audio o lo que desees oír.
The headphones fit me perfectly hahaha, they have a part where we can adjust the size, however I haven't used them in any activity, I want my own and these are beautiful for Ammy, they fit her great, it even looks like she is one of her avatar from her PK-XD videogame.
Also, these Gjby headphones have an auxiliary input and a USB input which is for plugging in her charger. Charging is long lasting, as I've seen Ammy use them for hours and not put them on charge. They have a slot to insert a memory card and listen to your music, audio books or whatever you want to listen to.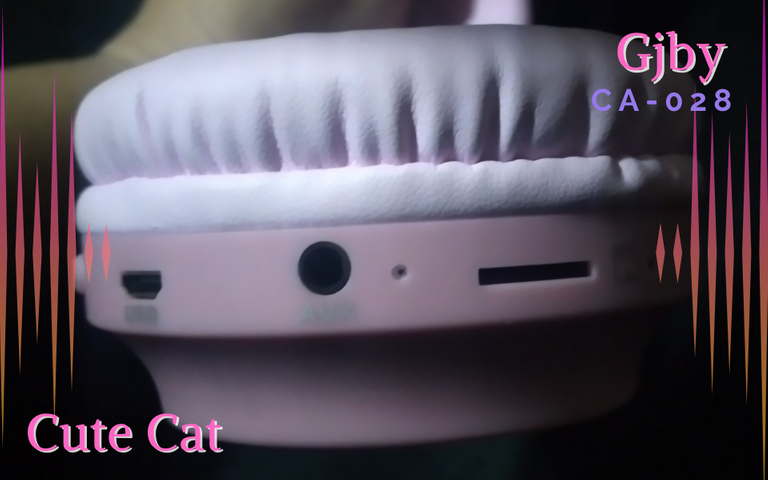 Lo que me gusta de estos Gjby CA-028 es que tampoco distorsionan el sonido, puedes subir todo el volumen y el sonido se seguirá apreciando muy bien, de manera nítida, al igual que al alejarte del equipo donde este conectado, como ya les dije.
Creo que estos audífonos de Gatitos fueron hechos, pensandos en los pequeños gamer. Algo gracioso es que cuando los vieron por primera vez, mi esposo le dijo a Ammy que con esos me escucharía menos, pues a veces ella se pierde en su mundo de videojuegos e ignora mis llamados, sin embargo tiene horarios.
What I like about these Gjby CA-028 is that they don't distort the sound either, you can turn the volume all the way up and the sound will still come through just fine, just as clear as it does when you move away from the computer where it's plugged in, as I said.
I think these kitten headphones were made with the little gamer in mind. A funny thing is that when they first saw them, my husband told Ammy that she would hear me less with these, because sometimes she gets lost in her video game world and ignores my calls, but she has schedules.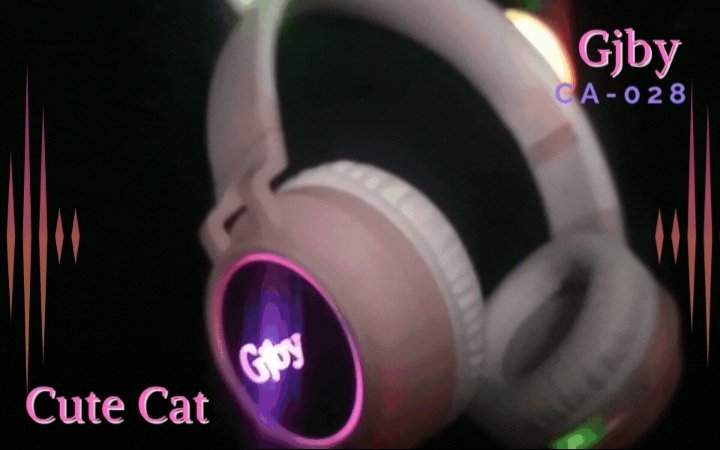 Lo que más me gusta de Hive, es que puedo lograr estas pequeñas cosas y pudimos darle este obsequio a nuestra hija, la cual estaba muy feliz al recibirlos, como pudieron verlo en su video de cumpleaños, y si no lo vieron aquí se los comparto.
Desde octubre que compré mi laptop, se me ha hecho un poco difícil ir comprandole los accesorios que quiero para poder darle un mejor uso. Como ustedes saben, mi esposo me regaló un mouse gamer, el cual es super genial.
Compartí con ustedes el unboxing de ese Mouse y bueno la verdad es que es súper rápido, hermoso por sus luces y aunque es grande para mi mano, es bastante ligero y cómodo, sin embargo, ese y unas mini cornetas que también me regaló mi esposo, es lo único que se ha comprado para mi laptop.
Leo recomendaciones de unos para mí, quisiera unos así con Bluetooth, inalambricos y que pueda activar y desactivar el micrófono desde los audífonos, ya que el de Ammy no trae esa opción y por mis niños no puedo estar con el micrófono abierto siempre en los programas, sería mucha locura jajaja.
Nos leemos en una próxima. Un abrazo 🤗
What I like most about Hive, is that I can do these little things and we were able to give this gift to our daughter, who was very happy to receive them, as you could see in her birthday video, and if you didn't see it here I share it with you.
Since October when I bought my laptop, it has been a bit difficult for me to buy the accessories I want to make the best use of it. As you know, my husband gave me a gamer mouse, which is super cool.
I shared with you the unboxing of that mouse and well the truth is that it is super fast, beautiful for its lights and although it is big for my hand, it is quite light and comfortable, however, that and some mini horns that my husband also gave me, is the only thing he has bought for my laptop.
I read recommendations of some for me, I would like some with Bluetooth, wireless and that I can activate and deactivate the microphone from the headphones, as Ammy's doesn't have that option and because of my children I can't be with the microphone always open in the programs, it would be too crazy hahaha.
See you in the next one. A hug 🤗
---

Todas las mágenes son de mi propiedad tomadas con un Samsung Galaxy A20s, editadas en canva
<All images are my own taken with a Samsung Galaxy A20s, edited in canva.