---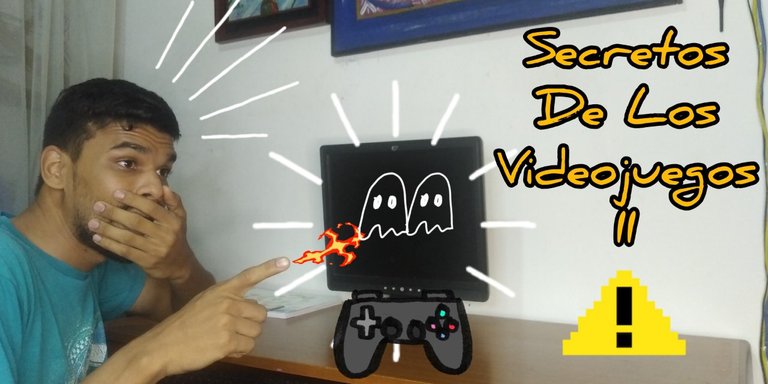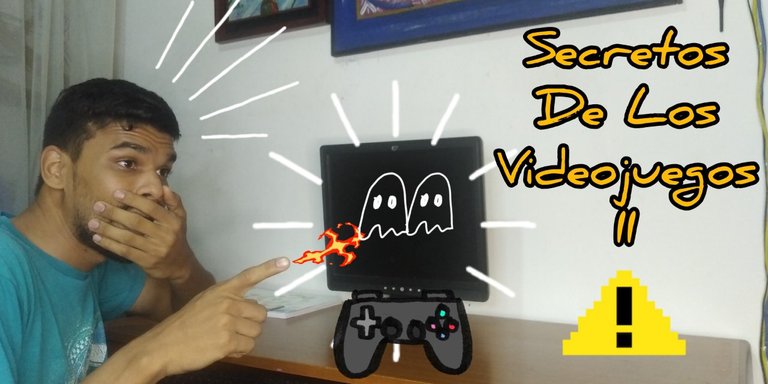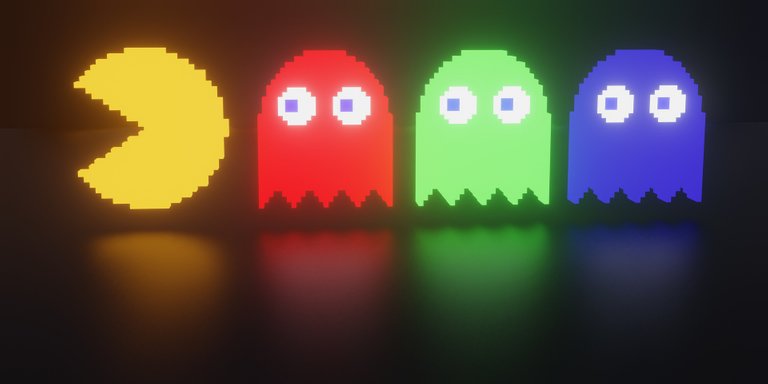 Hola amigos de GeekZone, espero que se encuentren de maravilla y muy cómodos y claro que estén listo nuevamente para la nueva entrega de "Secretos de los Videojuegos" así enterarse de otro gran misterio que ellos ocultan, que fue guardado por años (jajajajaja), bueno no tanto por años, alguno probablemente ya lo conocía o tenía una idea de lo que les contaré hoy, pero para los que no, aquí está el secreto de los fantasmas de PAC-MAN.
Hablaré un poco de dichoso juego, antes de entrar en contexto del cual es el dichoso y reservada actuación de los tediosos fantasmas.
Como hice la tarea, me toco investigar sobre el juego que ya muchos conocemos, no quiero aburrirlos con mucha de la historia y mejor les hago un "Resumen", PAC-MAN es un juego creado por un japones (¿Les he dicho que amo Japón?), su nombre era Toru Iwatani (¡Aún sigue vivo!, con unos 67 años), cuando hizo la aparición esta atracción en el año de 1980, fue un juego para arcade (Son esos juegos antiguos que solo se jugaban en grandes máquinas con botones y una palanca, en pocas palabras las consolas de aquel tiempo, aunque 1000 veces su tamaño), fue una completa ¡explosión!, el impacto que obtuvo en EEUU, ya que al momento de crearlo querían algo que no estuviera en el mercado y fuera diferente, su creador dio en el clavo.
No sé si ustedes se recuerdan de esas películas donde habían de esas máquinas para jugar y quisieron una, o mejor aún queremos una, bueno recuerdo alguna de las películas "Recientes" que fueron épicas, una de ellas "Píxeles" donde PAC-MAN hace una gran entrada, la otra fue "Ralph, el demoledor", no estaba nuestro sujeto, pero si trataba de máquinas arcade, (sigo deseando una).
Ahora que leímos algo de la historia y algo más, les contaré que los fantasmas nunca los persiguieron, dirán "¡Eliud como que no!, si ellos iban detrás de mí siempre" (jajajajajaja), ese es el secreto, ellos ya tienen un camino por donde ir, somos nosotros los que vamos por su camino, si no mal recuerdo hay películas donde hacen competiciones quien llegaba mucho más lejos en PAC-MAN, habían chicos que se aprendían los patrones de los fantasmas en cada nivel, jugaban días y talvez noches para ser los mejores, (Cabe aclarar que en la película píxeles uno de los actores tiene una clave en los lentes, eso es un invento para la película para causar mayor, PAC-MAN no tiene esa clase de trucos, mentiras de las películas (jajajajajaja)).
Disfrute mucho el hacer este video para ustedes, en cada entrega de "Secretos de los Videojuegos" es interesante para mi buscar que secreto nuevo mostrarle, aunque solo llevo 2 videos, ya tengo muchos secretos que enseñarles, aunque para hacerlo mucho más divertido tanto para ustedes como para mí, si quieren saber como funciona alguna parte de un videojuego lo tomaré mucho en cuenta pará el nuevo video que haré.
Quiero pedirles disculpas por el video anterior que no se ve muy bien, espero este se vea mejor, disfruten mucho del video "Me ven, cuando me vean" (jajajajaja).
Un abrazo.
Nos Vemos En La Cima

I N G L E S -- I N G L E S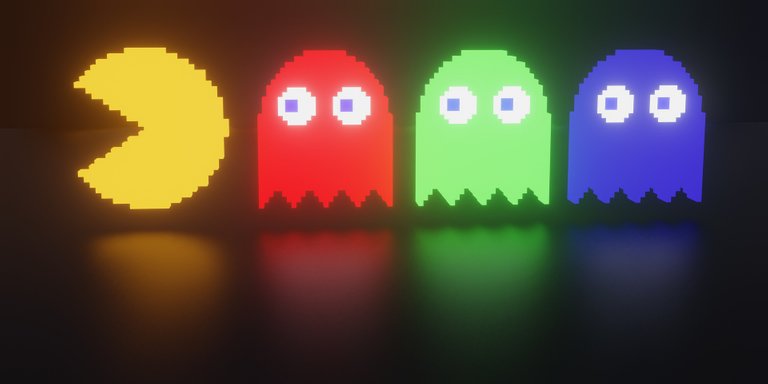 Hello friends of GeekZone, I hope you are wonderful and very comfortable and of course you are ready again for the new installment of "Secrets of Video Games" to learn about another great mystery that they hide, which was kept for years (hahahahahaha), well not so much for years, some probably already knew or had an idea of what I will tell you today, but for those who do not, here is the secret of the ghosts of PAC-MAN.

I'll talk a little bit about the blissful game, before going into the context of what is the blissful and secretive performance of the tedious ghosts.

As I did my homework, I had to research about the game that many of us already know, I don't want to bore you with a lot of history and I'd better give you a "Summary", PAC-MAN is a game created by a Japanese (Have I told you that I love Japan?), his name was Toru Iwatani (He is still alive!, when this attraction appeared in 1980, it was an arcade game (those old games that were only played in big machines with buttons and a lever, in a few words the consoles of that time, although 1000 times its size), it was a complete explosion, the impact it had in the USA, because at the time of creating it they wanted something that was not in the market and was different, its creator hit the nail on the head.

I don't know if you remember those movies where there were those machines to play and wanted one, or better yet we want one, well I remember some of the "Recent" movies that were epic, one of them "Pixels" where PAC-MAN makes a grand entrance, the other was "Ralph, the demolisher", there was not our subject, but it was about arcade machines, (I still want one).

Now that we read some of the story and then some, I'll tell you that the ghosts never chased them, you'll say "Eliud how come! if they were always after me" (hahahahahahahaha), that's the secret, they already have a way to go, we are the ones who go their way, if I remember correctly there are movies where they make competitions who went much further in PAC-MAN, there were kids who learned the patterns of the ghosts in each level, (It should be noted that in the movie pixels one of the actors has a key in the glasses, that is an invention for the movie to cause greater, PAC-MAN does not have that kind of tricks, lies of the movies (hahahahahahahaha)).

I really enjoyed making this video for you, in every "Video Game Secrets" installment it's interesting for me to look for a new secret to show you, although I only have 2 videos, I already have many secrets to show you, but to make it more fun for you and me, if you want to know how some part of a video game works I will take it into account for the new video I will make.

I want to apologize for the previous video that doesn't look very good, I hope this one looks better, enjoy the video "You see me, when you see me" (hahahahahaha).

Best regards.

See You At The Top.