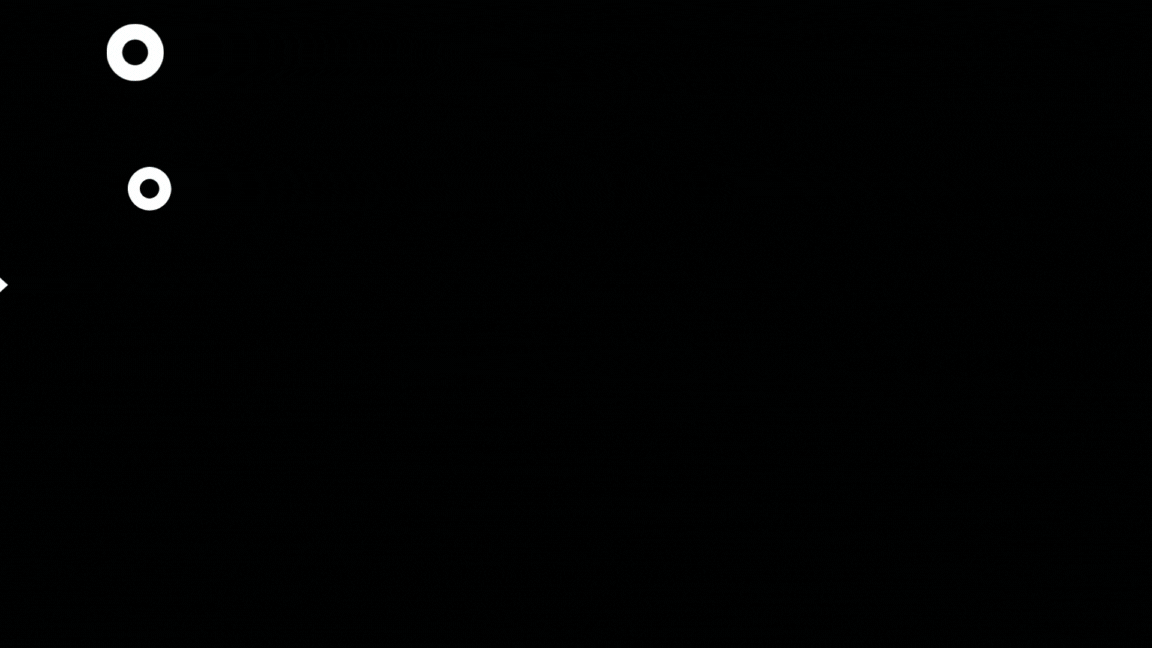 Hola... amigos, yo estoy de nuevo con algo para mi pc, este cuento está bueno, ya que, fue complicado decidir si comprarla o seguir mis instintos (los del hombre araña jajajaja), es que a veces luego de uno investigar que sale mejor para cuidar nuestro equipo, uno entra en psicosis o paranoia, bueno no me paso así del todo, aunque algo parecido, cuando lean la historia muchos dirán que estoy loco... (no serán los primeros, ni los últimos. jajajajajaja), vamos a mi corta historia.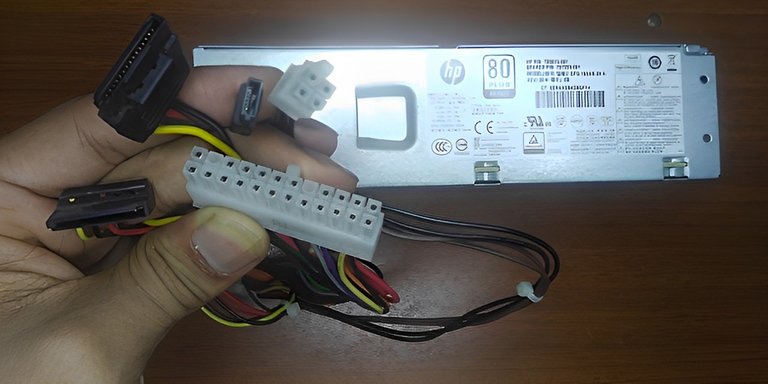 Como algunos vieron, estoy cambiando ciertos componentes de mi pc, esto para estar un poco más relajado al monto de jugar o de renderizar algún juego o diseño 3D, bueno también cave destacar que para entrenar IAs, ya tengo rato reunido para esto y hoy les hablaré sobre algo que le da vida y sentido a la existencia de su computadora, "La fuente de poder", hay muchas cosas que he escuchado e investigado que les voy a ir diciendo en este post.

Según la gráfica que quiero (aún estoy en negociaciones por ella), es una GTX 1060 de 6 GB GDDR5, en sus especificaciones pide un mimo de 400W de carga, la fuente que tengo es de 180W (ni de chiste va a poder moverla a ella sola, xD). Aunque la grafica no vaya a consumir todo eso, lo hacen como medida de seguridad energética, tanto para ella como para los otros componentes; como mi presupuesto está algo ajustado, tenía que buscar algo bueno, bonito y barato, me puse estos días a buscar en YouTube y foros etc etc.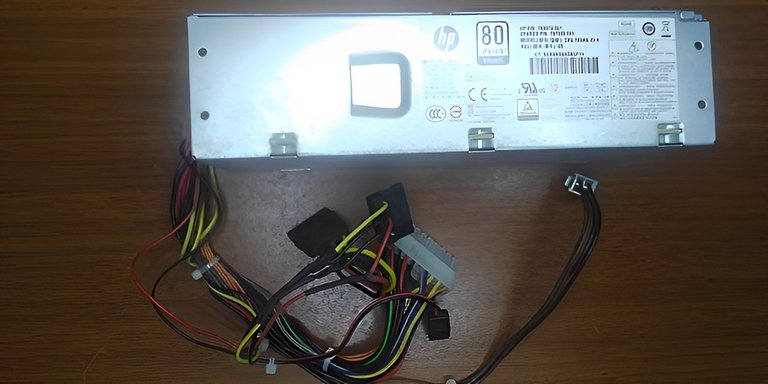 Una de las cosas que dicen que es importante, es que las fuentes de poder tengan alguna certificación, pero yo con eso tenía un problema, ya que me elevaría mucho el gasto total... otra de las cosas que vi, es que si no era certificada si o sí, debía de superar el límite, ejemplo que si el máximo de consumo para mi PC iba a ser de 400W, tenía que ser de 500w o mayor, para tener un alto margen de seguridad, ya que como no iba a ser certificada, debía de tener mayor cuidado.

NOTA:
para los que no saben que es una fuente certificada, es que pasa ciertas pruebas de calidad, para entrar en un rango llamado "80 plus", que a mayor calidad más cara son, vienen en 6 presentaciones Blanco, bronce, plata, oro, platino y titanio, cada una tiene más o menos porcentajes de "seguridad".

bueno me puse a buscar fuentes económicas, pero que fueran "confiables" con esos parámetros, a los que vi un video que decía "Si la fuente de poder no trae un cable de 6 pines directos, no se les ocurra usar un adaptador", ya en ese punto había visto una que no tenía un conector de 6 pines, la tuve que descartar e iniciar la búsqueda de nuevo, hasta que por faceboock encontré una de 550W con dicho conector sin ser certificada, contacte con el vendedor y hoy se las traigo a ustedes.
La fuente me costó 25$, realmente a primera vista se ve que tiene una calidad bastante buena, que por el hecho de tener el conector de 6 pines, fue pensaba para llevar la carga de una gráfica, la he estado probando a ver que tal va y les cuento que estoy encantando, con el fancooler en la parte superior, enfría todos los compones, es silenciosa, no molesta por las noches. Ahora toca la prueba fuego, en unos días cuando me toque integrar la tarjeta gráfica, quiero que ustedes sean testigos de la primera vez que voy a encender todo junto (claro que yo lo veré primero y ustedes en el video, jajajajaja).

Algunos se preguntarán ¿cuál era la diferencia de precio entre una certificada y una normal?, les cuenta que el precio varía entre 15$ o 20$ mayor a las fuentes convencionales, que si vale la pena, solo que al tener un presupuesto ajustado no se puede hacer mucho, ya con el tiempo le hablaré de que tal me ha ido con una fuente con certificada, quizás justo antes de cuando cambie a una pc mejor.
Un Gran Abrazo En La Distancia...
PD: chicos ya casi se acerca el final... de ver renacer al fénix (jajajajaja), voy a probar como corre Call Of Duty WarZone (sin gráfica)
---

I N G L E S -- I N G L E S

---
Hello... friends, I'm back with something for my pc, this story is good, because, it was complicated to decide whether to buy it or follow my instincts (those of the spider man hahahaha), is that sometimes after one investigate that comes out better to take care of our team, one enters into psychosis or paranoia, well I did not pass so at all, although something similar, when you read the story many will say I'm crazy .... (they will not be the first, nor the last. hahahahahahahaha), let's go to my short story.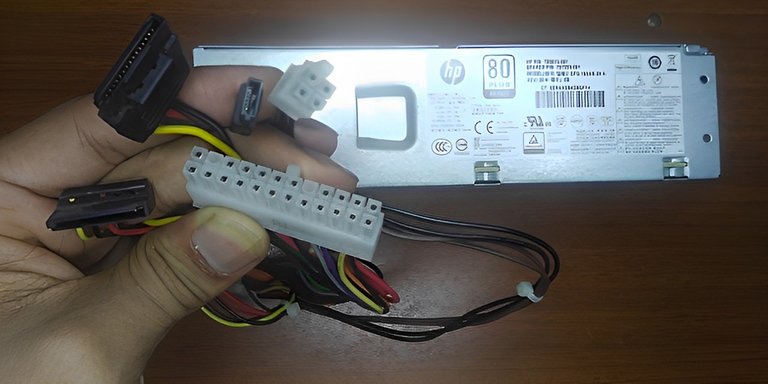 As some of you saw, I am changing certain components of my pc, this to be a little more relaxed in the amount of playing or rendering a game or 3D design, well also cave to note that to train AIs, I already have time gathered for this and today I will talk about something that gives life and meaning to the existence of your computer, "The power supply", there are many things I've heard and researched that I will be telling you in this post.

According to the graphics card I want (I'm still in negotiations for it), is a GTX 1060 6 GB GDDR5, in its specifications it asks for a 400W load, the power supply I have is 180W (no way it will be able to move it alone, xD). Although the graphic is not going to consume all that, they do it as a measure of energy security, both for it and for the other components; as my budget is somewhat tight, I had to look for something good, nice and cheap, I started these days to search on YouTube and forums etc etc.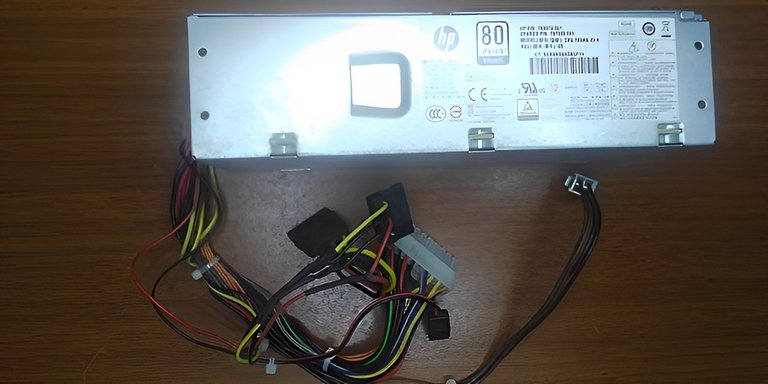 One of the things they say is important, is that the power supplies have some certification, but I had a problem with that, because it would raise me much the total cost... another thing I saw, is that if it was not certified if or if, I had to exceed the limit, example that if the maximum consumption for my PC was going to be 400W, it had to be 500w or higher, to have a high margin of safety, because as it was not going to be certified, I had to be more careful.

NOTE:
For those who do not know what a certified power supply is, is that it passes certain quality tests, to enter a range called "80 plus", the higher the quality the more expensive they are, they come in 6 presentations: white, bronze, silver, gold, platinum and titanium, each one has more or less percentages of "security".

Well I started to look for economic sources, but that were "reliable" with those parameters, I saw a video that said "If the power supply does not bring a direct 6-pin cable, do not think of using an adapter", at that point I had already seen one that did not have a 6-pin connector, I had to discard it and start the search again, until I found a 550W power supply with that connector without being certified, I contacted the seller and today I bring it to you.
The power supply cost me 25$, at first glance you can see that it has a pretty good quality, the fact of having the 6-pin connector, was thought to carry the load of a graphic, I have been testing it to see how it goes and I tell you that I am delighted, with the fancooler at the top, cools all the components, is quiet, does not bother at night. Now is the test fire, in a few days when I integrate the graphics card, I want you to be witnesses of the first time I will turn on everything together (of course I will see it first and you in the video, hahahahahaha).

Some of you may wonder what was the price difference between a certified and a normal one, I tell you that the price varies between 15$ or 20$ more than the conventional sources, that if it is worth it, just having a tight budget you can not do much, and eventually I will talk about how it has gone with a certified source, maybe just before when I change to a better pc.
A Big Hug In The Distance....
PS: guys, the end is almost near... to see the phoenix reborn (hahahahahaha), I'm going to test how Call Of Duty WarZone runs (without graphics).