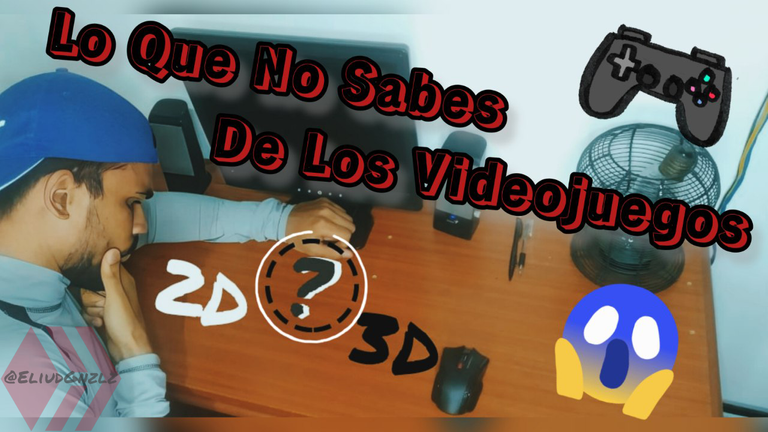 Hola amigos de Geek Zone, desde hace mucho rato quería hacer este tema, muchos conocemos los 2 o 3 tipos de videojuegos, no quiero que se confunda con los géneros; esto no es un secreto de los videojuegos, para estar en esa sección que hago y me gusta mucho hacer (pronto les traeré algo), sino una curiosidad, vamos a ponernos manos a la obra.
Como es bien sabido los videojuegos de cierto modo están divididos en 2 tipos, que serian 2D (2 Dimensiones (Ejes = X - Y)) y 3D (3 Dimensiones (Ejes = X - Y - Z)), aunque existe un tercer tipo, que en muchas ocasiones lo tomamos como de los que ya nombré, pero no lo es; este es el maravilloso 2.5D, hay muchísimos juegos que son de este estilo, a lo mejor ni te has dado cuenta de que ya has jugado uno, lo importante ahora, es que sabrás diferenciarlo.
Vamos a hablar de los 2 tipos que sabemos y conocemos, comencemos por el 2D, este fue el inicio de los videojuegos, ya que para aquel entonces como por el año 1952 que se hizo el 3 en raya, los equipos computacionales eran muy básicos en su interfaz visual, ya a medida que fue avanzando la tecnología en el área informática, los juegos 2D fueron evolucionando.
Las primeras consolas, junto a los juegos árcade (Esas máquinas grandes que estaban en lugares para jugar, en los años 1980 aproximadamente), tenían juegos 2D, como lo son Super Mario Bros, PacMan, Sonic, Circus, entre otros, que entre ellos tienen algunas diferencia, aun así siguen siendo 2D.
Por el lado del 3D, la historia es muy larga se dice que por el año 1972 se creó el primer videojuego 3D, cuando es totalmente mentiras, ellos usaron técnicas visuales para asemejar entornos 3D, es decir que seguían siendo 2D pero visualmente 3D, ¿Como así? (Ya les explico mejor eso), muchas empresas dijeron haber producido un juego de este tipo, pero... la verdad es que solo eran técnicas visuales.
Por los años 90, se originó el primer videojuego en 3D, ya que no eran técnicas visuales, sino ya un mapa del videojuego con las 3 Dimensiones, generado por polígonos, aunque muchas características del videojuego tuvieran mismas técnicas 2D como lo eran, los enemigos, la nave y otras cosas más, no lo era; el juego se llama "Descent", luego muchas empresas comenzaron a producir videojuegos con este método, que hasta en la actualidad permanece el uso de polígonos.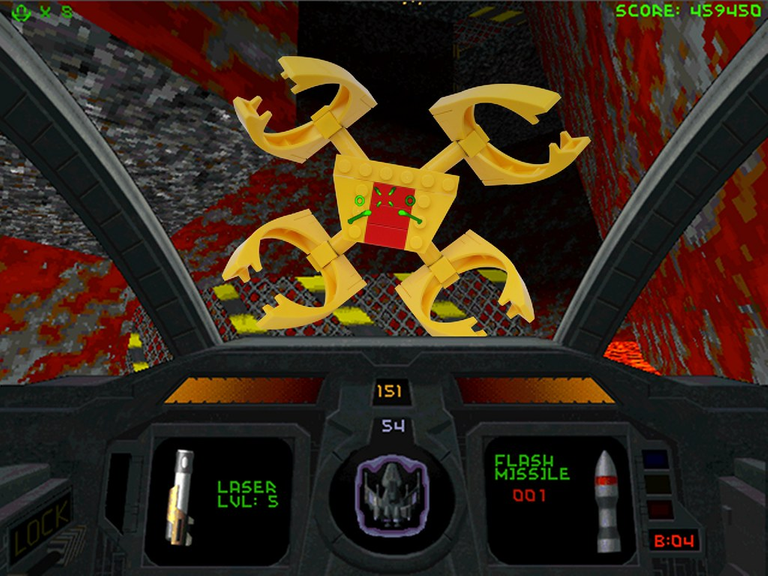 Fuente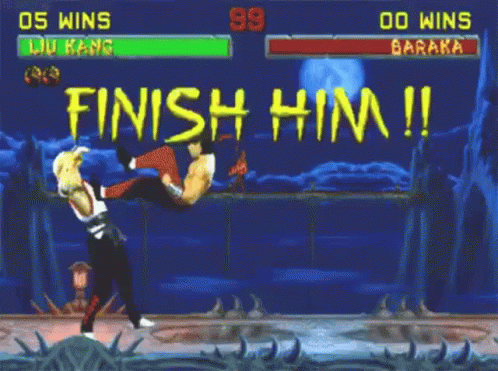 Dato Curioso:
En el año de 1992 fue lanzado el conocido "Mortal kombat", este fue el primer videojuego que utilizo personas reales, para crear cada movimiento, personaje y golpes; ellos fueron los pioneros en utilizar humanos para emular los movientes, como se hace hoy en día (Claro ahora hay más tecnología).

Había quedado en una interrogante, los primeros juegos 3D no lo eran; como ya les comenté, usaban técnicas para que se lograra ver en un aspecto 3D, pero internamente eran todo 2D; hmmm... si aún no te das cuenta, pues... estos es a lo que actualmente llamamos 2.5D, es un mundo 2D, pero con técnicas se logra engañar al ojo humano.

Dato curioso:
Los personajes en los juegos 2.5D que provienen del 2D, no pueden saltar, ya que su movimiento solo está definido para el eje X - Y; entonces el eje X se utiliza para ir de izquierda a derecha y el eje Y, para ir de arriba y abajo, ejemplo de juegos, Final Fantasy desde el 1 hasta el 6, otro ejemplo similar, es la saga de Pokémon, hasta hace algunos años que paso a ser 3D.

Aunque, esto no termina aquí, actualmente se implementan espacios y modelos 3D, pero todo el videojuego se mueve nada más en el eje X - Y, únicamente salta y camina hacia adelante; en pocas palabras, tanto de 2D y el 3D, se puede llegar a tener un videojuego en 2.5D.
La historia que guardan los videojuegos es larga, su evolución desde un entorno 2D al 3D, paso por mucho, en la actualidad aún se siguen haciendo videojuego de los 3 tipos, ya que tienen un público diferente.
Cuéntame
¿ya sabias las diferencias entre los tipos de videojuegos?
¿cuál fue tu primer videojuego 2.5D que jugaste?
---
PD: Si aún te quedaron dudas, lo puedes dejar en los comentarios y con gusto las resolveré.
---

I N G L E S

---
Hello friends of Geek Zone, for a long time I wanted to do this topic, many of us know the 2 or 3 types of video games, I do not want to be confused with the genres; this is not a secret of video games, to be in that section that I do and I really like to do (soon I will bring you something), but a curiosity, let's get down to work.
As is well known video games in a way are divided into 2 types, which would be 2D (2 Dimensions (Axes = X - Y)) and 3D (3 Dimensions (Axes = X - Y - Z)), although there is a third type, which often we take it as one of those already named, but it is not; this is the wonderful 2.5D, there are many games that are of this style, maybe you have not even realized that you have already played one, the important thing now, is that you know how to differentiate it.
Let's talk about the 2 types that we know and know, let's start with the 2D, this was the beginning of the video games, because at that time as in 1952 when the 3 in a row was made, the computer equipment was very basic in its visual interface, and as technology advanced in the computer area, the 2D games were evolving.
The first consoles, along with arcade games (those big machines that were in places to play, in the 1980s approximately), had 2D games, such as Super Mario Bros, PacMan, Sonic, Circus, among others, which among them have some differences, even so they are still 2D.
On the 3D side, the story is very long, it is said that by 1972 was created the first 3D video game, when it is totally lies, they used visual techniques to resemble 3D environments, ie they were still 2D but visually 3D, how so? (I'll explain that better), many companies claimed to have produced a game of this type, but ... the truth is that they were only visual techniques.
By the 90's, the first 3D video game was originated, since they were not visual techniques, but already a map of the video game with 3 dimensions, generated by polygons, although many features of the game had the same 2D techniques as they were, the enemies, the ship and other things, it was not; the game is called "Descent", then many companies began to produce video games with this method, which to this day remains the use of polygons.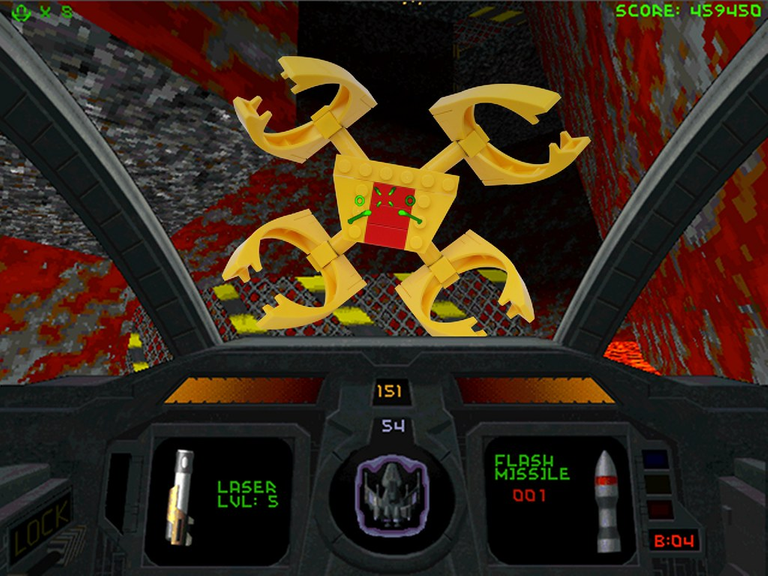 Fuente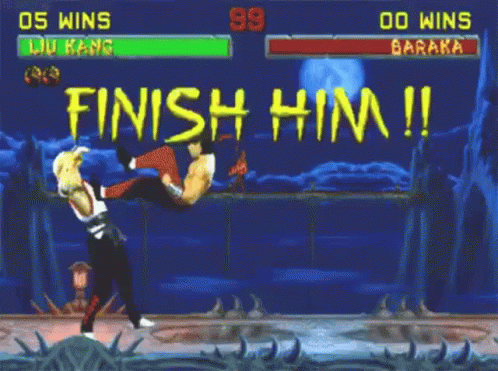 Curious fact:
In 1992 was released the well-known "Mortal Kombat", this was the first video game that used real people to create each movement, character and blows; they were the pioneers in using humans to emulate the movements, as it is done today (of course now there is more technology).

I had a question, the first 3D games were not 3D; as I told you, they used techniques to be able to see in a 3D aspect, but internally they were all 2D; hmmm? if you still don't realize, well... this is what we currently call 2.5D, it's a 2D world, but with techniques to deceive the human eye.

Curious fact:
The characters in 2.5D games that come from 2D, can not jump, since their movement is only defined for the X - Y axis; then the X axis is used to go from left to right and the Y axis, to go up and down, example of games, Final Fantasy from 1 to 6, another similar example, is the Pokémon saga, until a few years ago that became 3D.

Although, this does not end here, currently 3D spaces and models are implemented, but the entire game moves only on the X - Y axis, only jumps and walks forward; in short, both 2D and 3D, you can get to have a video game in 2.5D.
The history of video games is long, its evolution from a 2D environment to 3D, went through a lot, today are still making video games of the 3 types, as they have a different audience.
Tell me
Did you already know the differences between the types of videogames?
What was your first 2.5D videogame you played?
PS: If you still have any doubts, you can leave them in the comments and I'll be glad to solve them.


---
Translated
Separadores
Imagen De La Portada Editad - Adobe Photoshop CC 2019
Imagenes Tomada Desde Unity De Mi Propiedad.
Todos Los Gif Fueron Tomados De La Herramientas Que Posee El Editor De Post Que Tiene Peakd
---