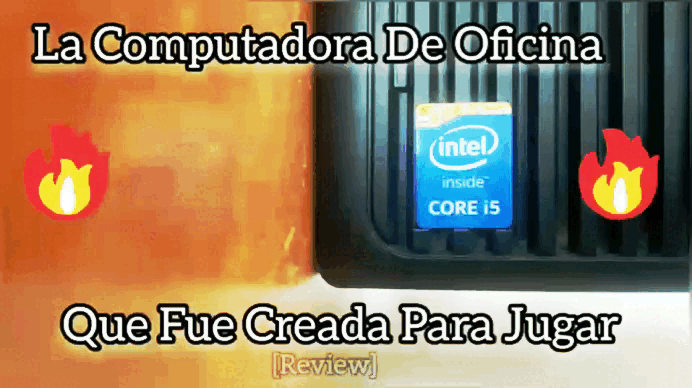 Hola chicos... desde hace mucho tiempo quería subir la review del amor de mi vida (Por ahora jajajajaja), solo que siempre se me ocurría algo para hacer y le daba largas, pero... ahora con esta iniciativa me vi motivado a enseñárselas, ya que con ella juego, edito, trabajo y me divierto con ella (jajajajaaja parece que hablara de una persona jajajaja) y paso todo el día y gran parte de la noche (ok ya, me emocione jajajajajaja).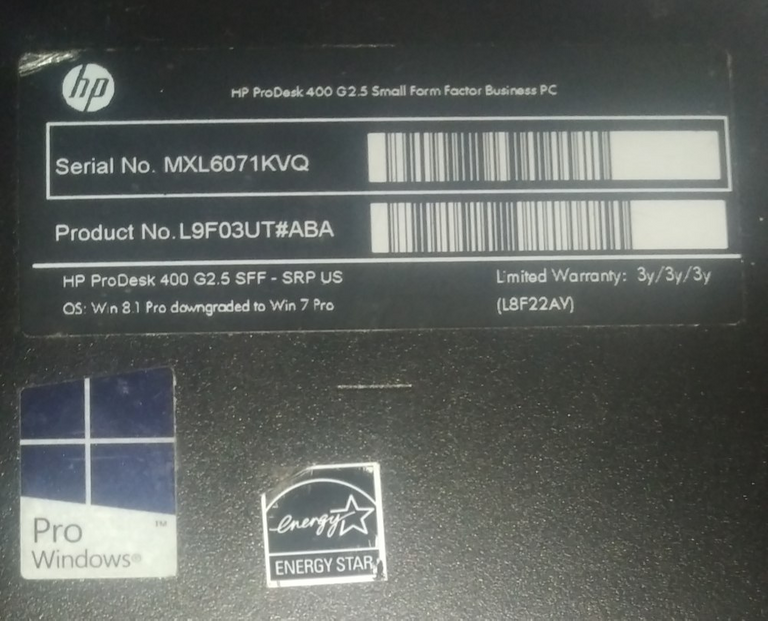 Mi computadora tiene conmigo como 5 meses, es una refurbished de HP, es decir, que esta empresa tomo componentes usados, en muy buen estado para armarla, dándole una segunda vida a esos componentes, también trayendo equipos mucho más económicos al mercado (En Amazon hay unas bellezas muy económicas).
---
Les contaré un poco de como la compré, en ese tiempo estaba trabajando como programador para una empresa, y como era fin fe año mi jefe de ese entonces me regalo 100 $, los guarde por cualquier cosa, luego revisando por facebook, había una empresa que estaba vendiendo estos equipos, indague de otras luego, pero esta era la que tenía mejor precio por sus componentes (ya les digo eso), me faltaba dinero y pues... le pedí prestado a mi hermana, su costo total fue de 195 $.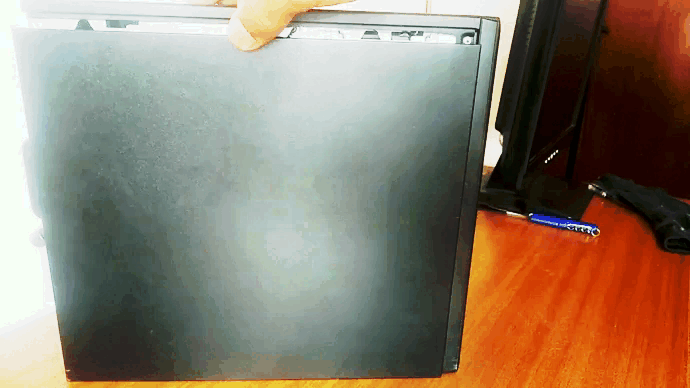 Lo chistoso del caso fue que era solo la torre, sin monitor ni nada, aparte de mi mouse no tenía forma de utilizarla, luego con unos amigos y conocidos, me prestaron mientras un monitor y un teclado (que aún lo tengo, el monitor si lo devolví), duré sin PC, el tiempo que estuve en el trabajo (otro que no es el mismo como programador).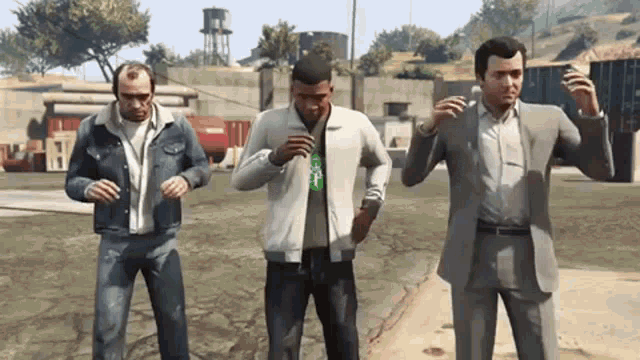 Lo primero que hice fue Instalar el GTA V era la mejor forma para estrenarla, pero... vinieron otros problemas, falta de RAM (Todo era muy bonito para ser cierto jajajaja), un amigo que vivía conmigo, me presto una que no usaba y así pude correrlo casi con todos los gráficos altos, me daba lag en algunas ocasiones (aún sigo con ese problema de la RAM) claro luego le baje todos los gráficos al mínimo, solo era para ver el límite de mi PC y me sorprendió mucho.
Ahora sí voy con lo más importante, las especificaciones:
**Procesador: ** Intel I5 4590S a 3.00 GHz
RAM: 4 + 2 a 1600 MGz
GPU (Integrado): Intel graphics 4600 - 2 GB.
Disco Duro: 2 HDD - 500 GB + 1 TB.
Todos los demás componentes son digamos genéricos, así que no los describiré.
Voy a explicar un poco los componentes, para las personas que no saben, el procesador es el alma del equipo, es de cuarta generación de su modelo (Es como decir que es la cuarta generación de nuestra familia) y su S al final quiere decir que está diseñado para dar mayor rendimiento y es un muy buen procesador para Gaming; la RAM es donde se almacenan información momentánea, que usa la computadora constantemente (Por la falta de RAM muchas cosas pueden ponerse lentas).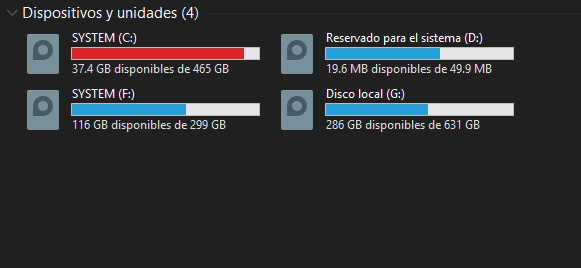 El video que trae a pesar de que es integrado (que viene directamente en el procesador) es muy bueno, con el simple hecho de correr GTA V casi en alta sin problemas, se podrán imaginar (Bueno solo se lo imaginan los que saben jajajajaja), no se me ocurre una forma fácil de explicar lo del video (jajajajaja), el almacenamiento es mucho, ya que son en total como 1450 GB (los discos rígidos siempre roban memoria xD ).
Espero, pronto hacer algunas mejoras a mi equipo, claro que se los estaré subiendo, para que aprendan un poco de como se le hace mantenimiento y mejoras de nuestro equipo más preciado.
Sí quieren algunos consejos para mejorar o comprar alguna computadora, no duden en escribirme, es una de las cosas que me gusta hacer aparte de programar (jajajajaja).
Un Abrazo A Todos.
PD: No por ser programador arreglo computadoras, primero arreglaba computadoras y luego fui programador (jajajajaja).
PD De La PD: Y no Hackeo Facebook (jjajajajajaja)
---

I N G L E S -- I N G L E S

---
Hi guys ... for a long time I wanted to upload the review of the love of my life (For now hahahahahahaha), only that I always came up with something to do and gave him long, but ... now with this (initiative) ... I was motivated to show them, because with it I play, edit, work and have fun with it (hahahahaha seems to speak of a person hahahahahaha) and spend all day and much of the night (ok now, I get excited hahahahahahahahahahaha).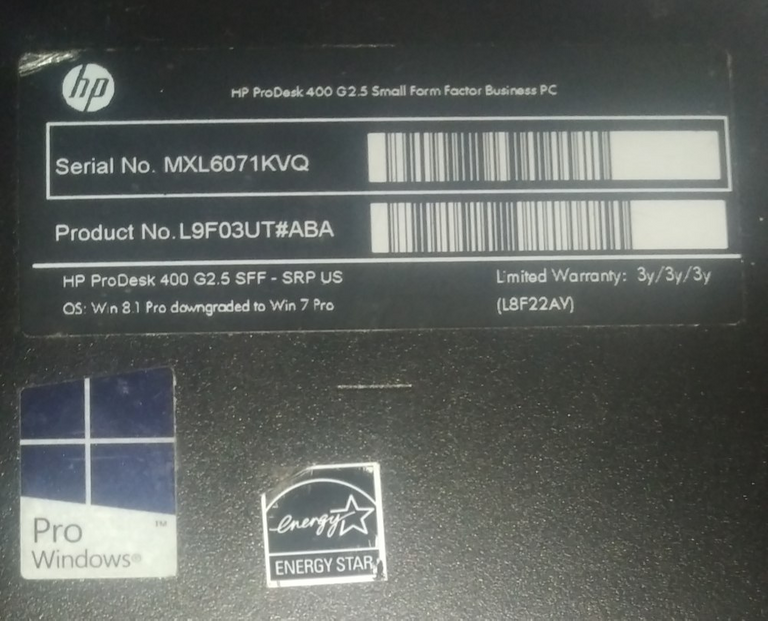 My computer has with me about 5 months, is a refurbished HP, ie, this company took used components in very good condition to assemble it, giving a second life to those components, also bringing much cheaper equipment to the market (On Amazon there are some very cheap beauties).
---
I'll tell you a little about how I bought it, at that time I was working as a programmer for a company, and as it was the end of the year my boss at that time gave me $ 100, I kept them for anything, then checking on facebook, there was a company that was selling this equipment, I inquired about others then, but this was the one that had the best price for its components (I tell you that), I lacked money and well ... I borrowed from my sister, the total cost was $ 195.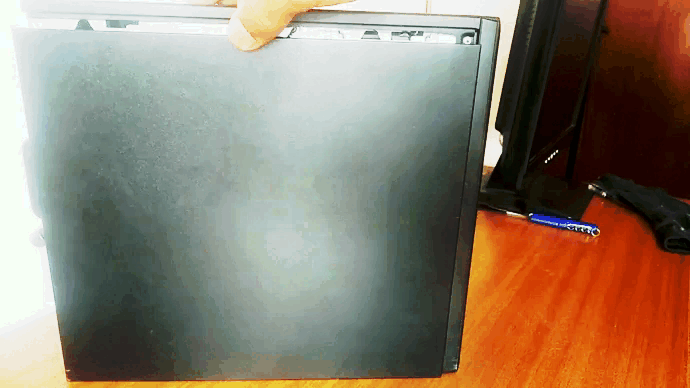 The funny thing was that it was only the tower, no monitor or anything, apart from my mouse I had no way to use it, then with some friends and acquaintances, they lent me a monitor and a keyboard (which I still have, the monitor if I returned it), I lasted without PC, the time I was at work (another that is not the same as a programmer).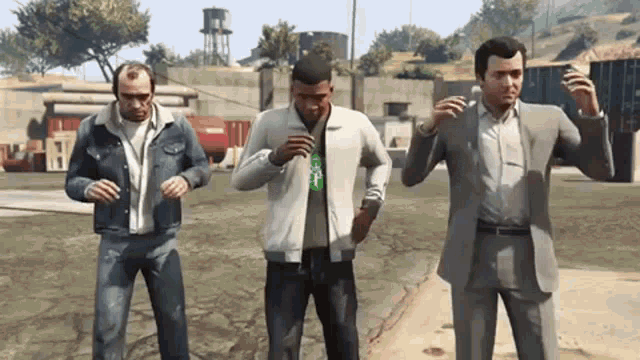 The first thing I did was to install GTA V was the best way to release it, but ... came other problems, lack of RAM (Everything was too nice to be true hahahaha), a friend who lived with me, lent me one that I did not use and so I could run it almost with all the high graphics, it gave me lag sometimes (I still have that problem of RAM) then I lowered all the graphics to the minimum, it was just to see the limit of my PC and I was very surprised.
Now I go with the most important thing, the specs:
Processor: Intel I5 4590S at 3.00 GHz
RAM: 4 + 2 at 1600 MGz
GPU (Integrated): Intel graphics 4600 - 2 GB.
Hard Disk: 2 HDD - 500 GB + 1 TB.
All other components are let's say generic, so I will not describe them.
I will explain a little the components, for people who do not know, the processor is the soul of the team, is the fourth generation of its model (It's like saying it is the fourth generation of our family) and its S at the end means that it is designed to give higher performance and is a very good processor for Gaming; RAM is where momentary information is stored, which uses the computer constantly (For the lack of RAM many things can get slow).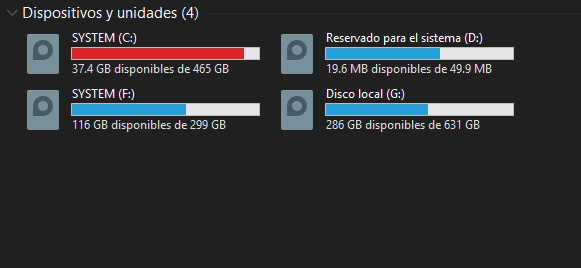 The video that brings even though it is integrated (which comes directly into the processor) is very good, with the simple fact of running GTA V almost in high without problems, you can imagine (Well only imagine those who know hahahahahaha), I can not think of an easy way to explain the video (hahahahahaha), the storage is much, since they are in total as 1450 GB (hard drives always steal memory xD ).
I hope, soon to make some improvements to my computer, of course I will be uploading them, so you can learn a little of how to make maintenance and improvements to our most precious equipment.
If you want some tips to improve or buy a computer, don't hesitate to write me, it's one of the things I like to do apart from programming (hahahahahaha).
A hug to all of you.
PD: Not for being a programmer I fix computers, first I fixed computers and then I was a programmer (hahahahahaha).
PD From the PS: And I don't hack Facebook (hahahahahahahahahaha)
Translated with www.DeepL.com/Translator (free version)

---
---


Translated
Separadores
Gif De GTA V
Otros Gif e Imagenes Son De Mi Propiedad.

---