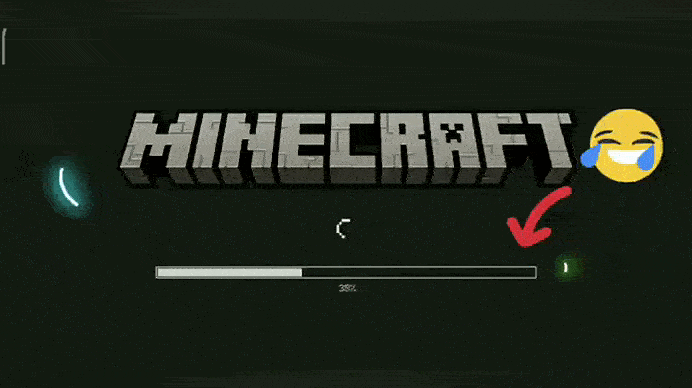 Holaaa... desde hace tiempo quería volver a este grandioso juego, al principio me parecería lo más feo que habían creado y comprado Microsoft (jajajajaja) bueno, igual ahora que lo juego no le quito lo feo (jajajajaja), pero en su interior hay cosas inigualables, las construcciones, buscar en las cuevas y las minas, aparte como plus la gran comunidad que tiene, es una locura, son geniales.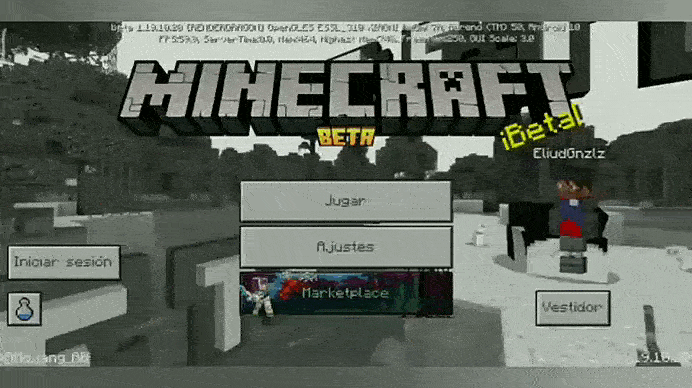 En el post anterior les había contado de que también jugaba con mi hermanito al Minecraft (había hecho un video con él y se borró), (Momento sad :( ), desde hace mucho rato también estaba invitando a mi cuñado @WBrandt para que se uniera con nosotros, pero... él también estaba renuente al igual que yo al principio, él con su "Es que, todo es cuadrado, que tiene de divertido, la gráfica es fea", yo le enseñe algunos shader y buehhh quedo enamorado.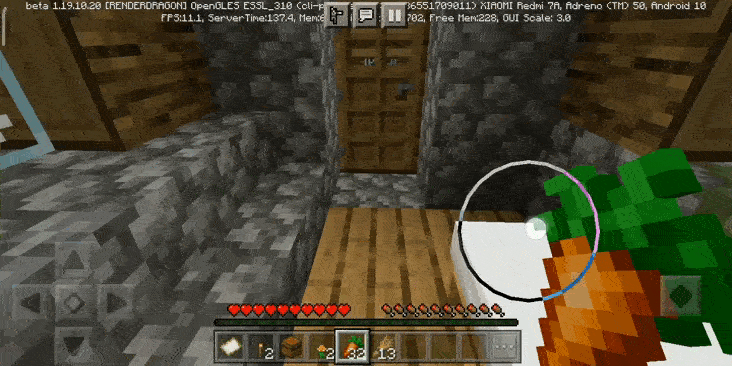 La ventaja es que yo tengo muy buen poder de convencimiento (jajajajajajajaj), claro esto junto a mi hermanito; hablamos rato para que jugara y viera como era el juego ya dentro (que no se olvide que es feo), su jugabilidad cada vez me sorprende; también con mi cuñado había hecho el primer video, pero mi móvil le dio la loquera y lo borró, no lo conseguí, por eso es que me toco hacer otro video sin mi hermanito (Lagrimita sal).
Recuerdo que en el primer post que hice sobre este juego, les comenté más o menos de que iba, y de algunas cosas que estaba construyendo con mi hermano, pero... se le metió la idea que quería cambiar de versión a la última, buehh (quien se lo aguanta jajajaja); No había configurado para que el mapa se guardara en el almacenamiento del teléfono, es decir que lo iba a perder todo (más momentos tristes), bueno en eso aproveche para restaurar todo mi teléfono de fábrica.
---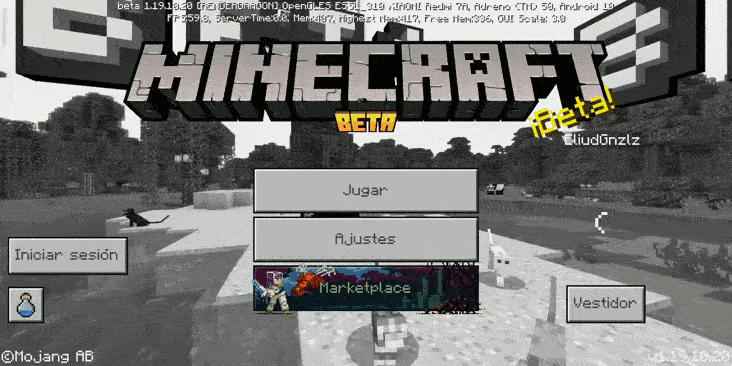 NOTA: para que no les pase lo mismo que yo, les dejo una configuración rápida, si lo quieren pasar a la PC no hay problemas.
---
Recuerdo que mientras buscaba imágenes para El Post Anterior de Minecraft, yo me puse a buscar para que vieran todo lo que se puede hacer, en ese proceso me enamoré de una estructura, que no vi difícil de hacer (jajajajaja), (en el modo creativo), a cambio como quiero aumentar el nivel, lo haré en el modo supervivencia, es un reto que voy a asumir, me tomará tiempo, voy a ver quien me consigo en el camino para que me dé una mano (jajajajaja).
El primer mundo que generé, fue el elegido, justo nací en una isla, estaba que no me lo creía, eso me "Ahorrara" mucho trabajo, lo único que tengo que hacer es cavar, como unos 25 bloques hasta abajo, creo que me va a tocar hacer cacería de Creeper, para hacer mucha dinamita, en "Poco" Tiempo, creo que eso es más rapido que ponerme con el pico y la pala (jajajajajaja)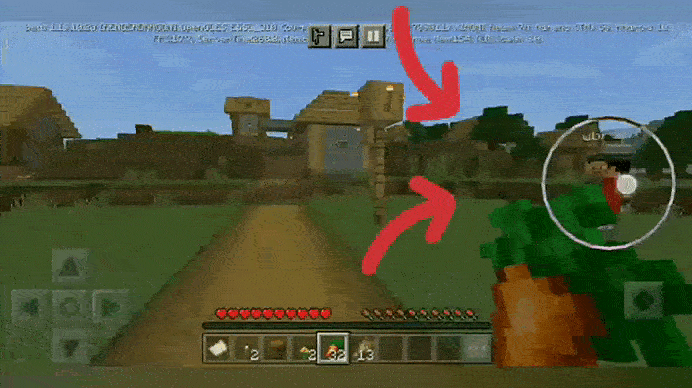 Ya tengo 2 (dos) personas que me van a ayudar un montón, ya saben quienes son ( jajaja), seré el arquitecto / ingeniero de este proyecto, a ellos los tendré de mi puerquito (jajajajajaja), ellos van a buscar los materiales para yo ir construyendo o cavando para hacer primero el cráter, que es un trabajo grande.
Bueno, quizás en este punto ya estarán pensando "Eliud, sí que estás loco"; que les puedo decir, soy de esas personas que les gustan los retos, este me pareció perfecto, debo de sacar tiempo casi todos los días para irle dando amor, quiero que para mi cumpleaños esté listo, que es en diciembre.
Este Es La Construcción Que Voy A Hacer.
PD: espero que mi cuñado no se vuelva a perder (jajajajaja), los que juegan Minecraft saben que cuando uno está nuevo esto es muy fácil (jajajajaja).
PD de la PD: Hacer este post, fue la Odisea =( jajajajaja
---
---
I N G L E S -- I N G L E S
---
---
Hello... for a long time I wanted to return to this great game, at the beginning I thought it was the ugliest thing that Microsoft had created and bought (hahahahahaha) well, now that I play it I don't take away the ugliness (hahahahahaha), but inside there are incomparable things, the constructions, search in the caves and mines, plus the great community that it has, it's crazy, they are great.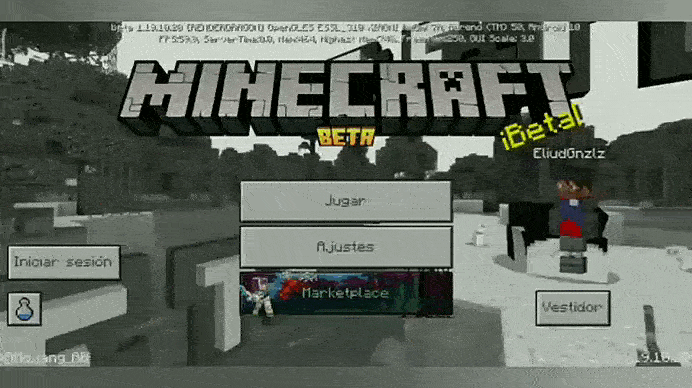 In the previous post I had told you that I also played Minecraft with my little brother (I had made a video with him and it was deleted), (Sad moment :( ), for a long time I was also inviting my brother in law @WBrandt to join us, but... he was also reluctant like me at the beginning, he with his "It's that, everything is square, what's funny, the graphics is ugly", I showed him some shader and buehhh he was in love.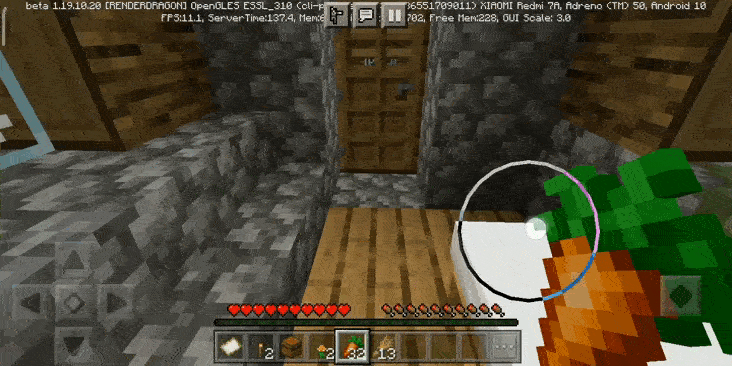 The advantage is that I have very good convincing power (jajajajajajajajajajajajaj), of course this with my little brother; we talked for a while to play and see how the game was already inside (do not forget that it is ugly), but its playability surprises me every time; also with my brother in law had made the first video, but my mobile gave him the shrink and deleted it, I did not get it, that's why I had to make another video without my little brother (Lagrimita sal).
I remember that in the first post I did about this game, I told you more or less what it was about, and some things I was building with my little brother, but ... he got the idea that he wanted to change the version to the latest, buehh (who can stand it jajajaja); I had not configured for the map to be saved in the phone storage, ie I was going to lose everything (more sad moments), well in that I took the opportunity to restore all my phone factory.
---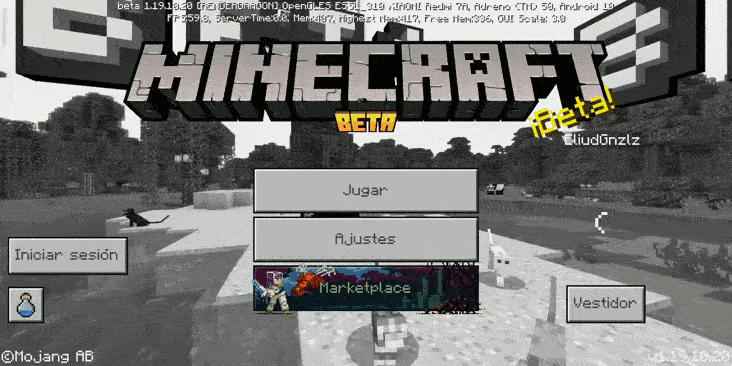 NOTE: so that you don't have the same problem as me, I leave you a quick configuration, if you want to transfer it to the PC there are no problems.
---
The first world I generated, was the chosen one, I was just born on an island, I couldn't believe it, that will "Save" me a lot of work, the only thing I have to do is dig, about 25 blocks down, I think I'm going to do Creeper hunting, to make a lot of dynamite, in "Little" time, I think that's faster than putting me with the pick and shovel (hahahahahahaha).
I remember that while I was looking for images for the previous post of Minecraft, I started looking for you to see everything that can be done, in that process I fell in love with a structure, which I did not see difficult to do (hahahahahaha), (in creative mode), in return as I want to increase the level, I will do it in survival mode, it is a challenge that I will take on, it will take me time, I will see who I get on the road to give me a hand (hahahahahahaha).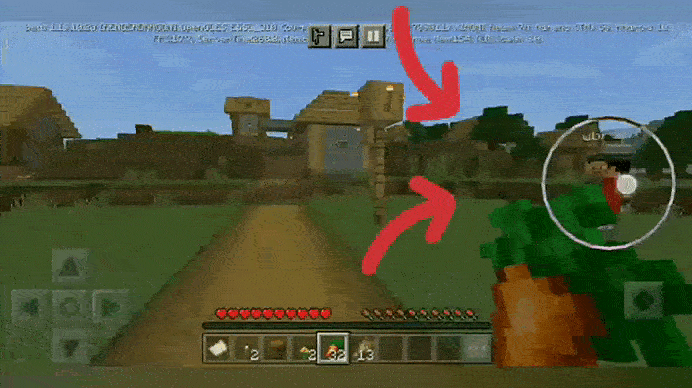 Although I already have 2 (two) people who will help me a lot, and one of them is my brother in law, the other my little brother, I will be the architect / engineer of this project, I will have them as my piggy (hahahahahahahaha), they will look for the materials for me to build or dig to make the crater first, which is a big job.
Well, maybe at this point you are already thinking "Eliud, you are crazy"; what can I tell you, I am one of those people who like challenges, this one seemed perfect to me, I have to take time almost every day to give it some love, I want it to be ready for my birthday, which is in December.
This Is The Construction I'm Going To Do.
PD: I hope my brother in law doesn't get lost again (hahahahahaha), those who play Minecraft know that when you are new this is very easy (hahahahahaha).
PS from PS: Making this post, it was the Odyssey =( hahahahahahaha
---
---

---
---


Translated
Separadores
Gif Tomado Desde Mi Teléfono.


---