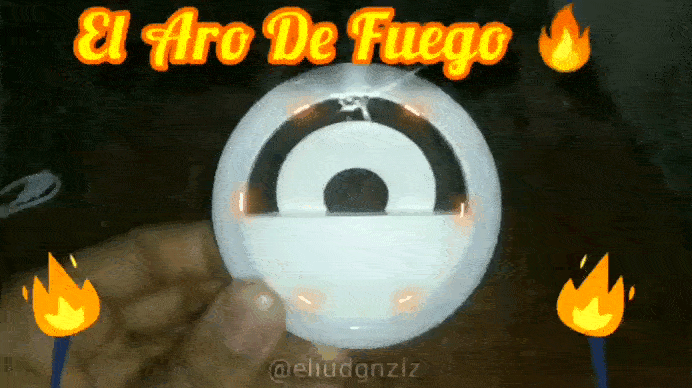 Hola... nuevamente estoy yo por aquí trayendo un producto tecnológico, hace algunas semanas lo compré y lo usé, luego... entro en el baúl de los recuerdos (jajajajaja) bueno tampoco así, pero si paso algo similar (jajajajaja), hasta hace unos días que le sople el polvo (jajajajajaja) y lo saque de su caja nuevamente; este es un producto que es algo para ocasiones especiales, donde la luz sea muy escasa.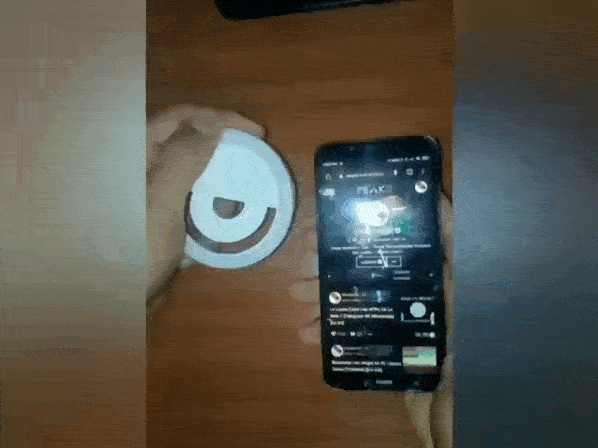 Como ya muchos de ustedes saben, tengo un Redmi 7A, desde que lo tengo, pues no me quejo hasta ahora, sus cámaras nunca fueron la mejor cosa (porque no me tomo fotos y no era importante, hasta ahora xD), y con poca iluminación se podrán imaginar que tan feo se pueden tornar; yo tengo un aro de luz de los grandes, creo que es de 12 pulgadas, pero... la diferencia de ese a la de este, es que esté lo puedo llevar hasta en el bolsillo del pantalón y aquel... creo que sobra decir.
Aparte de ello, este mini aro es recargable, el aro grande, si o sí, debo tener alguna fuerte de energía o en su defecto, un Power Bank, la comodidad me hizo pensar si era bueno el tenerlo o no, al final ya lo están viendo en mis manitas (jajajajajaja), al probarlo ya en mi casa, hizo un cambio notable en las fotos que podía tomar a poca luz, todos sabemos que mientras mejor iluminado esté el lugar donde vamos a tomar la foto es mucho mejor, indiferentemente sea la cámara, aunque si tenemos una muy mala pues... tampoco hace milagros (jajajajajaja).
| | |
| --- | --- |
Las dimensiones de este mini aro no las recuerdo, pero deben ser unas 4 pulgadas en su diámetro, tiene 3 diferentes intensidades, se puede cargar con nuestra pc o algún cargador externo, el tiempo de uso es mucho (no he sacado la cuenta), como el tiempo de empleo que le doy es por ratos de unos 30 minutos, más o menos, puede durar días sin cargar, la pinza para colocar en nuestros dispositivos, aprieta lo necesario para que no se caiga de nuestro teléfono.
Como ya les comente es muy pequeño a lo acostumbrado que podemos estar de los aros con paral y cables largos, este en su caja solo trajo un cable de 20 CM para cargarlo y claro el dispositivo (jajajajaja).
Este producto lo adquirí, ya que en ocasiones me quería tomar fotos en lugares pequeños con poca iluminación y mis fotos salias feas, todas pixeladas, claro cave aclarar, que tampoco es un faro de un estadio, entonces tiene su límite de luminosidad en la distancia.
Su caja dice que es para Selfie, no me limite con eso, creo que el principal motivo para tenerlo, fue para darle mucho más poder al flash de la cámara principal, que le ayuda como un 20% más o menos, esto si es un cálculo tentativo, va a depender en que intensidad lo usemos.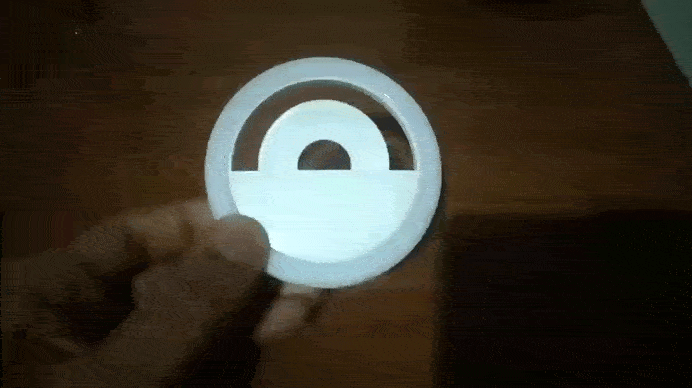 Este aparato electrónico es bueno para tomar fotos en corta distancia, de unos 40 CM a 50 CM, ya a mayor de eso puede que el resultado no sea el esperado.
Es grato para mí el compartirles este producto y mostrarle por mi experiencia lo bueno o lo malo que puede ser.
Les Deseo Lo Mejor, Un Fuerte Abrazo.
PD: Nunca uso los lentes para videos o fotos para evitar que el reflejo de la luz, esta vez los usé para que vieran ustedes el reflejo, aparte que tampoco estoy tan ciego xD
PD: No fue una sesión de foto xD, solo quería diferentes ángulos y tuvieran mejor perspectiva.
---
---

I N G L E S -- I N G L E S

---
---
Hello... again I am here bringing a technological product, a few weeks ago I bought it and used it, then... it went into the trunk of memories (hahahahahaha) well not like that, but if something similar happened (hahahahahaha), until a few days ago I blew the dust (hahahahahahahaha) and took it out of its box again; this is a product that is something for special occasions, where the light is very low.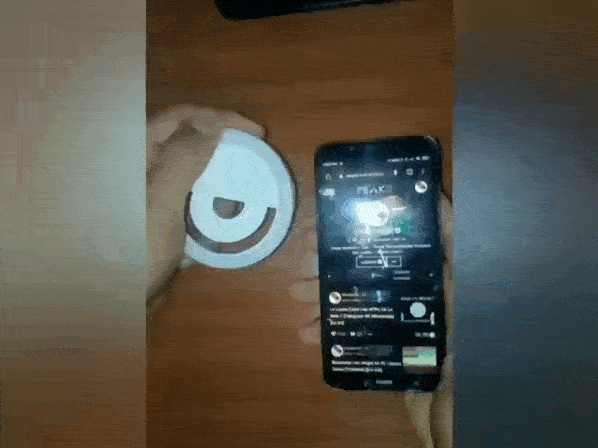 As many of you already know, I have a Redmi 7A, since I have it, well I do not complain so far, their cameras were never the best thing (because I do not take pictures and it was not important, until now xD), and in low light you can imagine how ugly they can become; I have a ring of light of the big ones, I think it is 12 inches, but ... the difference from that to this, is that this I can carry it even in my pants pocket and that .... I think it goes without saying.
Apart from that, this mini ring is rechargeable, the big ring, yes or yes, I must have some strong energy or failing that, a Power Bank, the convenience made me think if it was good to have it or not, in the end you are already seeing it in my little hands (hahahahahahahaha), to test it at home, made a remarkable change in the photos I could take in low light, we all know that the better lit is the place where we will take the picture is much better, regardless of the camera, although if we have a very bad one then. ... it doesn't work miracles either (hahahahahahaha).
| | |
| --- | --- |
The dimensions of this mini ring I do not remember, but should be about 4 inches in diameter, has 3 different intensities, can be charged with our pc or an external charger, the time of use is much (I have not taken the account), as the time of use that I give is for periods of about 30 minutes, more or less, can last for days without charging, the clamp to place on our devices, tightens the necessary so that it does not fall from our phone.
As I said it is very small to what we can be accustomed to the rings with parallel and long cables, this in its box only brought a 20 CM cable to charge it and of course the device (hahahahahaha).
I bought this product, because sometimes I wanted to take pictures in small places with low lighting and my photos came out ugly, all pixelated, of course cave clarify that it is not a lighthouse of a stadium, then it has its brightness limit in the distance.
Its box says that it is for selfie, I do not limit myself with that, I think the main reason to have it, was to give much more power to the flash of the main camera, which helps about 20% or so, this is a tentative estimate, it will depend on the intensity in which we use it.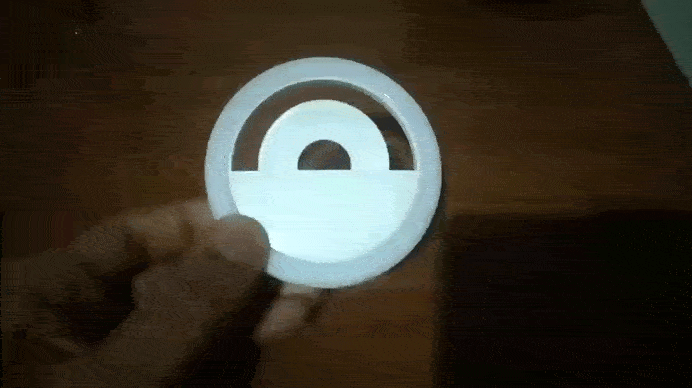 This electronic device is good for taking pictures in a short distance, about 40 CM to 50 CM, and more than that the result may not be as expected.
It is my pleasure to share this product with you and show you from my experience how good or bad it can be.
I Wish You The Best, A Big Hug.
PD: I never use the lenses for videos or photos to avoid the reflection of the light, this time I used them for you to see the reflection, besides I'm not so blind xD
PD: it wasn't a photo shoot xD, I just wanted different angles, and have a better perspective.

---
---


Translated
Separadores
Gif y Fotogeafias Son De Mi Propiedad.


---