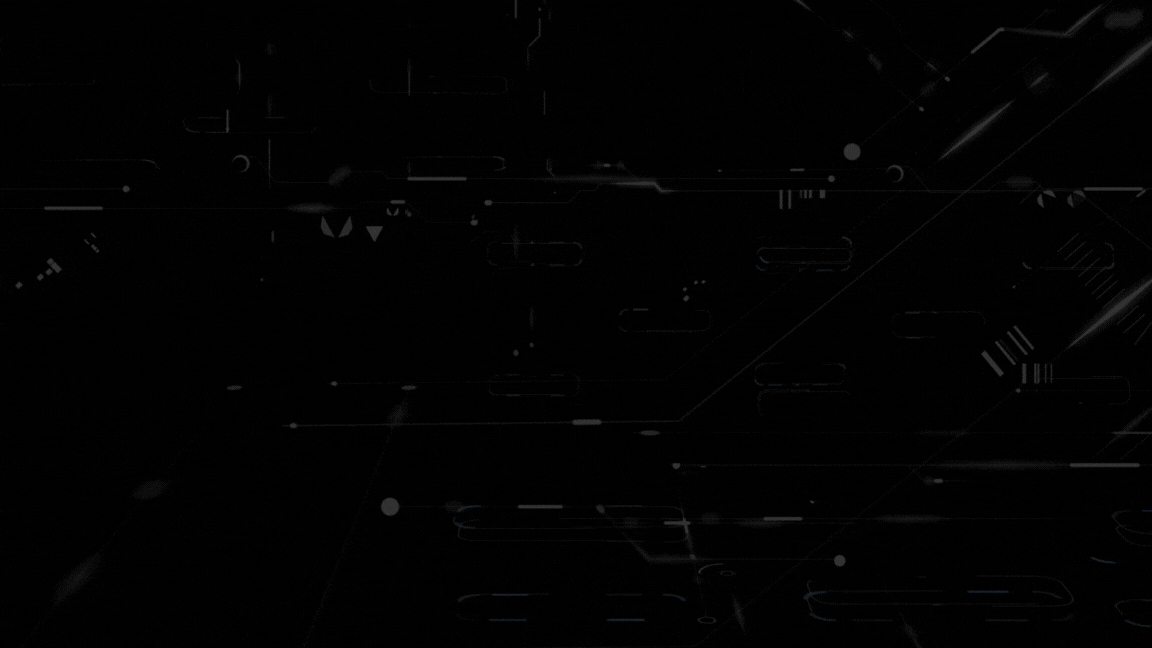 Holaaaa geekzoner, hoy estoy realmente muy muy emocionado, ya llevo tiempo queriendo hacer esto, pero el momento no se había dado, siempre ocurría algo, al final posponía una y otra vez hacer esto, pero... me dije a mí mismo "mi mismo, YA, vamos a darle un respiro a esta máquina que nos ha dado mucho" (bueno no necesariamente fue así, aunque... algo parecido, jajajajaj), les cuento mejor todo mi día y la historia detrás...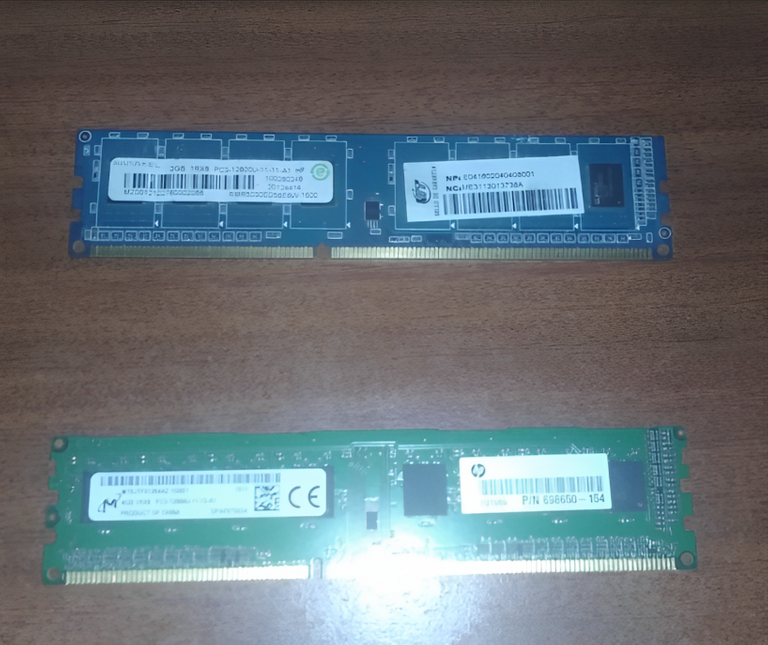 Tengo meses reuniendo y esperando una buena oportunidad para mejorar mi pc, ella es una REFURBISHED (es decir, una PC pre-armada, con componentes usados, aunque eso no le va a quitar su excelente estado en rendimiento), cuando la compre vino con 4 GB de RAM, y su rendimiento no era el mejor, no podía jugar GTA V bien (momento sad), un amigo, me presto 2 GB, de una PC que él había matado, mejoro mucho el jugar.

Había otros juegos que también quería jugar, aunque la RAM no me daba, eran 6 GB, solo que eran juegos que tenían una demanda muy alta, haciendo que los FPS bajaran ufff, el COD infinite warfare, lo instale sabiendo que no me iba a correr bien, primero por la gráfica y segundo la Estrella de este post "La RAM", creo que si iba a 10 o 5 FPS era mucho (jajajajajaja), yo hago muchas locuras con mis equipos (no se alarmen).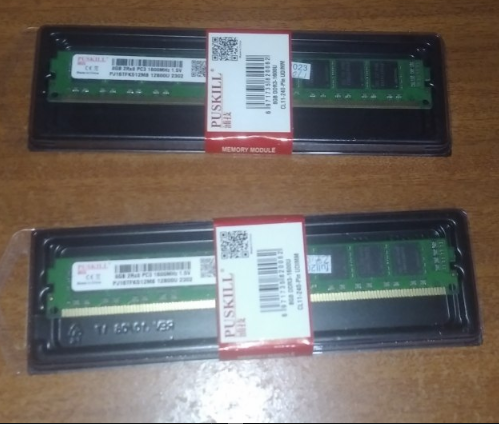 Hace unos días había arreglado la bicicleta y sentía unas ganas de salir con ella, que me acordé que necesitaba comprar la RAM, tenía meses sin usarla y ya casi que me quedaba a dormir en la calle (ya no siento ni la pierna), fui hasta donde la vendían y me salió en 18.7 $ (USD), en otros lugares estaba en más de 25$, siendo la misma (había que aprovechar).


La memoria que compre, es DDR 3 de 8 GB a 1600 GHz, esto lo supe, porque... soy técnico (jajajajaja), nah mentiras (pero si soy técnico y arreglo PC), es que según las especificaciones esa velocidad (1600 GHz) es la indicada para mi procesador, es muy fácil de saber (Si ustedes quieren aprender, me lo dicen y les hago un post con todo gusto), mi procesador aguanta hasta 32 GB Max de Memoria, pero... sé que por ahora es mucho, y eso iba a elevar mi presupuesto. Algo importante que debo de comentarles, es que deben de estar pendiente de la cantidad del voltaje que consumen la RAM, ya que si es menor de 1.5 V, es una memoria de bajo consumo, por ende, el rendimiento va a ser bajo.

bueno mis amigos, cuando tenga todos los componentes en los próximos días, (porque no los he buscado), les voy a enseñar como armar una PC Gamer, que podría decir que es, Gama Media Baja (tampoco es que sale muy económico, pero se consiguen buenos resultados, mejores de los que podríamos pensar).
Les mando un fuerte abrazo en la distancia y nos vemos en una próxima ocasión.
PD: Me duele todo, lo peor del caso, es que mañana o más tarde, debo de salir, porque aún me faltan cosas por comprar, aunque me he ayudado con mercado libre y Facebook, a veces en las tiendas en más económico.
---

I N G L E S -- I N G L E S

---
Hello geekzoner, today I am really very very excited, I have been wanting to do this for a long time, but the moment had not been given, something always happened, in the end I postponed again and again to do this, but ... I said to myself "myself, NOW, let's give a break to this machine that has given us a lot" (well not necessarily so, although ... something like that, hahahahahahahah), I tell you better my whole day and the story behind ...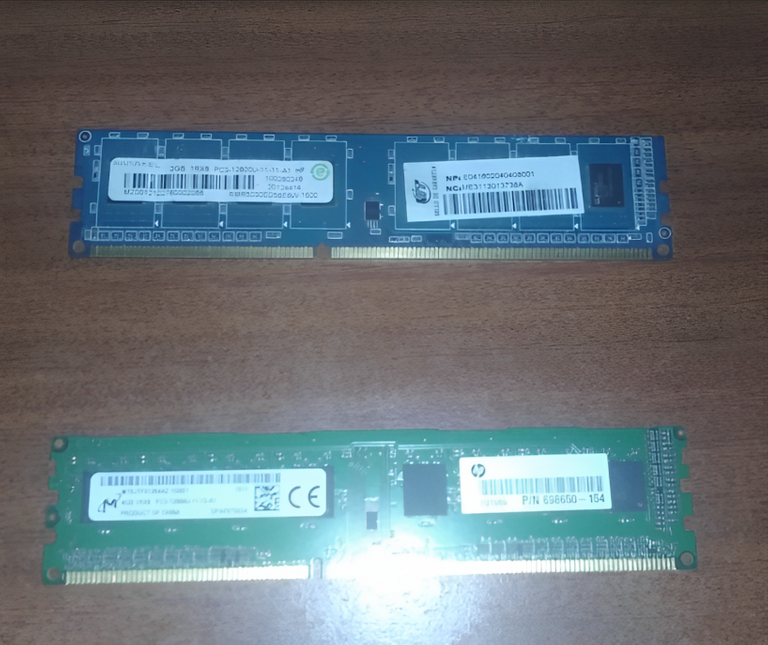 I have months gathering and waiting for a good opportunity to improve my pc, she is a REFURBISHED (ie a pre-assembled PC, with used components, although that will not take away its excellent performance), when I bought it came with 4 GB of RAM, and its performance was not the best, I could not play GTA V well (sad moment), a friend, lent me 2 GB, from a PC that he had killed, it improved a lot to play.

There were other games that I also wanted to play, although the RAM did not give me, they were 6 GB, only they were games that had a very high demand, making the FPS down ufff, COD infinite warfare, I installed it knowing that I was not going to run well, first by the graphics and second the star of this post "The RAM", I think if I went to 10 or 5 FPS was much (hahahahahahahahaha), I do many crazy things with my equipment (do not be alarmed).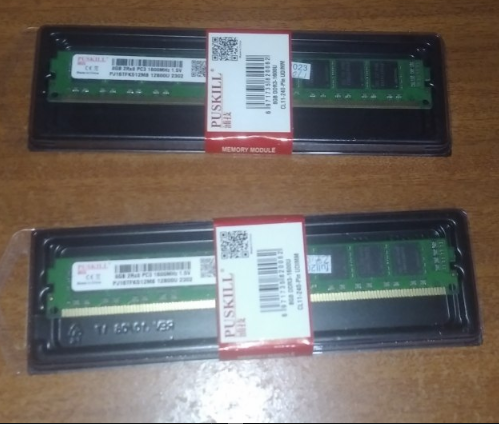 A few days ago I had fixed the bike and I felt like going out with it, I remembered that I needed to buy the RAM, I had months without using it and I was almost sleeping in the street (I do not even feel my leg), I went to where they sold it and it came out at $ 18.7 (USD), in other places it was over $ 25, being the same (I had to take advantage).

The memory I bought, is DDR 3 of 8 GB at 1600 GHz, I knew this, because ... I am a technician (hahahahahaha), nah lies (but if I am a technician and I fix PC), is that according to the specifications that speed (1600 GHz) is the right one for my processor, it is very easy to know (If you want to learn, tell me and I will gladly make a post), my processor supports up to 32 GB Max Memory, but ... I know that for now is a lot, and that would raise my budget. Something important that I must tell you, is that you must be aware of the amount of voltage consumed by the RAM, because if it is less than 1.5 V, it is a low power memory, therefore, the performance will be low.

Well my friends, when I have all the components in the next few days, (because I have not looked for them), I will show you how to build a Gamer PC, which I could say that it is, Lower Middle Range (it is not very economical, but you get good results, better than we could think).
I send you a big hug in the distance and I'll see you next time.
PS: It hurts me all, the worst of the case, is that tomorrow or later, I must leave, because I still have things to buy, although I have helped me with free market and Facebook, sometimes in stores in more economical.

---
---


Translated
Separadores
Portada
[Fotografias y GIF Fueron Tomados Por Mi]https://peakd.com/@eliudgnzlz()

---