---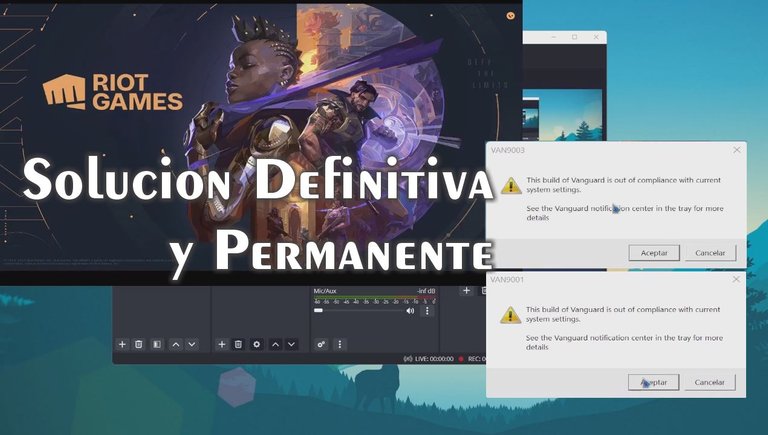 Saludos comunidad y amantes de la tecnología en esta ocasión les vengo a traer un tutorial que creo va a ser bastante útil, porque estoy seguro que muy pronto esto va a ser una regla fundamental para mantener nuestros equipos actualizados ya que esto es una de los requisitos fundamentales para la instalación del Windows 11 y su correcto funcionamiento, estoy hablándole de la activación del Secure Boot en nuestros equipos.
Greetings community and technology lovers, this time I am going to bring you a tutorial that I think will be pretty useful because I am sure that very soon this will be a fundamental rule to keep our equipment updated since this is one of the requirements Fundamental for the installation of Windows 11 and its proper functioning, I am talking about the activation of Secure Boot on our computers.

Actualmente estoy presentando el error VAN9001 y VAN9003 con el juego Valorant es el único juego que hasta el momento me ha dado este error y es importante que sepan que solo lo da con el Windows11 si tienes instalado otro sistema operativo no hay problemas, yo tengo instalado en mi computadora el sistema operativo Windows 11 realmente no sé cómo me dejó instalarlo sin la necesidad de activar anteriormente el arranque de modo seguro, porque es uno de los requisitos para su instalación pero supongo que por el momento no es tan indispensables pero posiblemente más adelante si, estoy casi seguro que ya las nuevas placas actuales vienen con esta activación por defecto y es allí donde verdaderamente será indispensable porque por el momento la activación del Arranque en modo seguro es muy engorrosa para la instalación de este Windows pero muy pronto dejara de ser opcional, esto se conoce como obsolescencia programada esto con el fin de mantener nuestros equipos lo mas actualizado posible, por eso espero que este tutorial te ayude para mantenerte actualizado sus equipos.
I am currently presenting the VAN9001 and VAN9003 error with the game Valorant, it is the only game that has given me this error so far and it is important that you know that it only occurs with Windows 11 if you have another operating system installed there are no problems, I have installed On my computer, the Windows 11 operating system, I really don't know how it let me install it without the need to activate safe mode boot, because it is one of the requirements for its installation but I suppose that at the moment it is not so essential but possibly later Yes, I am almost sure that the new current motherboards come with this activation by default and that is where it will truly be essential because for the moment the activation of the Boot in safe mode is very cumbersome for the installation of this Windows but very soon it will cease to be optional, this is known as planned obsolescence in order to keep our equipment as up-to-date as possible, so That's why I hope this tutorial helps you to keep your equipment updated.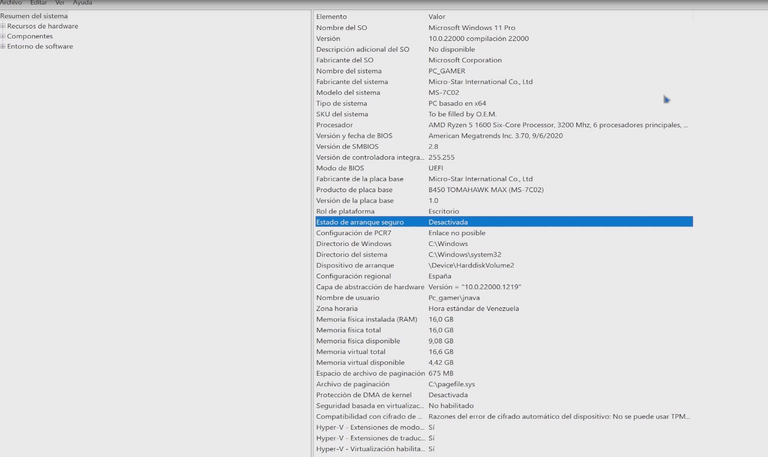 estoy seguro que este error no solo va hacer con los juegos, es muy probable que Microsoft comenzará a solicitar este requisito también para instalar cualquier aplicación en un futuro muy cercano porque con la activación de este modo seguro protege el proceso de arranque contra ataques de seguridad de código malicioso como malware y ransomware. Es por eso que me di a la tarea de hacer este tutorial lo más claro posible y entendible para todos. Quizá ya no hay tanto problema porque estoy seguro que actualmente ya las placas vienen con las últimas actualizaciones ya directa y vienen con esta función ya activada, sin embargo, el problema lo está dando bastante con las placas que están un poco más atrasadas. El deber ser es actualizar la BIOS de tu placa, en el video se aprecia la actualización de una MSI, para cada compañía es distinta por eso también en mi canal pueden ver cómo se actualiza una ASUS y se los dejo por acá abajo.
I am sure that this error will not only do with games, it is very likely that Microsoft will start requesting this requirement also to install any application in the very near future because with the activation of this safe mode it protects the boot process against security attacks malicious code such as malware and ransomware. That is why I gave myself the task of making this tutorial as clear as possible and understandable for everyone. Perhaps there is not so much of a problem anymore because I am sure that currently the boards already come with the latest updates already directly and they come with this function already activated, however, the problem is giving it a lot with the boards that are a little further behind. The duty to be is to update the BIOS of your motherboard, in the video you can see the update of an MSI, for each company it is different, that is why you can also see how an ASUS is updated on my channel and I will leave it here below.
Cómo ven para cada marca es un poco distinta esta actualización sin embargo los pasos suelen ser similares, espero que con estos ejemplos puedas actualizar tus componentes y tener al máximo provecho de tu equipo, considero que la activación del Secure Boot es un paso bastante positivo para todo el área tecnológica, Porque con este nos podemos sentir un poco más seguro en el sentido de protección tecnológica, pero al habilitar este modo no permite que instalemos ninguna aplicación de manera dudosa en nuestro sistema incluyendo el mismo sistema operativo absolutamente todo lo que instalemos debe ser original, para algunos puede ser una ventaja para otros una desventaja todo depende de cómo lo veas.
As you see, this update is a bit different for each brand, however, the steps are usually similar. I hope that with these examples you can update your components and get the most out of your equipment. I consider that activating Secure Boot is a very positive step for the entire technological area, because with this we can feel a little more secure in the sense of technological protection, but by enabling this mode it does not allow us to install any application in a dubious way on our system, including the same operating system, absolutely everything we install must being original, for some it can be an advantage for others a disadvantage it all depends on how you see it.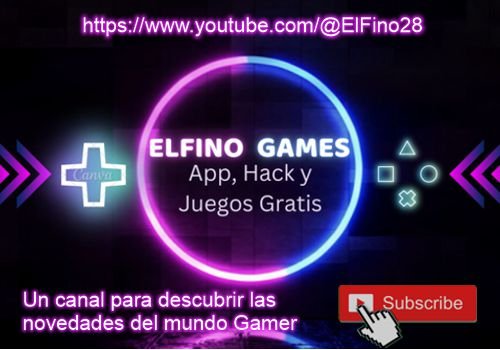 My social networks
Hive: @elfino28
https://twitter.com/ElFinoNFT
https://www.instagram.com/ElFinoNFT
https://www.youtube.com/@ElFino28


---
▶️ 3Speak