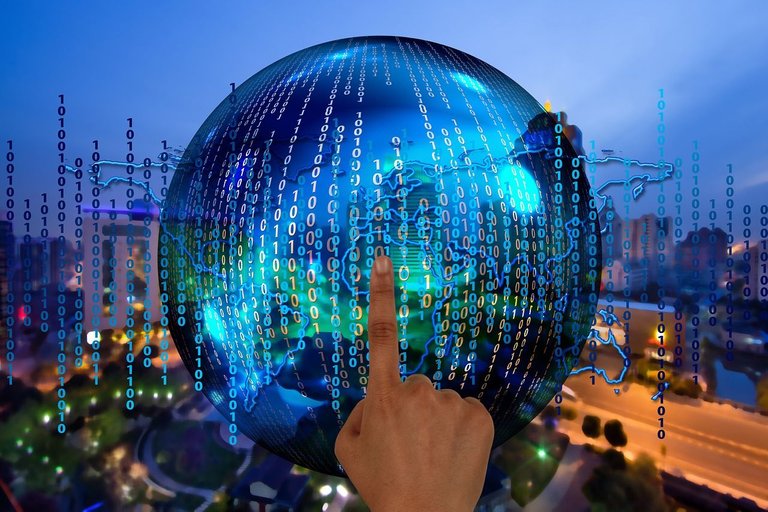 ---
Pixabay
✴️Hola queridos amigos amantes de la tecnología✴️. A todos mis HIVERS tecnológicos les comparto un tema muy interesante. Hoy más que nunca me preguntó: ¿Cómo puedo resolver todo lo que quiero en un solo Click?.
Los avances tecnológicos que existen hoy en día, ni siquiera nuestros padres se lo hubiesen podido imaginar. Aunque cuando estaba muy niña mi papá le gustaba ver la serie de televisión Viaje a las Estrellas. Super fantástica se veían personas que se comunicaban por pantalla y teletransportaban, ¿Recuerdan?.
Actualmente los viajes espaciales 🚀 son más frecuentes y muchas cosas que vemos en la serie existen en la vida real y lo superan. Hoy en día la realidad supera la ficción. Imagínense, que ya se están desarrollando chips para incrustar en el cerebro de personas con ciertos problemas de discapacidad; 👩‍🦽devolviendoles movimiento. Ver aquí artículo
---
✴️Hello dear tech-loving friends✴️. To all my technological HIVERS I share with you a very interesting topic. Today more than ever I asked myself: How can I solve everything I want in one Click.

The technological advances that exist today, not even our parents could have imagined. Although when I was very young my dad liked to watch the TV series Travel to the Stars. Super fantastic you could see people communicating by screen and teleporting, do you remember.

Nowadays space travel 🚀 is more frequent and many things we see in the series exist in real life and surpass it. Nowadays reality surpasses fiction. Imagine, that chips are already being developed to embed in the brains of people with certain disability problems 👩🦽; giving them back movement. See article here
---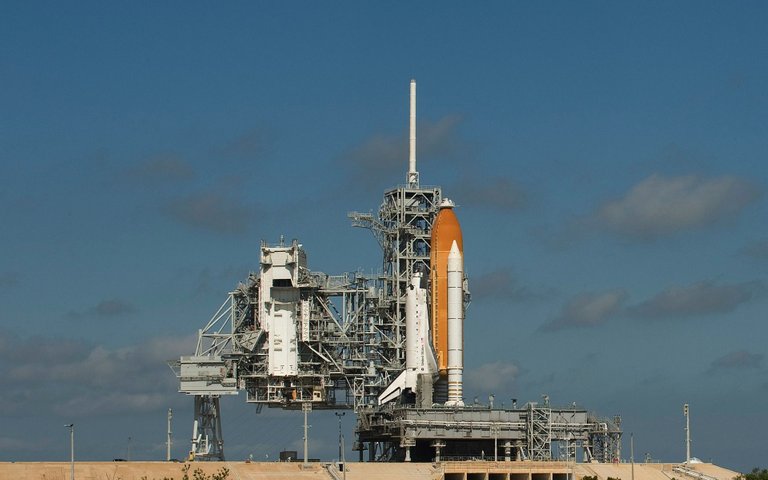 ---

---
Desde hace algún tiempo los científicos y médicos utilizan robots 🤖 para hacer sus operaciones y muchas cosas más. Asimismo los viajes al espacio 🚀 se han convertido en algo normal como ir a dar un paseo al parque.
La tecnología está presente en los diferentes ámbitos de la vida como la salud, ciencia, educación, sector industrial, entre otras. Mejorando cada día más nuestra manera de hacer las cosas y sobre todo buscando resolver los problemas que más aquejan al mundo 🌎 como es la contaminación, epidemias, escacez de agua, alimentación, entre otras.
Cuando estaba pequeña veía una comiquita de dibujos animados que se llama los "Supersónicos" era una de mis preferidas. La verdad que ésta me encantaba. Los vehículos espaciales 🛸 y cuando Súper Sónico el papá de Cometín llegaba a la casa Robótina recibía a la familia y en la banda transportadora le iba quitando los zapatos y colocaba sandalias de descanso. Se sentaban a la mesa y comían lo que querían solo con darles un click.
---
For some time now scientists and doctors have been using robots 🚏 to do their operations and much more. Also trips to space 🚀 have become as normal as going for a walk in the park.

Technology is present in different areas of life such as health, science, education, industrial sector, among others. Improving every day our way of doing things and above all seeking to solve the problems that most afflict the world 🌎 such as pollution, epidemics, water shortages, food, among others.

When I was little I used to watch a cartoon called "Supersonic " it was one of my favorites. I really loved this one. The space vehicles 🛸 and when Super Sonic Cometin's dad arrived home Robotina would greet the family and on the conveyor belt he would take off his shoes and put on his sandals. They would sit at the table and eat what they wanted just by giving them a click.
---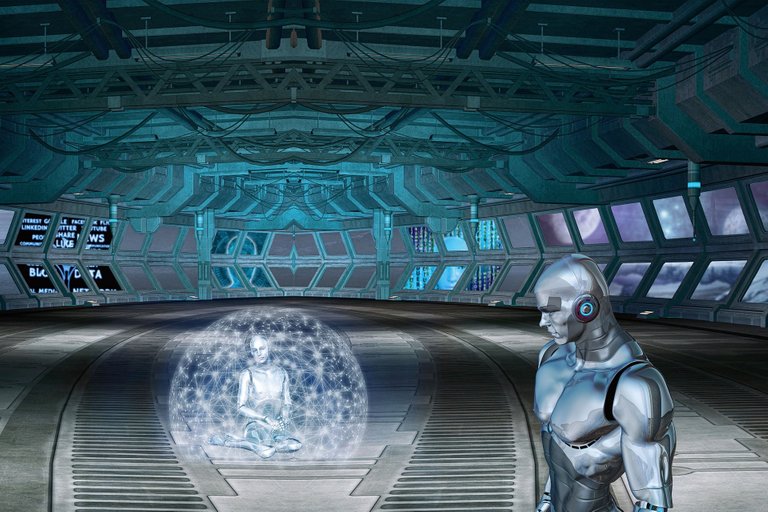 ---
Pixabay


Son muchas las situaciones que se nos presentan en nuestra vida en la que desearíamos disponer de tecnología así como la que observamos en todas estas series de películas y comiquitas magistralmente creadas y adelantadas a su tiempo, eso creo. Con mentes creativas, inteligentes y geniales han hecho imaginado y recreado con la tecnología un mundo diferente y un mejor lugar para vivir.
¿Cuántas veces has deseado darle un click y resolver las cosas cotidianas y no tan cotidianas de la vida?
Y si te equivocas cuando le das click?.
A veces los errores que cometemos en la Tecnología no son reversibles o no los podemos remediar. Un error de cálculo o una falla en el sistema puede hacer la diferencia. A lo mejor no debiste tocar la tecla y debiste pensar antes de dar click. A mí me ha pasado muchas veces haciendo click he metido la pata.
Mi experiencia con mi teléfono nuevo para mí (segunda mano) me obligó a escribir este post. Ya que me sentía como niña con juguete nuevo, tocando y experimentando. Uno de estos días emocionada escribiendo un post, le di click a publicar sin haber puesto la comunidad.
---
There are many situations that arise in our lives in which we wish we had technology like the one we see in all these series of movies and cartoons masterfully created and ahead of their time, I think. With creative, intelligent and brilliant minds they have imagined and recreated with technology a different world and a better place to live.
How many times have you wished you could just click and solve the everyday and not so everyday things in life?
What if you make a mistake when you click on it?

Sometimes the mistakes we make in technology are not reversible or we can not remedy them. A miscalculation or a glitch in the system can make all the difference. Maybe you should not have touched the key and you should have thought before clicking. It has happened to me many times when I clicked and screwed up.

My experience with my new-to-me (second hand) phone forced me to write this post. Since I felt like a kid with a new toy, touching and experimenting. One of these days excited about writing a post, I clicked publish without having set the community.
---
Pixabay


Eso me hizo sentir muy mal. ¿Y ahora qué?, Por si fuera poco le había dedicado bastante tiempo en redactarlo y maquetarlo. Ese día no sabía que hacer. Pero pedí ayuda a una Hiver muy especial a quién admiro mucho @soy-laloreto y me dió la solución.
Pero amigos 🤗 lo que quiero destacar es que debemos estar muy claro y seguro de lo que hacemos antes de dar click a cualquier tecla y mucho más si es nuestro click de publicación. Debemos asegurarnos inclusive hacer una lista de chequeos📝 de nuestro procedimiento, un paso a paso que impida que cometamos errores.
Son muy diversos los campos de acción como lo dije antes que hacer click tiene muchas implicaciones y consecuencias. En la aviación por ejemplo es muy importante asegurarse de seguir un procedimiento correcto y sin errores ya que las consecuencias pueden causar muchas pérdidas de vidas humanas. Quise resaltar que hacer click tiene implicaciones desde las más leves a las más catastróficas.
---
That made me feel very bad, and now what? I had spent a lot of time writing and laying it out. That day I didn't know what to do. But I asked for help to a very special Hiver who I admire a lot @soy-laloreto laloreto and she gave me the solution.

But friends 🤗 what I want to emphasize is that we must be very clear and sure of what we do before clicking on any key and much more if it is our publication click. We must even make sure to make a checklist📝 of our procedure, a step by step that prevents us from making mistakes.

As I said before, clicking has many implications and consequences. In aviation for example it is very important to make sure to follow a correct and error free procedure as the consequences can cause a lot of loss of human lives. I wanted to emphasize that clicking has implications from the mildest to the most catastrophic.
---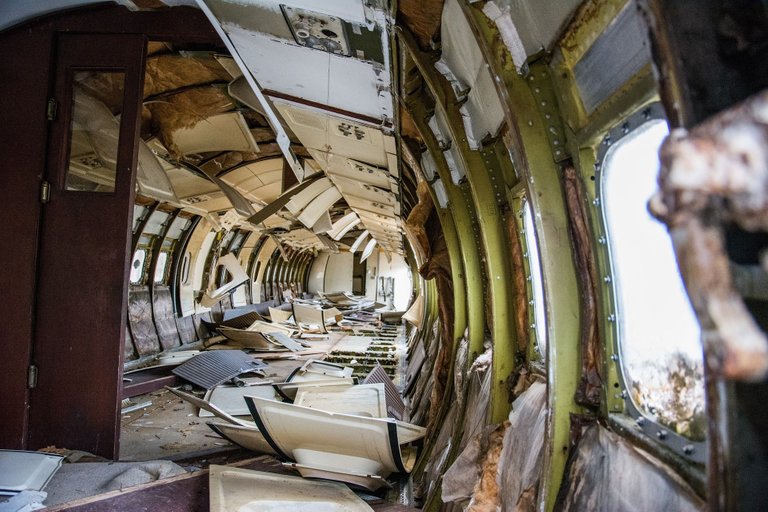 ---
Pixabay


Cuando digo hacer click debemos estar seguros de que todo lo que hemos hecho está correcto, ya que si no es así puede ocasionar consecuencias que no se revierten. ¿Se imaginan?
Cada día estamos más cerca de lograr fantásticas cosas y soluciones haciendo un click. El desarrollo de la ciencia, conocimientos y esa capacidad de la mente humana en generar más inteligencia y herramientas tecnológicas.
Es fantástico lo que se puede lograr hoy en día con la tecnología. No puedo dejar de resaltar aquí un punto sobre la Realidad Virtual, aspecto que había prometido a mi querido César Gabriel hijo de @soyanafuentes. Ya que desde hace tiempo había comenzado este post pero no lo había culminado.
---
When I say click we must be sure that everything we have done is correct, because if it is not, it can cause consequences that are not reversed. Can you imagine?

Every day we are closer to achieve fantastic things and solutions by clicking. The development of science, knowledge and the capacity of the human mind to generate more intelligence and technological tools.

It is fantastic what can be achieved today with technology. I can not fail to highlight here a point about Virtual Reality, an aspect that I had promised my dear Cesar Gabriel son of @soyanafuentes to highlight here. Since I had started this post some time ago but had not finished it.
---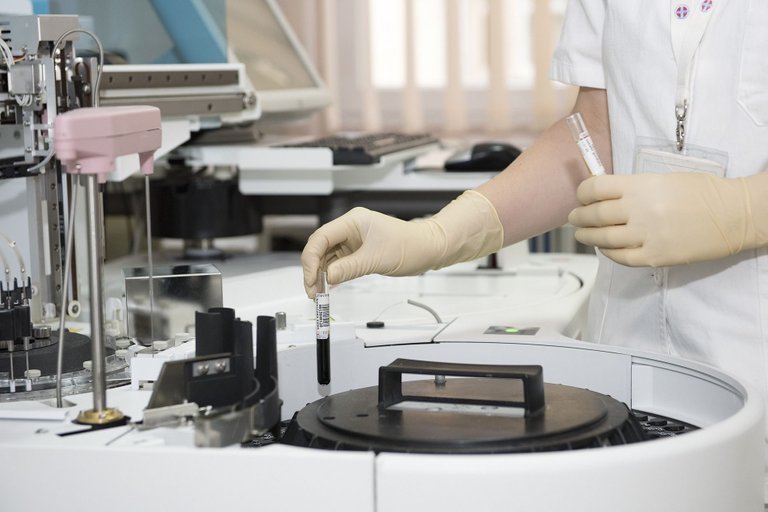 ---
---

Cuando uno escucha Realidad Virtual lo primero que me viene a la mente es una película en 3 D y el uso de lentes especiales. Casi que formamos parte de la película con estos implementos. Es como recrear digitalmente el mundo real e imaginario.
Es impresionante conocer que los avances tecnológicos están presentes en nuestro día a día haciendo más humano y digna nuestra vida. Por eso pienso que con tantos problemas que aquejan hoy en día nuestra ciudad. Un poco de esta tecnología de Realidad Virtual, haría mucha falta para dar soluciones rápidas a todo los servicios colapsados y prioritarios para el desempeño de nuestra vida. Haciendo Click en cada uno de ellos y dando soluciones.
Además no quiero dejar de mencionar que el avance de la Tecnología de Información y Comunicación 📡🛰️ ha revolucionado y ampliado nuestra manera de pensar y actuar. Esto lo percibimos y vivimos a diario con el uso del internet. De igual forma en casi todo las cosas que hacemos está presente la tecnología.
---
When one hears Virtual Reality the first thing that comes to mind is a 3-D movie and the use of special glasses. We are almost part of the movie with these devices. It is like digitally recreating the real and imaginary world.

It is impressive to know that technological advances are present in our daily lives, making our lives more human and dignified. That's why I think that with so many problems that afflict our city today. A little bit of this technology of Virtual Reality, would be very necessary to give quick solutions to all the collapsed and priority services for the performance of our life. Clicking on each one of them and giving solutions.

In addition, I do not want to fail to mention that the advance of Information and Communication Technology 📡🛰️ has revolutionized and expanded our way of thinking and acting. We perceive and live this on a daily basis with the use of the internet. Technology is present in almost everything we do.
---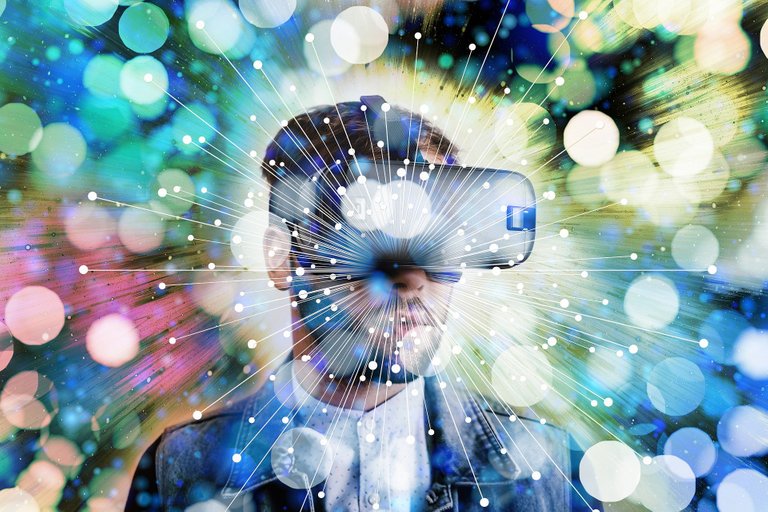 ---
Pixabay


Me ha tocado con mi teléfono hacer muchos click y en algunas ocasiones he dicho ¡oh no puede ser!, Pero a veces me encuentro que quisiera resolver lo que estoy haciendo con un solo click y resumir muchas cosas.
Me imagino que tal vez ese día llegará en que los expertos encuentren soluciones tecnológicas a muchos de los problemas que cada día van surgiendo y que todavía no disponemos de soluciones. Además que éstas sean accesibles a muchas más personas en el mundo 🌎.
Con respecto a hacer Click no significa resolver mágicamente los situaciones de la vida, sino que pongamos a disposición todos los conocimientos y herramientas tecnológicas existentes hoy en día para resolver los problemas esenciales y hacer más humana y digna nuestra vida.
Amigos 🤗 gracias por haberme acompañado en esta lectura la Tecnología en un solo Click. Me encantó hacer esta publicación y un placer estar aquí en tan grandiosa comunidad @geekzone.
---
I have had to make many clicks with my phone and in many of them I have said oh no way, but sometimes I find that I would like to solve what I am doing with a single click and summarize many things.

I imagine that maybe that day will come when experts will find technological solutions to many of the problems that arise every day and we still do not have solutions. Also that these will be accessible to many more people in the world 🌎.

Regarding making Click does not mean to magically solve life situations, but that we make available all the knowledge and technological tools existing today to solve the essential problems and make our life more human and dignified.

Friends 🤗 thank you for joining me in this reading Technology in one Click. I loved making this publication and a pleasure to be here in such a great community @geekzone .
---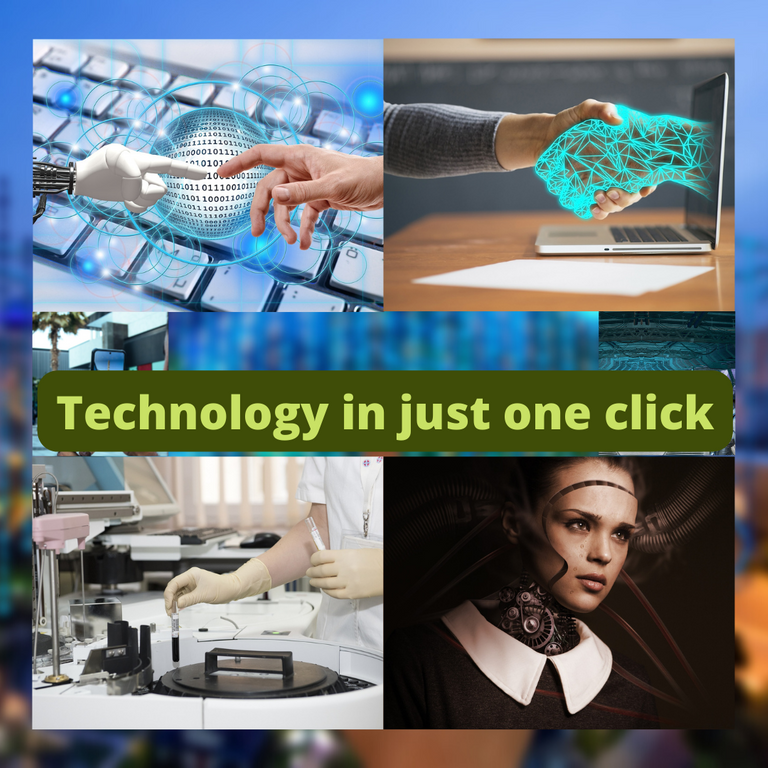 Fotos de collage tomadas de Pixabay editada en Canva
Fuente Foto collage
Pixabay
Traductor usado es Deepl// Translator used is Deepl
Fotografías por @elamaria// Photographs by @elamaria
Separadores de Texto hechos en Canva por @elamaria // Text Dividers made in Canva by @elamaria