It seems smartphones just keep coming hotter and better everyday. My last smartphone post was about Solana's Saga Smartphone for Web3 which was the coolest invention smartphone-wise I've seen in the crypto industry.
Most smartphone industries have their specialties. Samsung and Apple are known majorly for their outstanding camera performances, among others. They're two of the best smartphones out there when considering photography.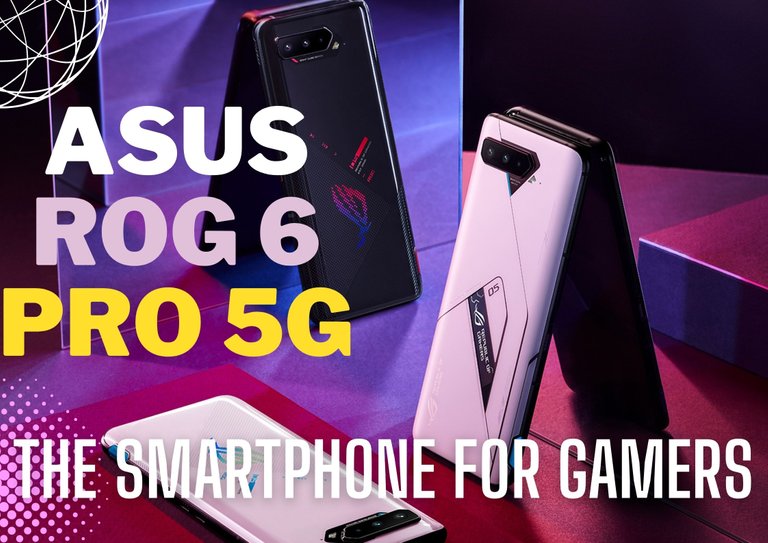 Image is designed by me in canva
The phone I'll be talking about today is The ASUS ROG 6 Pro 5G, special in its own way. It is another beast, but this one is gaming beast. We know how people love gaming and love to play their favorite video games on phone. Problem is, most smartphones are not built for heavy gaming due to variable reasons like low RAM, poor battery life and display or phone heating up during such intense activities. Even though the other smartphones can be used for gaming if you wanted to, this is not what they were built specifically for, and you might risk damaging your device if you persistently use it for heavy gaming.
---
About The ASUS ROG Phone 6 5G Pro
This smartphone was built specifically for gaming. I don't know if you've heard of ASUS before? I've seen it once on a gaming pc my friend had back at school. I always thought ASUS was a Tech company that only specialized in Computers because I'd never seen any other product of theirs. Until today anyways.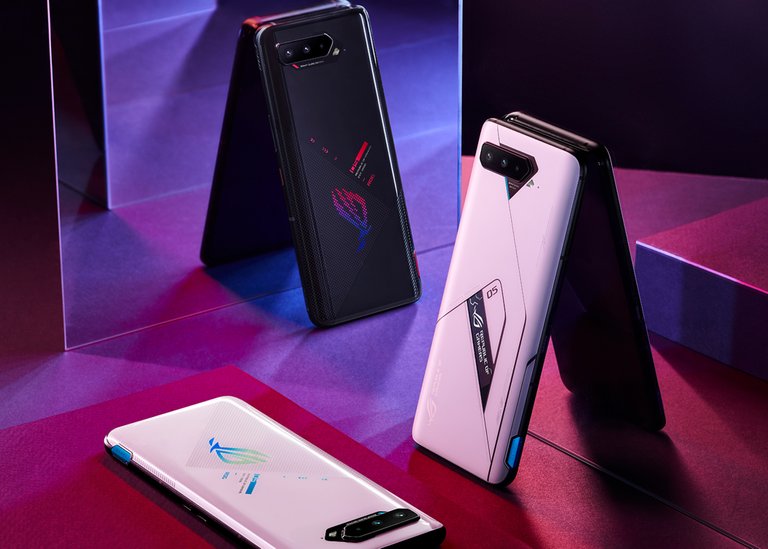 Image from androidguys
From the name, you can tell that the phone is ASUS-produced. Just like the Samsung Galaxy S or A series, the ROG is the new and first generation of gaming smartphones that ASUS will be producing. So just like Solana's Saga Smartphone, you're looking at the first of it's kind, and it was released on 5th July this year. What you don't know is what's packed inside this phone and that's what we'll be looking at next.
---
ASUS ROG 6 5G Pro SPECS
Battery Life
I can barely get 7 hours of screen time on my iPhone 11 Pro Max on a full charge, and I don't even do much aside having my data on the entire time with a bit of WhatsApp and Hive in turns, and maybe my hotspot connected to my PC. Yeah good luck handling heavy gaming.
However, The ASUS ROG 6 5G Pro gives you a 6000mAh battery, which will provide a longer battery life as long as an entire day screentime. The fact that the battery can be recharged with a 65W fast charger in about 42 will come as a SHOCK to you, considering that a full charge that takes only 42 minutes will last an entire day.
Display and Appearance
One very important thing to consider for people who do heavy gaming is display type. This tells you the graphic flaws of the phone. LCD displays perform poorly at higher brightness and OLED displays are vulnerable to contact with water. Knowing what you want or your working conditions will go a long way to help you decide what smartphone display you want.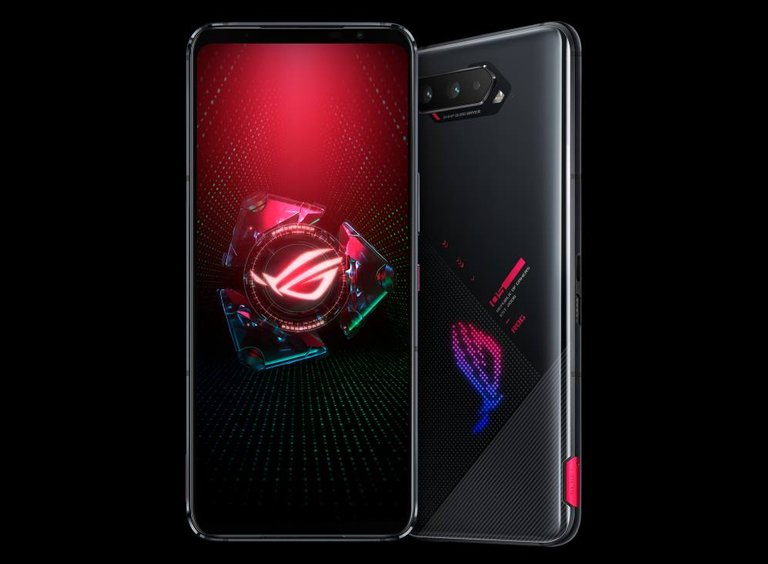 Image from asus.com
The ASUS ROG 6 Pro 5G comes with an AMOLED Display with a layer of Gorilla glass protecting the phone from scratches. The AMOLED Display means that you get wider viewing angles and great colors at a lower battery consumption, and the gorilla glass ensures your phone has that fresh or new look for longer.
RAM
This is an aspect we don't just consider for Gaming PCs, but is pretty important for this phone as well since it's a mini gaming pc lol. The RAM basically indirectly influence how fast and smooth gameplay will be on the device.
The ASUS ROG 6 Pro 5G rocks an 18GB RAM with an Adreno 730 GPU which smoothes out gameplay and gives you the Pro gaming experience you paid for.
---
Other Cool Stuff
I'm not going to talk about the camera in detail because this review is not focused on camera aspect of the phone, but the phone still comes with a great 50MP triple camera for the back, and a 5MP for the front.
The phone also has cool accessories like a cooling fan/controller hybrid available for purchase, which will help take your gaming up a notch by preventing overheating and hence slowing down, and giving you more game buttons.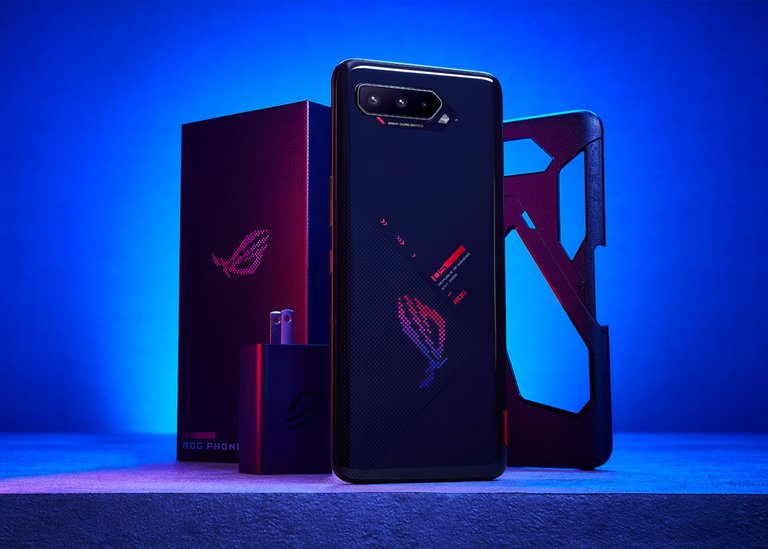 Image from androidguys
Gaming is boring without good sound to liven all the action. Sound is also pretty sick on this device as it has two front facing stereo speakers that adds more vibe to the gaming experience.
I think the 5G attached to the name hints that the phone is 5G equipped and will give very smooth gameplay and downloads close to 5G antennas if any in your area.
Oh and did I also mention that it comes with a 512GB internal memory, but unfortunately is not expandable since it doesn't have any memory card slots. But hey, this is manageable right? I mean we're already looking at something like this with Apple. Even though, you could argue Apple has Icloud storage as plan B. I would say that you could also always download some cloud app or something to manage the space. That is if you manage to use up all the 512GB, which is highly unlikely for the average person. Then again, what is the average person doing with a gaming phone? Lol.
---
Is The ASUS ROG 6 Pro 5G Worth The $2,000 Purchase?
Well, it'll be good to acknowledge that this is a review of a device neither you nor I have used, so my judgement (and yours) on whether or not you should purchase this device will be entirely based on what you read here, which are my findings on the device. You'll basically have to trust that the specs of the device are what they say it is, and that it works as excellent as it should.
Having said this, taking a look at the features of the device-battery life, display, heating and ventilation control, RAM and ROM, I THINK this device would be a great device and is worth the purchase if you have the extra cash and you want the best mobile gaming experience.
Even though it's selling for $2,000 on ebay, it's currently selling for GHC13,650 in Ghana which is no where close to the actual price according to the exchange rate. It's price according to the current exchange rate should be GHC29,000 (2,000x14.5). Anyways, exchange rate or not, you bet your ass I can't afford. But maybe you can, so go get it now.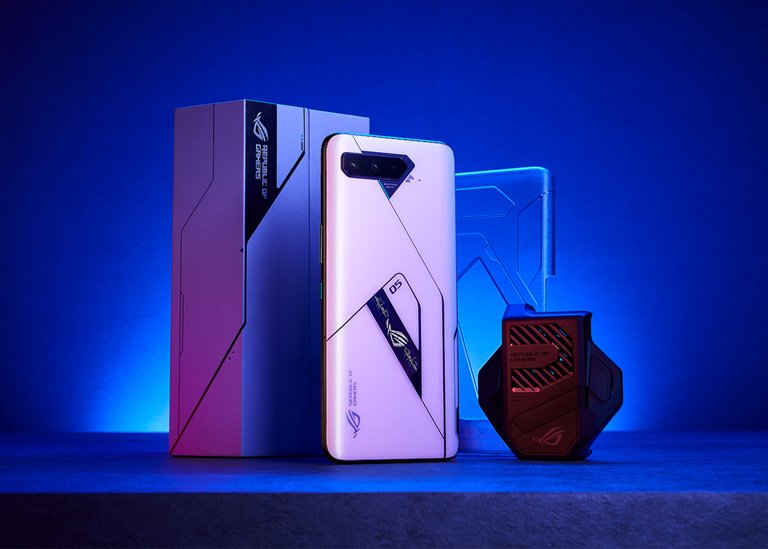 Image from androidguys
---
PS: I did my research for this post here and if you want more info and details of this phone, you can check it out.
---