What I have here is Gigabyte M.2 2280 NVME SSD. it's a storage your computer.
it uses up to 4 lanes of PCI-E and max read of 1700MB/s and max write of 1100MB/s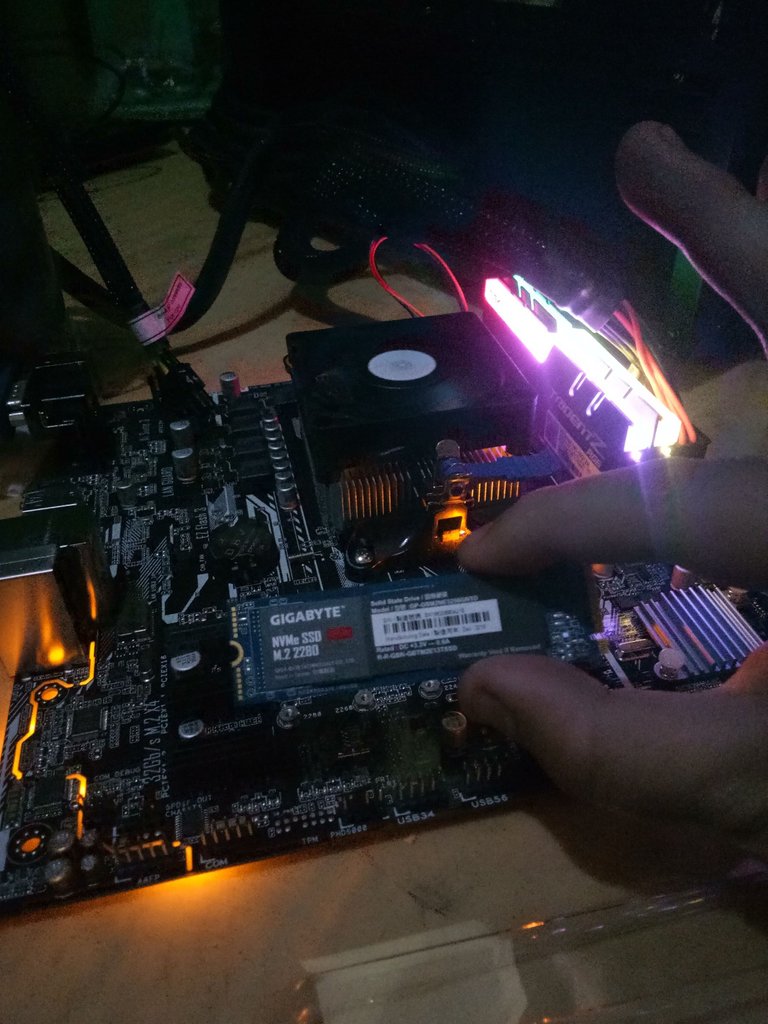 Is it great? sure it's great.
Be sure to remember low end CPU such as a 200GE Do not support NVME/PCI-E M2, so make sure to check.
---
Is a Solid State Drive a significant upgrade from a Magnetic Disk Drive? Yes it is.
The first difference is how they differ in accessing the data.
A Magnetic Disk Drive access data through two moving parts, an actuator and a spindle.
While a Solid State drive will access the data on the flash memory through a controller.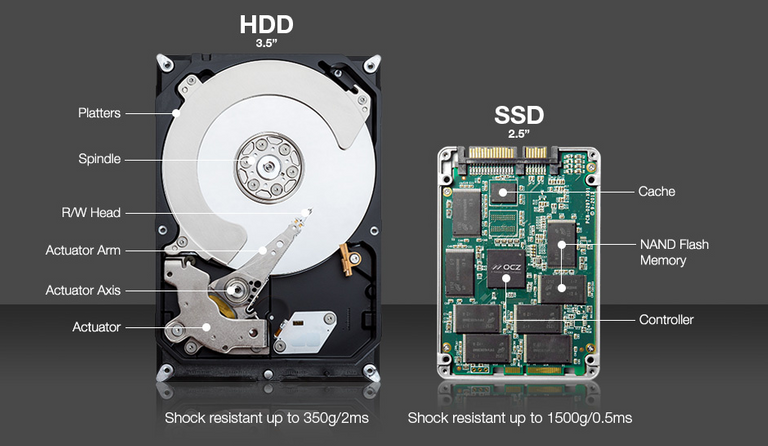 The most signficant difference is the Access Time.
it will only take 1 milisecond for the Solid State Drive to access data consecutively while the Magnetic Disk would require atleast 150 milisecond to do the same thing. because you know, the needle and a spinning plate.
and this gets worse for the magnetic disk when the sector size is specified lower than the recommended.
---
Then There's the bandwidth.
There are three well known types of protocols a storage connects to the motherboard.
IDE, with speeds of 133.3MB/s (Oldest, already Depreciated.)

SATA 3.0 / M.2 SATA 3.0, with speeds of up to 600 MB/s

and M.2 PCI-E 3.0, with speeds of up to 985 MB/s per lane.

M.2 is a form factor like 2.5 and 3.5 drives are form factors.
note that these speeds are the theoretical limits of the protocol and the performance of the device will be alot slower than this. example below:
a 3.5 Western Digital Black Magnetic Disk Drive SATA 3.0 is specified at a transfer rate of 150 MB/s.

a 2.5 Kingston A400 SSD SATA is specified at 500MB/s read, 320MB/s write.

a M.2 2280 Gigabyte NVME SSD. is specified at max read of 1700MB/s and max write of 1100MB/s
and there is even a difference in quality parts.
while a 2.5 Kingston A400 SSD SATA is specified at 500MB/s read and 320MB/s write.
a 2.5 Samsung 860 EVO SSD SATA is specified at 550MB/s read and 520MB/s write.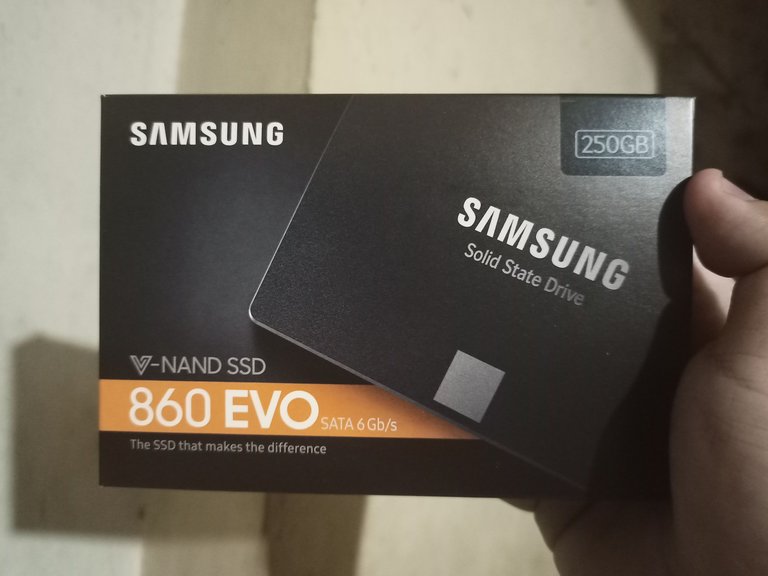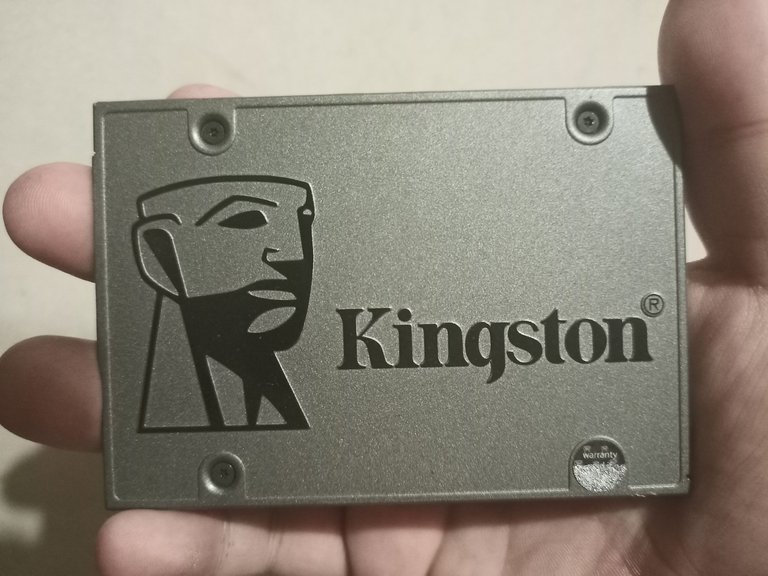 In terms of longevity. a Magnetic Disk Drive can suffer damage from old age due to the two main mechanical parts, the spindle and actuator. While an SSD can also suffer via a faulty Controller.
the Solid State Drive takes less power to run and emits less heat.
Both can suffer Data Rot.
I just want to remind people to never cheap out on SSDs as quality do matter. or you will end up with an expensive coaster.
---
Now there are people, and this was a time where SSDs where quite new. "You should put your OS on the SSD and Games on the HDD." and this was mostly correct. but times are changing.
Before, there was a time were there were tips at the loading screen, and it took a while to load. this is because games and apps preload Data to the ram from the HDD.
Now, the loading screen is quite fast or sometimes don't even have loading screen. this is because games and apps load Data to the ram in realtime and when On-Demand.
Borderlands gives a good example of an On-Demand loading: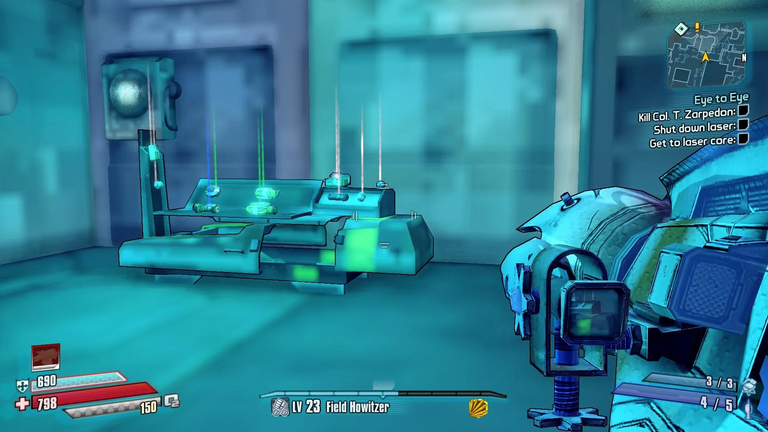 the gun is fully textured, the map isn't. it's playable and you just have to wait for it to load.
Tekken 7 is an example of a Pre-Load game. it takes a long while in an HDD.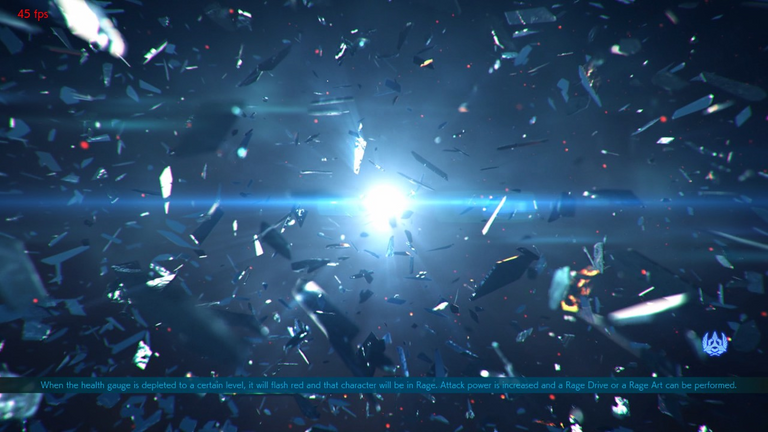 So now. It's best if you put games that have "on-demand' loading be stored in a SSD.
---
And then there's this thing... this is advance stuff now.
when it comes to SSDs, SATA or PCIE?
remember when I said this Gigabyte M.2 2280 NVME SSD uses 4 PCI-E Lanes?
There's this dilemma if you want to use an NVME/PCI-E M.2 or SATA M.2.
A cpu can only support a limited number of PCI-E Lanes. and the image below are the PCI-E Slots. Yes 16x slot is where you put your dedicated videocard.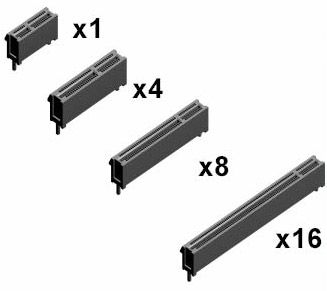 In case you are wondering PCI-E 1x videocards exist.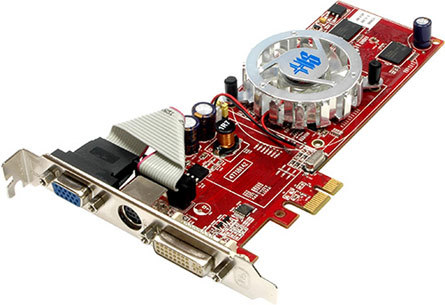 ---
Now, if you have been reading, a PCI-E Gen 3.0 supports 985 MB/s per lane.
So I will give you an example.
The intel 9100F supports a maximum of 16 lanes.


Now let's say you only have a videocard. no SSD NVME and no other PCI-E cards. then the whole 16x Lane bandwidth is dedicated to the videocard.
BUT. if you have the Gigabyte M.2 2280 NVME SSD which uses 4 lanes and a Videocard.
The Videocard will only have the dedicated bandwidth of 8 lanes and the NVME SSD will take another 4 lanes. leaving you an extra unused 4 lanes.
note that 12x PCI-E doesn't exist. always multiples of 2. 1,2,4,8,16,32...etc.
Don't worry because it's hard for even the mightiest Videocards to max out an 8 lanes of PCI-E ...in normal usage.
Like Remember when SLI and Crossfire was a thing? two Videocards?. a 16x lane will be split into 2x8 Lanes. 8 lanes for each Videocard on the PCI-E Slot.
So this is something to keep in mind. ...depending on the task your going to do.
Note that server cpus have more PCI-E Lanes compared to normal cpu.


That's about it I guess.
I got some of images off google images But I think they will forgive me, this is for information afterall. (hdd/ssd parts, borderlands screenshot, pci-e slots, and pci-e 1x video card.)
Cheers.! I hope it helps this helps you if your finding yourself buying a new data storage.😄