Greetings technology lovers, today I share with you some things that I buy for the office, with the purpose of improving the appearance, giving a better order and facilitating the work, all for just a small investment. As it turns out that a few months ago the office PC was replaced by a newer and more compact model, a Lenovo ThinkCentre M720 Tiny with an 8th generation Intel I5 processor, with 8 ram and 512GB of hard disk, which was quite favorable for me, because sometimes I use the PC in another location to give presentations, and its compact size helps a lot with this task.
Saludos amantes de la tecnología, hoy comparto con ustedes algunas cosas que compre para la oficina, con el propósito de mejorar el aspecto, dar un mejor orden y facilitar el trabajo, todo por solo una pequeña inversión. Pues resulta que hace algunos meses la PC de la oficina fue reemplazada por un modelo más nuevo y compacto, una Lenovo ThinkCentre M720 Tiny con procesador Intel I5 de octava generación, con 8 de ram y 512GB de disco duro, lo que me resulto bastante favorable porque en ocasiones utilizo la PC en otra ubicación para dar presentaciones, y su tamaño compacto ayuda mucho con esta tarea.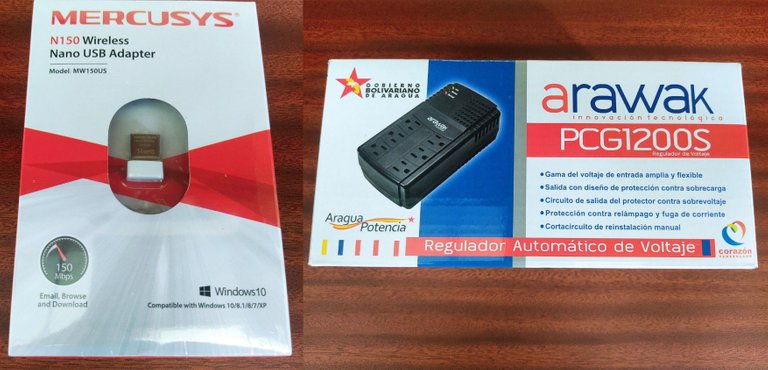 However, having to move it to other spaces with all the comforts, was not entirely possible, because it is still a desktop PC, that is, it requires additional devices to expand its connectivity, that is why it still needs a voltage regulator as protection, and a WiFi antenna so that when moving it it is not necessary to use the cable connection, therefore, request a quote and buy a small Mercusys USB Wifi antenna model N150, a generic voltage regulator, nothing peculiar, but I decided to buy it to test, because it is manufactured very close to my city.
Sin embargo, el tener que movilizarla a otros espacios con todas las comodidades, no era del todo posible, porque no deja de ser una PC de escritorio, es decir, requiere de dispositivos adicionales para ampliar su conectividad, es por eso que aun necesita un regulador de voltaje como protección, y una antena WiFi para que al trasladarla no sea necesario utilizar la conexión por cable, por lo tanto, solicite presupuesto y compre una pequeña antena Wifi USB Mercusys modelo N150, un regulador de voltaje genérico, nada peculiar, pero decidí comprarlo para probar, porque es fabricado muy cerca de mi ciudad.
| | |
| --- | --- |
| | |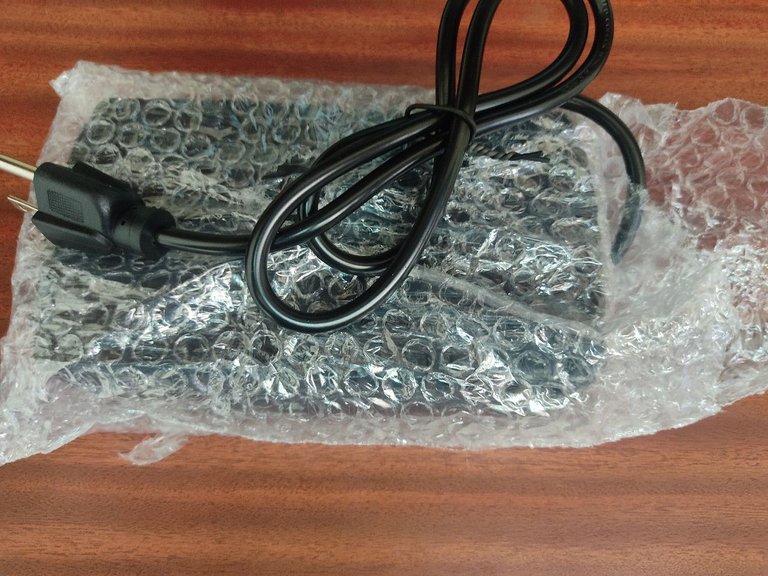 About the regulator there is little that can be said regarding technical details, because its characteristics are quite common, I mean that the same characteristics are present in most of the brands on the market, it has a voltage range of between 75 at 150 volts, 50/60 Hz frequency range, over voltage protection in a power range of 320 Joules, LED indicators for overload / normal / AVR status, has acoustic overload indicator <45 dBA, must operate In temperatures below 40 degrees Celsius, support for maximum current of 10 amps in order to protect against short circuits and must work in an environment with a relative humidity of 10% - 90% non-condensing.
Del regulador es poco lo que se puede decir con respecto a los detalles técnicos, porque sus características son bastante comunes, me refiero a que las mismas características están presentes en la mayoría de las marcas del mercado, cuenta con un rango de voltaje de entre 75 a 150 voltios, rango de frecuencia de 50/60 Hz, protección contra sobre voltaje en un rango de energía de 320 Joules, indicadores LED para los estatus de sobrecarga / normal / AVR, posee indicador acústico de sobrecarga de < 45 dBA, debe operar en temperaturas menores a los 40 grados Celsius, soporte para corriente máxima de 10 amperios con el fin de proteger contra cortocircuitos y debe trabajar en un ambiente con una humedad relativa de 10% - 90% no condensada.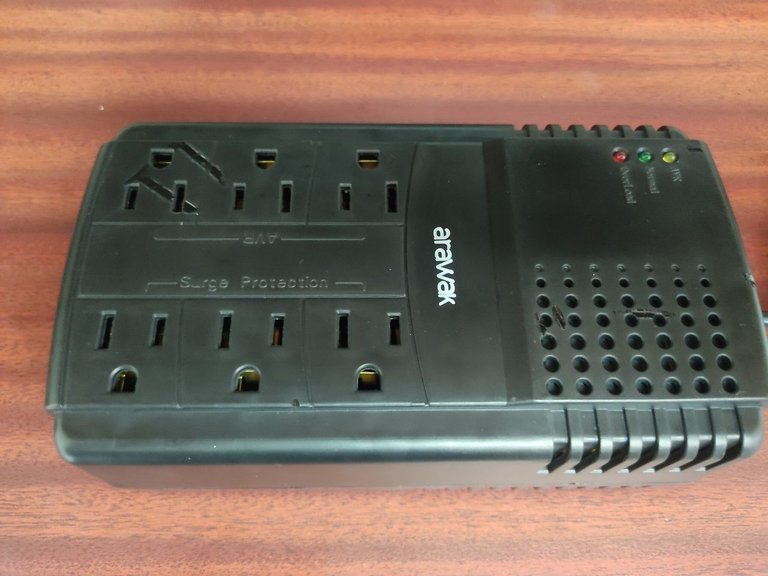 But beyond the technical characteristics that it has, and it is important to take into account to know the protection factor that it provides, one of the main reasons for the purchase is the help it will offer to the order of the office, to connect all the cables of power supply for devices such as the PC, the monitor and the printer, because the UPS that we originally had had to be used for the protection of the internet connection equipment, such as the switch and Meraki.
Pero más allá de las características técnicas que posee, y son importantes tomar en cuenta para conocer el factor de protección que aporta, una de las principales razones de la compra es la ayudar que ofrecerá al orden de la oficina, para conectar todos los cables de alimentación eléctrica de los dispositivos como la PC, el monitor y la impresora, porque el UPS que tenemos originalmente tuvo que utilizarse para la protección de los equipos de conexión a internet, como el switch y Meraki.
| | |
| --- | --- |
| | |
Something that caught my attention is that it is done in my country, one of the few things that is still done here, as a result of the crisis, many manufacturing and assembly companies left and few survive, and as far as I can read on the box, it is manufactured by a company that belongs to the state, so I hope it turns out good, and lasts a long time, because so far I have fulfilled the task of organizing the connections, but like many of the government companies, they do not have good quality controls, in fact it has some details on the external plastic part, but nothing that affects its operability.
Algo que me llamo mucho la atención es que es hecho en mi país, una de las pocas cosas que aún se hace acá, producto de la crisis muchas empresas manufactureras y de ensamblaje se fueron y son pocas las que sobreviven, y por lo que puedo leer en la caja, es fabricado por una empresa que le pertenece al estado, así que espero que resulte bueno, y dure un buen tiempo, porque hasta ahora cumplido con el cometido de organizar las conexiones, pero como muchas de las empresas del gobierno, no tienen buenos controles de calidad, de hecho tiene algunos detalles en la parte plastica externa, pero nada que afecte su operatividad.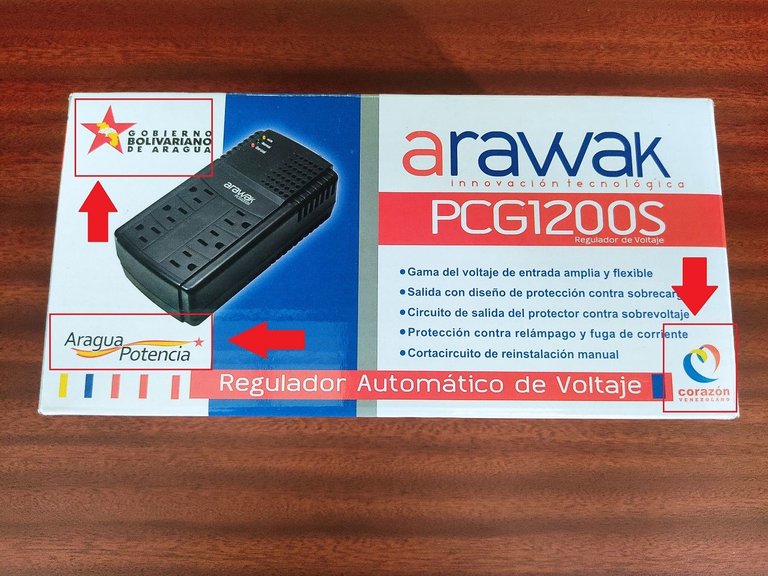 As for the small USB Wifi antenna, it has a short range, it works with speeds of up to 150 MBPS and in the 2.4 GHz frequency band, with USB 2.0 connectivity, that is, it is the simplest, but thanks to the fact that we have Installed an Access point in the building, no additional features are required to fulfill simple connectivity functions.
En cuanto a la pequeña antena Wifi USB, es de poco alcance, trabaja con velocidades de hasta 150 MBPS y en la banda de frecuencia 2.4 GHz, con una conectividad USB 2.0, es decir, es de lo mas sencilla, pero gracias a que tenemos instalado un Access point en el edificio, no se requiere de mayores características para cumplir con funciones sencillas de conectividad.
But what if it is different is its installation, because as you can see, these devices still carry the driver on a small disk. Every time I see a disk in a device with the controller, I keep thinking that even in the world there must be many old PCs, and that it must be a significant amount for even many peripheral manufacturers to continue including this installation option, because it is enough to access the manufacturer's website and download the driver, as in my case, even more so because the PC does not have a disk reader.
Pero lo que si resulta diferente es su instalación, porque como podrán notar, estos dispositivos aun traen consigo el controlador en un pequeño disco. Cada vez que veo un disco en un dispositivo con el controlador, no puedo dejar de pensar, que aun en el mundo deben existir muchas PCs viejas, y que debe ser una cantidad importante para que aun muchos fabricantes de periféricos sigan incluyendo esta opción de instalación, porque basta con acceder al sitio web del fabricante y descargar el controlador, como en mi caso, mas aun porque la PC no cuenta con lector de discos.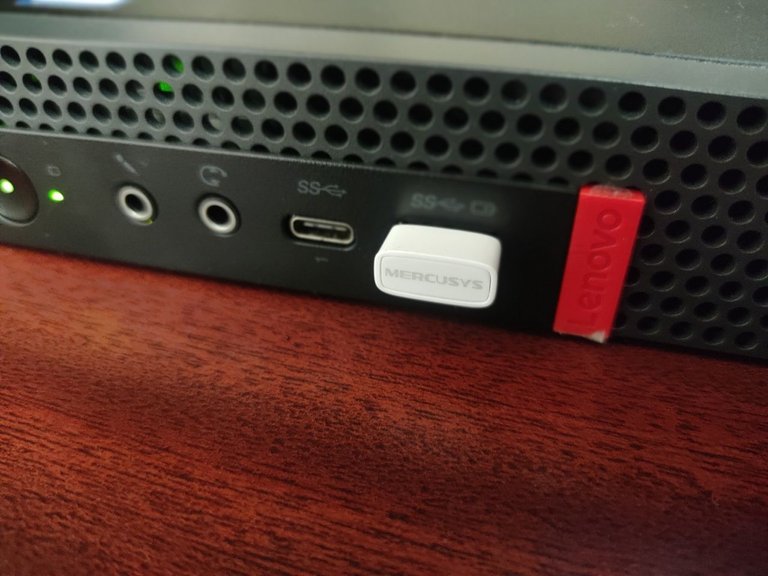 In conclusion, any acquisition that provides comfort so that our work can be done more efficiently is a good investment, because it makes us more productive, reduces the time necessary for the development of activities, and reduces the risk of accidents and labor setbacks, in addition to providing the satisfaction of having an organized and orderly site.
En conclusión, toda adquisición que brinde confort para que nuestro trabajo podamos hacerlo de manera mas eficaz, es una buena inversión, porque nos hace mas productivos, reduce los tiempos necesarios para el desarrollo de las actividades, y disminuye el riesgo de accidentes y contratiempos laborales, además de brindar la satisfacción que da tener un sitio organizado y en orden.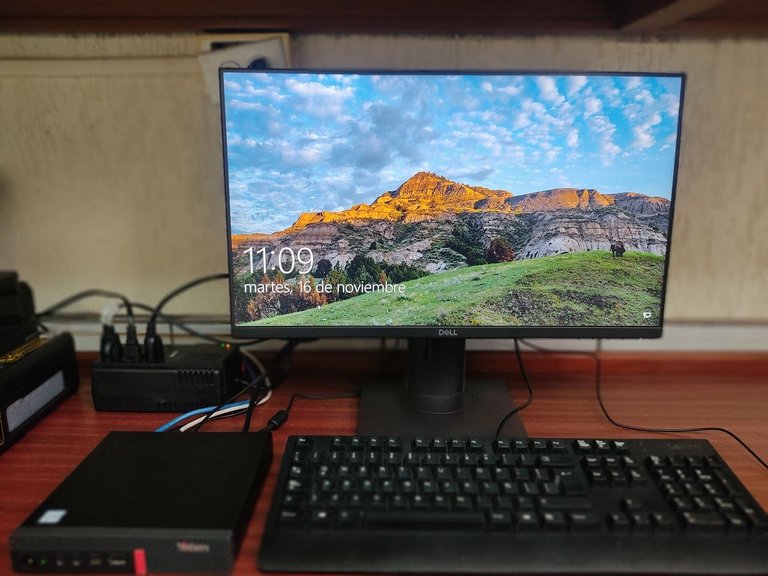 ---
Images are of my property taken with my phone
Xiaomi Redmi note 9s