What's up geeks, after having to buy many USB cables due to the bad use at home, I got tired of buying a cable again, as you can see in the picture I already have a collection, and those are just a few, so I asked myself the question if I would be able to repair any of the damaged cables and thus save me the purchase of a new one, if the process would not be too exhaustive and worth the effort, so I got down to work with this test.
¿Vale la pena reparar un cable USB?

Que tal geeks, luego de tener que adquirir muchos cables USB debido a el mal uso que en casa le dan, me canse de comprar nuevamente un cable, como ven en la imagen ya tengo una colección, y esos solo son algunos, así que me hice la pregunta si sería capaz de reparar alguno de los cables dañados y así poder ahorrarme la compra de uno nuevo, si el proceso no sería demasiado exhaustivo y que valga el esfuerzo, así que me puse manos a la obra con esta prueba.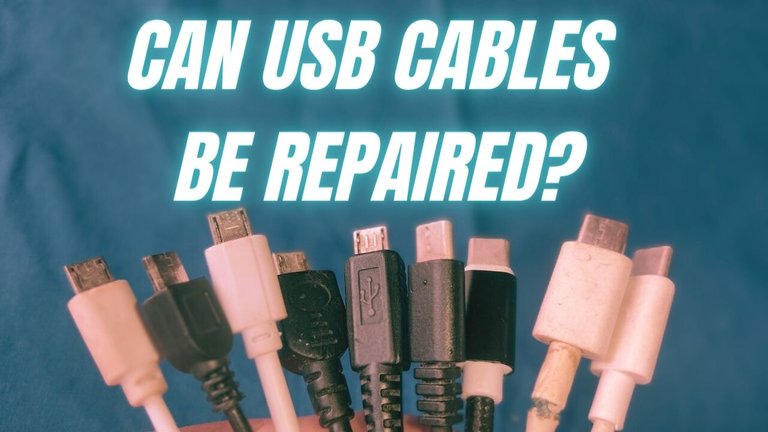 ---
---
The ideal is to be able to buy a USB type C terminal to be able to solder it, in sites like Amazon or Aliexpress 10 pieces are sold for less than 10 dollars and have their cover and protector, they can withstand powers up to 100 W and voltages of 20V which is ideal for any model of phone, you can also buy the cover. If you can find this terminal for sale of course it is feasible to repair it and worth the effort, but in my case I wasn't able to find it in my city, and bringing it from another city increases the cost.
Lo ideal es poder comprar un terminal USB del tipo C para poder soldarlo, en sitios como Amazon o Aliexpress se venden 10 piezas por menos de 10 dólares y cuentan con su cobertor y protector, pueden soportar potencias de hasta 100 W y tensiones de 20V lo cual resulta ideal para cualquier modelo de telefono, tambien puedes comprar el cobertor. Si puedes encontrar a la venta este terminal por supuesto que es factible repararlo y vale la pena el esfuerzo, pero en mi caso no fue capaz de encontrarlo en mi ciudad, y traerlo desde otra ciudad aumenta el costo.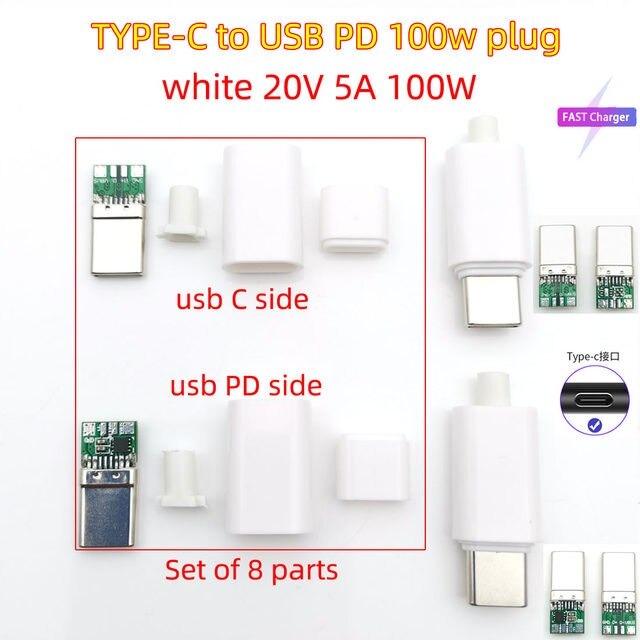 Opcion disponible en Aliexpress.com
Normally these cables are damaged at the ends because we use our devices connected to chargers or power supplies, at home it happens a lot with my children who use powerbanks to continue using their tablets or phones, and in most cases I observe and call them attention to see the cable bent at the end of the device, the worst thing is that when they finish with a cable go for the other, ending up with a cemetery of wires. That's why I decided to repair it, but this time I had to uncover the terminal to make sure it was right because I don't know at what point it is broken.
Normalmente estos cable se dañan en los extremos debido a que utilizamos nuestros dispositivos conectados a los cargadores o fuentes de alimentación, en casa ocurre mucho con mis hijos que utilizan los powerbanks para continuar usando sus tables o teléfonos, y en la mayoría de los casos observo y les llamo la atension al ver el cable doblado en el extremo del dispositivo, lo peor es que cuando acaban con un cable van por el otro, terminando así con un cementerio de cables. Por eso decidí repararlo, pero esta vez tenía que descubrir el terminal para asegurarme que quedara bien porque no se en que punto esta partido.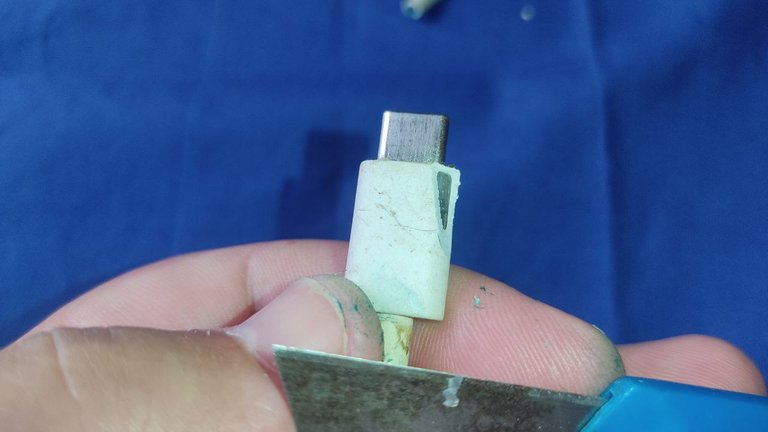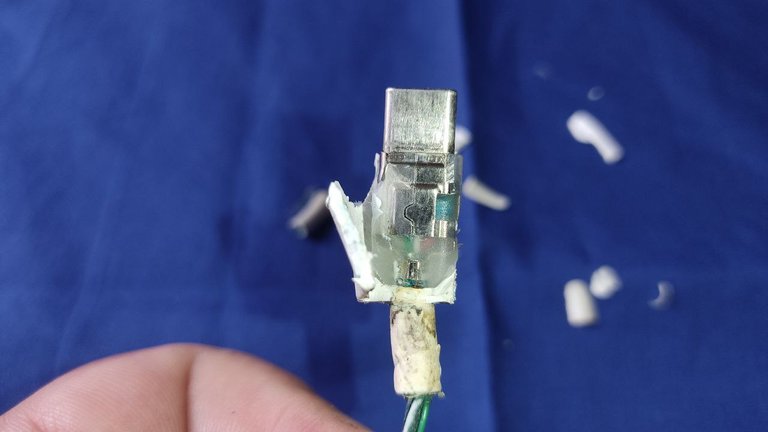 It is a frankly tiresome process, it requires a lot of patience to reach the ends of the wire that are soldered to the terminal, especially because not only has the plastic cover, also have silicone insulation as another measure of protection and remove it must be with heat gun because with a cutter or any other tool takes forever.
Es un proceso francamente molesto, se requiere de mucha paciencia para poder alcanzar los extremos del cable que van soldados al terminal, en especial porque no solo tiene el cobertor plastico, tambien tienen aislante de silicona como otra medida de protección y retirarlo debe ser com pistola de calor porque con un cuter o cualquier otra herramienta toma una eternidad.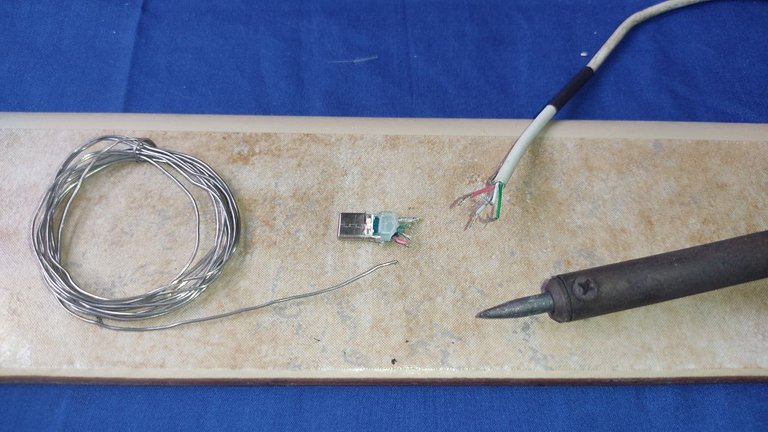 The soldering is also a little complex, they are quite small points and preferably it is good to do it with the help of solder paste so that the tin melts faster and adheres to the contacts, also being small points there is a risk that the solder runs to the other contact and short circuit.
La soldaduras también es un poco compleja, son puntos bastante pequeños y preferiblemente es bueno hacerlo con la ayuda de pasta para soldar para que el estaño se derrita mas rápido y se adhiera a los contactos, además al ser puntos pequeños se corre el riesgo de que la soldadura se corra hasta el otro contacto y haga corto.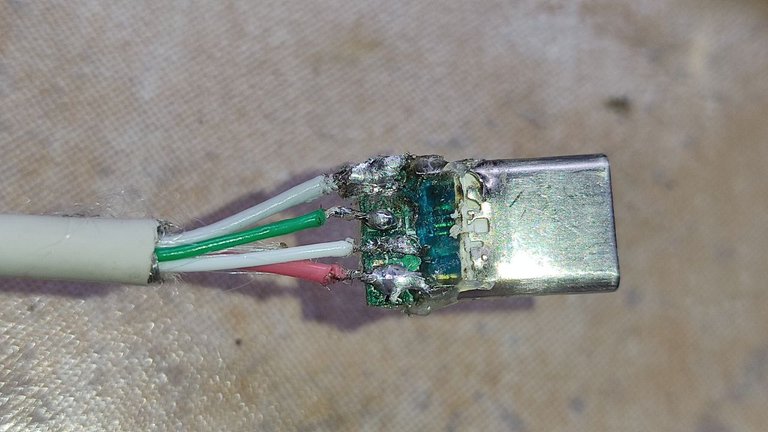 I suffered a lot to solder the terminal, I'm ashamed to upload this picture, but the idea is to show the reality of how complicated the work is when you don't have the tools. It was difficult because my digital microscope didn't want to work with my phone, it didn't emit the image, and at my age it is impossible to do it with the naked eye, that's why the soldering points were so ugly, but in the end I managed not to make contact between them. Another detail is to know that the voltage supply is at the end terminals and the wires for sending and receiving data in the center.
Sufrí mucho para soldar el terminal, me da verguenza subir esta foto, pero la idea es mostrar la realidad de lo complicado del trabajo cuando no se tiene las herramientas. Me costó porque mi microscopio digital no quería funcionar con mi teléfono, no emitía la imagen, y ya a mi edad hacerlo a simple vista es imposible, por esa razón quedaron tan feos los puntos de soldadura, pero al final logré que no hicieran contacto entre ellos. Otro detalles es conocer que la alimentación de voltaje es en los terminales de los extremos y los cables para envio y recepcion de datos en el centro.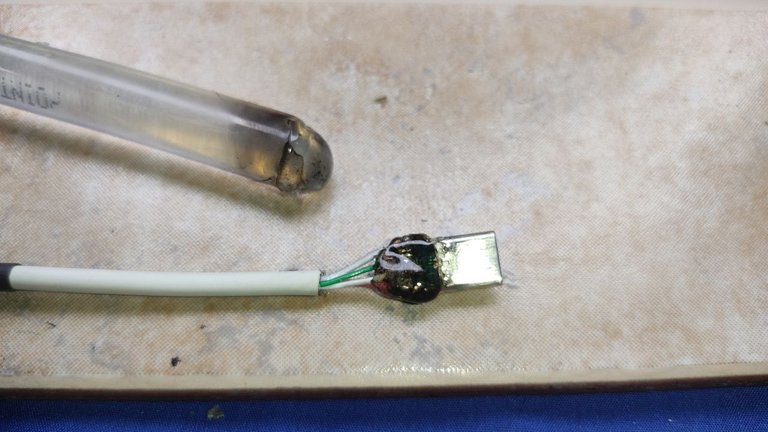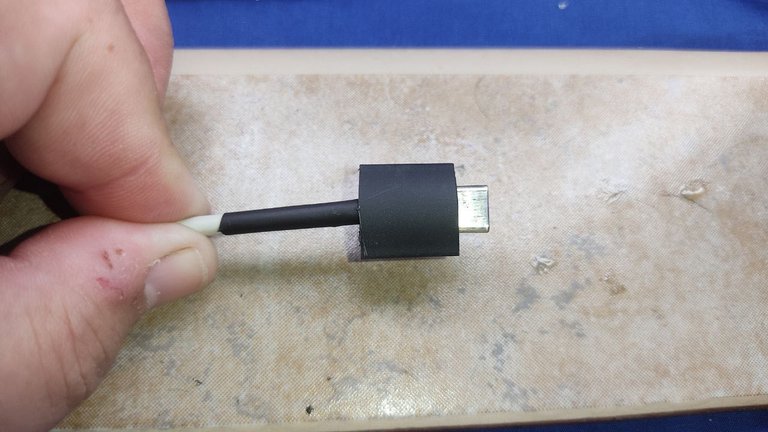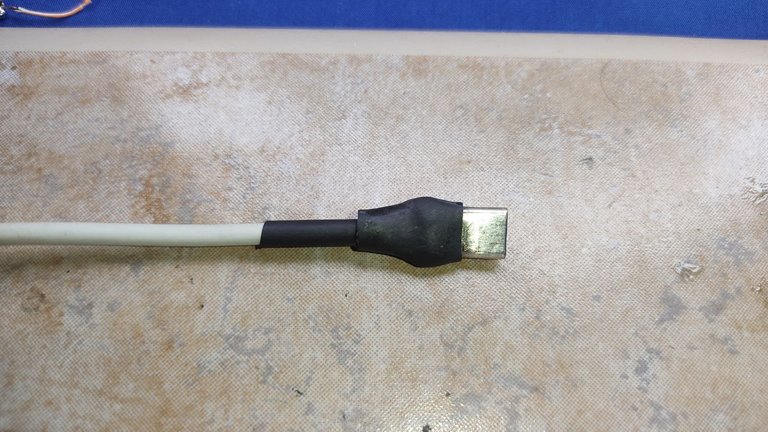 Once verified the welding, I also proceeded to place some silicone to insulate and fix the wires to avoid the risk of detachment, I also placed heat shrink to be isolated when in contact with the fingers, at first glance it is not the most aesthetic, but functional.
Una vez verificada la soldadura, procedi a colocar también un poco de silicona para aislar y fijar los cables para no correr el riesgo que se desprendan, tambien le coloque termo encogible para que quedaran aislados al tener contacto con los dedos, a simple vista no es lo mas estetico, pero funcional.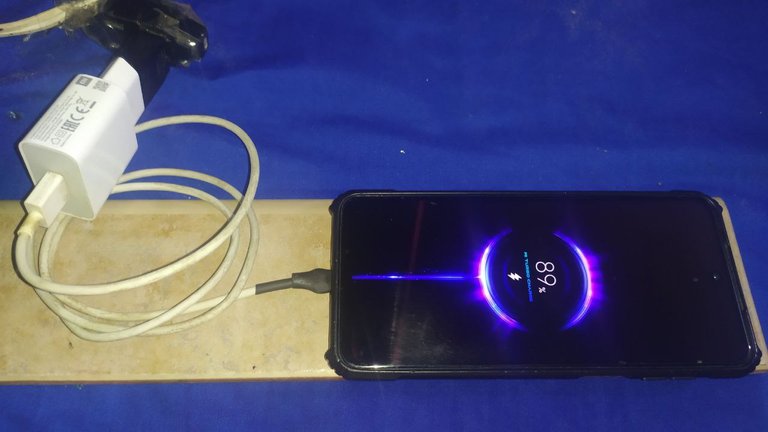 It was operative but it isn't a process that I would repeat if I don't have the terminal for replacement, to do it with the same terminal removing the cover is too much work, of course this is for those who like or dare to work with electronics, who don't, obviously it will always be better to buy a new cable.
Quedó operativo pero no es un proceso que repetiría si no cuento con el terminal para reemplazo, hacerlo con el mismo terminal quitándole el cobertor es demasiado trabajo, claro que esto es para quienes les gusta o se atreven a trabajar la electronica, quien no, obviamente siempre será mejor comprar un cable nuevo.