Saludos Geeks acá les traigo una nueva entrega sobre tecnología, me parece que ya antes en la comunidad se ha hablado sobre estos audífonos, pero de igual forma quiero dar mi apreciación sobre los detalles y características técnicas que poseen, y como ha sido mi experiencia al utilizarlos ya desde un tiempo desde que los compre, porque creo necesario que para escribir una reseña objetiva hay que probarlos bien.
Greetings Geeks here I bring you a new delivery on technology, it seems to me that already before in the community has been talked about these headphones, but I still want to give my appreciation on the details and technical features they have, and how has been my experience using them for some time since I bought them, because I think it is necessary to write an objective review you have to try them well.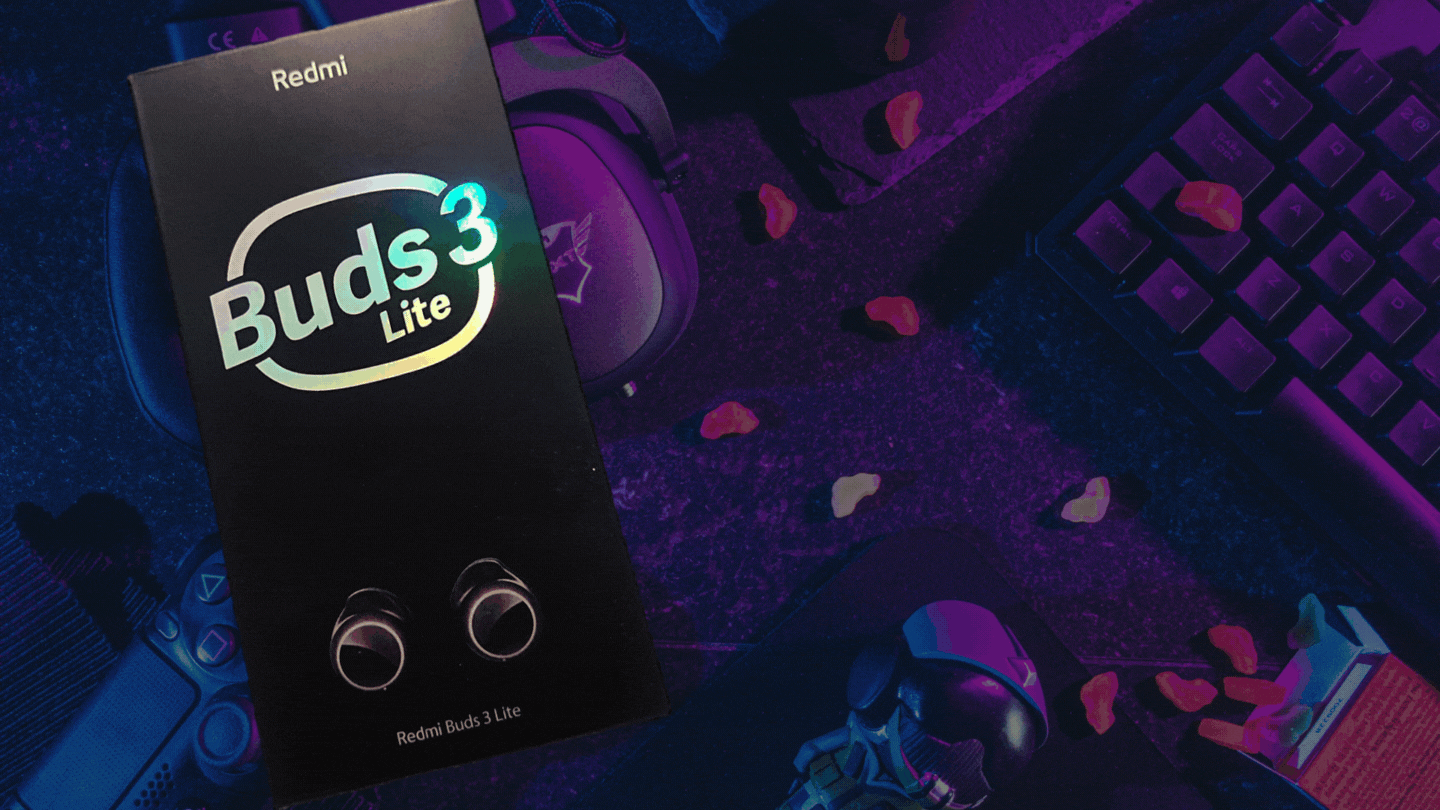 Los compre a principios del mes de Julio, llevaba tiempo pensando si volver a probar con audífonos de este tipo por varias razones, una de ellas es que al cabo de un tiempo usándolos me molestan mucho en el oído, incluso me causaban comenzó haciendo insoportable su uso por mas de 30 minutos, lo que me hacia inclinarme siempre a los modelos que se utilizan solo sujetos por la oreja, pero estos modelos la mayoría ofrece una respuesta táctil para ejecutar canciones o responder llamadas, y solo pocos pueden ajustar esta opción, es decir, viene fijo y es algo que no me gusta.
Por eso había desistido de comprar audífonos de este modelo y estaba utilizando unos alámbricos de Xiaomi que me estaba resultado bastante bien con el teléfono, de hecho, siempre preferiré los audífonos alámbricos, sin embargo, las circunstancias cambiaron y se me hizo necesario tener unos bluetooth. Resulta que muchos de los equipos tuve que ubicarlos en una posición elevada para ganar mejor espacio y tener un mejor rango de visión, imposibilitando colocarles audífonos alámbricos a menos que utilicé una extensión de 2 metros.
Para jugar con la consola no tenia problemas, quien conoce estos equipos sabe que puede conectar audífonos alámbricos al control y aprovechar sus bondades bluetooth que ofrece una latencia mínima, que también es una de las razones por las que me abstuve de utilizar audífonos bluetooth para el gaming, la latencia de la señal entre el video y el audio puede ser significativa y puedes ver como se desfasan, haciendo la experiencia de juego desagradable.
I bought them at the beginning of July, I had been thinking for some time whether to try again with headphones of this type for several reasons, one of them is that after a while using them they bother me a lot in the ear, even caused me started making it unbearable to use for more than 30 minutes, which made me always lean towards the models that are used only subject by the ear, but these models most offer a tactile response to run songs or answer calls, and only few can adjust this option, ie, comes fixed and is something that I do not like.
That's why I had given up buying headphones of this model and was using a wired Xiaomi that was working quite well with the phone, in fact, I will always prefer wired headphones, however, circumstances changed and it became necessary to have a bluetooth. It turns out that many of the equipment I had to place them in an elevated position to gain better space and have a better range of vision, making it impossible to place wired headphones unless I used an extension of 2 meters.
To play with the console I had no problems, who knows these devices knows that you can connect wired headphones to the controller and take advantage of its bluetooth features that offers minimal latency, which is also one of the reasons why I refrained from using bluetooth headphones for gaming, the latency of the signal between video and audio can be significant and you can see how they are out of phase, making the gaming experience unpleasant.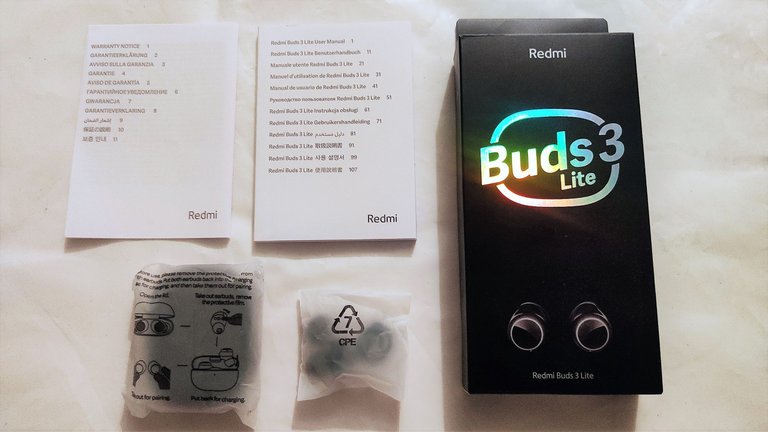 Se preguntarán entonces ¿si su experiencia es tan negativa, porque los compraste? Simple, por tener que estar distanciado del televisor, por ejemplo, en las noches quieres ver una serie sin molestar a los demás con el sonido, conectas tus audífonos y problema resuelto, pero ahora representaba un reto encontrar unos que por lo menos algunos de estos problemas pudieran evitarse. Fue así que inicie mi investigación y obviamente con el avance de la tecnología muchas de estas cosas ya no son un problema, pero los mas sofisticados sus precios son elevadísimos.
You may wonder then, if your experience is so negative, why did you buy them? Simple, because you have to be distanced from the TV, for example, at night you want to watch a series without disturbing others with the sound, connect your headphones and problem solved, but now it was a challenge to find ones that at least some of these problems could be avoided. So I started my research and obviously with the advance of technology many of these things are no longer a problem, but the most sophisticated ones are very expensive.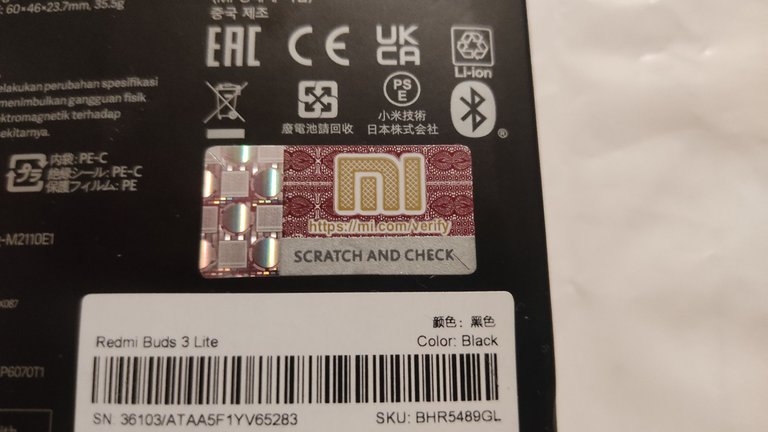 Fue así que termine buscando nuevamente entre la marca Xiaomi, ya son muchos los equipos que tengo en casa de esta marca, y francamente deseo probar con otras, no me considero un Xiaomi lover, pero es una de las pocas marcas que tiene una relación precio calidad respetable, y tampoco es que el mercado venezolano este lleno de opciones, porque recorrí varias tiendas de tecnología y era poco lo que se ofrecía, a parte de Samsung y Apple que son los más populares, costosos y de buena calidad, pero no los únicos.
So I ended up looking again between the Xiaomi brand, and there are many teams that I have at home of this brand, and frankly I want to try others, I do not consider myself a Xiaomi lover, but it is one of the few brands that has a respectable value for money, and it is not that the Venezuelan market is full of options, because I went through several technology stores and there was little on offer, apart from Samsung and Apple are the most popular, expensive and good quality, but not the only ones.
---
El peso es importante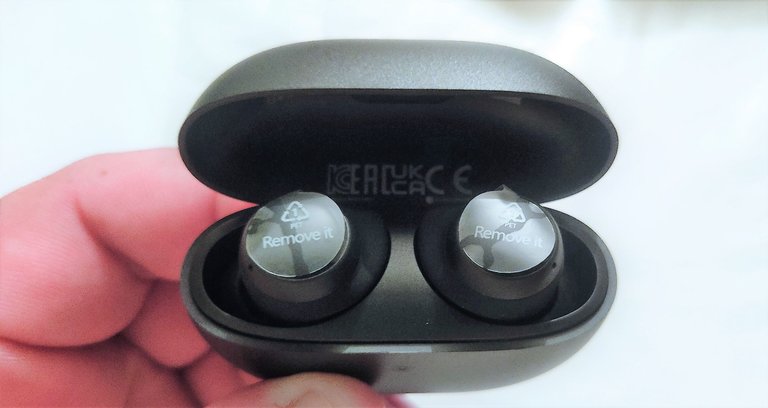 El peso en audífonos es importante, estos tienen un peso cada uno de 4.2 gramos, comparado con los Airpods por ejemplo que pesan 5.4 gramos parecería que no es relevante, pero tenga presente que, si menor es su peso, menos perceptible será, menos molesto y casi que parte de su oído. El tamaño también es crucial para que sea ergonómico, recordemos que nuestra fisionomía no es exacta ni asimétrica, por eso audífonos como los airpods que una de sus partes queda fuera de la oreja puede resultar molesto para algunos.
The weight in headphones is important, these have a weight of 4.2 grams each, compared to the Airpods for example that weigh 5.4 grams it would seem that it is not relevant, but keep in mind that, the lower the weight, the less noticeable it will be, less annoying and almost part of your ear. The size is also crucial to be ergonomic, remember that our physiognomy is not exact or asymmetrical, so headphones like the Airpods that one of its parts is outside the ear can be annoying for some.
---
El tamaño si importa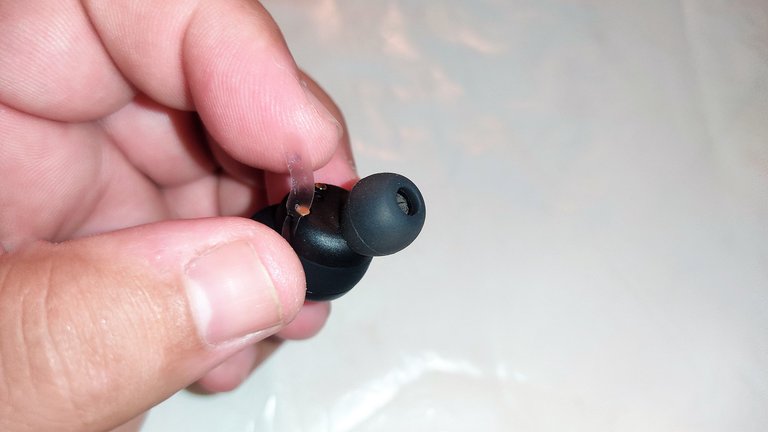 Parece que esta frase calza muy bien para describir cualquier cosa, pues en los audífonos inalámbricos también, normalmente escuchamos hablar sobre el driver de los audífonos, y muchos los compran sin saber a que se refieren. Es sencillo, se trata del extremo del audífono que usted introduce en su oído, y de acuerdo al diámetro se ajustara mejor según su fisionomía, en el caso de los Redmi Buds 3 lite tienen un drive de 6mm lo que es bastante bueno porque es posible ajustar el tamaño gracias a las 3 medidas de gomas que trae.
It seems that this phrase fits very well to describe anything, because in wireless headphones as well, we usually hear about the driver of the headphones, and many buy them without knowing what they mean. It is simple, it is the end of the hearing aid that you insert in your ear, and according to the diameter it will fit better according to your physiognomy, in the case of the Redmi Buds 3 lite they have a 6mm drive which is quite good because it is possible to adjust the size thanks to the 3 sizes of rubber bands that it brings.
---
La cancelación de ruido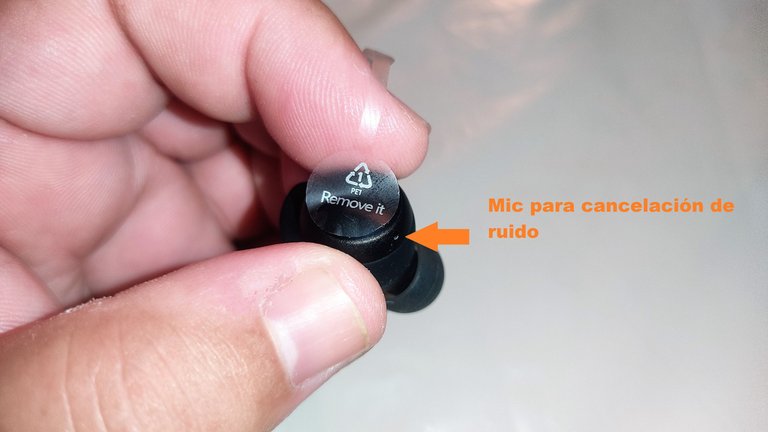 Todos hablan sobre esta maravillosa característica, que si un audífono no tiene esta opción ni si quiera debe ser considerado para comprarlo. Pero solo los mejores y mas costosos son lo que brindan la mejor cancelación de ruido, pero quizás se pregunten ¿de que se trata? Simple, el audífono cuenta con mas de un micrófono que toma los sonidos del exterior y de alguna manera los filtra. Los Redmi Buds 3 Lite solo cuentan con esta opción durante las llamadas telefónicas porque es cuando se activa el micrófono, sin embargo, gracias a su forma intraaural es posible no percibir muchos sonidos del exterior.
Everyone talks about this wonderful feature, that if a hearing aid does not have this option it should not even be considered for purchase. But only the best and most expensive ones are the ones that provide the best noise cancellation, but you may be wondering what it is all about? Simple, the headset has more than one microphone that takes sounds from outside and somehow filters them out. The Redmi Buds 3 Lite only have this option during phone calls because that is when the microphone is activated, however, thanks to its intra-aural shape it is possible not to perceive many sounds from outside.
---
La baja latencia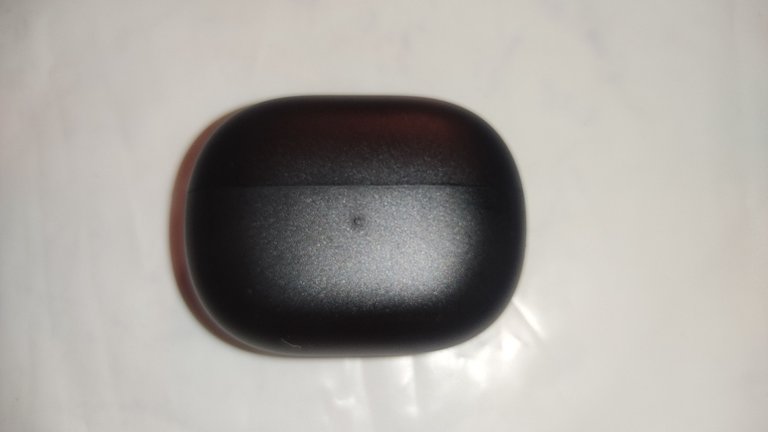 Esta era una de las características mas importantes para mi al momento de escoger unos audífonos, pero como les decía, las mejores opciones eran super costosas, y los muy económicos sufren de una latencia absurda. Este modelo de Xiaomi me sorprendió gratamente porque al conectarlos al Tv que es donde siempre tenia mas latencia, es casi imperceptible, tiene que estar super atento y abrir bien los ojos para notar que muy lejos esta, pero en verdad tienes que tener un oído muy entrenado para detectarla. Al ser su conectividad Bluetooth 5.2 y el equipo emisor cuente con este protocolo, obtendrás la menor latencia posible, y francamente estos me funcionaron muy bien.
This was one of the most important features for me when choosing headphones, but as I said, the best options were super expensive, and the very cheap ones suffer from an absurd latency. This Xiaomi model pleasantly surprised me because when connecting them to the TV, which is where I always had more latency, it is almost imperceptible, you have to be very attentive and open your eyes wide to notice that it is far away, but you really have to have a very trained ear to detect it. As its Bluetooth 5.2 connectivity and the transmitting equipment has this protocol, you will get the lowest latency possible, and frankly these worked very well for me.
---
Índice de protección IP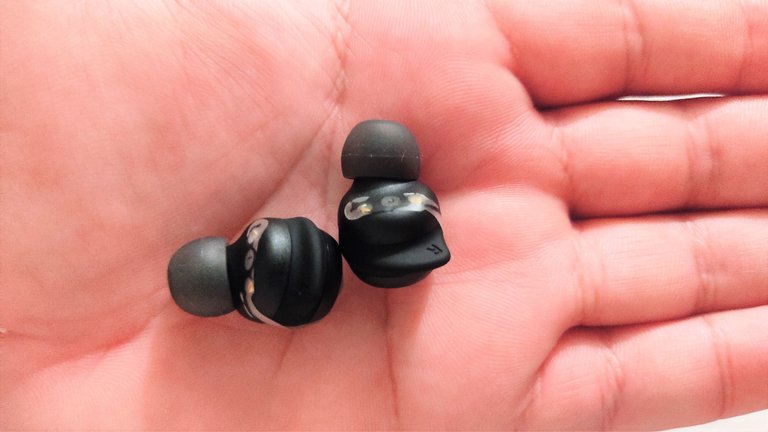 Por ultimo y no menos importante el índice de protección también es un aspecto que tenia que cuidar, soy una persona que suda mucho, y estos audífonos pueden ser muy delicados si no cuenta con protección contra la humedad, estos Buds cuentan con IP54 que nos indica que son capaces de soportar salpicaduras, pero no es posible sumergirlo en agua, así que no tiene problemas para ser usados por personas que escuchan música al hacer ejercicios, yo me los coloco al jugar pin pon y no han fallado por mi sudor, así que punto positivo por eso.
Last but not least the protection index is also an aspect that I had to take care, I am a person who sweats a lot, and these headphones can be very delicate if it does not have protection against moisture, these Buds have IP54 which tells us that they are able to withstand splashes, but it is not possible to submerge it in water, so it has no problems to be used by people who listen to music while exercising, I put them on when playing pin pon and have not failed by my sweat, so positive point for that.
---
Conclusión
Para mi entre los audífonos que he podido probar relación precio calidad son los Samsung Galaxy Buds Pro, tiene la mejor cancelación de ruido, el mejor sonido, la mayor duración de batería y diseño, pero su precio es de más de 200 dólares, sin embargo, existen los Xiaomi Redmi Buds 3 Pro que son muy bueno y se acercan bastante a los Samsung por la mitad de su costo, incluso también cuentan con carga inalámbrica, pero también esta esta opción de 40 dólares que a diferencia de su hermano mayor el Pro, funciona muy bien, con menos características pero se ajusta a tu bolsillo, al final todo se trata de tu presupuesto y la utilidad a lo que los quieras someter, y para mi una de las mejores cosas que posee es que las gomas son Hipoalergénicas asi que adios a las alergias.
For me among the headphones that I have been able to test value for money are the Samsung Galaxy Buds Pro, it has the best noise cancellation, the best sound, the longest battery life and design, but its price is more than 200 dollars, however, there are the Xiaomi Redmi Buds 3 Pro that are very good and are close enough to the Samsung for half the cost, even they also have wireless charging, but also this option of 40 dollars that unlike its big brother the Pro, works very well, with fewer features but fits your pocket, in the end it's all about your budget and the utility to what you want to submit, and for me one of the best things it has is that the rubbers are Hypoallergenic so goodbye to allergies.
---