Que tal geek, parece que las opciones para mejorar nuestra experiencia de sonido en las PC nunca es suficiente, quizás por ser amantes de la tecnología, si fuera posible compramos todo aquello que mejore nuestra experiencia. En mi caso estuve utilizando por mucho tiempo solo audífonos pero luego de largar jornadas de utilizarlos me dolían las orejas.
Multifunction USB 2.1 speaker for when I get tired of headphones on the PC

What's up geeks, it seems that the options to improve our sound experience on PCs is never enough, perhaps because we are technology lovers, if possible we buy everything that improves our experience. In my case I was using only headphones for a long time but after long days of using them my ears were hurting my ears.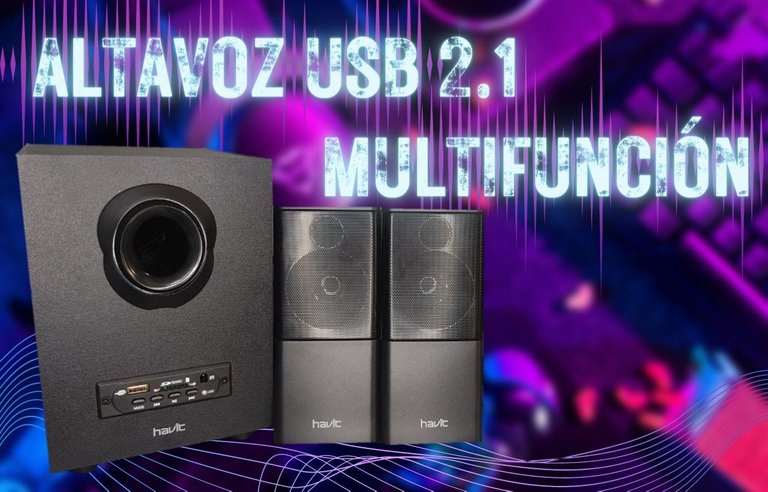 Es obvio que hay audífonos que ofrecen muchas más comodidad, con una calidad de sonido indiscutible, para ser franco se salen mucho del presupuesto, pero no es un imposible y llegarán en su momento, pero mientras tanto para tener más alternativas de sonido en la PC decidí invertir en una pequeñas cornetas para alternar con los audífonos.
El mercado de mi país se ha llenado de marcas importadas en su mayoria todas de china, bueno que no se fabrica en china, la realidad es que unas son mejores que otras en cuanto a calidad de fabricación, lo bueno de ese mercado es que ofrece variedad para todos los bolsillos, hubiera querido una Creative, como use en el pasado, pero por ahora era las económicas Havit.
It is obvious that there are headphones that offer much more comfort, with an indisputable sound quality, to be frank they are way out of budget, but it is not impossible and will come in time, but meanwhile to have more sound alternatives on the PC I decided to invest in a small earphones to alternate with headphones.
The market in my country has been filled with imported brands mostly all from China, well that is not manufactured in China, the reality is that some are better than others in terms of manufacturing quality, the good thing about this market is that it offers variety for all budgets, I would have wanted a Creative, as I used in the past, but for now it was the economic Havit.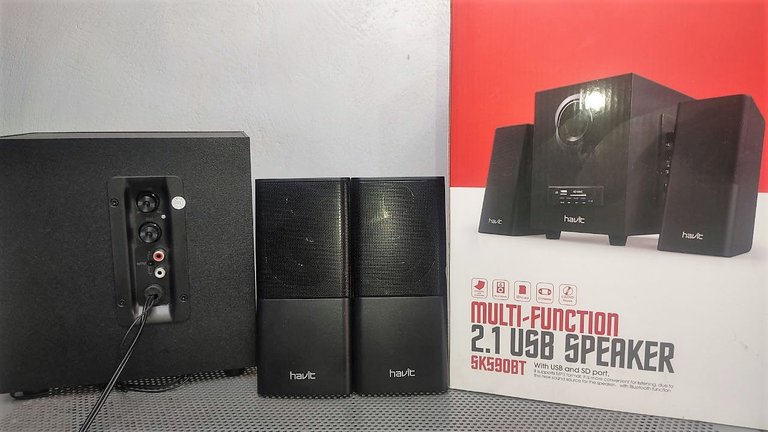 Solo costaron 35 dólares y estás son sus especificaciones técnicas:
• Potencia de salida 16 W RMS.
• Frecuencia: 220 V. Puerto USB, SD, Bluetooth, FM.
• Interruptor de encendido / apagado y control de volumen con alimentación de la toma de CA.
• Bluetooth
• Dimensión Subwoofer 23,9 × 19,9 × 18 cm
• Dimensión Satélite y 9,9 × 9,0 × 1, cm
They only cost $35 and these are their technical specifications:
Output power 16 W RMS.
Frequency: 220 V. USB port, SD, Bluetooth, FM.
On / off switch and volume control with AC outlet power.
Bluetooth
Dimension Subwoofer 23.9 × 19.9 × 18 cm
Dimension Satellite and 9.9 × 9.0 × 9.0 × 1, cm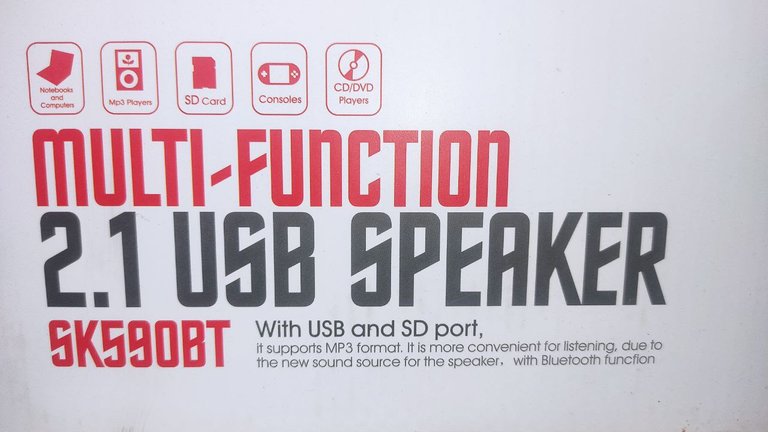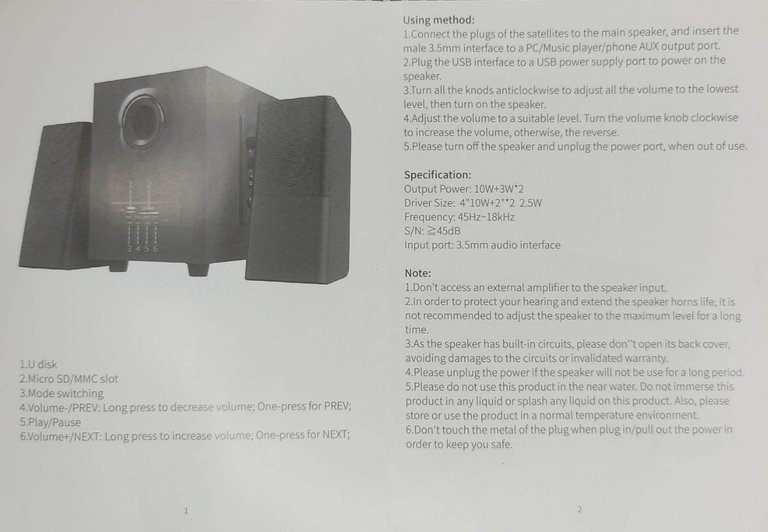 Lo que me gusta es que pueden ser alimentadas con 5 voltios, con un sencillo cargador de teléfono o incluso un power bank puedes energizar las, con la opción incluso de convertirlas en un artículo casi portátil si no fueras por sus cables y piezas separadas.
What I like is that they can be powered with 5 volts, with a simple phone charger or even a power bank you can power them, with the option of even turning them into an almost portable item if you weren't for their separate cables and parts.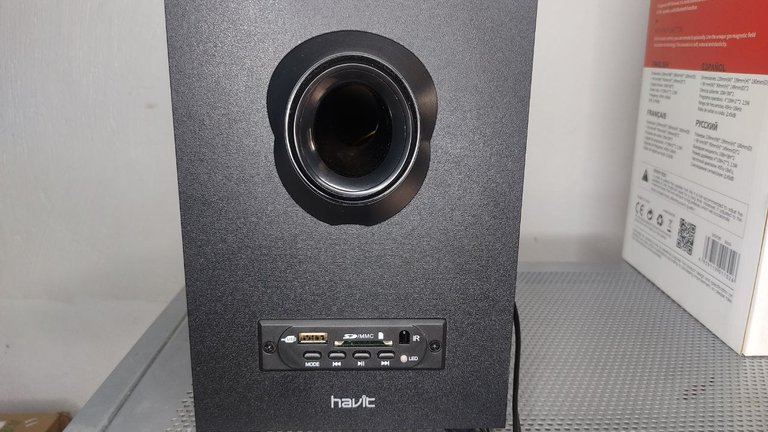 El sonido es bastante aceptable para una habitación, además que estar sentado frente a la computadora no requiere de un sonido estruendosos, a menos que deseamos instalar un sistema de sonido envolvente, cuya distribución sea 5.1 o superior. Está pequeño sistema de sonido ofrece 10 w RMS por el bajo y 3w RMS cada uno de los altavoces, lo que es más que suficiente para estar frente al PC.
The sound is quite acceptable for a room, and sitting in front of the computer does not require a thunderous sound, unless we want to install a surround sound system, whose distribution is 5.1 or higher. This small sound system offers 10 w RMS for the bass and 3w RMS each of the speakers, which is more than enough to be in front of the PC.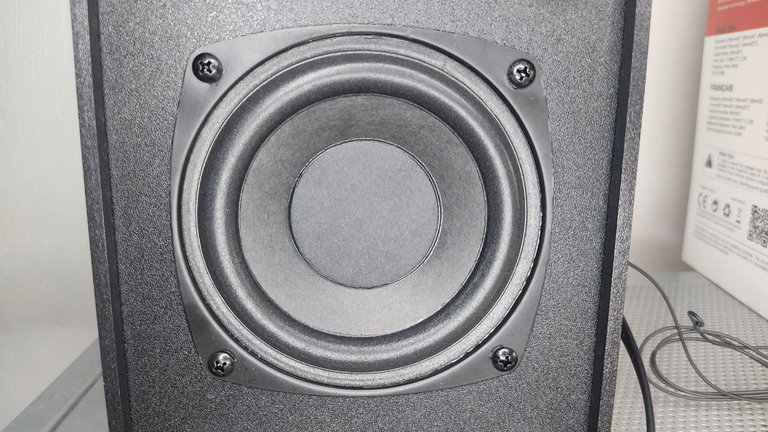 La calidad de sonido es bastante limpia, no es la mejor pero cumple con el cometido, además al tener un control de volumen aparte para el bajo le da aún plus que sabemos agradecer cuando lo que escuchamos es en exceso ruidoso.
The sound quality is quite clean, it is not the best but it fulfills the task, also having a separate volume control for the bass gives it a plus that we know how to appreciate when what we hear is too noisy.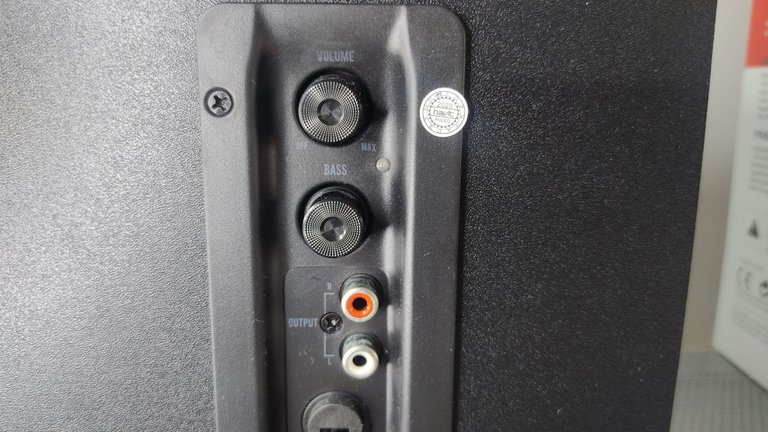 Cómo todo equipo chino ofrece varias opciones en una, tiene conexión Bluetooth, la auxiliar a través de el Jack de 3.5 mm, USB tipo A y tarjeta SD. También ofrece la opción de poder sintonizar emisoras de radio en el espectro de frecuencia modulada (FM) gracias a un pequeño cable que sirve de antena.
Like all Chinese equipment it offers several options in one, it has Bluetooth connection, auxiliary connection through the 3.5 mm jack, USB type A and SD card. It also offers the option of being able to tune radio stations in the frequency modulated spectrum (FM) thanks to a small cable that serves as an antenna.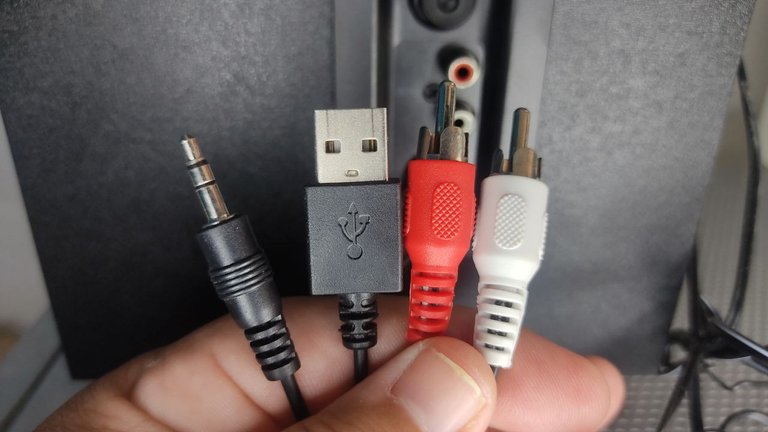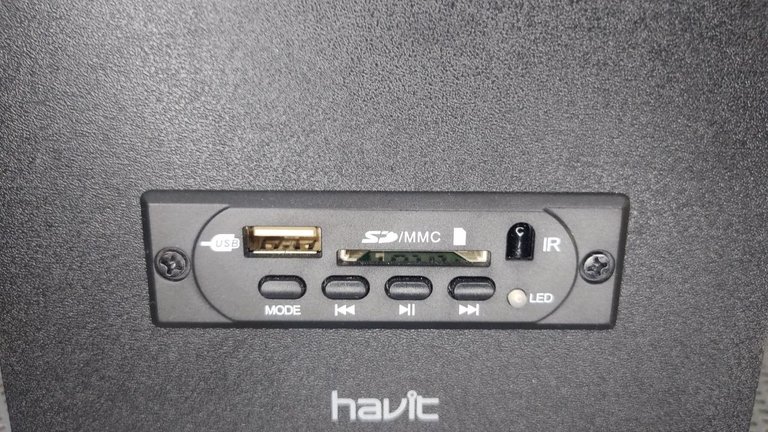 En general con todo lo que ofrece y por lo que pague estoy satisfecho, confieso que soy de los amantes de los sonidos graves fuertes, así que me gusta un buen sistema de sonido con mínimo 500 w RMS pero por el momento este será suficiente hasta que sea posible adquirir otros.
Overall with everything it offers and for what I paid I am satisfied, I confess that I am a lover of loud bass sounds, so I like a good sound system with at least 500 w RMS but for the moment this will be enough until it is possible to acquire others.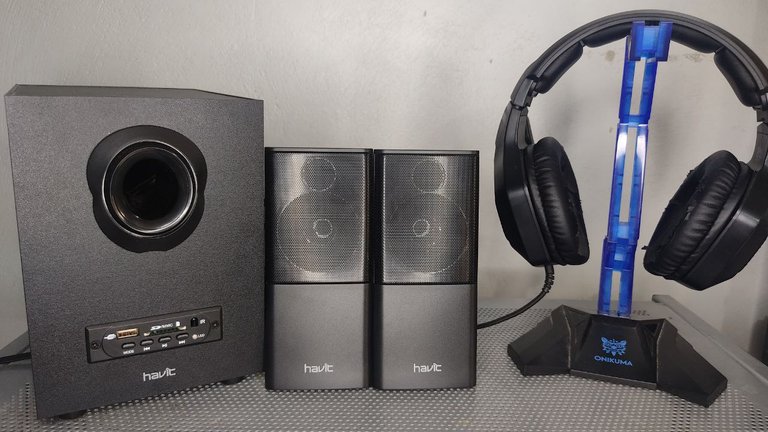 ---

Primera imagen altavoz de Dan