This post is written in two languages and divided for ease of reading.
Este post está escrito en dos idiomas y dividido para facilitar la lectura.
Amigos, hoy les traigo un nuevo unboxing y, ésta vez es de dos productos que serán utilizados para un mismo fin, así que quise añadirlo como un plus.
Desde hace una semana que comencé a hacer streams en la plataforma de Twitch pero y, tenía ganas de añadir la cámara para tener mejor interacción con la audiencia (o al menos es algo que yo siento que podría funcionar). Pero claro, tampoco podía permitirme comprarme una cámara enteramente profesional, así que investigué un poco para conseguir la mejor opción al mejor precio.
Y como siempre, en éste aspecto la marca Logitech es la más indicada, nos ofrece una buena calidad en sus productos y sus precios no soy exagerados. Así que decidí optar por una webcam (un tanto vieja, pero bastante bien para iniciar) la cual es la C310.
Friends, today I bring you a new unboxing and, this time it is of two products that will be used for the same purpose, so I wanted to add it as a plus.
Since a week ago I started doing streams on the Twitch platform but and, I was looking forward to add the camera to have better interaction with the audience (or at least it's something that I feel could work). But of course, I couldn't afford to buy an entirely professional camera either, so I did some research to get the best option at the best price.
And as always, in this aspect the Logitech brand is the most indicated, it offers a good quality in their products and their prices are not exaggerated. So I decided to go for a webcam (a bit old, but pretty good to start with) which is the C310.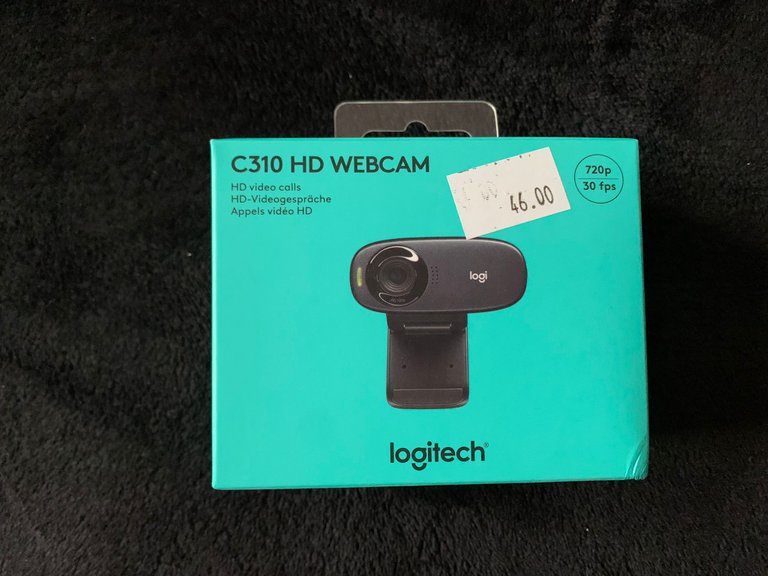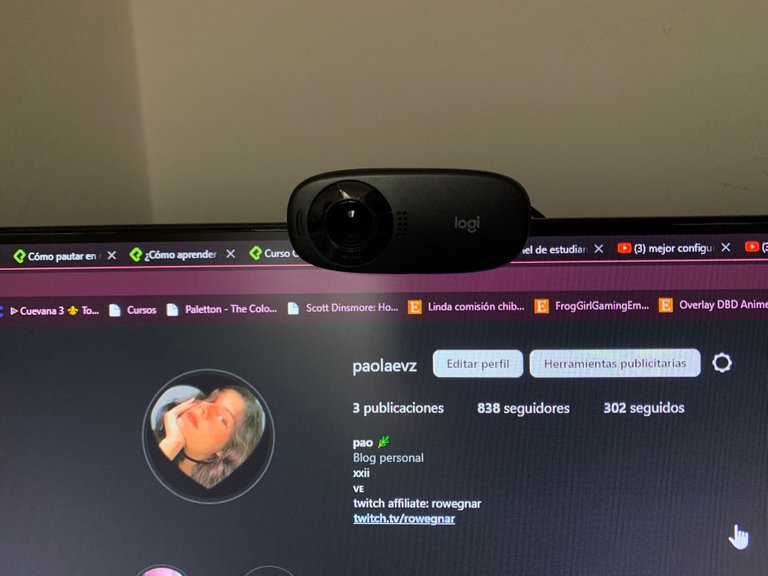 ---
La cámara es de 720p y 30fps, lo cuál está bastante bien para iniciar en el streaming. Obviamente la calidad no será la de una cámara profesional, pero configurándola correctamente con el programa de grabación logra trabajar muy bien.
A ésta compra quise añadir un aro de luz de mesa para mejorar la iluminación y, fue una decisión bastante acertada, ya que aparte de generar una mejor calidad de imagen, me permite posicionar la cámara de una forma que sea más cómoda para mi.
Éste aro de luz lo compré en un bazar chino, realmente la única intención de uso que le veo es para mi contenido en Twitch, aunque no descarto utilizarlo para crear contenido en el blog (de pronto en video). Posee tres tipos de iluminación: blanca, cálida y amarilla.
The camera is 720p and 30fps, which is pretty good to start streaming. Obviously the quality will not be that of a professional camera, but configuring it correctly with the recording software it manages to work very well.
To this purchase I wanted to add a table light ring to improve the illumination and it was a very good decision, since apart from generating a better image quality, it allows me to position the camera in a way that is more comfortable for me.
I bought this light ring in a Chinese bazaar, really the only intended use I see is for my content on Twitch, although I do not rule out using it to create content on the blog (soon in video). It has three types of lighting: white, warm and yellow.
Es muy importante a la hora de decidir comprar éstas cámaras tan viejitas de cerciorarnos de que cómo mínimo tengan una calidad de 720p, como les comento, para comenzar en la creación de éste tipo de contenido está completamente bien.
Además, existen diversos programas que te permiten cambiar la configuración de la misma para mejorarla.
También es primordial ayudarnos con la iluminación. Yo aparte de tener el aro de luz, también tengo instaladas unas luces LED que le añaden más estabilidad al brillo y contraste del video.
Éste aro de luz me pareció bastante funcional porque es pequeño y queda perfecto detrás del monitor. Mi escritorio es un poco pequeño, apenas y cabe la segunda pantalla en él, así que toda herramienta que me sea útil para mi trabajo y, pueda tener un espacio, funciona bien para mi.
It is very important when deciding to buy these old cameras to make sure that they have at least 720p quality, as I said, to start creating this type of content is completely fine.
In addition, there are several programs that allow you to change the configuration of the camera to improve it.
It is also essential to help us with the lighting. Apart from having the ring light, I also have installed some LED lights that add more stability to the brightness and contrast of the video.
I found this light ring to be quite functional because it is small and fits perfectly behind the monitor. My desk is a bit small, I can barely fit the second screen on it, so any tool that is useful for my work and I can have a space, works well for me.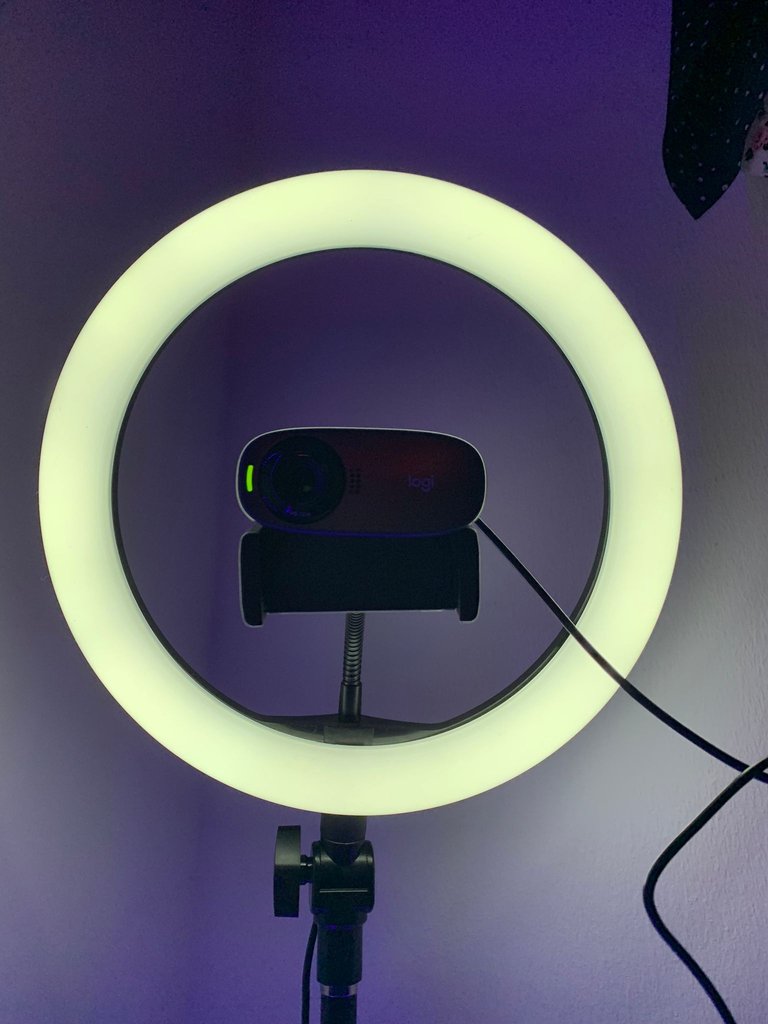 Hasta éste punto mi experiencia ha sido positiva y estoy contenta con mi compra. Si tu presupuesto es un poco reducido, pero puedes optar por comprar ésta cámara, te lo recomiendo. Por último les muestro el resultado final en el programa de OBS y nos veremos en otra reseña.
Up to this point my experience has been positive and I am happy with my purchase. If your budget is a little tight, but you can opt to buy this camera, I recommend it. Finally, I'll show you the final result in the OBS program and I'll see you in another review.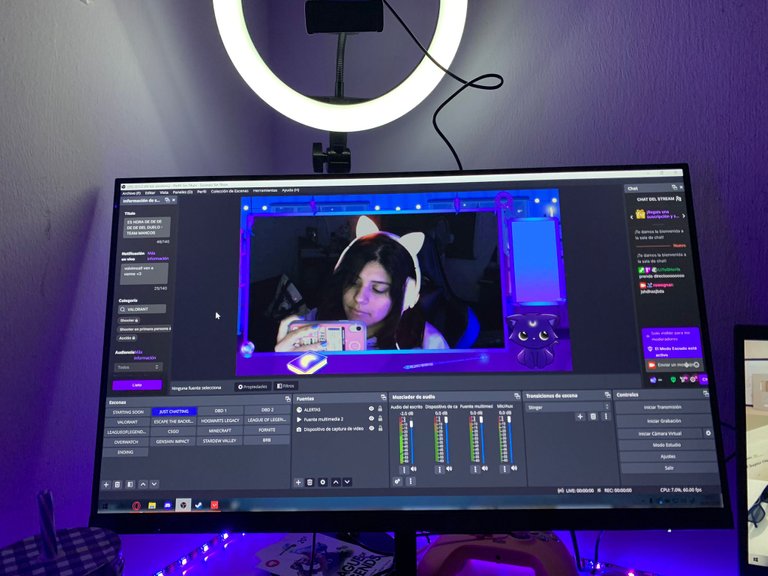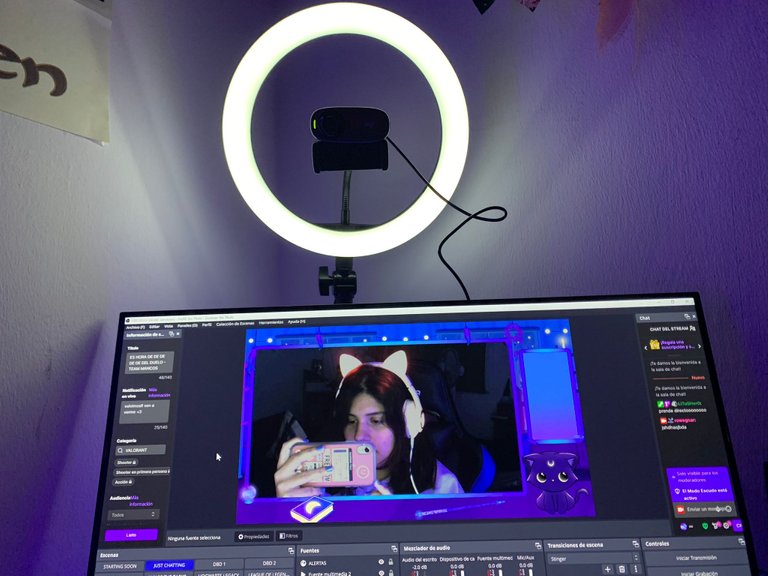 ---
❥ translated with the help of deepL
❥ the pictures was taked with my iPhone XR