This post is written in two languages and divided for ease of reading.
Este post está escrito en dos idiomas y dividido para facilitar la lectura.
Foto de mi autoría


eliz año para todos, espero que hayáis recibido éste 2022 con mucha intención y de la mejor manera posible.
Hoy les quiero compartir mi regalo de reyes adelanto ya que por navidad si no pude comprarme nada. Pero, aprovechando que el 6 de enero se celebra la llegada de los reyes, pues quise hacerme un pequeño detalle.
Desde hacía algún tiempo que quería cambiar de equipo, principalmente porque mi laptop presentaba muchas fallas en el hardware. El teclado no funcionaba, no tenía batería y por ende siempre debía estar enchufada y, la pantalla tenía una mancha negra que conforme pasaba el tiempo se iba expandiendo.

appy New Year to all, I hope you have received this 2022 with a lot of intention and in the best possible way.
Today I want to share with you my Christmas present in advance since I couldn't buy anything for Christmas. But, taking advantage of the fact that January 6th is celebrated the arrival of the kings, I wanted to make me a little detail.
For some time I wanted to change my computer, mainly because my laptop had many hardware failures. The keyboard did not work, had no battery and therefore always had to be plugged in and the screen had a black spot that as time went by was expanding.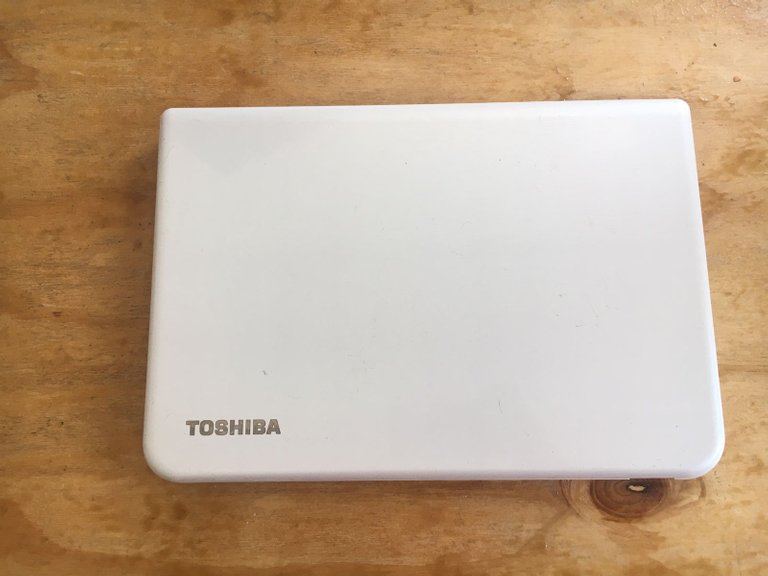 Foto de mi autoría
Pese a que había comprado un teclado externo y la había conectado a un monitor, aún tenía ese deseo de comprarme una nueva laptop.
Es por ello que me puse a investigar mucho y por el marketplace de facebook conseguí ésta laptop de segunda (mi laptop anterior también es de segunda). Luego de hacerle muchas pruebas al momento de recibirla, tomé la decisión y la compré. Hoy se las presento.
Es una laptop de la marca Toshiba, al principio tuve dudas porque realmente jamás había escuchado sobre laptops de ésta marca, pero fui investigando bastante y me conseguí con que son muy buenas.
Es una iCore 3, tiene 4 GB de Ram y 300 Gb de disco, es de cuatro núcleos y tiene instalado el Windows 10 Home.
Todos los conectadores funcionan correctamente, además de que el cargador de ésta laptop es el original. El aspecto es de color blanco y me gusta muchísimo como se ve.
Although I had bought an external keyboard and connected it to a monitor, I still had the desire to buy a new laptop.
That's why I did a lot of research and through the facebook marketplace I got this second hand laptop (my previous laptop is also second hand). After doing many tests when I received it, I made the decision and bought it. Today I present it to you.
It is a Toshiba laptop, at first I had doubts because I had never really heard about laptops of this brand, but I did a lot of research and I found out that they are very good.
It is an iCore 3, has 4 GB of Ram and 300 GB of disk, it is quad-core and has Windows 10 Home installed.
All connectors work properly, plus the charger of this laptop is the original one. The appearance is white and I really like the way it looks.

Foto de mi autoría
Ya le he instalado algunos programas de diseño y la laptop sigue corriendo bastante bien. Me he adaptado rápidamente a ella y, me siento muy feliz por ésta compra.
Ahora puedo trabajar con mayor comodidad y también puedo salir de casa con ella sin tener que preocuparme por estar siempre conectada a la corriente (como sucedía con mi anterior laptop).
Para ser una laptop de segunda mano está muy bien cuidada, trabaja excelente y es cómoda. Ya veremos como se sigue portando durante los siguientes días pero por mientras, yo sigo disfrutando de mi regalo.
I have already installed some design programs and the laptop is still running pretty good. I have quickly adapted to it and I am very happy with this purchase.
I can now work more comfortably and I can also leave the house with it without having to worry about always being connected to the power (as was the case with my previous laptop).
For a second hand laptop it is very well maintained, works great and is comfortable. We will see how it continues to behave during the next few days but in the meantime, I continue to enjoy my gift.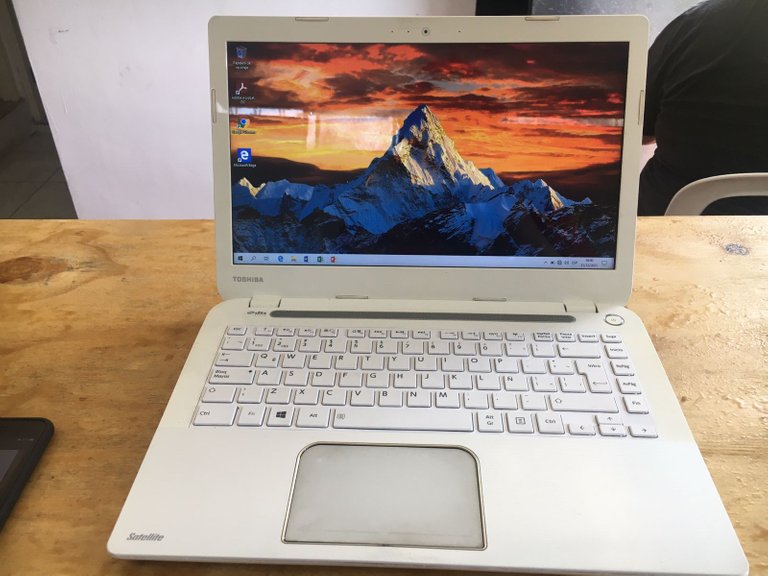 Foto de mi autoría
Agradecida porque el 2022 ha empezado con buen pie, especialmente porque me he permitido mejorar mi herramienta de trabajo principal. Yo espero que vuestro año sea increíble.
Grateful that 2022 is off to a good start, especially since I've been able to upgrade my main work tool. I hope your year is amazing.

❥ Flowers icons here
❥ Icon of my divider here
❥ Signature made in canva
❥ Translated with the help of deepL
❥ Photo edited in Adobe Photoshop CC 2015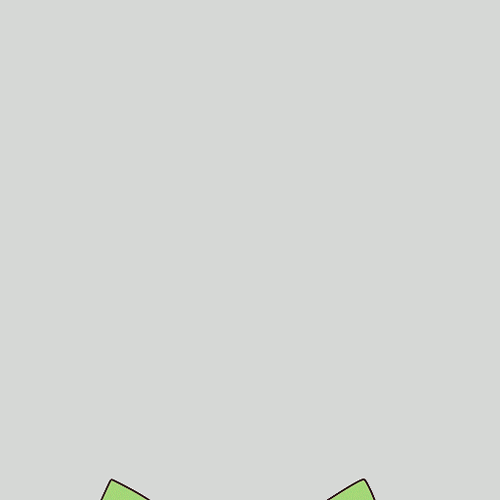 ❤ t h a n k y o u ☜ (⌒ ▽ ⌒) ☞
---

q u e n y a
---
---