ESPAÑOL
Luego de un tiempo regreso a la comunidad de Geek Zone para contar la historia de como tengo por fin Wifi en casa luego de seis meses de haberme mudado a este mi nuevo Hogar, espero subir muchas más historia y compartir con ustedes en programas y proyectos relacionados con la blockchain de mi plataforma Hive.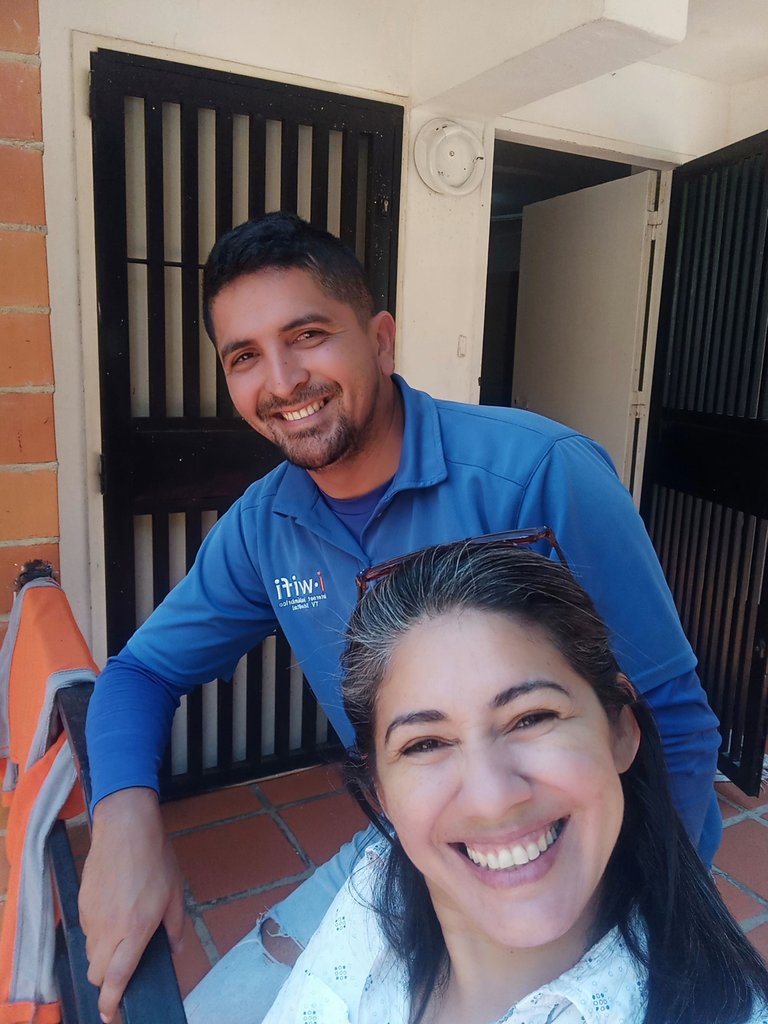 No es fácil reunir el primer pago para la instalación del wifi, primero por qué son muchos servicios que te ofrecen internet, por antena, cable, satelital, inalámbrico, fibra óptica, pero luego de un análisis, presupuesto y jerarquización de prioridades, escogí INTER, ya que veo que muchos la usan, te proporciona internet y tv al mismo costo, lo difícil era saber a cual oficina debía ir a solicitar el presupuesto.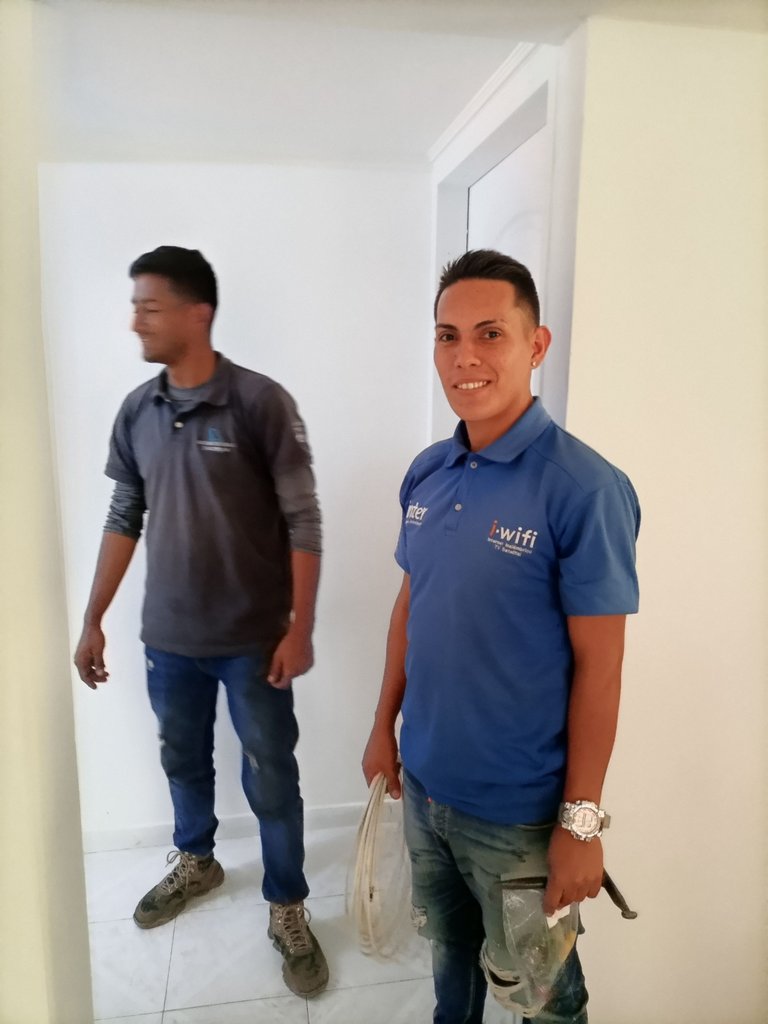 En el Conjunto Residencial donde vivo hay muchos grupos así que me agregaron a uno en dónde resuelven los problemas técnicos de conexión, así que allí me comunique, a lo cual me dijeron cuál era la sede a dónde me tocaba ser atendida.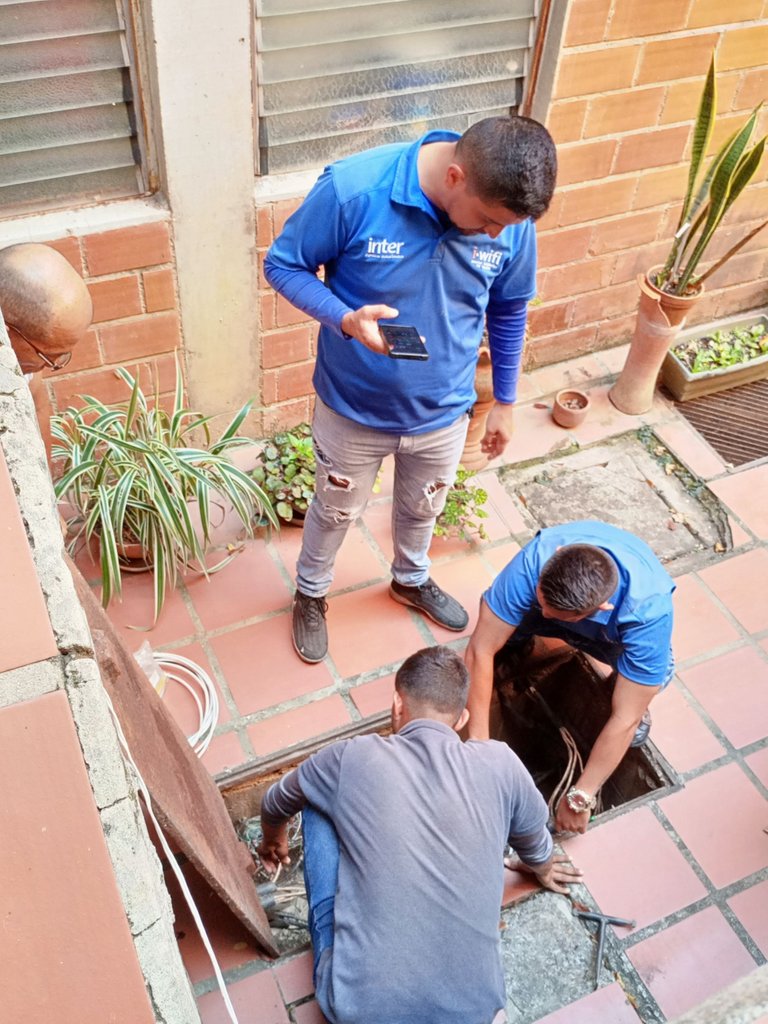 El presupuesto es variable según lo que utilicen en materiales, es por ello que espere reunir el costo y un poco más, para evitar quedarme corta en el pago de la instalación, pero resultó menos de lo que tenía previsto.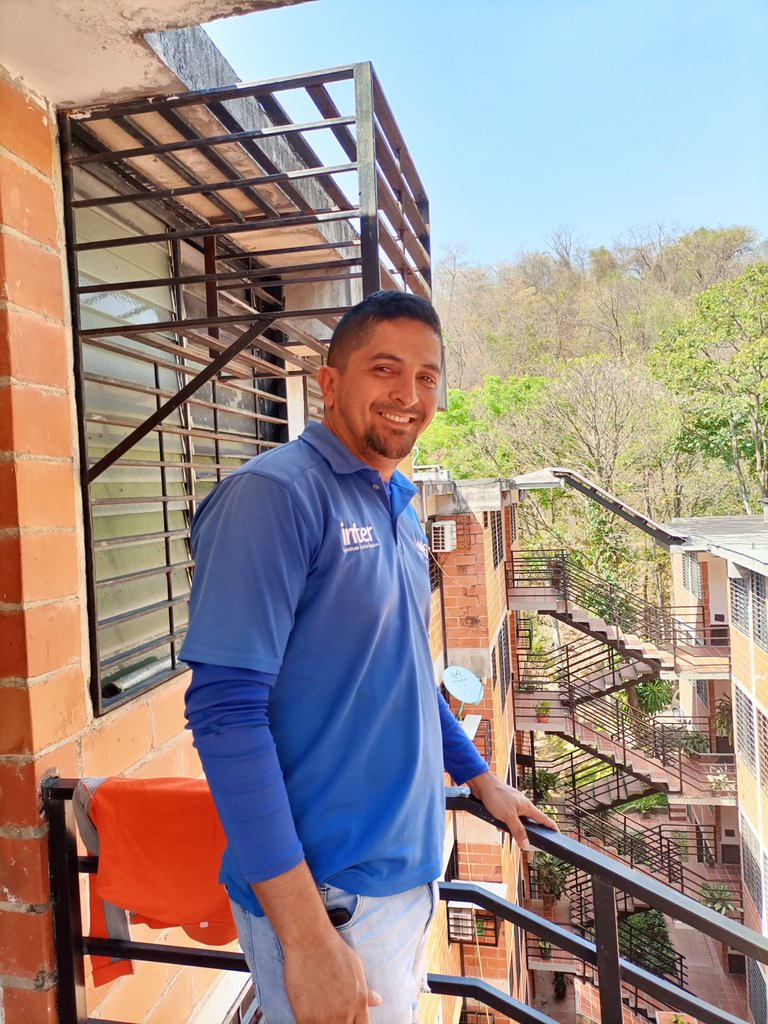 Pensé que luego de contactar se iban a tardar en instalar, pero fue inmediato, pautamos una hora de encuentro y el Técnico fue puntual y eficiente, llegó un equipo de tres personas, que luego de hacer unas pruebas técnicas con el cableado subterráneo pudieron determinar que se podía solucionar de madera inmediata.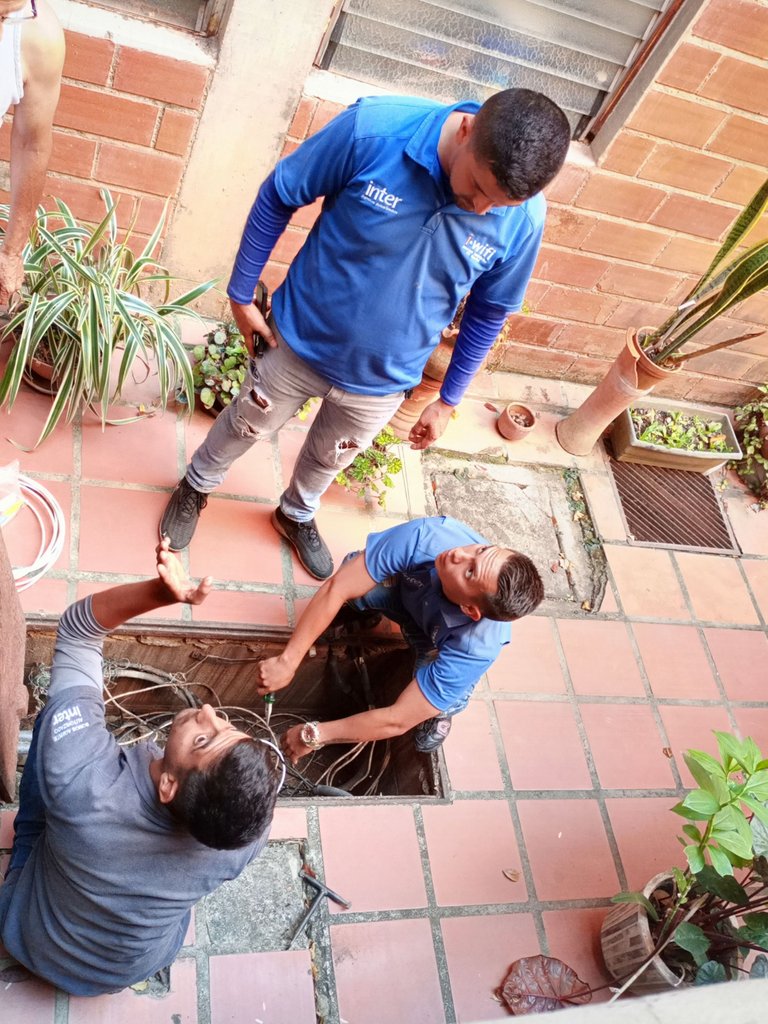 Me gustó mucho que la sede central me pasará la información del técnico con anticipación, por el tema de seguridad en la puerta para ingresar al conjunto Residencial y para tranquilidad de uno mismo.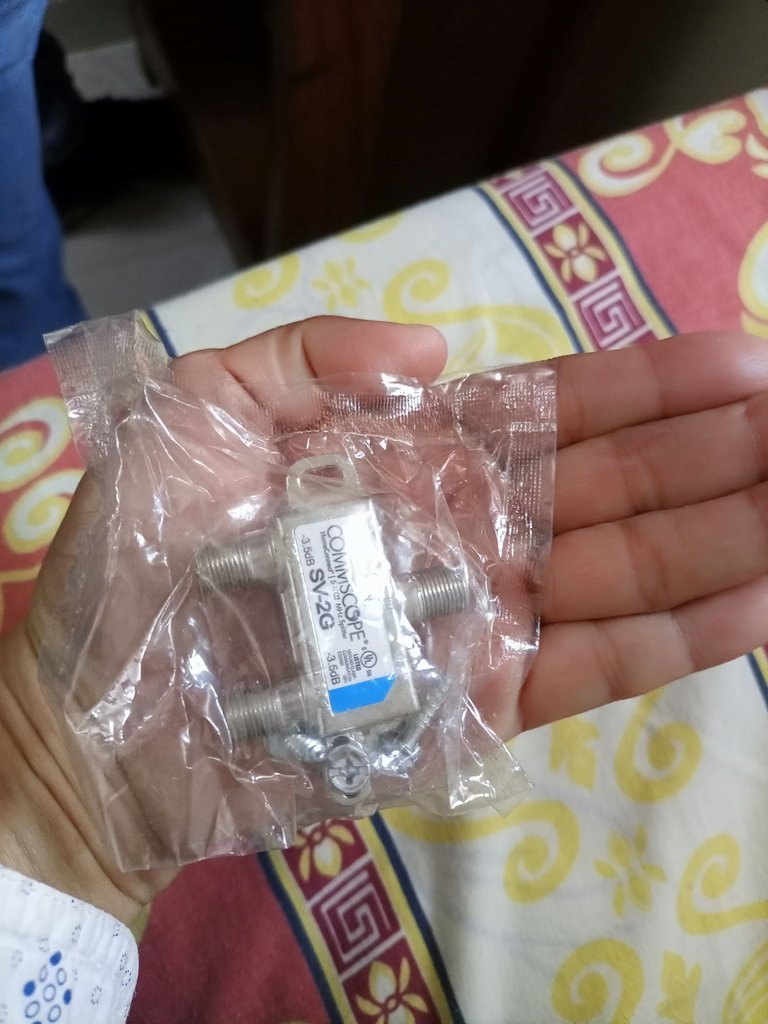 Me siento feliz haber consolidado está victoria en mi vida, que me permitirá seguir publicando y participando en los programas de discord en vivo, se que Dios actuó para favorecerme, así que a mí me toca celebrar, con un publicación, con una reunion familiar, cómo sea pero debo expresar mi alegría de alguna manera.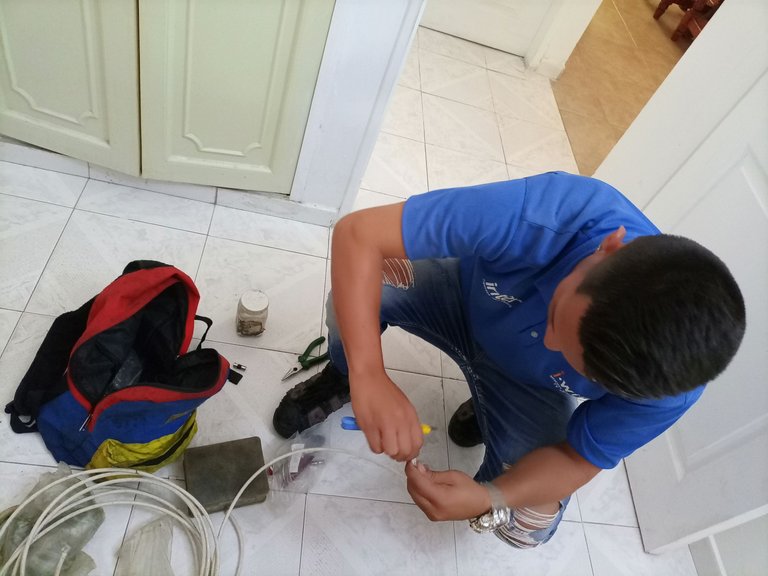 Instalaron un conector que divide la señal en internet y tv, siendo exitosas las pruebas, en cuanto a la señal llega tan lejos que en planta baja me puedo conectar.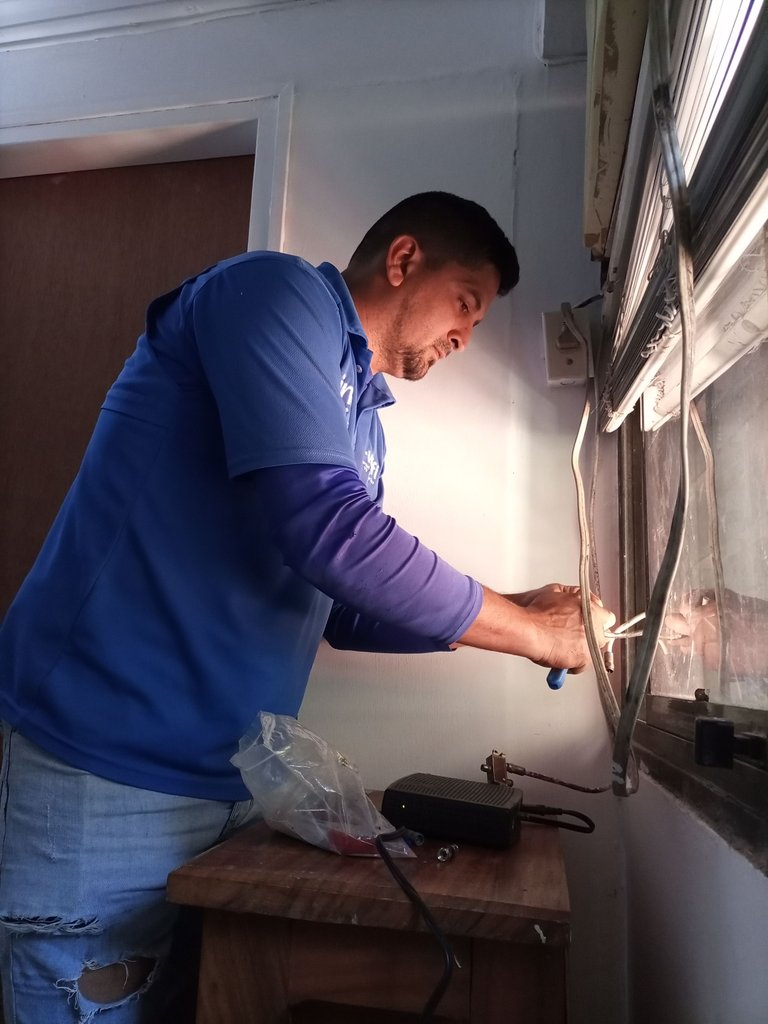 En cuanto al televisor, le colocaron el cable según mi solicitud para que lo instalen cerca de un punto de electricidad, lo probamos y se ve muy bien, no soy de ver mucho TV, porque hoy en día resuelvo todo con el teléfono, pero, es necesario tener alternativas.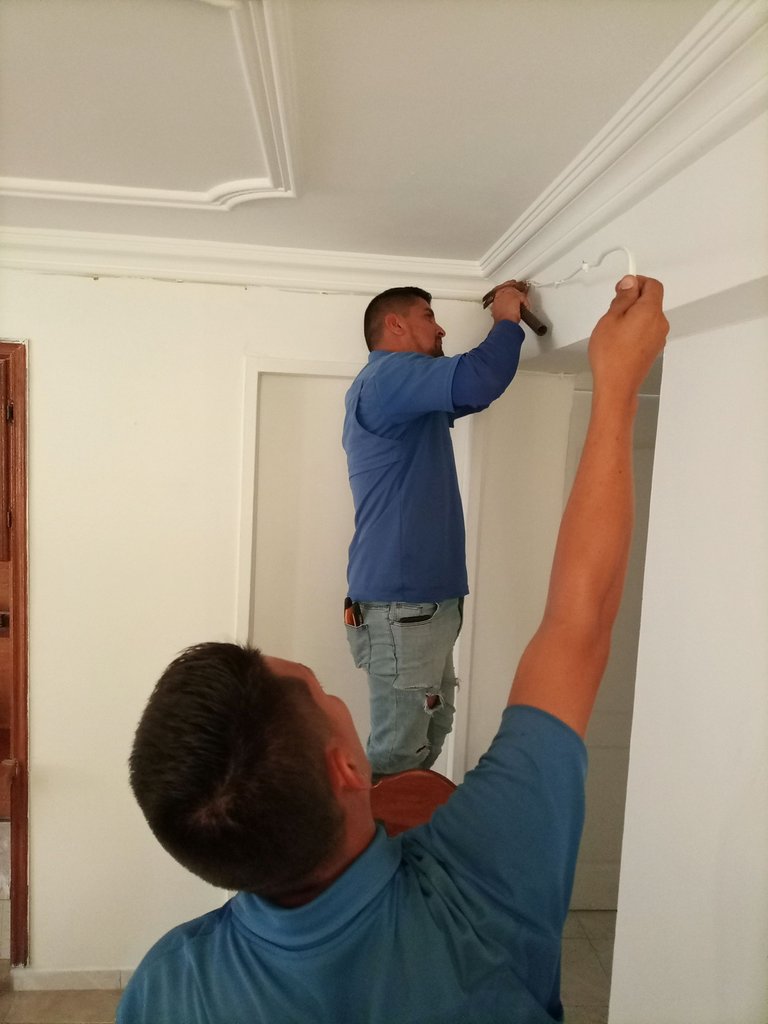 Me despido de todos ustedes, gracias a todos los que me ayudaron a realizar esta meta, para mí es un paso importante en este tiempo de consolidación en el Estado Carabobo, creo que se vienen muchas victoria que me permitirán establecerme en este lugar y ser muy feliz.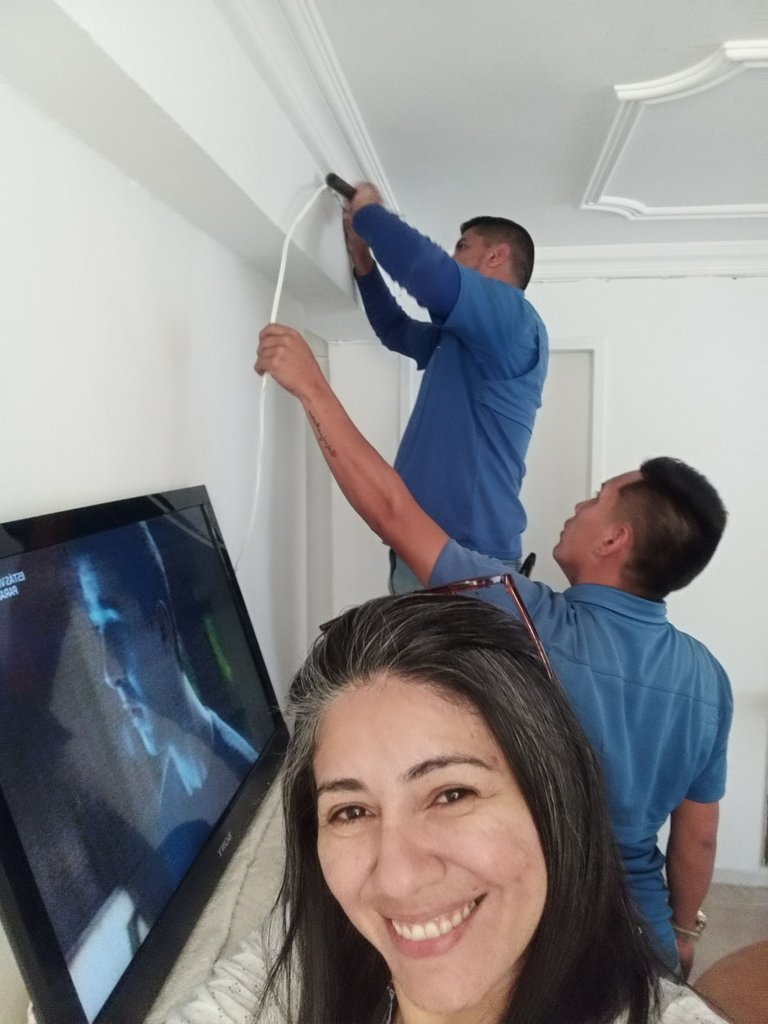 ENGLISH
After a while I return to the Geek Zone community to tell the story of how I finally have Wifi at home after six months of moving to my new home, I hope to upload many more stories and share with you in programs and projects related to the blockchain of my Hive platform.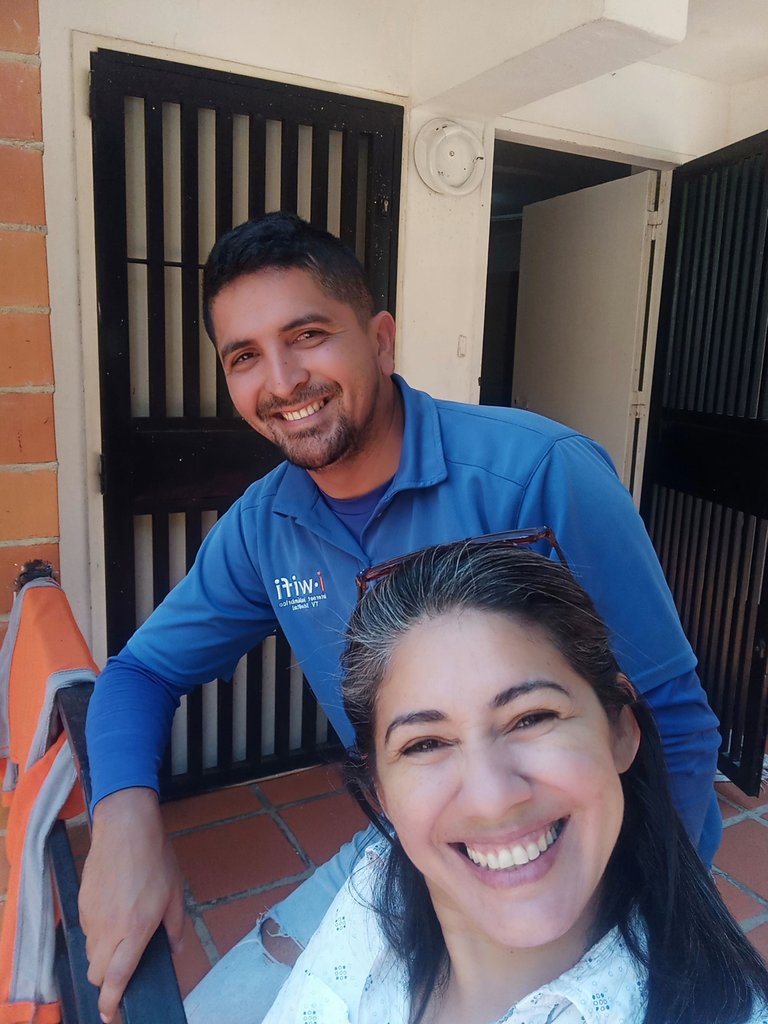 It is not easy to gather the first payment for the installation of wifi, first because there are many services that offer internet, antenna, cable, satellite, wireless, fiber optic, but after an analysis, budget and prioritization of priorities, I chose INTER, as I see that many use it, it provides internet and tv at the same cost, the difficult thing was to know which office should go to request the budget.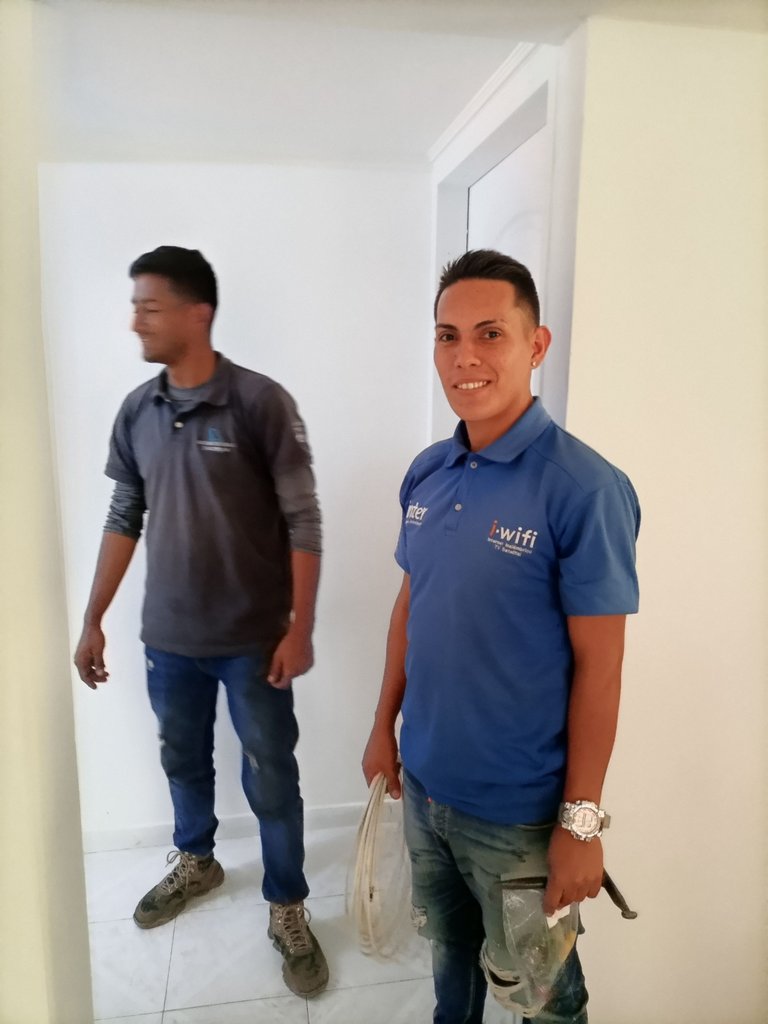 In the Residential Complex where I live there are many groups so they added me to one where they solve the technical connection problems, so I contacted them, and they told me which office I should go to.
IMG_20230315_145338_588.jpg](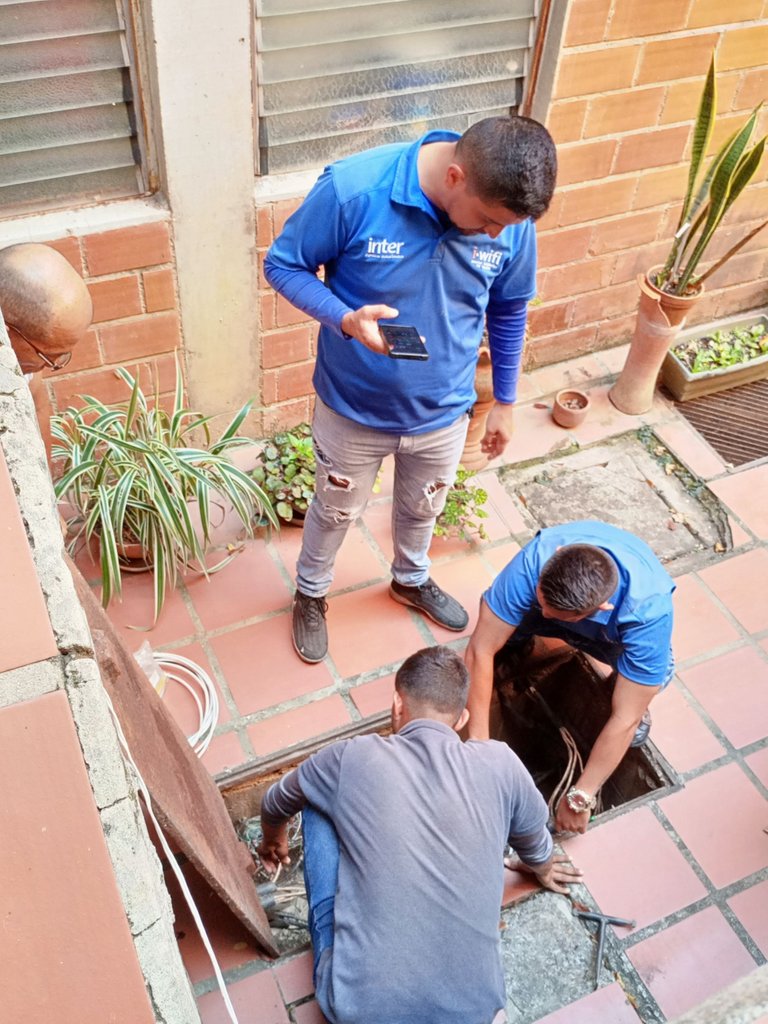 )
The budget is variable depending on what they use in materials, which is why I expected to collect the cost and a little more, to avoid falling short in the payment of the installation, but it was less than I had planned.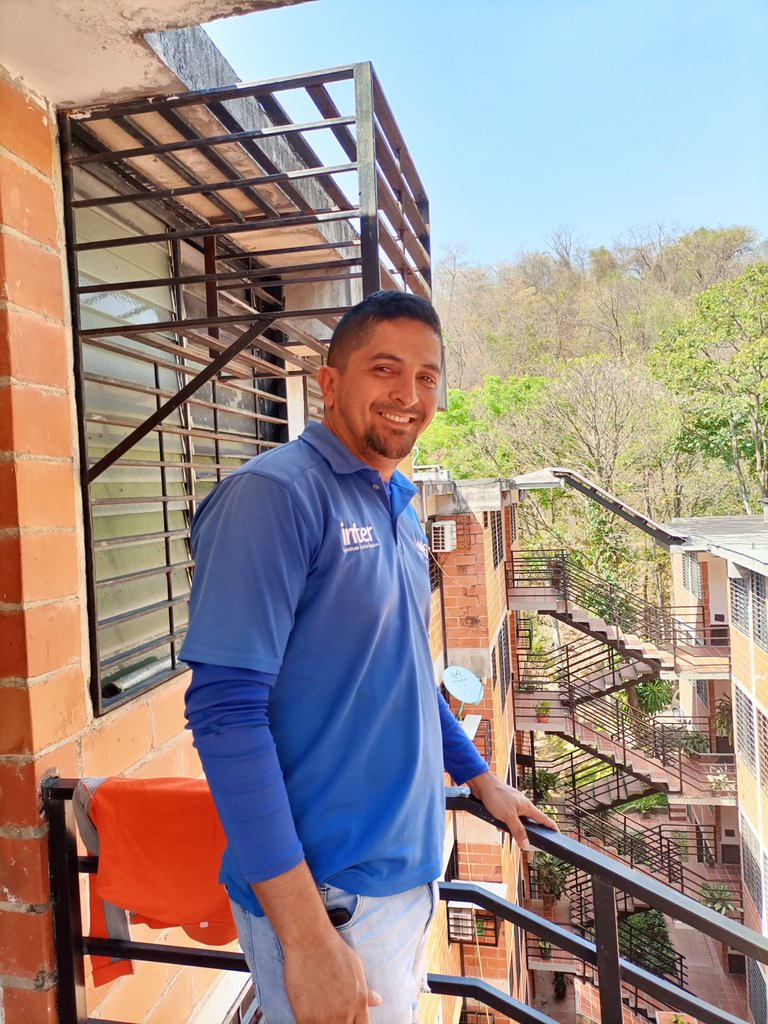 I thought that after contacting them they were going to take a long time to install, but it was immediate, we arranged a meeting time and the technician was punctual and efficient, a team of three people arrived, and after doing some technical tests with the subway wiring they were able to determine that it could be solved immediately.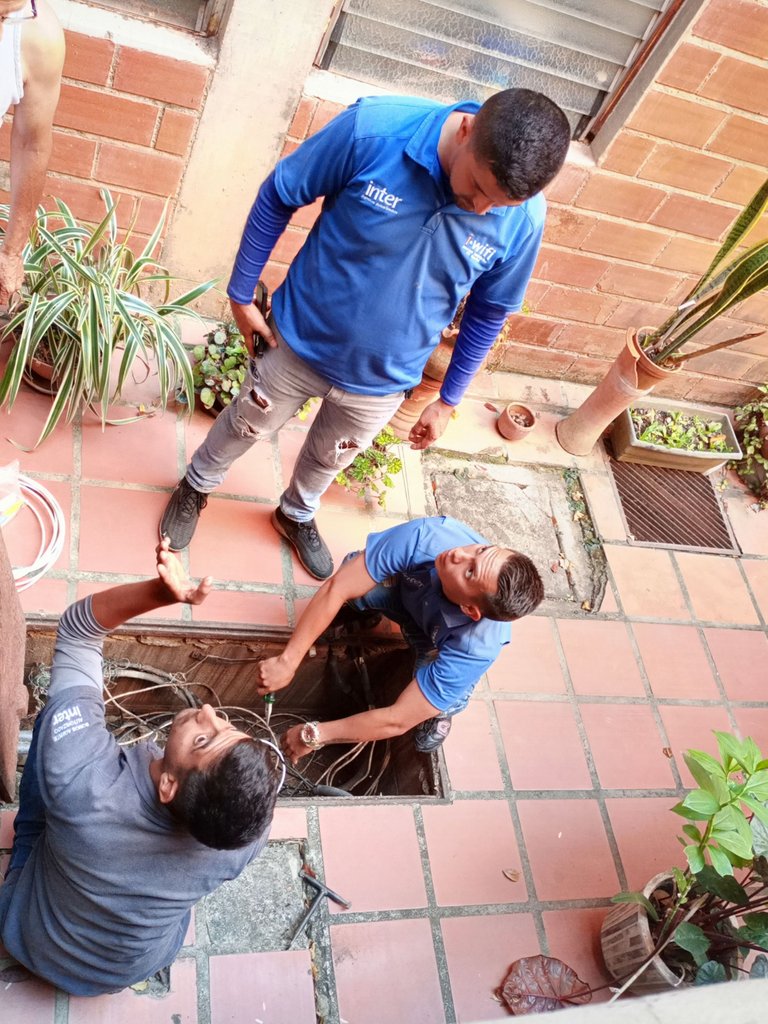 I really liked the fact that the head office gave me the technician's information in advance, because of the security issue at the door to enter the residential complex and for my own peace of mind.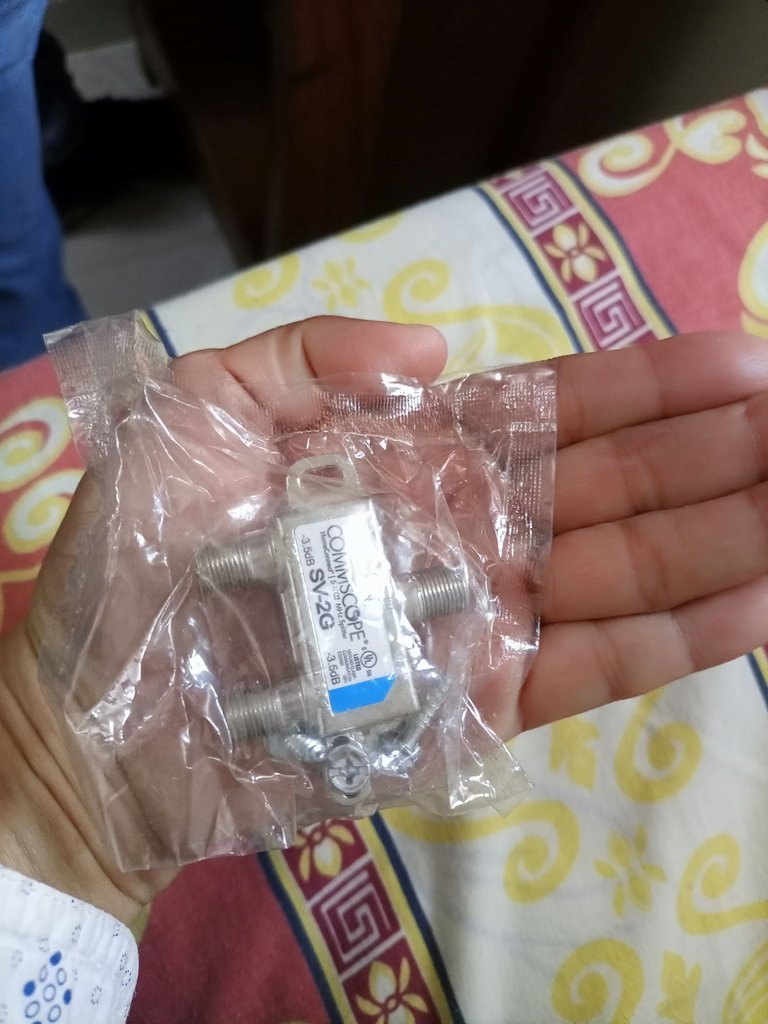 I feel happy to have consolidated this victory in my life, which will allow me to continue publishing and participating in the live discord programs, I know that God acted to favor me, so it's my turn to celebrate, with a publication, with a family reunion, however but I must express my joy in some way.
They installed a connector that divides the signal in internet and tv, being successful the tests, as far as the signal arrives so far that in first floor I can connect.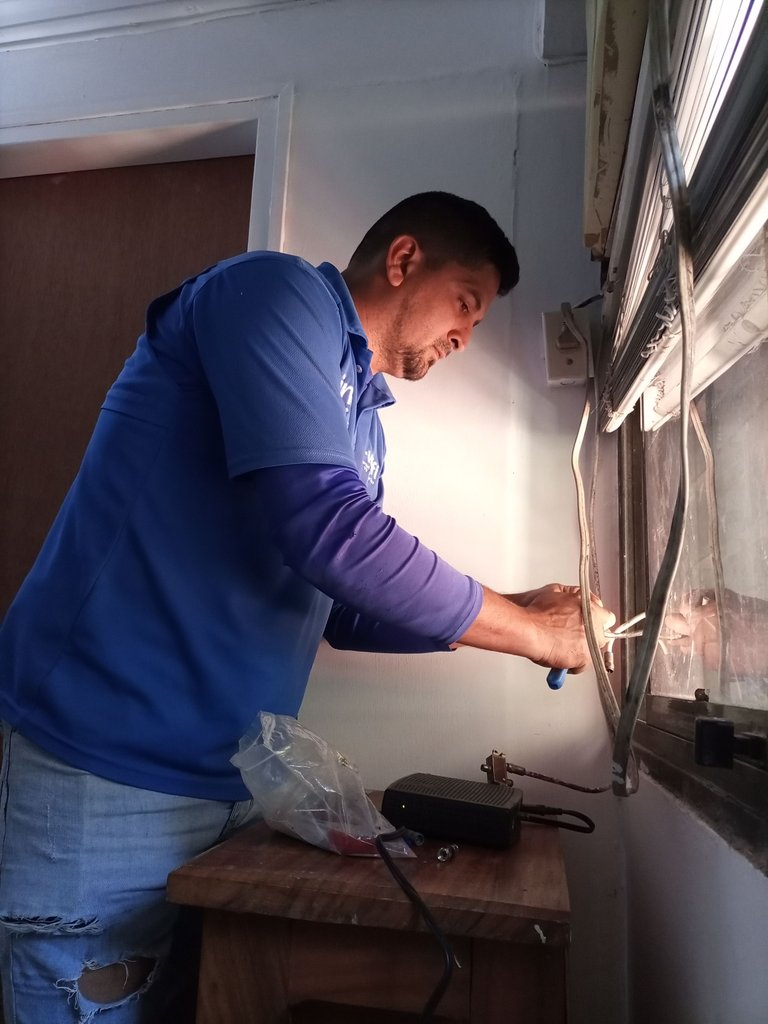 As for the TV, they placed the cable according to my request to install it near an electricity point, we tested it and it looks very good, I am not much of a TV watcher, because nowadays I solve everything with the phone, but, it is necessary to have alternatives.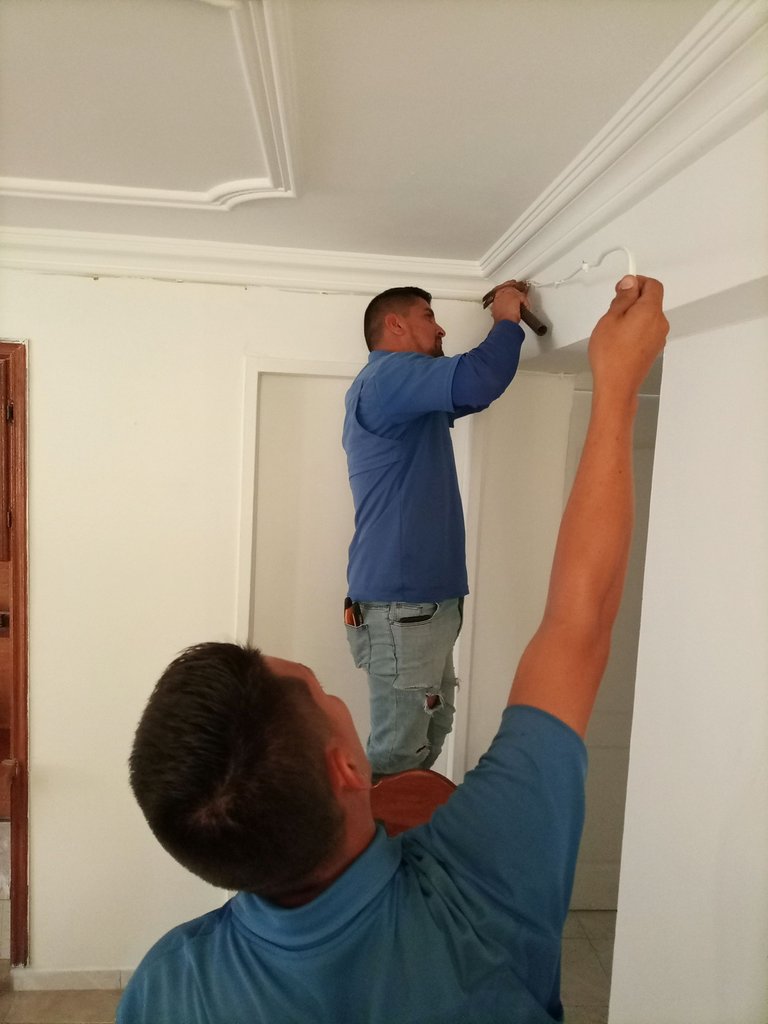 I say goodbye to all of you, thanks to all who helped me to achieve this goal, for me it is an important step in this time of consolidation in the State of Carabobo, I believe that many victories are coming that will allow me to establish myself in this place and be very happy.
The photos are our own, taken with the TECNO Camon 17 phone, it is important to add the use of the Canvas app to edit the cover and the banner.
Las fotos son propias, tomadas con el teléfono TECNO Camon 17, es importante añadir el uso de la app Canvas para editar la portada y el banner.
---
This story is original created by @crisch23, exclusively in Hive in the Geek Zone community, deepl was used as translator.
Esta historia es original creada por @crisch23, exclusivamente en Hive en la comunidad de Geek Zone, se usó deepl como traductor.