Saludos amigos de Hive, han pasado 2 años cuando adquirí un teléfono móvil de la marca Redmi Go, para la creación de contenidos en la plataforma, pero con el pasar del tiempo se van convirtiendo herramientas obsoletas que se deben actualizar.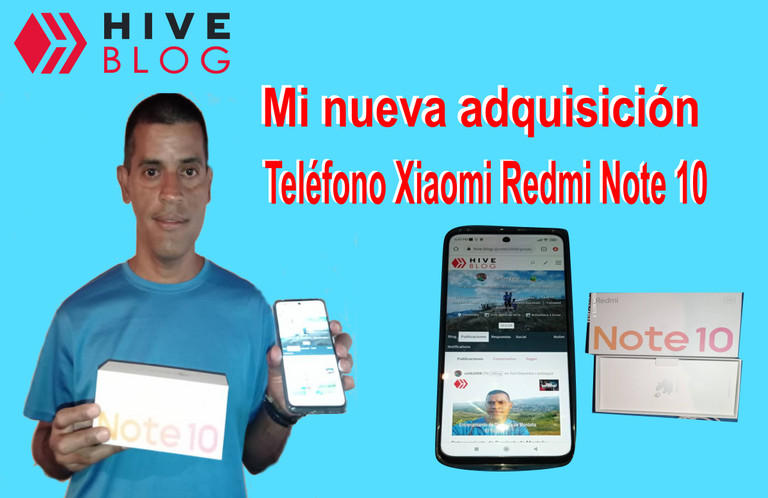 Por eso les cuento que compre mi nueva adquisición el Teléfono Móvil Redmi Note 10.Quiero decir que el teléfono Redmi Go que tenía, no permitía instalar la aplicación de Peakd.com porque este tiene muy poca memoria 1Gb, y estaba prácticamente colapsado, solamente tenía instalada algunas aplicaciones para poder interactuar y realmente era necesario tener actualizado mi teléfono móvil para poder entonces crear contenidos de mejor calidad, como vídeos y fotografías.
A continuación les presento algunas especificaciones técnicas:
Las características del Teléfono Redmi Go.
Pantallla de 5 pulgas.
Memoria Ram 1.Gb
Sistema Operativo Android 8.1
Cámara Trasera de 8 megapixeles y la Frontal de 5 megapixeles
Almacenamiento 8 Gb.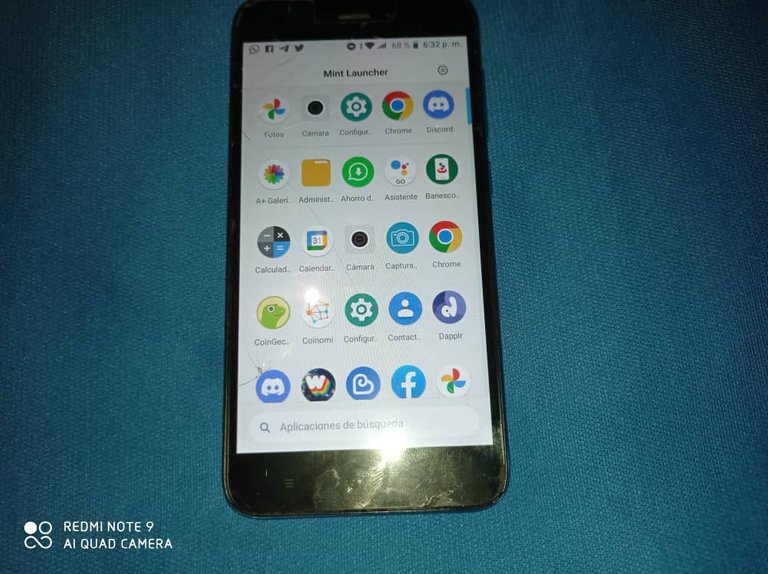 Una de las cosa que me gustó de este equipo en ese momento era su tamaño y peso, porque podía tenerlo en mi bolsillo, sin embargo la cámara funciona muy bien en el día, pero en la noche las fotografías salen un poco borrosas así esté utilizando el flash. Con la poca memoria interna de 1 Gb al abrir varias aplicaciones el teléfono se colgaba constantemente, también otra de las cosas que tenía que hacer cuando grababa vídeos se llenaba toda la memoria tanto ram como rom. Una vez que copiaba los vídeos a mi computadora tenía que eliminarlos del teléfono para poder tener espacio físico para continuar tomando fotografías y vídeos.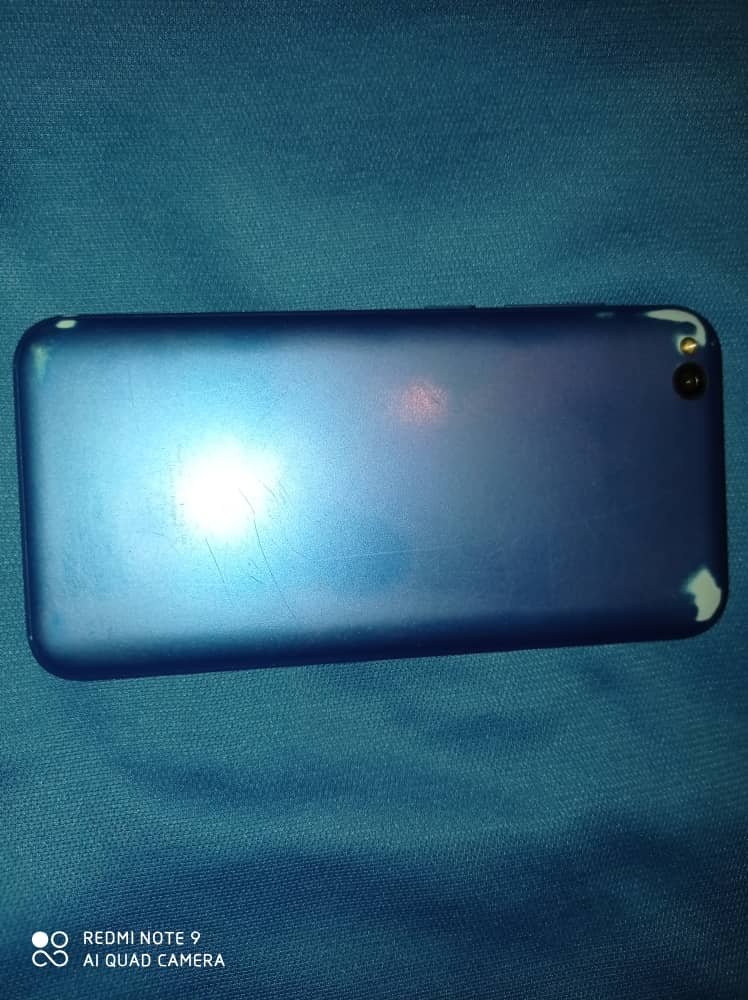 Por otro lado otro de los inconvenientes que presentaba con este equipo fue que la batería tenía poco tiempo de duración, y tenía que cargarlos varias veces al día, así mismo no tenía espacio para instalar editores de vídeo para realizar la edición de vídeos, entonces era un problema que requería de la actualización de un equipo más moderno.
Cabe destacar que como la moneda de Hive aumento un poco, decidí invertir en un nuevo teléfono móvil de la marca Xiaomi Redmi Note 10, para de esta forma poder crear contenidos de una mayor calidad con una mejor resolución de de imagen y vídeo. Este equipo tuvo un costo de 195$, y tiene como ventaja que puedo publicar mi contenido con mi teléfono móvil a través de Peakd.com, interactuando además con la aplicaciones de Twitter sin ningún tipo de problemas.
Estas son las características del Teléfono:
Especificaciones técnicas Xiaomi Redmi Note 10:
Memoria Ram 4 GB
Memoria Interna 128 GB
Acepta Tarjeta Micro Sd hasta 250 GB
Sistema Operativo Adroid 11.
Cámara Dual Trasera de 48 megapixeles y Frontal de 13 mp.
Tamaño 6.43"
Levanta Red 4G en todas las operadoras telefónicas.
Procesador Core 2.2 GHZ
Batería de 5000 MAH.
Con Lector de Huella.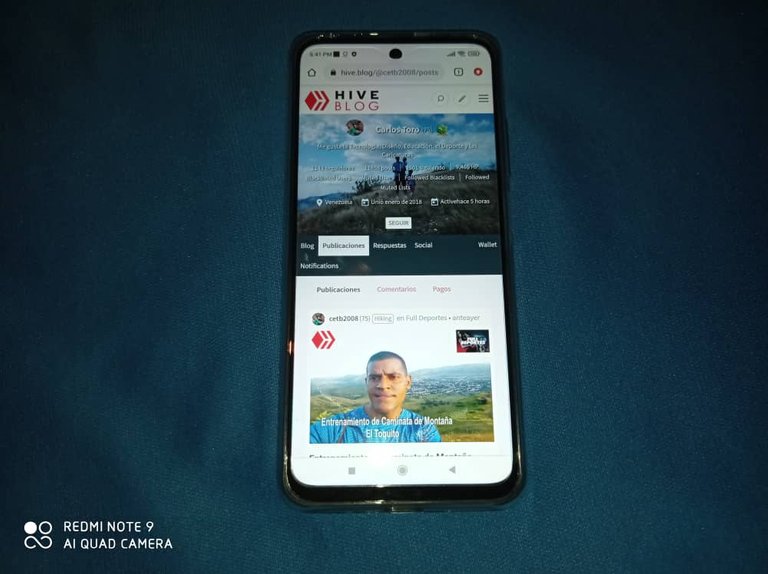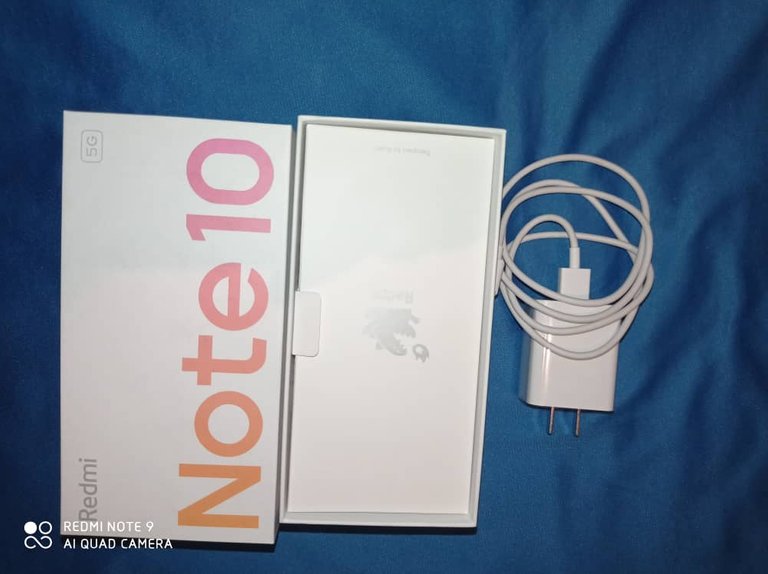 Ahora bien esta adquisición es una inversión necesaria como creadores de contenidos, ya que se requiere estar constantemente actualizados y de esta forma se puede realizar las actividades con mayor rapidez y los resultados en cuanto a la calidad de la imagen y vídeo son mucho mejor en comparación con el Redmi Go. Otro de los usos que le voy a dar a este equipo es en mi trabajo como docente de computación para la parte de las comunicaciones en las redes sociales de la Web 2.0 y la comunicación con todo el equipo de docentes.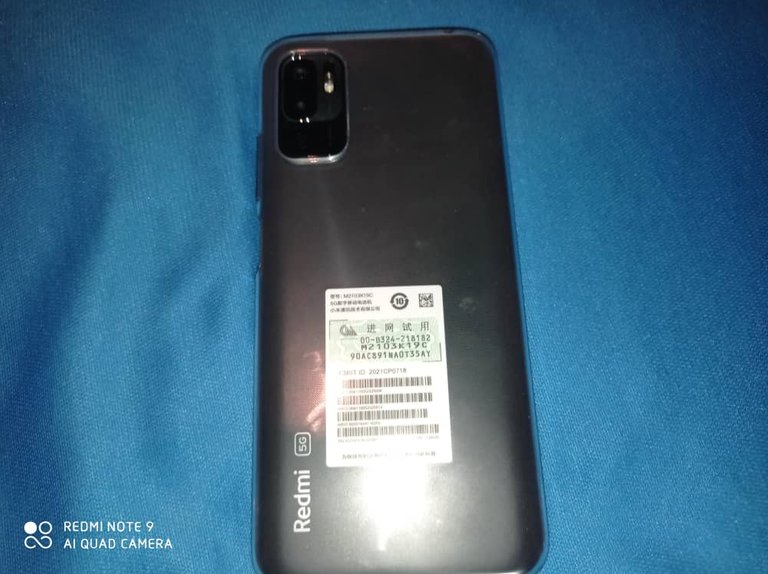 Espero que les haya gustado las características y ventajas de este excelente teléfono móvil, nos vemos en una próxima publicación.
English
Greetings friends of Hive, it's been 2 years when I acquired a mobile phone from the Redmi Go brand, for the creation of content on the platform, but over time tools become obsolete that must be updated.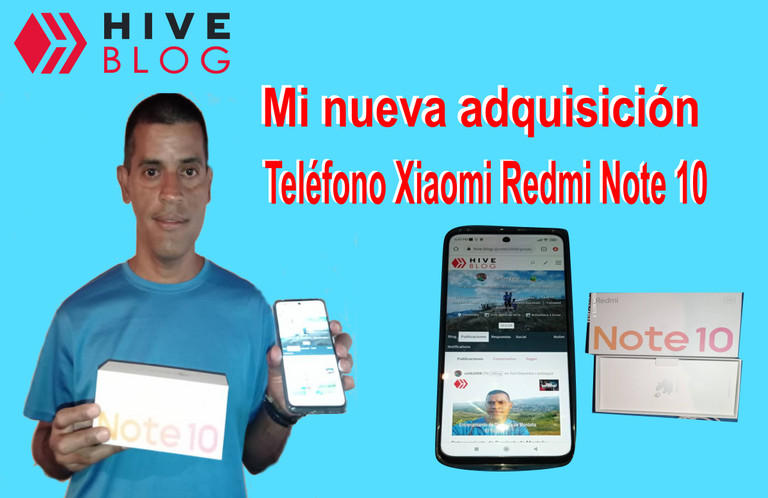 That is why I tell you that I bought my new purchase the Redmi Note 10 Mobile Phone. I mean that the Redmi Go phone that I had, did not allow installing the Peakd.com application because it has very little memory 1Gb, and it was practically collapsed, it only had Some applications were installed to be able to interact and it was really necessary to have my mobile phone updated to be able to create better quality content, such as videos and photographs.
Here are some technical specifications:
The features of the Redmi Go Phone.
5 inch screen.
Ram Memory 1.Gb
Android 8.1 Operating System
8 megapixel rear camera and 5 megapixel front camera
Storage 8 GB.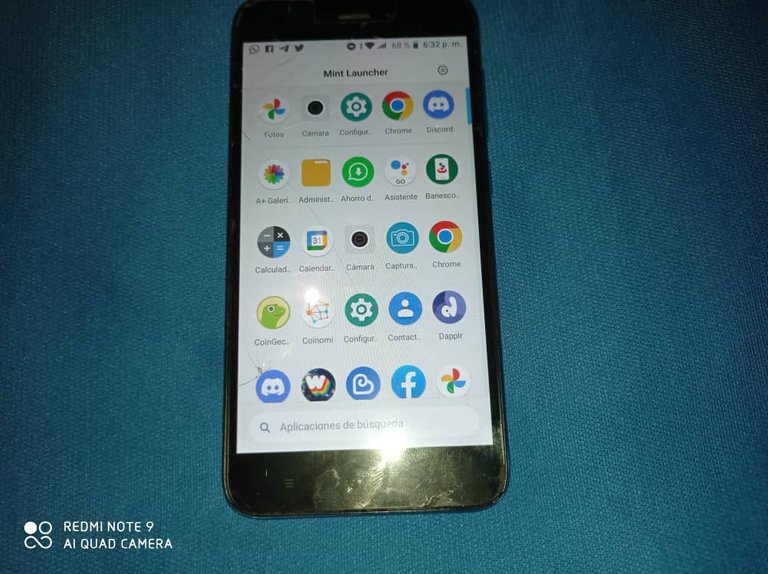 One of the things that I liked about this equipment at that time was its size and weight, because I could have it in my pocket, however the camera works very well during the day, but at night the photographs are a bit blurry even if I am using it the flash. With the little internal memory of 1 Gb when opening several applications the phone constantly crashed, also another thing I had to do when recording videos was filling up all the memory, both ram and rom. Once I copied the videos to my computer, I had to delete them from the phone in order to have physical space to continue taking photos and videos.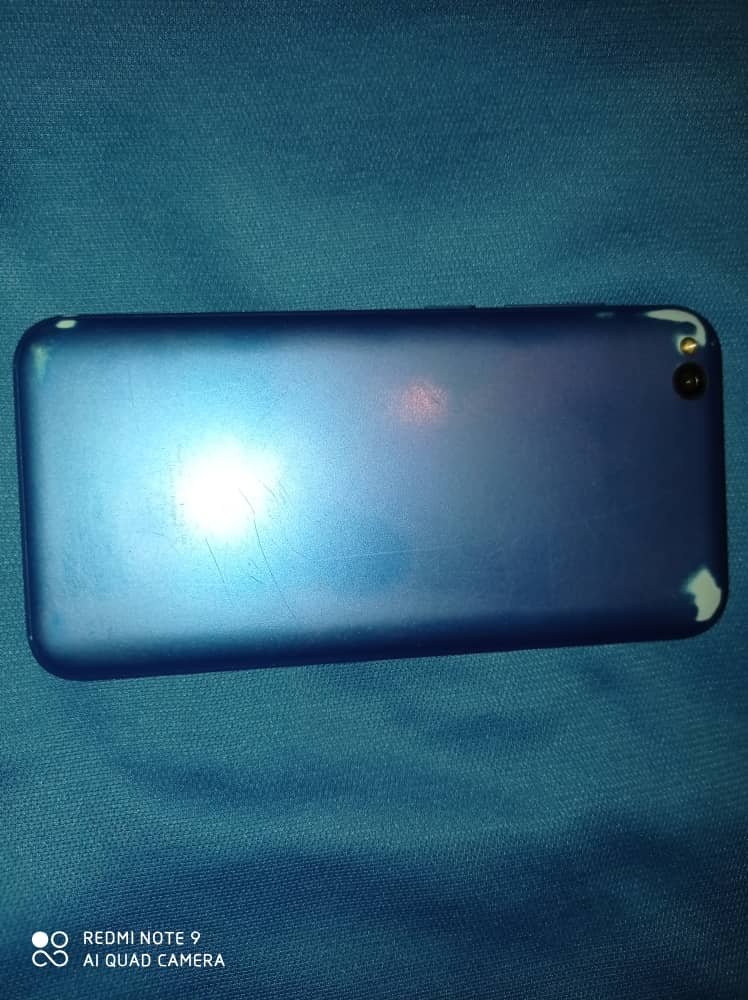 On the other hand, another of the drawbacks that this equipment presented was that the battery had a short duration, and I had to charge it several times a day, likewise, it did not have space to install video editors to edit videos, so it was a problem that required upgrading to more modern equipment.
It should be noted that as the Hive currency increased a bit, I decided to invest in a new mobile phone of the Xiaomi Redmi Note 10 brand, in order to create higher quality content with better image and video resolution. This equipment cost $195, and it has the advantage that I can publish my content with my mobile phone through Peakd.com, also interacting with the Twitter applications without any problems.
These are the characteristics of the Phone:
Xiaomi Redmi Note 10 Technical Specifications:
Ram Memory 4GB
Internal Memory 128 GB
Accepts Micro SD Card up to 250 GB
Android 11 Operating System.
Dual Rear Camera of 48 megapixels and Front of 13 mp.
Size 6.43"
Raise 4G network in all telephone operators.
Core 2.2GHZ Processor
5000MAH battery.
With Fingerprint Reader.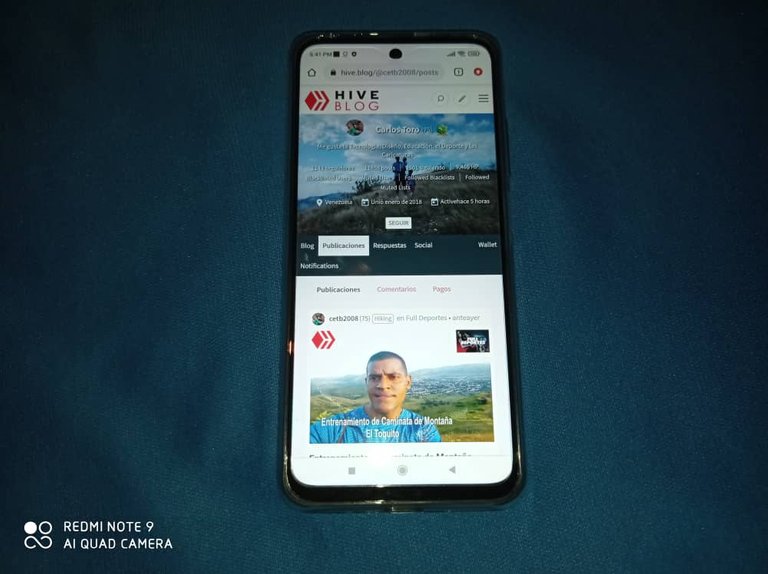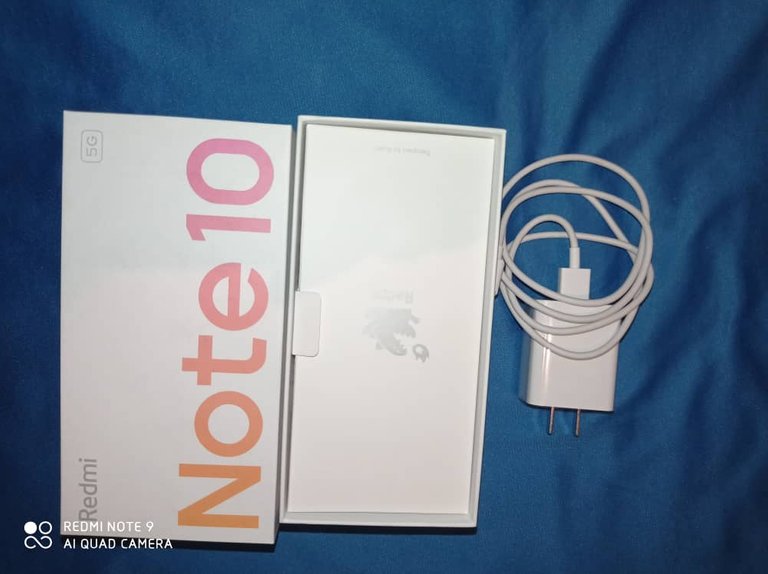 However, this acquisition is a necessary investment as content creators, since it is required to be constantly updated and in this way activities can be carried out more quickly and the results in terms of image and video quality are much better compared to with the Redmi Go. Another of the uses that I am going to give this equipment is in my work as a computer teacher for the part of communications in the social networks of Web 2.0 and communication with the entire team of teachers.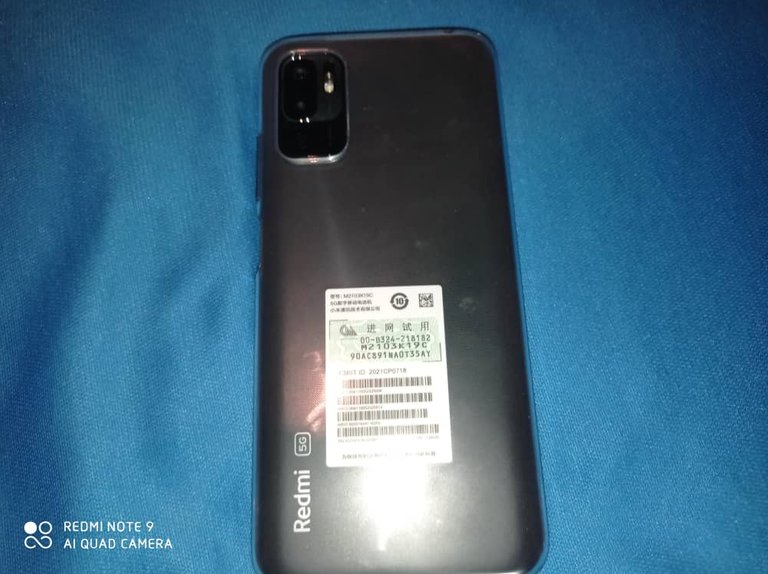 I hope you liked the features and benefits of this excellent mobile phone, see you in a future publication.