---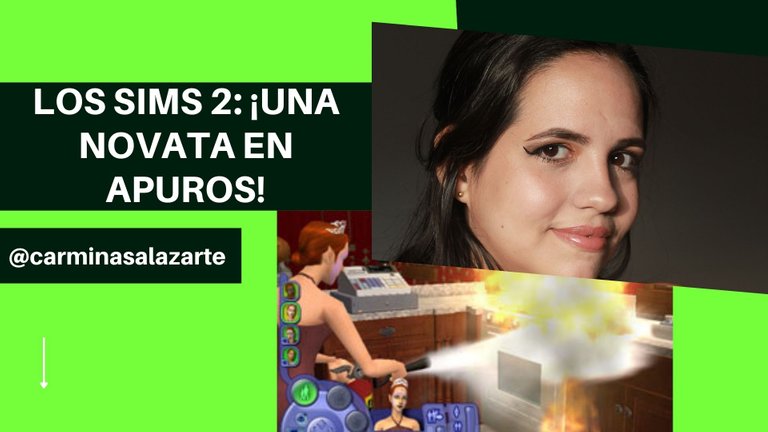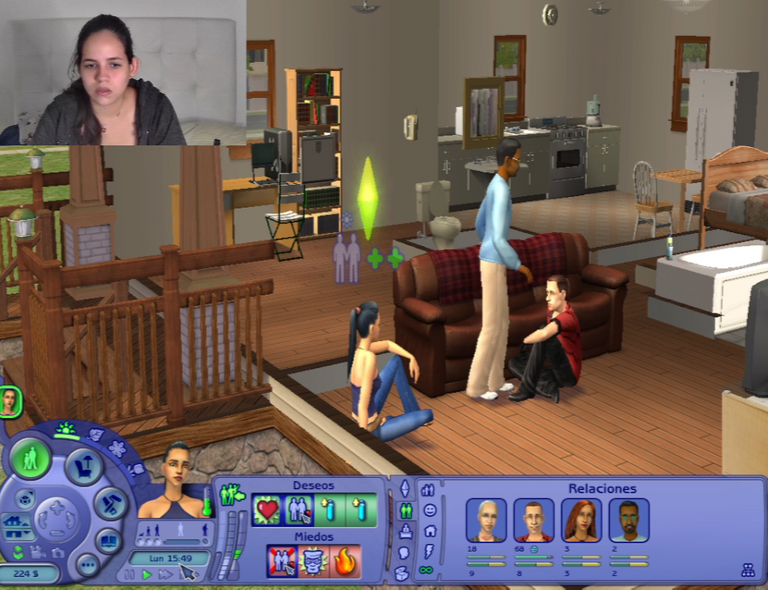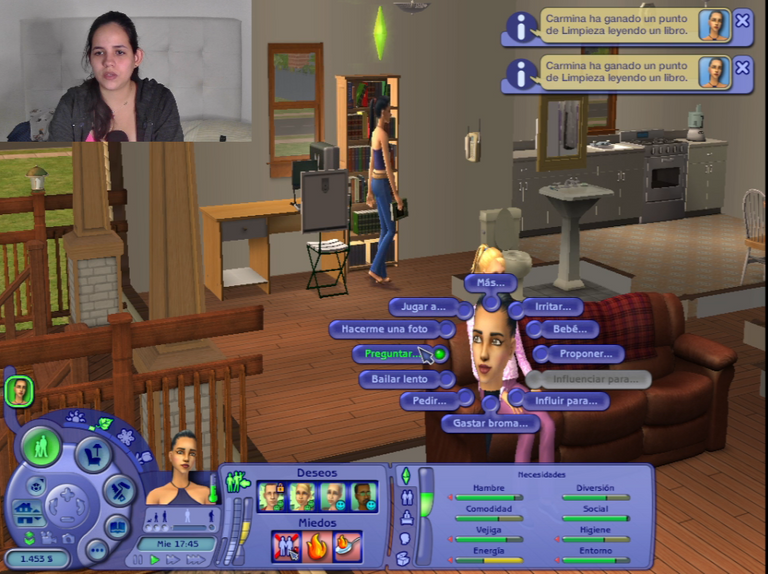 P>
Hello to all dear users of the Geek Zone community! Today I bring the next chapter of this Sims 2 series. This time we will be trying our luck with the new job I have assigned to my Sim and we will see if he manages to get a quick access or not. So, here I will tell you more or less what happened during this game. Let's start!
Before commenting a bit about what happened in this chapter I would like to review what has been happening for those who are joining this series for the first time. In the first chapters we were creating the character, choosing and setting up what would be my Sim's new home. The basics that we do before starting to play with a Sim and other things that you can find out by clicking on the links below to know in depth what we have been doing. To finally get to this point we finally got to work!
¡Hola a todos queridos usuarios de la comunidad Geek Zone! El día de hoy traigo el siguiente capítulo de esta serie de los Sims 2. En esta oportunidad estaremos probando suerte con el nuevo empleo que le he asignado a mi Sim y veremos si logra obtener un acceso rápido o no. Así que, aquí les platicaré más o menos que es lo que sucedió durante esta partida ¡Comencemos!
Antes de comentar un poco de lo que sucedió en este capítulo quisiera hacer un repaso de lo que ha venido sucediendo para aquellos que se unen por primera vez a esta serie. En los primeros capítulo estuvimos creando al personaje, eligiendo y acomodando lo que sería el nuevo hogar de mi Sim. Lo básico que hacemos antes de empezar a jugar con un Sim y además de otras cosas que se pueden enterar al pinchar en los links que les dejaré abajo para que conozcan a profundidad que es lo que hemos estado realizando. Para finalmente llegar a este punto ¡Por fin iniciamos a trabajar!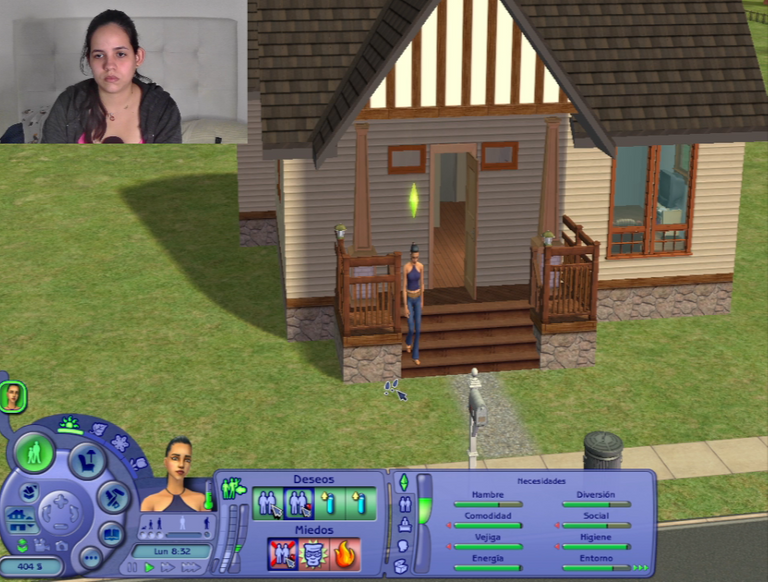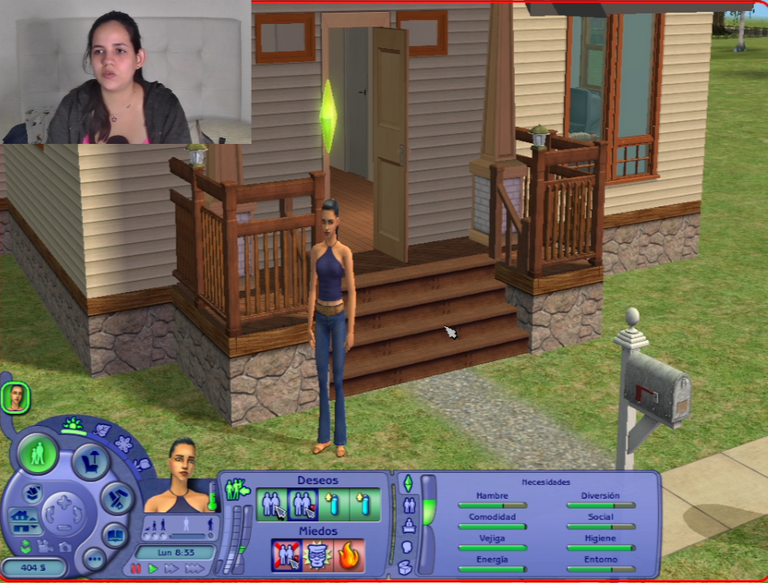 I wanted to make the Sim with characteristics, traits and personality similar to mine. So that it can also develop special skills. At the moment of choosing the profession, I chose without any doubt the one which is of course my career. My Sim will be an educator! So I must say that I am quite excited about that. Now there is something I should say at this point and that is that in the previous videos I talked about some basics that we should have in the home unit and what is best for our Sims. And one of those things that can not be left to pass is to develop skills in our Sim. It is extremely important that we give them activities that are not only for entertainment or socialization, but also serve to increase their knowledge in some area. So it all depends on what you want for your Sims.
What skills do Sims develop? To give you an idea, you can develop: cooking, mechanics, physics, cleaning, logic and charisma. Depending on the profession and trade your Sim is involved in, I recommend that you choose to develop first those skills that will help you advance in that activity. When you accept a job, you will automatically see in some skill bars, a level underlined and indicating that you must reach that level to achieve a promotion. Each skill bar has ten points. For example, if you choose to become a Policeman, as soon as you accept the job, the Physical or Logic skill bars will be marked.
Quise hacer el Sim con características, rasgos y personalidad similares a las mías. Para que también pueda desarrollar habilidades especiales. Al momento de elegir la profesión, elegí sin duda alguna aquella qué es por supuesto mi carrera ¡Mi Sim será una educadora! Por lo que debo decir que eso me entusiasma bastante. Ahora hay algo que debo decir a este punto y es que en los vídeos anteriores hablé sobre algunos aspectos básicos que debemos de tener en la unidad doméstica y que es lo mejor para nuestros Sims. Y una de esas cosas que no se puede dejar a pasar es la de desarrollar habilidades en nuestro Sim. Es sumamente importante que le otorgemos actividades a ellos que no solo sean de entretenimiento o socialización, sino que también sirvan para que aumente sus conocimientos en algún área. Por lo que todo dependerá de que es lo qué tú quieres para tus Sims.
¿Qué habilidades desarrollan los Sims? Para que tenga una idea puedes desarrollar: cocina, mecánica, físico, limpieza, lógica y carisma. Dependiendo de la profesión y oficio al que se dedique tu Sim, te recomiendo que elijas desarrollar primero aquellas habilidades que te ayuden ha avanzar en dicha actividad. Cuando aceptas un trabajo, automáticamente te van a aparecer en algunas barras de habilidad, un nivel subrayado y que te indican que debes llegar hasta tal nivel para lograr un ascenso. Cada barra de Habilidades tiene diez puntos. Por ejemplo, sí eliges ser Policía, en cuanto aceptas el trabajo te aparecerán marcadas las barras de habilidad de Físico o Lógica.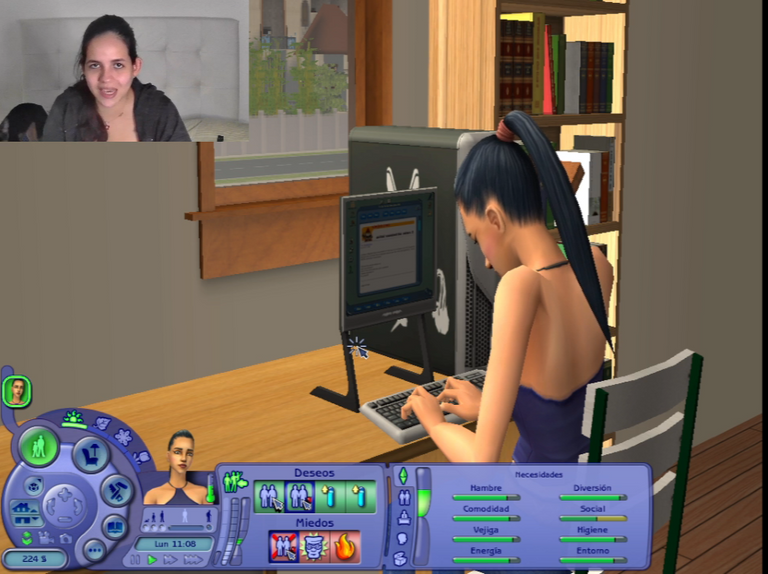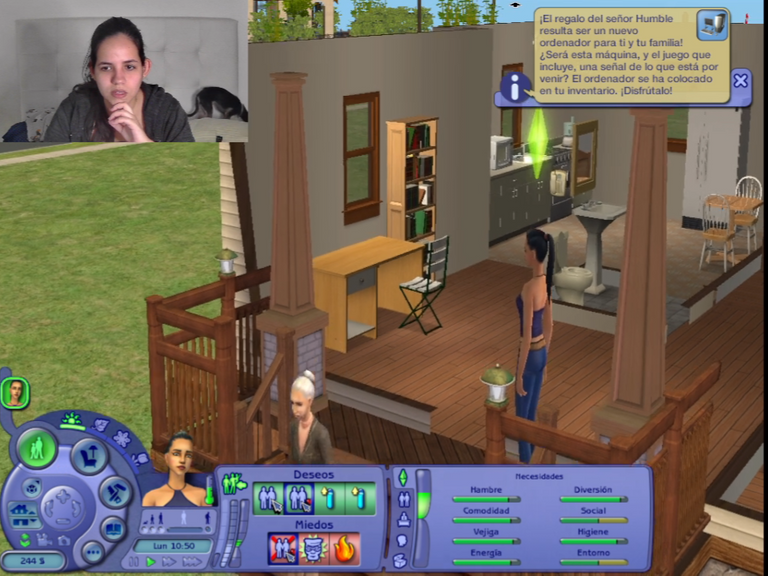 If you later wish to develop skills for your own reasons, of course you can do so, I only suggest that you develop those that will help you earn more money in your job. Other skills are really useful for everyday use such as Cooking, because if you don't know how to cook you will probably end up burning the house down. Also, if you prepare better dishes your Sim will be better satiated than with low quality dishes. It is also advisable to develop some Charisma to establish friendly or loving relationships with other Sims. And then you can also develop (yes, you have the expansion of the trades) a particular trade in which you can work from home and be your own boss. You will find plenty of things to do in this regard depending on your tastes and what your Sims do best.
Finally my friends, I hope you can enjoy the video as you will find some surprises and I can't wait to upload the next chapter which is going to be super good as I will return to Downtown, the Sims Urban Center and it is one of my favorite places to play. I just want to say thank you very much for stopping by and supporting my work, I send you a big hug and I'll see you in the next video!
Sí más adelante deseas desarrollar habilidades por cuestiones tuyas, por supuesto que lo puedes hacer, solo sugiero que se desarrollen aquellas que nos ayudarán a ganar más dinero en nuestro trabajo. Otras habilidades resultan realmente útiles para el uso diario como el de la Cocina, ya que sino sabes cocinar es probable que termines incendiado la casa. Además, si preparas mejores platillos tu Sim quedará mejor saciado que con platillos de baja calidad. También es oportuno desarrollar algo de Carisma para entablar relaciones de amistad o amorosas con otros Sims. Y pues también puedes desarrollarte (si, tienes las expansión de los oficios) un oficio particular en el que puedas trabajar desde casa y seas tu propio jefe. Encontraras bastante cosas que hacer al respecto dependiendo de tus gustos y en qué se desenvuelva mejor tu Sims.
Finalmente amigos míos, espero que puedan disfrutar el vídeo ya que encontraran alguna que otra sorpresa y no puedo esperar por subir el siguiente capítulo que va a estar súper bueno ya que volveré a Downtown, el Centro Urbano de los Sims y es uno de mis lugares favoritos para jugar. No me queda más que decirles que muchisimas gracias por pasar por aquí y apoyar mi trabajo, les envío un fuerte abrazo y ¡Nos vemos en el próximo video!
Allí photos captured by me/Todas las fotos capturadas por mí

---
▶️ 3Speak