¡Hola, Comunidad de Hive!
Hello, Hive Commnunity!
---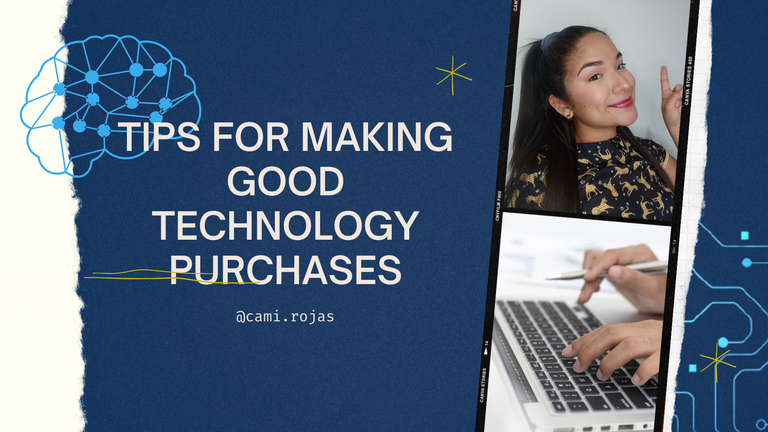 ---
Las decisiones tecnologicas, son las más complicadas desde mi punto de vista, puesto que, a veces nos llevamos llevar demasiado por lo que esta de moda y en tecnologia es cierto que muchas veces se vuelve viral algo super útil o demasiado bueno, pero en ocasiones son cosas que ya podemos lograr con lo que tenemos y las compras en el ambito de tecnologia son complicadas porque significa una inversión muchas veces grande y hay que pensar lo muy bien, es por eso que hoy comparto con ustedes mis mejores consejos para hacer buenas compras tecnologicas.
Technological decisions are the most complicated from my point of view, because sometimes we get carried away too much by what is fashionable and in technology it is true that many times it becomes viral something super useful or too good, but sometimes they are things that we can already achieve with what we have and purchases in the field of technology are complicated because it means an investment often large and you have to think very well, that's why today I share with you my best tips for making good technology purchases.
---
1| Simpre preguntate ¿cada cuanto lo voy a usar?
1| Always ask yourself how often will I use it?
---
---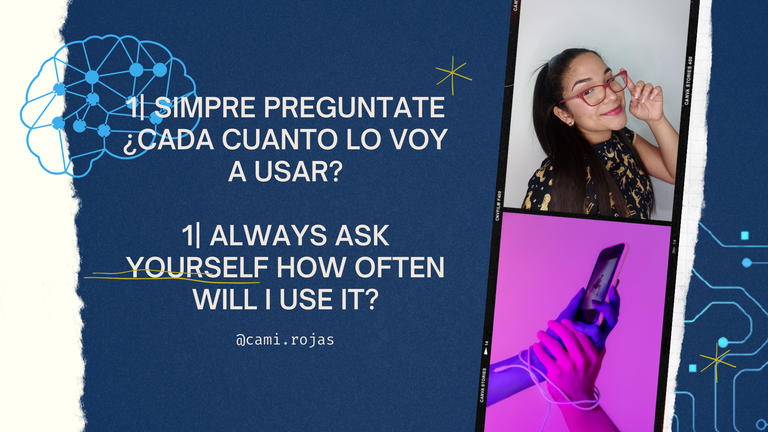 ---
Comprar puede ser muy satisfactorio y cuando sale un teléfono nuevo o cualquier cosa novedosa siempre lo queremos pero tenemos que preguntarnos cada cuanto o que tan frecuente vamos a usar eso que tanto queremos y que tan importante es eso para nuestra vida, porque siempre nos pasa que compramos algo a lo que realmente no le damos mucho uso, en mi caso siento que todo lo que he comprado le he sacado muchísimo provecho.
Buying can be very satisfying and when a new phone or anything new comes out we always want it but we have to ask ourselves how often or how often we are going to use what we want so much and how important it is for our life, because it always happens that we buy something that we do not really give much use, in my case I feel that everything I have bought I have gotten a lot out of it.
---
2| Invertir un poco más, es mejor que comprar frecuente
2| Investing a little more is better than buying frequently
---
---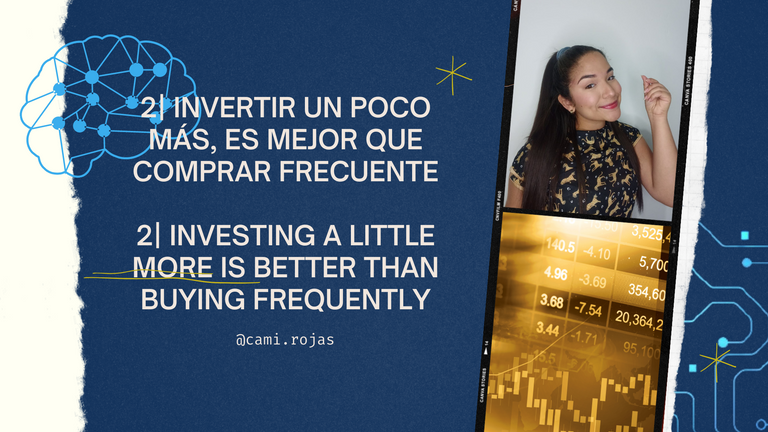 ---
Hay cosas que suelen dañarse mucho como los mouse, los audifonos alamabricos y otras cosas que son faciles de que se rompan, es por eso, que es mejor tratar de invertir un poco más para que pueda durar un poco más, por ejemplo compre hace ya un año un mouse inalambrico y me ha resultado demasiado bueno, si hubiese comprado uno alambrico,me hubiese ahorrado más de mitad pero soy un desastre con ese tipo de compras. Así que sí, en algunas cosas, a veces es mejor gastar de más en algo que pueda durarnos mucho más a través del tiempo.
There are things that tend to get damaged a lot like mice, wired headphones and other things that are easy to break, that is why it is better to try to invest a little more so that it can last a little longer, for example I bought a wireless mouse a year ago and it has been too good, if I had bought a wired one, I would have saved more than half but I am a disaster with that kind of purchases. So yes, in some things, sometimes it is better to spend more on something that can last much longer over time.
---
3| Investigar
3| Research
---
---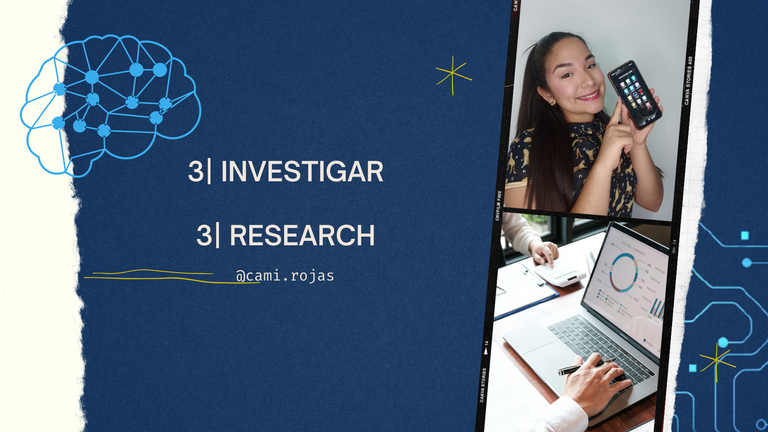 ---
Comprar impulsivamente es bueno en muchas cosas, pero en este ámbito definitivamente hay que investigar muy bien, tanto de la marca como el producto, porque hay marcas que son muy buenas pero no todos sus productos lo serán, así que nos conviene siempre investigar, ver videos, leer reseñas, pregunten a amigos, no se conformen con una sola opinión, vayan más allá.
Buying impulsively is good in many things, but in this area you definitely have to research very well, both the brand and the product, because there are brands that are very good but not all their products will be, so we should always investigate, watch videos, read reviews, ask friends, do not settle for a single opinion, go further.
---
4| La moda no siempre es lo mejor
4| Fashion is not always the best
---
---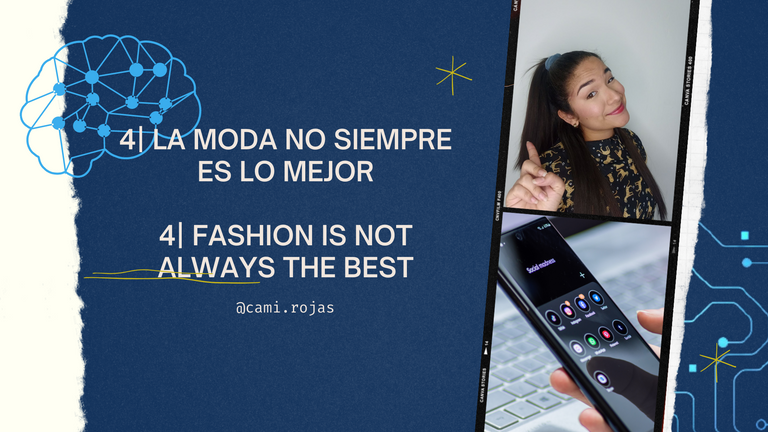 ---
Hay muchos productos o aplicaciones pagas que se ponen de moda porque muchas personas comienzan a usarlo mayormente en redes sociales y siempre vamos a comprarlo o descargar simplemente proque esta en todos lados, siento que en aplicaciones no es tan grave porque si no es util para nosotros, normalmente desintala y algunas son tan económicas que podemos decir que no es mucho, pero no puedo decir lo mismo de los produtos, así que siempre es bueno saber nuestras necesidades e imaginarla con eso que nos causa curiosidad.
There are many products or paid applications that become fashionable because many people start to use it mostly in social networks and we always go to buy or download it simply because it is everywhere, I feel that in applications is not so serious because if it is not useful for us, usually uninstall it and some are so cheap that we can say that it is not much, but I can not say the same about the products, so it is always good to know our needs and imagine it with that that causes us curiosity.
---
5| Aprovecha las multifunciones
5| Take advantage of multi-functions
---
---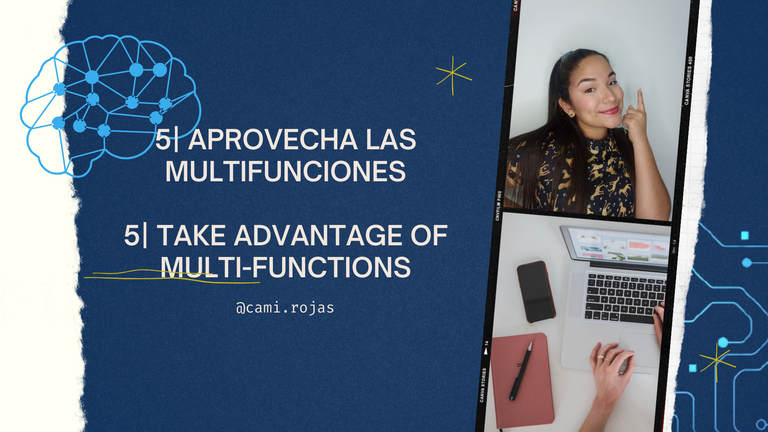 ---
En ocasiones no sabemos que podemos hacer muchas cosas con algo indispensable, por ejemplo, desde el teléfono podemos escanear documentos, entonces en este sentido, yo siento que un scanner seria algo que yo no utilizaría tanto;y así con muchas cosas, lo podemos hacer desdes nuestro teléfono o computadora, que son herramientas que considero son cosas que usamos bastante.
Sometimes we do not know that we can do many things with something indispensable, for example, from the phone we can scan documents, so in this sense, I feel that a scanner would be something that I would not use so much; and so with many things, we can do it from our phone or computer, which are tools that I consider are things that we use a lot.
---
Una de mis actividades favoritas es comprar, pero en el ambito de la tecnologia siempre doy pequeños pasos, siguiendo estos pequeños consejos siento que he hecho compras inteligentes, así que espero que les pueda ayudar.
Espero que les haya gustado este post.
Nos leemos pronto.
Nota: los diseños fueron realizados en canva por mi persona, y las fotos utilizadas son de libre uso en la aplicación.
One of my favorite activities is shopping, but in the field of technology I always take small steps, following these little tips I feel I have made smart purchases, so I hope it can help you.
I hope you liked this post.
See you soon.
Note: the designs were made in canva by myself, and the photos used are free to use in the application.
---
---

---