¡Hola, Comunidad de Hive!
Hello, Hive Commnunity!
---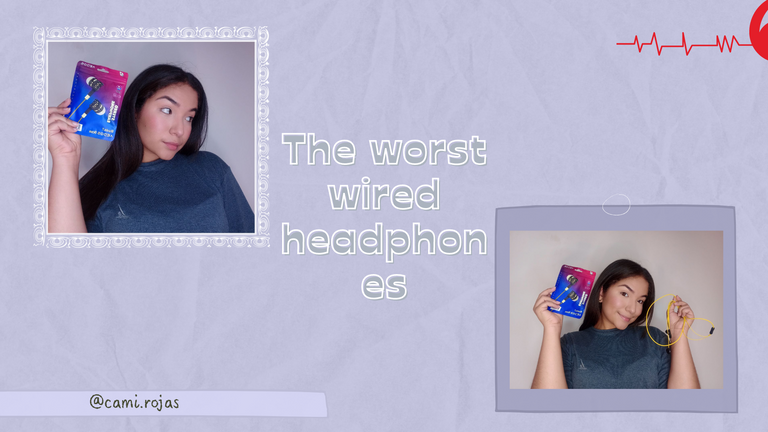 ---
¿Quién dice que no debemos hablar también de esos productos que compramos y no funcionan? Para mi las reseñas deben ser sinceras, por eso también deben reflejar cuando las cosas no salgan bien. Como saben soy amante de los audífonos pero sobretodo de los de cable o los alámbricos, porque la verdad los inalámbricos son una gran idea pero no me gusta cuando se descargan porque te quedas como a la deriva, así que yo prefiero tener varios alámbricos.
Normalmente tenía 3 audífonos alámbricos, unos Xiaomi que suelo usar con el teléfono porque me gusta su compatibilidad con el teléfono, tenía otros negros Alcatel, que no me gustaban mucho pero que solía usar con la computadora, estos quedaron en Cumaná, porque luego me regalaron unos azules de gatito muy cuchis y muy buenos, así que esos pasaron a estar en la compu. Sucede que un día estos azules se me cayeron y se rompieron completamente.
Who says we shouldn't also talk about those products we bought and they don't work? For me, reviews should be sincere, that's why they should also reflect when things don't work out well. As you know I am a lover of headphones but mostly wired or corded, because the truth the wireless ones are a great idea but I don't like when they get discharged because you are left like drifting, so I prefer to have several wired ones.
I usually had 3 wired headphones, some Xiaomi that I usually use with the phone because I like its compatibility with the phone, I had other black Alcatel, which I did not like much but I used to use with the computer, these were left in Cumana, because then I got some blue kitty very cuchis and very good, so those happened to be in the computer. It happens that one day I dropped these blue ones and they broke completely.
---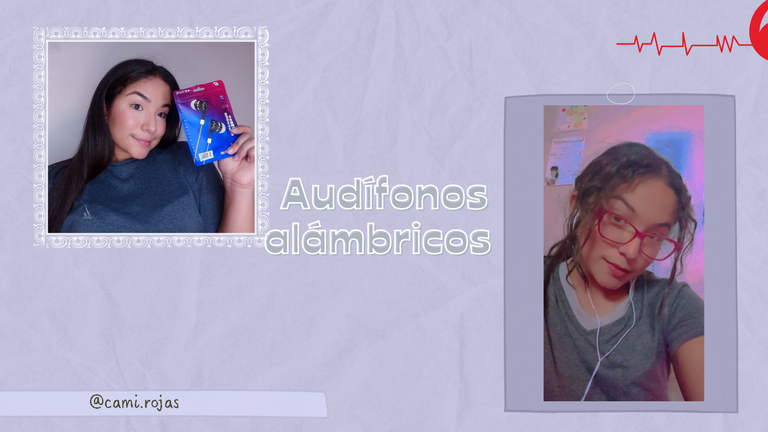 ---
Un día fui entonces a Canguro en el centro de Puerto la Cruz, porque mi hidrogel se levanto todo y quería colocarle vidrio templado al teléfono, porque sinceramente la experiencia con el hidrogel no me gusto nada de nada. El caso fue había una promoción y el vidrio templado me salio en 2.5$ con todo y la colocación; me acorde de que no tenía audífonos de cable para la computadora y compre unos, salieron en 3$.
Los audífonos vienen en una bolsita, y son de la marca AEDOS, nunca confié demasiado en los audífonos por varias razones: la marca es completamente desconocida, fueron muy económicos y nunca los había visto, pero yo dije: que tan malos puede ser... Cuando los puse en la computadora, quede como payasa porque se escuchaban super bajo, esto no me molestaba tanto al principio porque tampoco me gusta que me dejen sorda.
La situación empeoro mucho más al otro día porque comenzaron a escucharse entrecortado, y de verdad a veces con audios bajos no se escucha nada, otra cosa es que de pronto cuando los sonidos aumentan se escucha como una corneta a la que le entro agua y no es el caso con ellos porque solo se han usado como 2 veces y nunca bajo circunstancias totalmente normales.
One day I went to Kangaroo in the center of Puerto la Cruz, because my hydrogel was all lifted and I wanted to put tempered glass on the phone, because honestly the experience with the hydrogel I did not like anything at all. The case was there was a promotion and the tempered glass came out at $ 2.5 with everything and placement; I remembered that I had no cable headphones for the computer and bought some, they came out at $ 3.
The headphones come in a bag, and they are of the brand AEDOS, I never trusted the headphones too much for several reasons: the brand is completely unknown, they were very cheap and I had never seen them, but I said: how bad can they be? When I put them on the computer, I was like a clown because they sounded super low, this didn't bother me so much at first because I don't like to be deaf either.
The situation got much worse the next day because they started to sound choppy, and really sometimes with low audios you can't hear anything, another thing is that suddenly when the sounds increase you hear like a bugle that got water in it and that's not the case with them because they have only been used like 2 times and never under totally normal circumstances.
---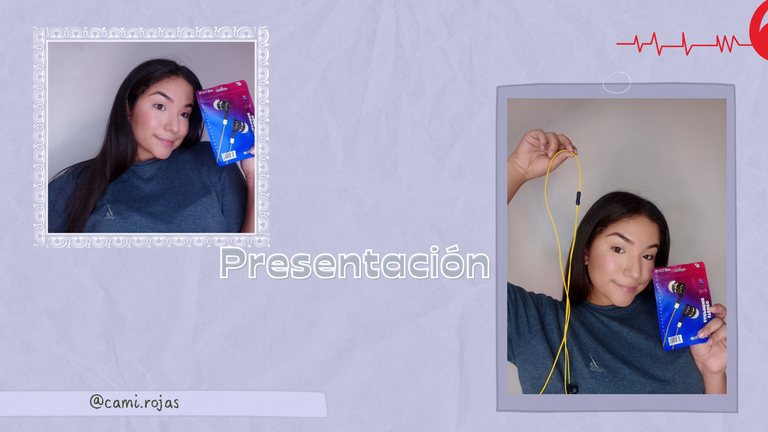 ---
En el aspecto físico son de un color amarillo con negro que no me gusta mucho pero si funcionaran bien lo ignoraría completamente, además la parte del auricular con la goma, se siente de super baja calidad, esto también lo pudiera perdonar por lo económico pero de verdad no logro entender porque se escuchan tan horrible, esto si me desagrada.
Siento que hay audífonos igual de económicos como el caso de mis azules, esos costaron 2$ y eran muchísimo mejores que estos, solo que de verdad de tanto caerse se rompieron, los volvería a comprar si los consiguieran porque por su precio son realmente buenos. También he probado unos al mismo precio, que ahora no logro recordar y son buenos, así que realmente pienso que estos son una horrible compra, agradezco no haber perdido más dinero.
In the physical aspect they are of a yellow color with black that I do not like much but if they worked well I would ignore it completely, in addition the part of the earphone with the rubber, feels of super low quality, this also could forgive it for the economic but I really can not understand why they sound so horrible, this if I dislike.
I feel that there are headphones equally economic as the case of my blue ones, those cost 2$ and were much better than these, but they really broke because they fell so much, I would buy them again if they could get them because they are really good for their price. I have also tried ones at the same price that I can't remember now and they are good, so I really think these are a horrible buy, I'm thankful I didn't lose more money.
---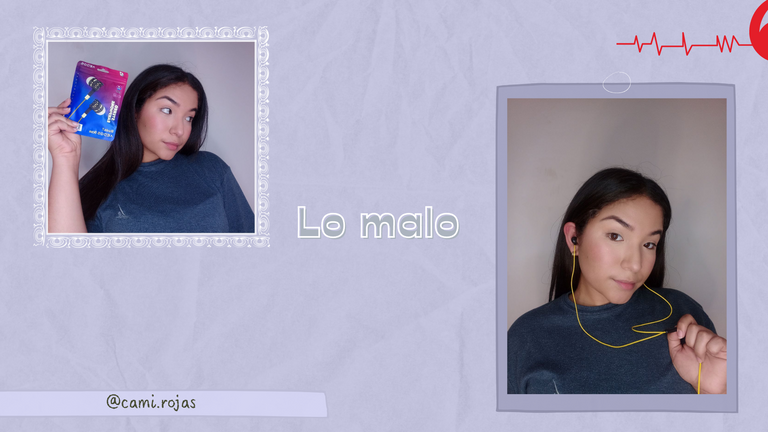 ---
De verdad si ven estos audífonos por ahí, no los compren, por el mismo precio aunque no lo crean pueden conseguir algo mejor, y algo mucho más estable si colocan unos 2 o 3$ más, de verdad no se que ocurría conmigo el día que los compre, pero por lo menos me sirve de experiencia. Y bueno al menos me queda la bolsita para guardar cualquier cosa JAJAJAJA.
Por ahora, uso mis audífonos blancos xiaomi también para la compu y a veces me apoyo de mis inalámbricos, en un futuro me compraría unos marca aiwa que son muy muy buenos y cuestan 6$, mi novio compro unos y de verdad tienen una calidad impresionante, siento que valen completamente la pena, es mejor comprarse algo de calidad, que comprar algo que no sabemos como será, y esta experiencia me lo corrobora.
Really if you see these headphones out there, do not buy them, for the same price believe it or not you can get something better, and something much more stable if you put 2 or 3$ more, I really do not know what happened to me the day I bought them, but at least it serves as an experience. And well at least I have the little bag to store anything HAHAHAHAHAHAHA.
For now, I use my white xiaomi headphones also for the computer and sometimes I use my wireless headphones, in the future I would buy some aiwa brand that are very very good and cost 6$, my boyfriend bought some and they really have an impressive quality, I feel that they are completely worth it, it is better to buy something of quality, than to buy something that we do not know how it will be, and this experience corroborates it to me.
---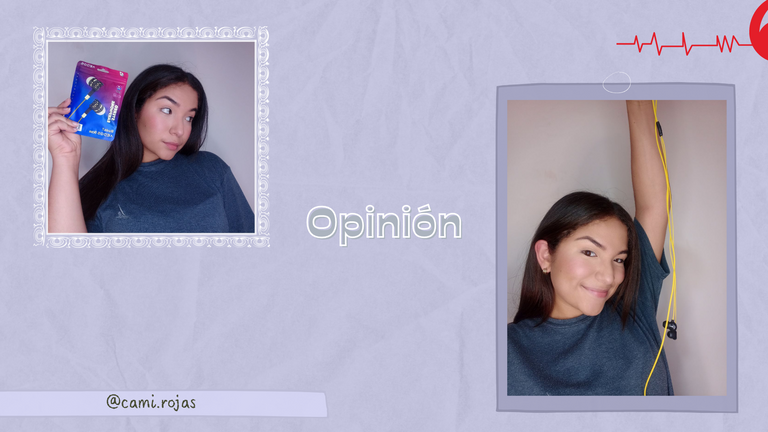 ---
---
Espero que les haya gustado este post y que les sirva de algo. Nos leemos pronto.
I hope you liked this post and that it is of some use to you. See you soon.
---
---

---