¡Hola, Comunidad de Hive!
Hello, Hive Commnunity!
---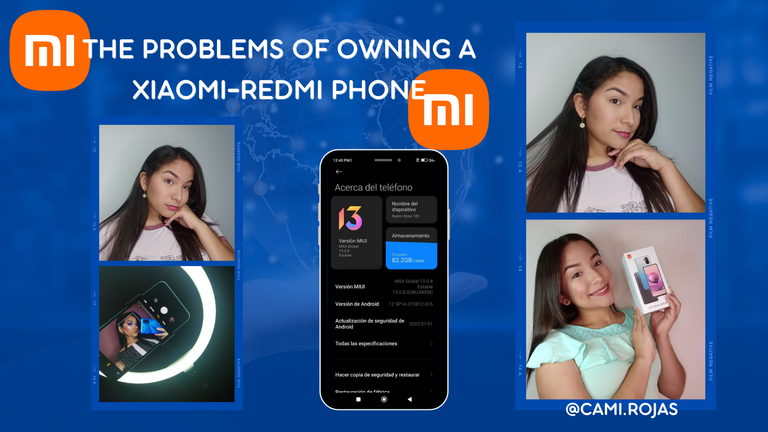 ---
Hace aproximadamente un año que estoy usando Xiomi, primero con un Redmi 9T y ahora, con un Redmi Note 10S, las experiencias las he compartido en diferentes ocasiones, en su mayoría han sido buenas experiencias pero como todo en esta vida no es color rosa, también hay aspectos negativos de tener alguno de los dispositivos de la empresa Xiaomi y el día de hoy me gustaría enumerar y explicarles todas estas cosas, con este post les doy algunas perspectivas de mi experiencia con la marca.
About a year ago I am using Xiomi, first with a Redmi 9T and now, with a Redmi Note 10S, the experiences I have shared on different occasions, mostly have been good experiences but as everything in this life is not rosy, there are also negative aspects of having any of the devices of the company Xiaomi and today I would like to list and explain all these things, with this post I give you some perspectives of my experience with the brand
---
1| Los fallos de MIUI
1| MIUI bugs
---
---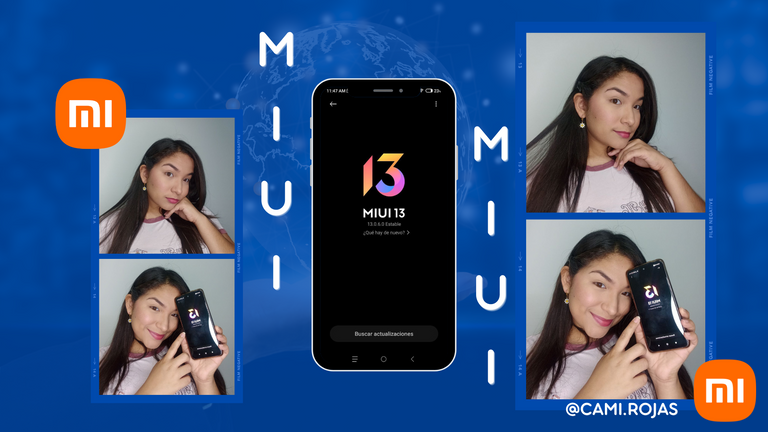 ---
Bueno, yo les hice un post hablando del MIUI 13 y la verdad esta es una de las mejores opciones de este sistema operativo, pero en el pasado, el mismo sistema a veces daba errores, o el sistema se colocaba lento, recuerdo una vez teniendo el 9T que se quedaba en error cuando estaba usando la cámara, sinceramente siento que escucharon las quejas porque con el Note 10S una sola vez note un error y sinceramente se resolvio muy fácil.
Estoy ansiosa por ver más versiones de este sistema operativo, porque sinceramente siento que han mejorado muchísimo en el tiempo.
Well, I did a post talking about MIUI 13 and the truth is this is one of the best options of this operating system, but in the past, the same system sometimes gave errors, or the system was slow, I remember once having the 9T that stayed in error when using the camera, I sincerely feel that they heard the complaints because with the Note 10S only once I noticed an error and honestly it was resolved very easily.
I am anxious to see more versions of this operating system, because I sincerely feel that they have improved a lot over time.
---
2| Lentitud con el tiempo
2| Slow over time
---
---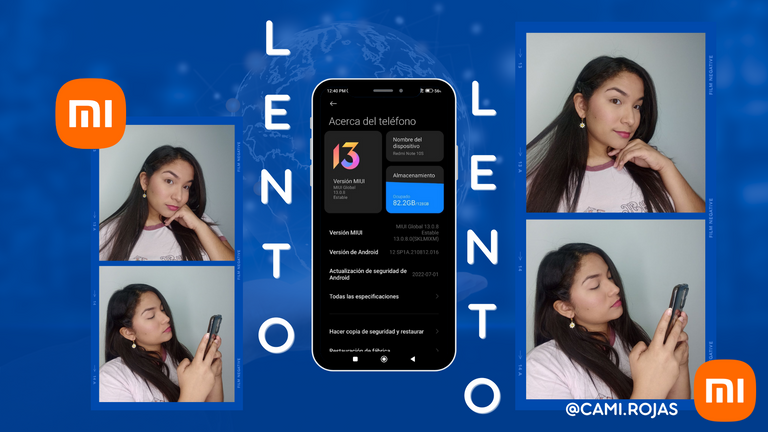 ---
No es mi experiencia pero he escuchado de muchas personas que después de unos meses, el teléfono se les coloca pesado y todas las acciones se ponen lentas, las razones pueden ser muchas, ya sea por fallo del sistema, algun permiso que no favorece, porque el teléfono no se actualiza y se queda como atrás pro así decirlo, entonces ciertas acciones se complican bastante. Como les comento, esto es algo que les pasa a algunas personas y otras no, en mi caso con mis dos teléfonos no me ocurrió, pero puede ser una posibilidad.
It is not my experience but I have heard from many people that after a few months, the phone is placed heavy and all actions become slow, the reasons can be many, either by system failure, some permission that does not favor, because the phone is not updated and stays as back so to speak, then certain actions are quite complicated. As I commented, this is something that happens to some people and others do not, in my case with my two phones did not happen to me, but it may be a possibility.
---
3| No encontrar el diseño o colores deseados
3| Not finding the desired design or colors
---
---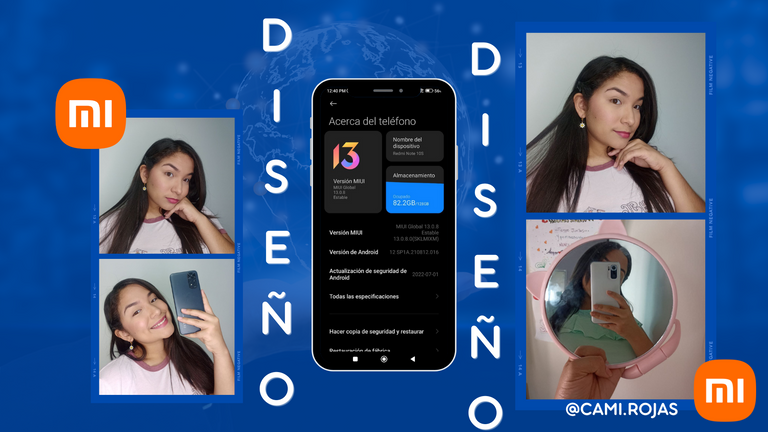 ---
La verdad esto puede ser dependiendo de la gama, pero hay teléfonos que te gustan pero que el diseño no tanto y bueno puedes elegir si deseas adquirir de todas formas o no, lo que más me gusto en su momento del Redmi Note 10S y el PRO es que trajo unos colores y una versión como en degradado que era bellisimo, el mio es blanco porque era el único color que quedaba en la tienda, pero la empresa a veces saca colores o diseños muy simples, siento que esto no es realmente un problema grave pero quise incluirlo porque depende del tipo de consumidor.
The truth this may be depending on the range, but there are phones that you like but not so much the design and well you can choose whether you want to buy anyway or not, what I liked most at the time of the Redmi Note 10S and PRO is that it brought some colors and a version as a gradient that was beautiful, mine is white because it was the only color left in the store, but the company sometimes takes colors or very simple designs, I feel that this is not really a serious problem but I wanted to include it because it depends on the type of consumer.
---
4| Popularización
4| Popularization
---
---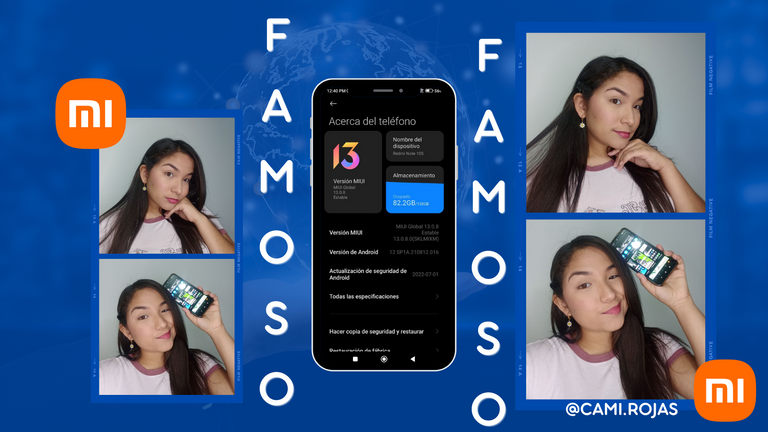 ---
Okey, sé que este subtítulo puede ser quizá demasiado confuso, pero me refiero a que como esta marca es tan popular en estos momento, cualquier teléfono que sale a mercado se vuelve viral y de alguna manera todo el mundo en pocos meses desea tenerlo, entonces, hay cosas que no se comunican demasiado y que por fabricarse en masas se pasan por alto algunas cosas, por ejemplo, con mi experiencia con el 9T, nunca he visto algún comunicado oficial de la marca sobre los múltiples teléfonos que fallaron como el mio y fue un teléfono super comercial, que basicamente las personas se enteraron porque la voz en los centros técnicos se comenzo a correr.
Entonces, la popularazación de estos dispositivos a veces suelen tapar algunos pequeños errores y esto no es tan bueno.
Ok, I know that this subtitle may be too confusing, but I mean that as this brand is so popular right now, any phone that comes to market goes viral and somehow everyone in a few months wants to have it, then, there are things that are not communicated too much and because of mass production some things are overlooked, for example, with my experience with the 9T, I have never seen any official communication from the brand about the multiple phones that failed like mine and it was a super commercial phone, that basically people found out because the word in the technical centers started to spread.
So, the popularization of these devices sometimes tends to cover up some small bugs and this is not so good.
---
La verdad, Xiaomi es una marca muy estable, a mi me gusta muchisímo y he tenido buenas experiencias, realmente me encanta pero como todo, hay que ser realistas y entender que no todo es bueno, por ende hay que explicar también los aspectos negativos, realmente tuve que pensar mucho en ellos, pero aquí les dejo estos 4 problemas que conozco.
Espero que les haya gustado este post.
Nos leemos pronto.
The truth, Xiaomi is a very stable brand, I like it a lot and I have had good experiences, I really love it but like everything, you have to be realistic and understand that not everything is good, therefore we must also explain the negative aspects, I really had to think a lot about them, but here I leave these 4 problems that I know.
I hope you liked this post.
See you soon.
---
---

---