¡Hola, Comunidad de Hive!
Hello, Hive Commnunity!
---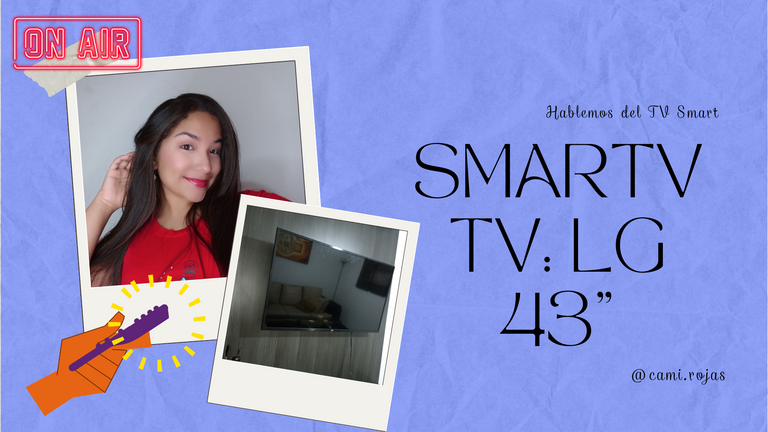 ---
La tecnología ha avanzado tanto que a veces es difícil determinar como eran las cosas antes, como les he comentado en varias ocasiones no soy mucho de ver televisión pero tengo que admitir que la nueva tecnología de los SmartTv me ha atrapado considerablemente, del equipo del cual les vengo a hablar hoy no es mío completamente, pero lo he usado en múltiples ocasiones debido a que es el televisor de mi novio y aquí es donde vemos series y películas.
Para comenzar a hablar de este equipo tenemos que hablar de sus características básicas, entre ellas tenemos: su calidad 4K UHD, con el procesador α5 Gen4, cuenta con 43 pulgadas que hacen que sea de un excelente tamaño, su sistema operarito es el WebOS y por último tiene un audio virtual que permite que la experiencia del sonido sea realmente bueno.
Technology has advanced so much that sometimes it is difficult to determine how things were before, as I have told you on several occasions I am not much of a TV watcher but I have to admit that the new SmartTv technology has caught me considerably, the equipment of which I come to talk today is not mine completely, but I have used it on multiple occasions because it is my boyfriend's TV and this is where we watch series and movies.
To start talking about this equipment we have to talk about its basic features, among them we have: its 4K UHD quality, with the α5 Gen4 processor, it has 43 inches that make it an excellent size, its operating system is the WebOS and finally it has a virtual audio that allows the sound experience is really good.
---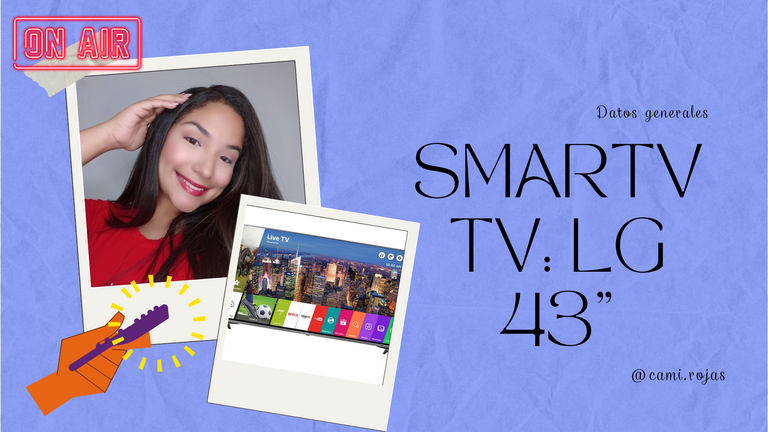 ---
Lo primero de lo que me gastaría hablarles es que realmente este televisor es una excelente inversión para consumir contenido como se debe, sinceramente no es común en esta época ver televisión por cable pero este televisor cuenta con todos los servicios de streaming, siendo Netflik y Disney+ el que más usamos; otra cosa que me impresiono es que los videos o películas viejas que fueron grabadas obviamente bajo condiciones tecnológicas diferentes son llevados a la máxima calidad.
En cuanto al procesador, es sumamente rápido y ágil el televisor, de verdad me impresiona la forma en la que las tareas se cumplen al 100%; sinceramente hay veces que podemos tener una buena calidad de imagen pero el simple hecho de que las tareas no fluyan como deberían hace que nos desencantemos de las cosas, en este caso esto no pasa con este equipo y se agradece.
Tocando el tema del sistema operativo, es muy bueno, tiene la particularidad de que esta basado en Linux, por lo que es muy intuitivo y fácil de entender y manejar. Además tiene la particularidad de que puedes hablar e inmediatamente se va a buscar justo lo que has dicho, nunca había estado en contacto con este sistema operativo y honestamente tengo solo cosas buenas que decir.
The first thing I would like to talk about is that this TV is really an excellent investment to consume content as it should, honestly it is not common in this era to watch cable TV but this TV has all the streaming services, being Netflik and Disney+ the one we use the most; another thing that impressed me is that the videos or old movies that were obviously recorded under different technological conditions are brought to the highest quality.
As for the processor, the TV is extremely fast and agile, I am really impressed with the way in which the tasks are fulfilled at 100%; honestly there are times when we can have a good image quality but the simple fact that the tasks do not flow as they should makes us disenchanted with things, in this case this does not happen with this equipment and it is appreciated.
Touching the subject of the operating system, it is very good, it has the particularity that it is based on Linux, so it is very intuitive and easy to understand and manage. It also has the particularity that you can speak and it will immediately search for just what you said, I had never been in contact with this operating system and honestly I have only good things to say.
---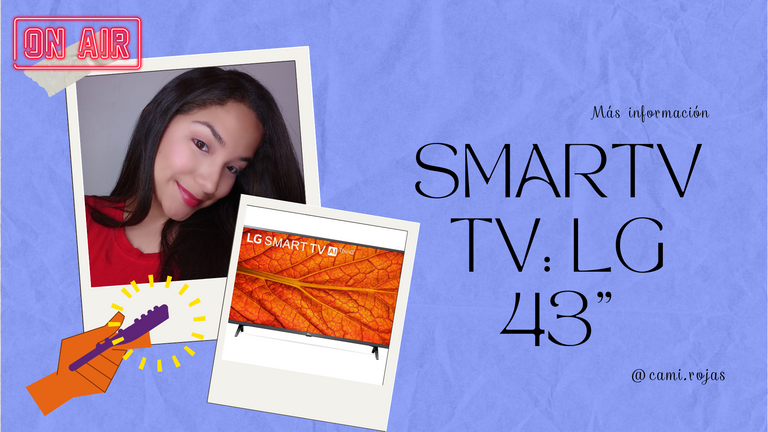 ---
En cuanto al tamaño, creo que es cuestión de gustos, cada quien decide cual es su preferencia, a mi me parece que tiene un tamaño perfecto porque esto permite disfrutar cómodamente lo que se vaya a reproducir y además se ubica con facilidad en cualquier espacio disponible. Físicamente es un televisor como al que estamos acostumbrado: color negro y apariencia sobria.
Algo que también es importante mencionar es que este televisor viene con un control que me encanta, el cual tiene obviamente el botón de encendido y los números; pero lo que las me gusta es que vienen incluidos las fechas y un touche que me encanta porque hace que moverse en el televisor sea sencillo. Nunca le he hablado al control y este se ha quedado pegado, reconoce inmediatamentente la voz.
As for the size, I think it is a matter of taste, everyone decides what their preference is, I think it has a perfect size because this allows you to comfortably enjoy what you are going to play and also is easily located in any available space. Physically it is a TV as we are used to: black color and sober appearance.
Something that is also important to mention is that this TV comes with a control that I love, which obviously has the power button and numbers; but what I like is that the dates are included and a touche that I love because it makes moving around the TV is simple. I have never spoken to the remote and it has stuck, it immediately recognizes the voice.
---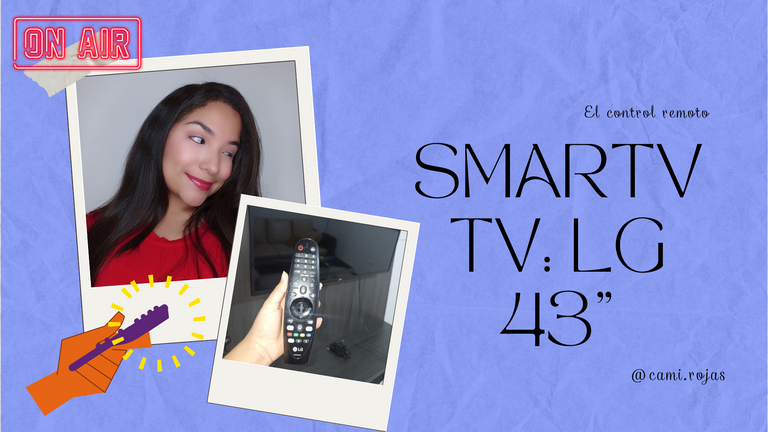 ---
Los televisores SmarTv realmente son el presente y el futuro, esta opción que nos presenta Lg es sumamente buena y aunque su precio es un poco elevado (va desde los 500 y los 600$) hay ocasiones donde colocan ofertas donde llega a estar hasta en 300$ y a veces estas oportunidades llegan y se aprovechan al máximo.
Este equipo me deja impresionado, realmente ver cualquier cosa en él es como vivir una experiencia al máximo, tiene buenas características y brinda comodidades a sus usuarios. Realmente uno de los mejores SmarTv con los que me he topado.
SmarTv TVs are really the present and the future, this option presented by Lg is extremely good and although its price is a little high (ranging from $ 500 and $ 600) there are times where they place offers where it gets to be up to $ 300 and sometimes these opportunities come and take full advantage.
This device leaves me impressed, really see anything on it is like living an experience to the fullest, has good features and provides comfort to its users. Really one of the best SmarTv I have come across.
---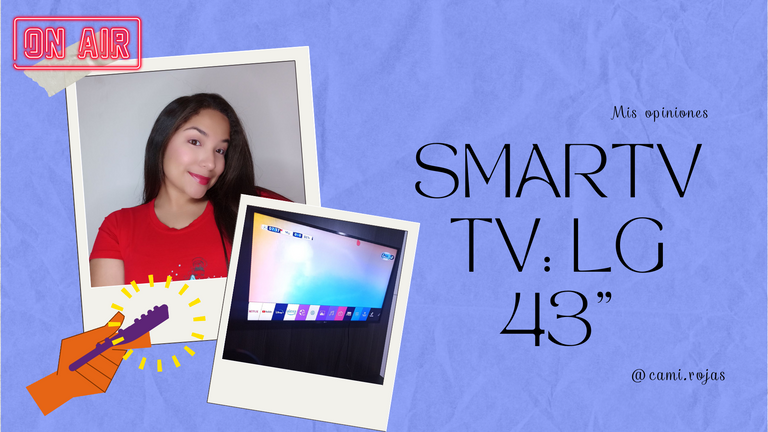 ---
---
Espero que les haya gustado este post. Nos leemos pronto.
I hope you liked this post. See you soon.
---
---

---