¡Hola, Comunidad de Hive!
Hello, Hive Commnunity!
---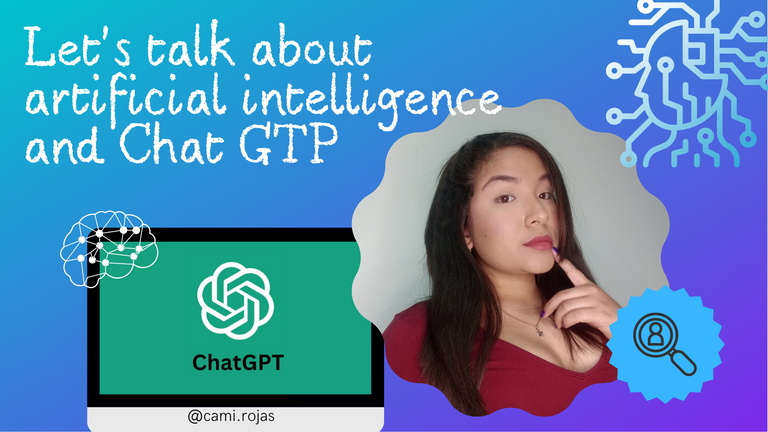 ---
¿La inteligencia artificial dominará el mundo? Esas son algunas de las preguntas qur todo el mundo se hace luego de que se anunciará Chat GTP, un sistema basado en inteligencia artificial y como sabemos la inteligencia artificial busca crear las mismas capacidades que desarolla el ser humano. Y este sistema propuesto por la empresa OpenAI, su función principal es poder realizar tareas relacionadas con el lenguaje.
Chat GTP se usa como cualquier chat, dónde le realizas una pregunta o le pides alguna acción y este responde con las respuestas correctas o la acción. Algunas acciones en la que se destaca son: la creación de guiones, responder preguntas historicas o de razonamiento, y proporcinar datos. Se utiliza a través de su página oficial, dónse hace un registro y posteriormente te da acceso al chat, pero algo importante a destacar es que no se encuentra disponible para Venezuela.
Will artificial intelligence dominate the world? These are some of the questions that everyone is asking after the announcement of Chat GTP, a system based on artificial intelligence, and as we know, artificial intelligence seeks to create the same capabilities that human beings develop. And this system proposed by the company OpenAI, its main function is to be able to perform tasks related to language.
Chat GTP is used as any chat, where you ask a question or request an action and it responds with the correct answers or action. Some actions in which it excels are: creating scripts, answering historical or reasoning questions, and providing data. It is used through its official website, where a registration is made and then gives you access to the chat, but something important to note is that it is not available for Venezuela.
---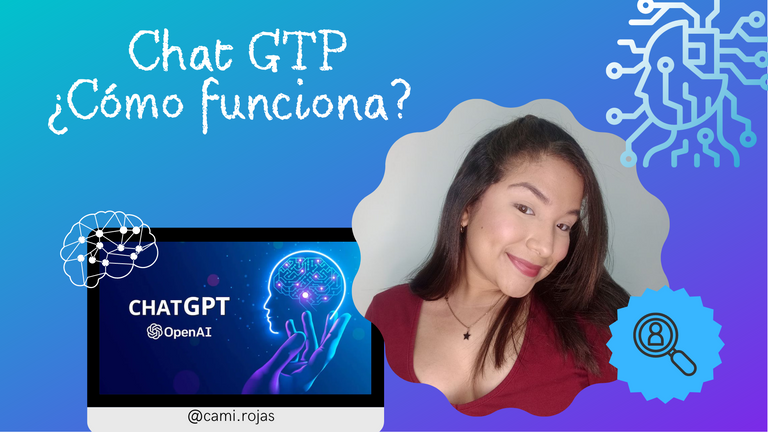 ---
El anuncio de este sistema ha sido todo un exito, tanto así que Microsoft anunció que apostaba por el poyecto y que invertirá 10 mil millones de dólares, esto con el fin de integrar esta inteligencia artificial en alguna de sus funciones. Por cierto, el avance de esta tecnología, incluye que la empresa se quede con todos los datos que los usuarios ingresen.
Y así es, como medio internet ha estado hablando de Chat GTP, por supuesto no surgieron las comparaciones con el buscador de Google, porque si este chat podía responder todas las dudas que se tengan y además de forma mucho más fácil porque no tienes que buscar entre paginas ni fuentes, simplemente este chat te arroja la información; entonces, ¿pudiera sustituir al famoso buscador?
Por supuesto, Google reaccionó y anuncio su propio sistema de inteligencia artificial y este se llama Bard, pero sinceramente las cosas no salieron realmente bien, porque Google termino perdiendo mucho dinero cuando en la presentación de este sistema todas las respuestas fueron incorrectas. Así que realmente salio mal par Google intentar responder a Chat GTP.
The announcement of this system has been a success, so much so that Microsoft announced that it was betting on the project and that it will invest 10 billion dollars in order to integrate this artificial intelligence in some of its functions. By the way, the advance of this technology includes that the company will keep all the data entered by users.
And so it is, as half the Internet has been talking about Chat GTP, of course comparisons with the Google search engine did not arise, because if this chat could answer all the questions you have and also in a much easier way because you do not have to search through pages or sources, this chat simply throws you the information; then, could it replace the famous search engine?
Of course, Google reacted and announced its own artificial intelligence system and this is called Bard, but honestly things did not go really well, because Google ended up losing a lot of money when in the presentation of this system all the answers were incorrect. So it really went wrong for Google to try to respond to Chat GTP.
---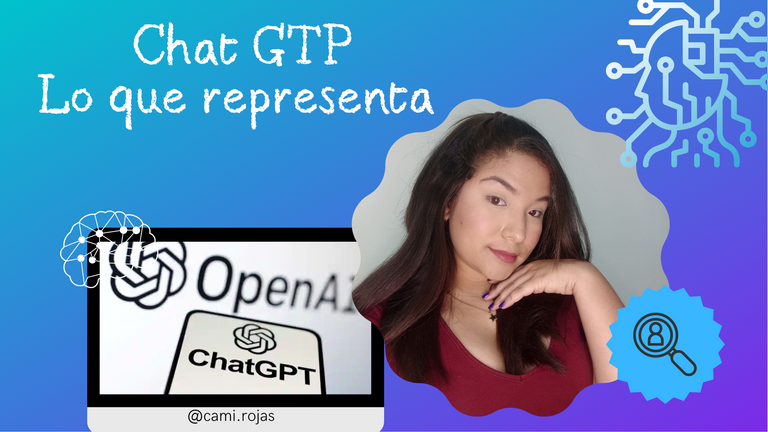 ---
Realmente la inteligencia artificial significa un avance en la ciencia, y si llega a funcionar a la perfección puede terminar con muchas profesiones o quizá facilitarlas, PERO, debemos de admitir que nos asusta que un sistema pueda pensar como nosotros y realizar actividades que normalmente estan bajo nuestro control. Sin embargo, se ha comprobado que Chat GTP también se equivoca y sobretodo se confunde con los nombres, esto quiere decir que todavía le falta desarrollarse, y aunque ese desarrollo puede o no tomar mucho tiempo.
Y mientras sabemos realmente cómo se van a desarrollar las cosas, les doy mi opinión sincera, y es que, todos sabíamos que en algún momento, la tecnología iba a intentar imitar las acciones que por siglos hemos desarrollado los seres humanos; para mi, aún falta mucho camino por recorrer, y es que el hombre muchas veces habla desde sus sentimientos y es complicado para mi que esos sentimientos sean entendidos por un sistema; sin embargo, que los avances no nos soprendan y esperemos que nos tiene preparado la tecnología.
Artificial intelligence really means a breakthrough in science, and if it works perfectly it can end with many professions or perhaps facilitate them, BUT, we must admit that it scares us that a system can think like us and perform activities that are normally under our control. However, it has been proven that Chat GTP also makes mistakes and above all gets confused with names, this means that it still needs to develop, and although that development may or may not take a long time.
And while we really know how things are going to develop, I give you my honest opinion, and is that we all knew that at some point, technology would try to mimic the actions that for centuries we humans have developed; for me, there is still a long way to go, and that man often speaks from his feelings and it is complicated for me that those feelings are understood by a system; however, that progress does not surprise us and we hope that technology has prepared for us.
---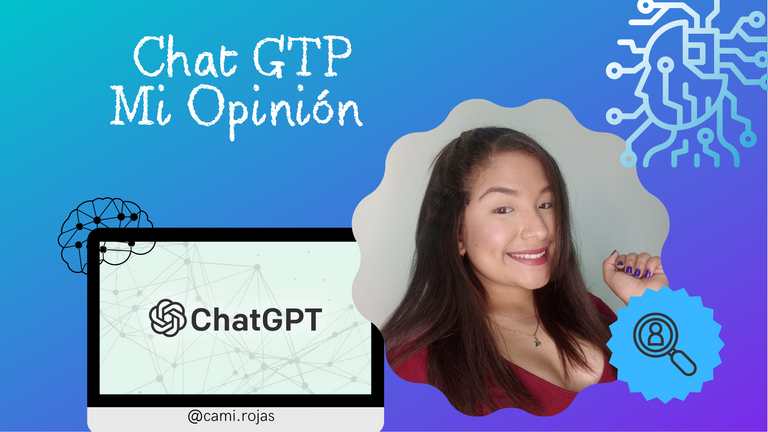 ---
---
Y para ustedes, ¿cómo terminará Chat GTP?
Espero que les haya gustado este post.
Nos leemos pronto.
And for you, how will Chat GTP end?
I hope you liked this post.
See you soon.
---
---

---