¡Hola, Comunidad de Hive!
Hello, Hive Commnunity!
---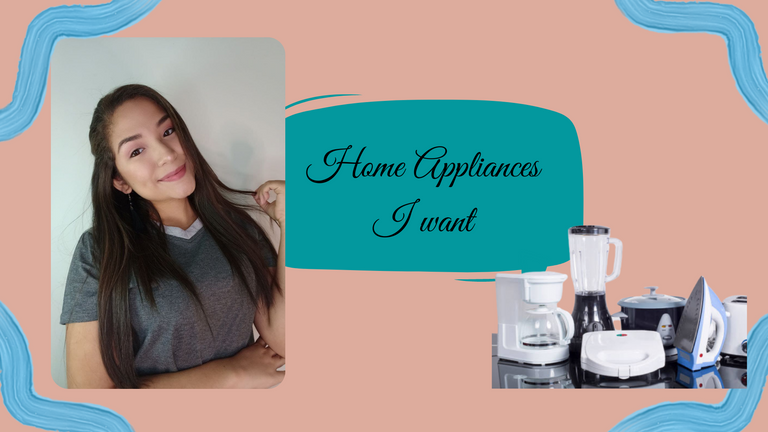 Fotos de mi propiedad editada en canva.

---
Diría @lucianav que mi parte de señora constantemente esta renovándose y la verdad es que últimamente he sentido que quiero todos los equipos electrodomésticos que se puedan imaginar y de una forma graciosa quiero comentarlos mi razón por querer cada cosa. Además que me parece que en esta etapa en la que me mude otra ciudad por mis estudios por ende quiero herramientas que me hagan la vida más fácil, porque hay días en los que debo correr para llegar puntual a todos lados.
I would say @lucianav that my lady part is constantly renewing itself and the truth is that lately I have felt that I want all the appliances you can imagine and in a funny way I want to tell you my reason for wanting each thing. Besides, I think that in this stage in which I'm moving to another city for my studies, I want tools that make my life easier, because there are days when I have to run to get everywhere on time.
---
1| Freidora de Aire
1| Air Fryer
---
---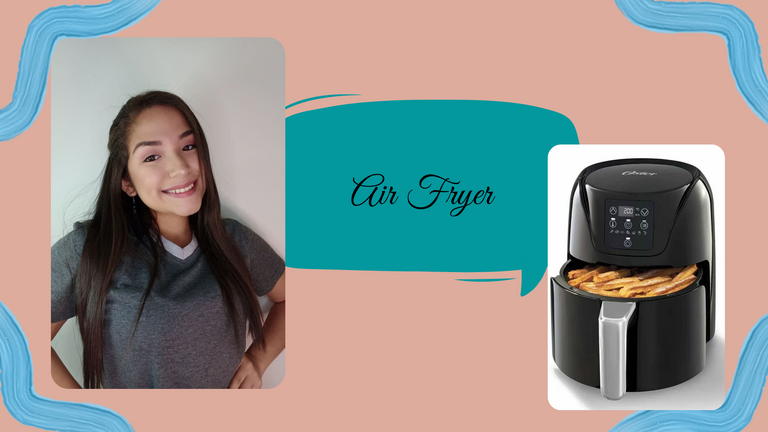 Fuente
Edición de mi propiedad en canva.

---
Desde que yo comencé a ver estos equipos para la cocina yo decidí que yo quiero uno en mi vida, básicamente es una freidora en donde no se utiliza aceite convencional si no más bien un Spray y aquí podemos meter casi todos los alimentos que deseemos; lo que más me gusta de esto es que es muy fácil de usar y para ser sincera es así, en casa de mi novio hay una y es tan fácil como dejar el alimento en la freidora y luego de un tiempo ya están listas.
Me encantaría tener una porque también te permite hacer otras cosas mientras cocinas sin estar quizá tan metida en la preparación.
Since I started to see this equipment for the kitchen I decided that I want one in my life, basically it is a fryer where conventional oil is not used but rather a Spray and here we can put almost all the food we want; what I like most about this is that it is very easy to use and to be honest it is so, at my boyfriend's house there is one and it is as easy as leaving the food in the fryer and after a while they are ready.
I would love to have one because it also allows you to do other things while cooking without being so involved in the preparation.
---
2| Un Microondas
2| One Microwave
---
---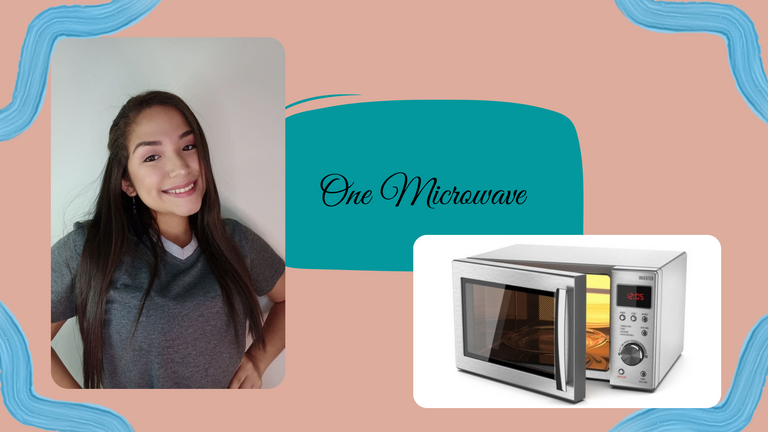 Fuente
Edición de mi propiedad en canva.

---
De las compras más útiles del mundo: los microondas, creo que todos sabemos la función de un mircroondas; realmente en mi casa no tenemos puesto que se daño y nunca le pusimos tanto interés como familia. Pero a nivel personal siento que es algo demasiado útil porque es todo más rápido o más práctico así que me encantaría tener uno para esos días en los que cocinas un poco demás y tienes que calentar rapidito algo.
One of the most useful purchases in the world: microwaves, I think we all know the function of a microwave; actually in my house we don't have one since it got damaged and we never put so much interest in it as a family. But on a personal level I feel that it is something too useful because everything is faster or more practical so I would love to have one for those days when you cook a little too much and you have to heat up something quickly.
---
3| Una Cafetera
3| A Coffee Maker
---
---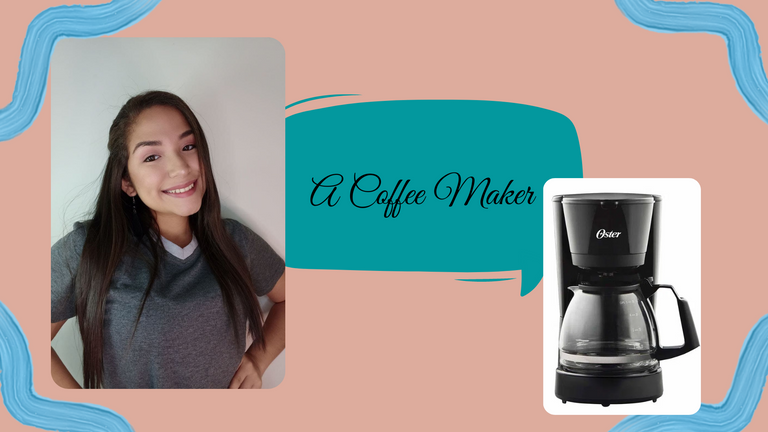 Fuente
Edición de mi propiedad en canva.

---
Siento que se va a entender que soy medio floja pero ¿no es una cafetera la cosa más práctica de la vida? La verdad es que en mi casa hacemos el café a la antigua porque a mi mamá no le gustan las cafeteras porque el café no sabe igual (lo cual tiene un poco de verdad) pero son traen prácticas que se puede sacrificar eso un poco porque bueno la verdad es que no es que el café tenga un mal sabor solo que toma un sabor diferente.
I feel like I'm being a bit lazy, but isn't a coffee maker the most practical thing in life? The truth is that in my house we make coffee the old fashioned way because my mom doesn't like coffee makers because the coffee doesn't taste the same (which is a little true) but they are so practical that you can sacrifice that a little bit because the truth is that the coffee doesn't taste bad, it just tastes different.
---
4| Una batidora de Mano Eléctrica
4| An Electric Hand Blender
---
---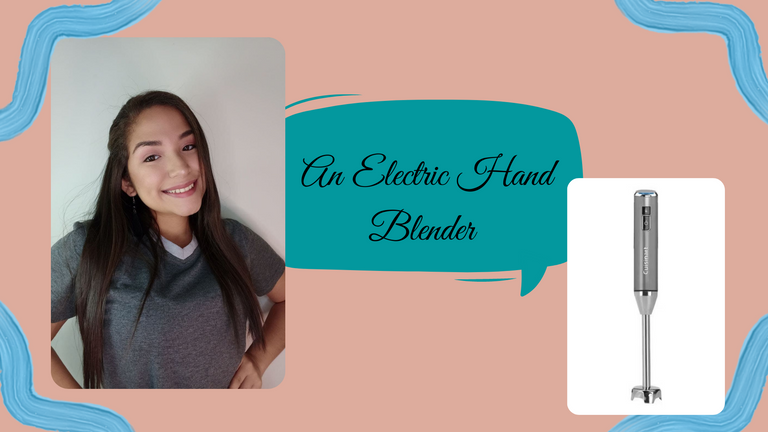 Fuente
Edición de mi propiedad en canva.

---
Para mi una batidora siempre es importante por si necesitas hacer cualquier cosa, pero al no ser repostera no le veo tanta la necesidad de tener una grande así que muchas veces he visto estas pequeñas con las que quizá no se pueda hacer grandes cosas pero esta super útil para de vez en cuando.
Las he visto además en muchos colores que me gustan; las veo muy funcionales para mis necesidades y estilo de vida.
For me a mixer is always important in case you need to do anything, but not being a pastry chef I don't see the need to have a big one so many times I've seen these small ones with which maybe you can't do great things but it's super useful for once in a while.
I have also seen them in many colors that I like; I see them very functional for my needs and lifestyle.
---
Mi lado de señora de la casa amo hacer este post, y explicar las razones por las que yo deseo todos estos electrodomésticos; espero tener la oportunidad de adquirirlos en algún momento, y tener la oportunidad de hacerle review de ello.
Espero que les haya gustado este post.
Nos leemos pronto.
My lady of the house side of me loves to do this post, and explain the reasons why I want all these appliances; I hope to have the opportunity to purchase them at some point, and have the opportunity to review them for you.
I hope you liked this post.
See you soon.
---
---

---