The new lapel microphone for my videos (ESP/ENG)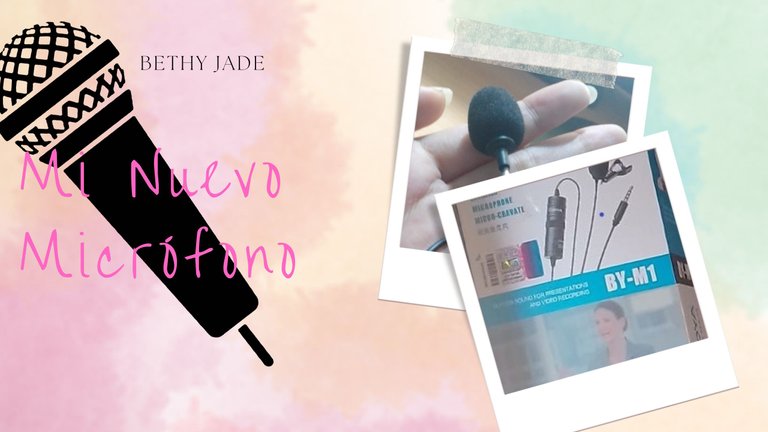 Image created with Canva
Hello people of the internet, how are you? Today I would like to inaugurate my first post in this community by showing you the microphone that I received as a gift, I am very happy because I know that it will help me a lot to increase the quality of my work, since I generally make videos about gameplays, I already tried it and the truth is that the difference between the result using the built-in microphone of my cell phone (which is what I record my videos with) and the result obtained with this, obviously there is an increase in sound quality.
Hola gente de internet, ¿cómo están? Hoy quiero inaugurar mi primer post en esta comunidad mostrándoles el micrófono que recibí como regalo, estoy muy feliz porque sé que me ayudar mucho a incrementar la calidad de mi trabajo, ya que en generalmente hago videos sobre gameplays, ya lo probé y la verdad es que se nota la diferencia enorme entre el resultado usando el micrófono incorporado de mi teléfono celular (que es con lo que grabo mis videos) y el resultado obtenido con este, evidentemente hay un incremento en la calidad del sonido.

It is a Boya brand lapel microphone, the model is a BY-MI. When I opened the box I saw that the microphone is inside an elegant leather bag, quite useful in case we want to transport it.
Se trata de un micrófono de solapa de la marca Boya, el modelo es un BY-MI. Al abrir la caja vi que el micrófono está dentro de una elegante bolsa de cuero, bastante útil en caso de que queramos transportarlo.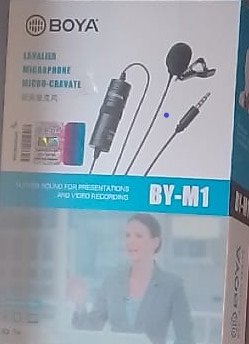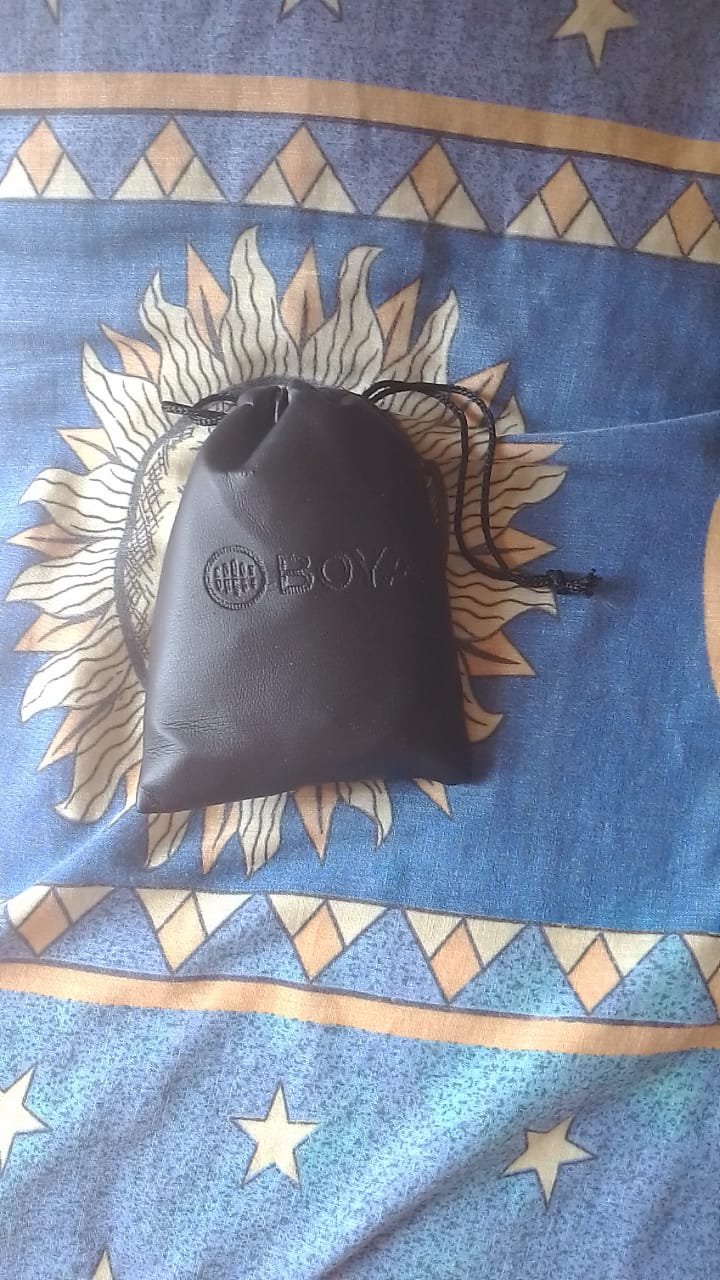 The cable is quite long, it measures about six meters, which will allow me greater freedom of movement when I want to record other types of videos apart from gameplay, perhaps outdoors, the cable has an adhesive strap that allows it to be tied and therefore I can have better control over how much cable I want to use, and at the same time also useful when putting it back in the bag. It also contains a clamp to be able to adapt the microphone to clothes, which is great 😃.
El cable es bastante extenso, mide unos seis metros, lo que me permitirá mayor libertad de movimiento cuando quiera grabar otro tipo de videos aparte de los gameplays, quizá en exteriores, el cable tiene un cincho adhesivo que permite atarlo y por lo tanto puedo tener un mejor control sobre cuanta cantidad de cable quiero usar, y al mismo tiempo también es útil a la hora de volver a guardarlo en la bolsa. También contiene una pinza para poder adaptar en micrófono a la ropa, lo cuál es genial 😃.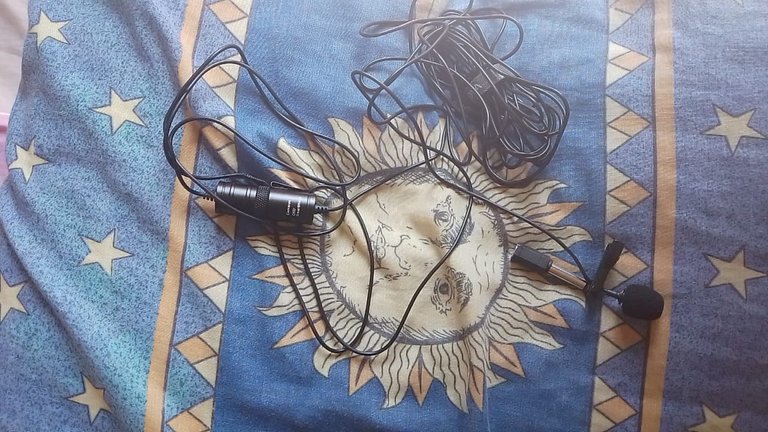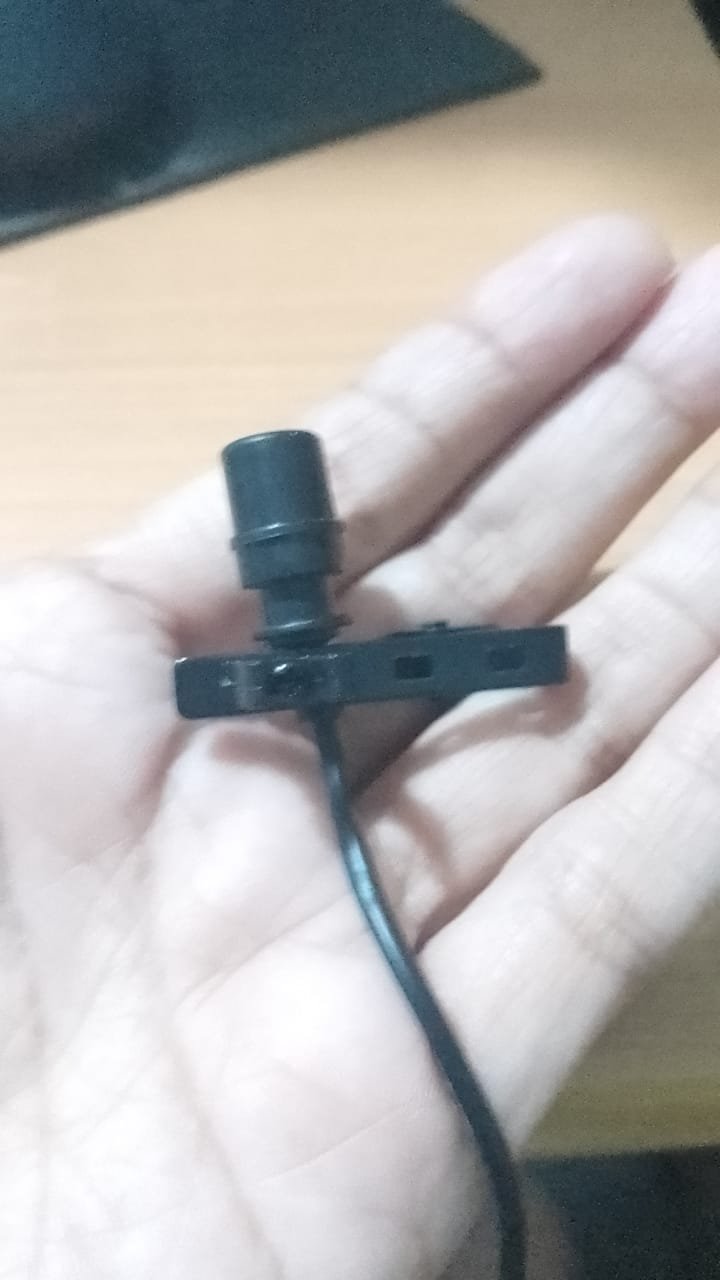 It works with a small round battery, but this button allows me to use the microphone both with a camera and with the smartphone, in case of using it with the smartphone, I just have to activate the off button, and in this way it will not work with its own battery, but with that of the cell phone, which is absolutely great.
Funciona con una pequeña batería redonda, pero este botón me permite usar el micrófono tanto con una cámara como con el smartphone, en caso de usarlo con el smartphone, solo debo accionar el botón de apagado, y de esta forma él no trabajará con su propia batería, sino con la del teléfono celular, lo cual es absolutamente genial.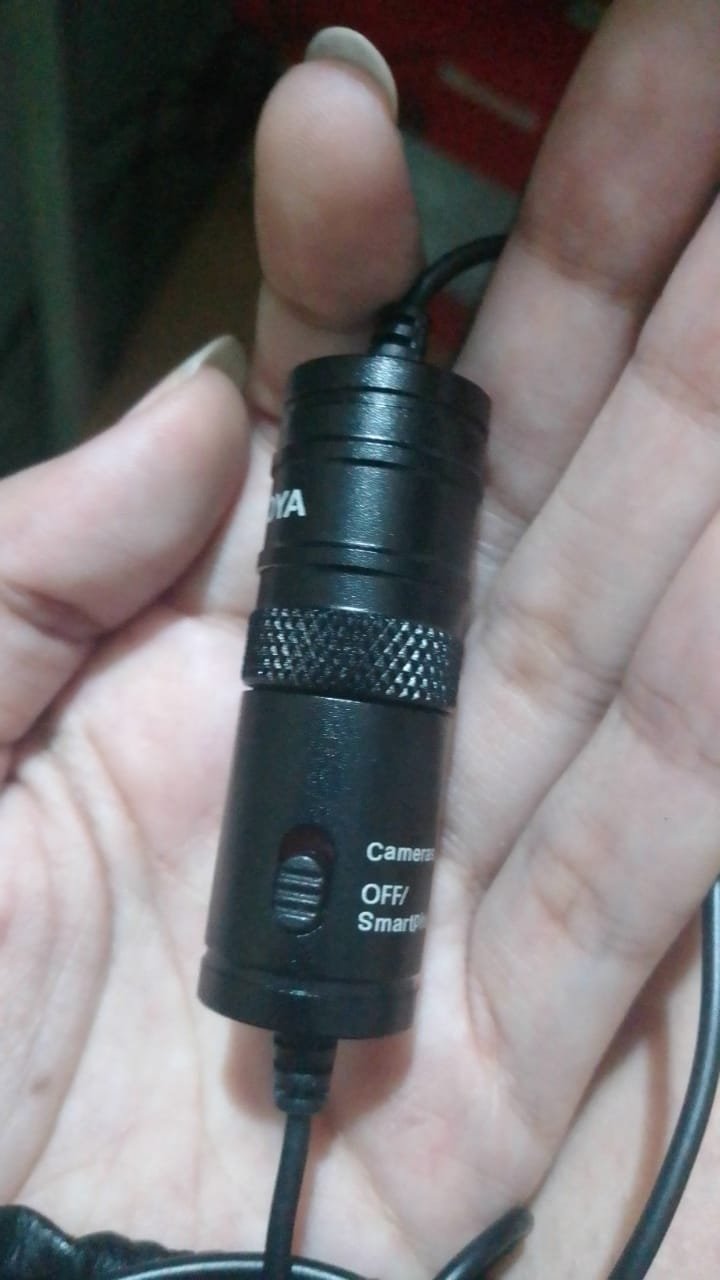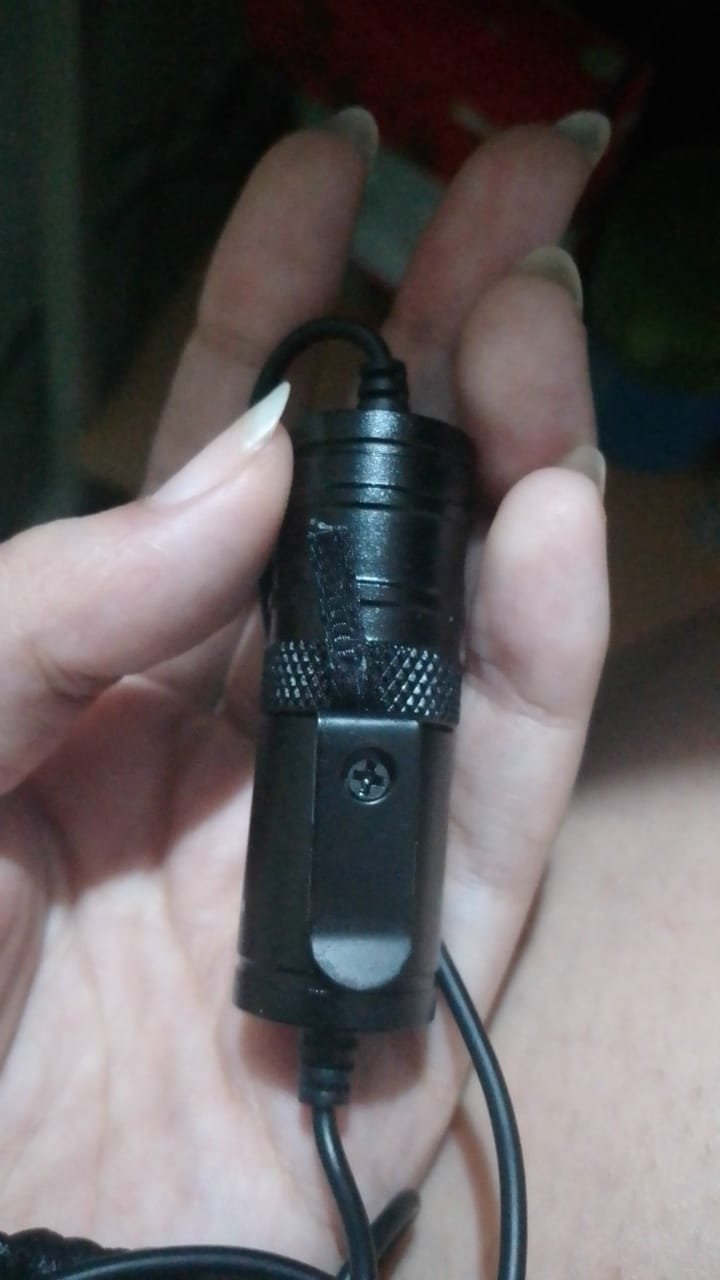 One of the things that I liked the most is that it has a windbreak to minimize outside noise, especially that of the wind, which is usually very annoying when making a recording and, in fact, that annoying noise can ruin a video.
Una de las cosas que más me gustó es que tiene un cortaviento para minimizar el ruido exterior, sobre todo el del viento que suele ser muy molesto a la hora de hacer una grabación y de hecho ese ruido molesto puede arruinar un video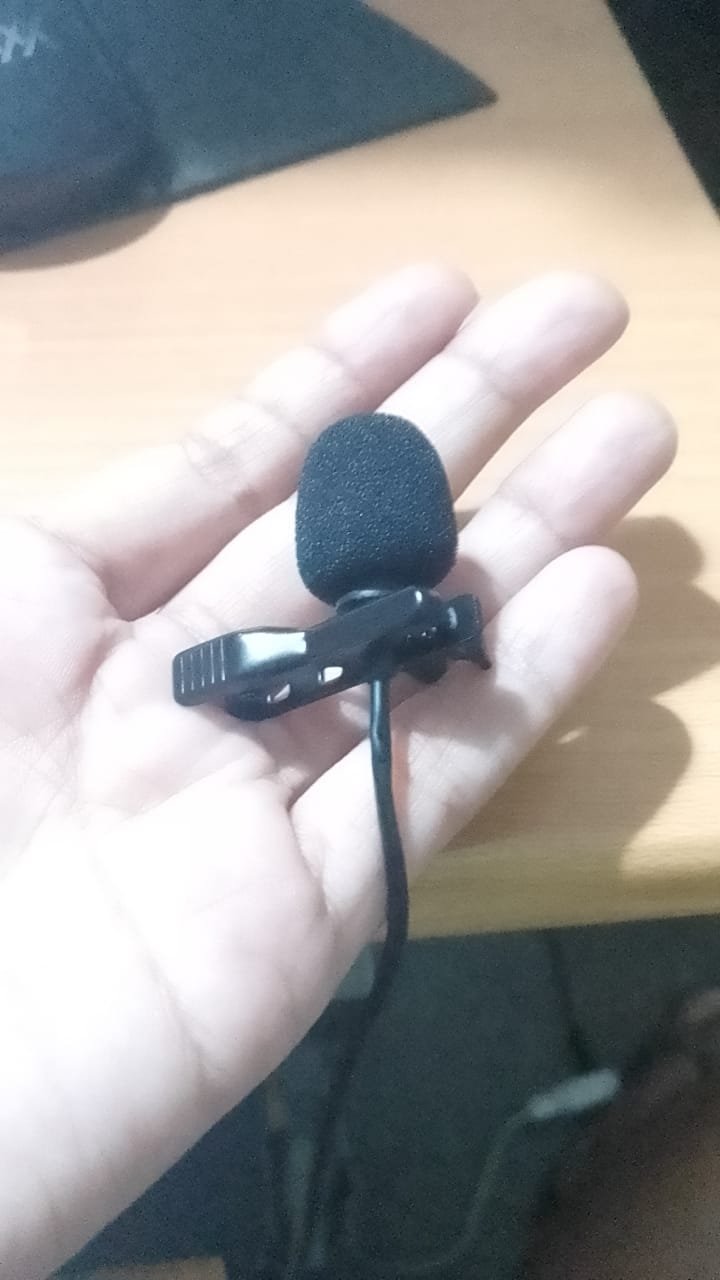 The sound quality is great, really, absolutely wonderful and best of all, as I said before, I have the freedom to move quite far from the camera without losing the sound, it's a pretty good purchase, useful and one that I am very happy with. I am sure that I will get the best out of it to give a higher quality to my work. If you are thinking of buying one of these microphones, I recommend this model because it really is quite good. Thank you very much for your attention, friends, and thank you for allowing me to express my opinions.
La calidad del sonido es estupenda, de verdad, absolutamente maravillosa y lo mejor de todo es que, como dije previamente, tengo la libertad de alejarme bastante de la cámara sin perder el sonido, es una adquisición bastante buena, útil y de la cual estoy segura que sacaré el mejor provecho para otorgarle una mayor calidad a mi trabajo. Si están pensando en adquirir un micrófono de estos, les recomiendo este modelo porque de verdad está bastante bueno. Muchas gracias por su atención, amigos, y gracias por permitirme expresar mis opiniones.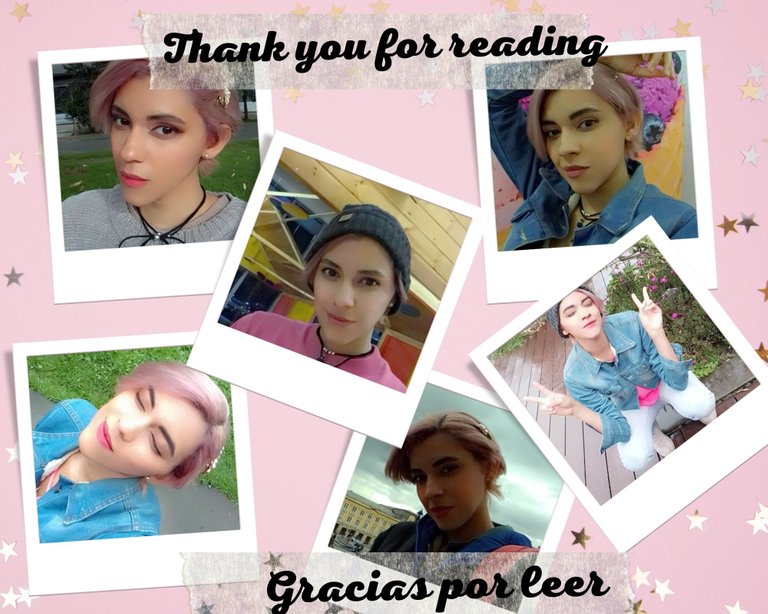 The farewell image was made in Canva. The photos in the post are mine taken with a ZTE Blade A51 phone.
La imagen de despedida la realice en Canva. Las fotos del post son mías tomadas con un teléfono ZTE Blade A51.