Hola amigos espero que se encuentren bien. Ayer por la noche hubo un error en el sistema de 3speak y se subio un video viejo. El día de hoy quiero aprovechar de editarlo y contarles mi apreciación con algunas impresoras.
Hello friends I hope you are well. Last night there was an error in the 3speak system and an old video was uploaded. Today I want to take the opportunity to edit it and tell you my opinion with some printers.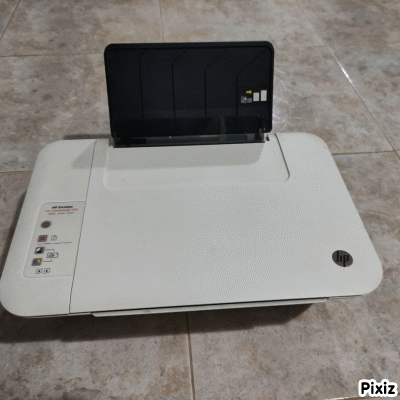 Desde pequeña me a gustado tener una pequeña papelería donde se haga un poco de cada cosa, ya sea imprimir, sacar copias, diseñar etc. Cada vez podemos observar como la tecnología va avanzando, ya que salen muchos equipos nuevos, que nos ayudan en nuestras vidas.
Cuando estaba estudiando en el colegio, mis padres me compraron una impresora HP para realizar mis trabajos e imprimirlos, de hecho se sacaban fotocopias . En ese momento muchas personas estaban comprando ese tipo de impresoras ya que estaba de moda.
Since I was a little girl I liked to have a small stationery store where you can do a little of everything, whether it is printing, copying, designing, etc. Every time we can see how technology is advancing, as many new equipments come out, which help us in our lives.
When I was studying at school, my parents bought me an HP printer to do my work and print them, in fact they made photocopies. At that time many people were buying that kind of printers because it was fashionable.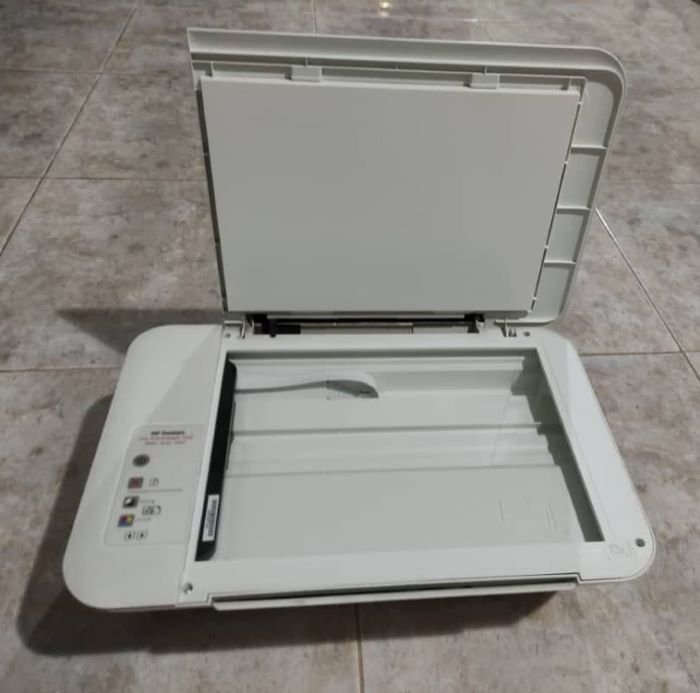 Sin duda, el encanto fue por muy poco tiempo. Ya que ese tipo de impresoras se debía recargar los cartuchos, tanto el de color como el negro. En nuestro caso se recargo dos veces, luego se contaminaron y no sirvieron más, debíamos comprar otros cartuchos. Al final decidimos dejarlo así y dejar de usar la impresora, como decimos aquí en Venezuela "era una renta", no valía la pena se iba a gastar mucho ya que no eran duraderos esos cartuchos.
Undoubtedly, the charm was for a very short time. Since this type of printers had to be recharged cartridges, both color and black. In our case it was recharged twice, then they were contaminated and were no longer useful, we had to buy other cartridges. In the end we decided to leave it like that and stop using the printer, as we say here in Venezuela "it was a rent", it was not worth it, we were going to spend a lot since those cartridges were not durable.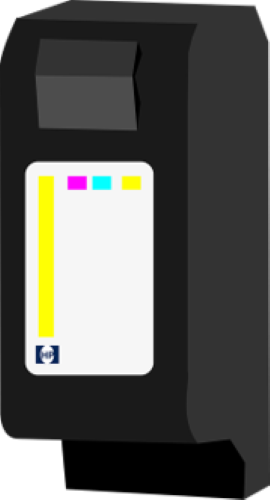 Pixabay cortesía de OpenClipart-Vectors
Con el tiempo un amigo que tiene una pequeña papelería me recomendó una impresora pequeña multifuncional con sistema de tinta continua, me dijo que era una de las mejores ya que imprime, saca copias también se puede imprimir fotografías y la calidad es muy buena.
Además algo importante, es que el mismo le hace el mantenimiento y le coloca la tinta y que le dura muchísimo. La impresora es marca Epson L3110 es muy bonita, la verdad hasta ahora no he podido comprarla ya que tiene un costo muy elevado, pero algún día tendré una muy buena.
Eventually a friend who owns a small stationery store recommended me a small multifunctional printer with continuous ink system, he told me it was one of the best because it prints, makes copies, can also print photos and the quality is very good.
He also mentioned that he does the maintenance himself and puts the ink in the printer and that it lasts very long. The printer is Epson L3110 is very nice, the truth so far I have not been able to buy it because it has a very high cost, but someday I will have a very good one.
Pixabay cortesía de OpenClipart-Vectors
Mis queridos amigos hasta aquí mi apreciación, si gustan recomendarme alguna impresora o hallan tenido alguna experiencia me lo pueden dejar al final en los comentarios, me encantaría que me contaran. Un gran abrazo, éxito.❤️
My dear friends up to here my opinion, if you like to recommend a printer or have had any experience you can leave it at the end in the comments, I would love to hear about it. A big hug, success.❤️

Las imágenes son de mi propiedad tomadas con un celular Poco X3 NFC, editada en pixiz.
The images are my own taken with a Poco X3 NFC cell phone, edited in pixiz.