---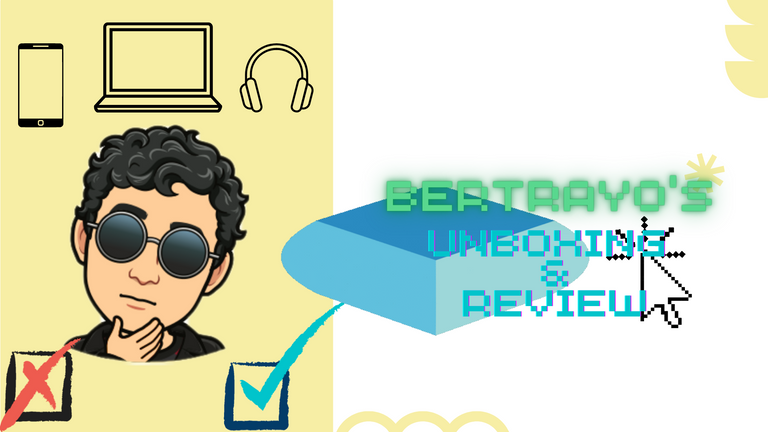 ¡Buen día, geeks de todas las edades! Es un gusto saludarlos nuevamente. Paso otra vez por aquí para traerles el unboxing de estos audífonos, marca Maxwell, que adquirí el lunes. Como mencionaba en el video, necesitaba estos para participar en una entrevista para nuestra querida plataformas de Hive y no tenía unos. Así que toco usar algo de HBD para hacer la compra y justo ahora les diré que otras cosas aprendí sobre ellos.
Comodidad
El diseño es bastante cómodo y creo que se ajustarían al cualquier tipo de oído. Digo esto porque yo sufrí un accidente en mi oído derecho y el canal auditivo es más angosto que el izquierdo. Entonces, suelo tener problemas con el ajuste de los audífonos. Siempre se sale el derecho. Es un fastidio.
Además, estos cuentan con imanes en el reverso de las bocinas. Esto los hace muy fáciles de guardar y recoger en el momento en que queramos llevarlos a otra parte. Los audífonos sueltos se suelen enredar en algo y terminan por romperse. Me ha pasado cualquier cantidad de veces y es bueno tener un tipo de prevención ante esto.
Calidad de audio y micrófono.
Aquí tenemos otros puntos fuertes. Las frecuencias de reproducción están muy buenas. En especial los bajos, me gusta escucharme música instrumental y estos audífonos parecieran hechos para esa clase de música. También su forma les da cancelación de ruido.
Esto es un adicional para las llamadas. Ahora podré participar en la curaciones en vivo sin problema.
El micrófono también es bastante bueno aunque sí que capta más ruido del ambiente de lo que me gustaría. Pero no parece ser un problema muy grave. De cualquier manera no es un micrófono especializado, pero hace el trabajo para el que fue diseñado.
Longitud
Quizá sea uno de mis puntos en contra. Miden un total de 125 cm. Me gustaría que la medida total fuera de metro y medio como mínimo. A veces es necesario. Pero es un tema personal. Creo que la costumbre de usar audífonos inalámbricos ya me hace sentir algo raro al usar unos con cables otra vez. Y creo que debería añadir que el tipo de cable tejido se siente más resistente que los audífonos convencionales.
Precio
Aquí voy con el otro punto en contra. Creo que 10$ es un gasto un poco elevado para esto, pero tomando en cuenta los puntos anteriores quizá sí los valgan. Eso ya lo dirá el uso y su duración. Igual creo que fue una inversión que tuve que hacer con un poco de prisa dadas las situaciones. Pero hasta ahora no he tenido problemas con ellos. Solo estoy tratando de no usarlos mucho y tenerlos exclusivamente para cuando necesite usar un manos libres. Después de todo, los audífonos de cable siguen teniendo la ventaja de no necesitar carga. Y tampoco tienes que escuchar la voz china en inglés decir que el dispositivo ha sido conectado o se desconectó. Y menos aún escuchar la alarma de batería baja.
Conclusión
Si disponen del dinero y quieren algo un poco más caro y resistente. Estos son una buena opción. También hay más colores para los gustos de cada quien. Y bueno, con esto me despido.
Espero que tengan un día excelente y nos vemos en el próximo unboxing y reseña de producto.
Good morning, geeks of all ages! I'm back with an ubxoing and review of some Maxwell earphones I bought on Monday. As I said in the video, I needed some hands free earphones to take part in an interview for a blog here on the Blockchain. Fortunately, I had some HBD to solve this issue. Let me tell you some things I learnt about them!
Comfort
Some years ago, I suffered an accident that led to the shrinking of my right ear channel. This has been a pain in the ass for using earphones. The right one always drops down. It is annoying. However, the design of these seems to be a blessing for my ears. They are comfortable and I haven't had this issue since I started using them.
Their reverse also has a magnet. So you can join the earphones, thus making then easier to store or move around. There's nothing worse than having your earphones get stuck on something and breaking. It has happened to me more times than I would like to admit.
Audio Quality
The are geared towards booting the bass. This is great, but it doesn't mean the other frequency suffer much from it. It fantastic to listen to instrumental music with them. Also, the offer some measure of sound cancelling, so while you're in a call, you will not suffer from environmental interferences.
This is even better. With them, I'll be able to participate in live curation in discord servers.
The microphone works well too. It takes a bit more of environmental sounds than I would like, but it performs well. Needless to say it isn't a specialized gadget for recording or podcasts.
Cable length
This is one of the negative points. I would like the full length of the earphones to be aroudn 1,50 metres. It is only 1,25. It seems like a weird to say, but this extra chord would make then even more comfortable. Of course, I'm talking form the perspective of someone who I used to wireless headphones and earphones. So, this might not be the worst thing in the world. Speaking of cable, I should add that the entwined threaded cable is a plus. It feels sturdy and might add to the overall lifetime of the earphones.
Price
At 10$, this are some expensive earphones. So you might consider it better when you try to buy for something like this. There's a list of pros and cons to make the choice. However, I think having something at this price should at least be considered when buying something you feel is going to last for a long time. I had to buy them in a rush because there was no time, but I haven't had more than petty complains about it. One important pro for them is that cable earphones do not require charge. It's a plug and go situation. You don't have to listen to the annoying voice saying connected or disconnected so many times. Even better, there's no alarm for low battery.
Conclusion
If you have the money and wanna invest in something a little bit better, these are a nice choice. They also come in different colours.
I hope you liked my review and unboxing and I'll see you next time!

   


Fotos tomadas con mi teléfono inteligente Redmi Note 8.
Imagen de portada creada con Canva.
Edición de video hecha con CapCut
Música libre de copyright.
---
Photos taken with my Redmi Note 8 smartphone.
Cover image created with Canva.
Video editing made with Capcut.
Free copyright music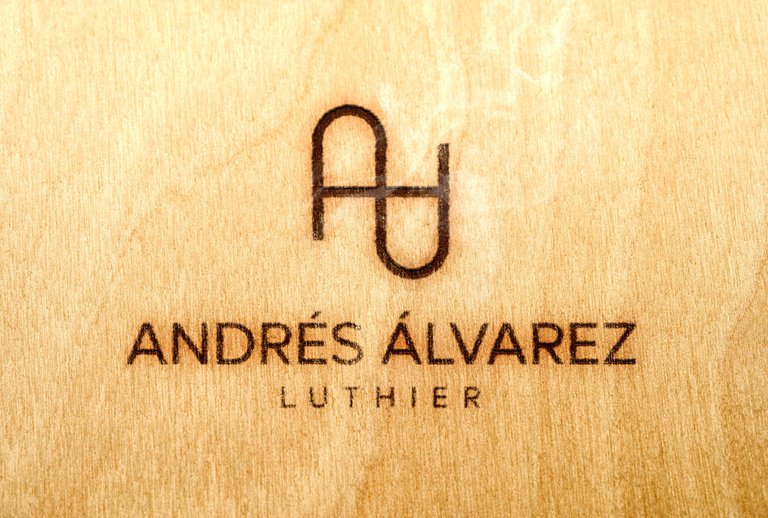 Follow me on Instagram for enquires and commission.

If you'd like to help the workshop grow, you can make a donation here.

You can find me at discord as bertrayo#1763
---
▶️ 3Speak