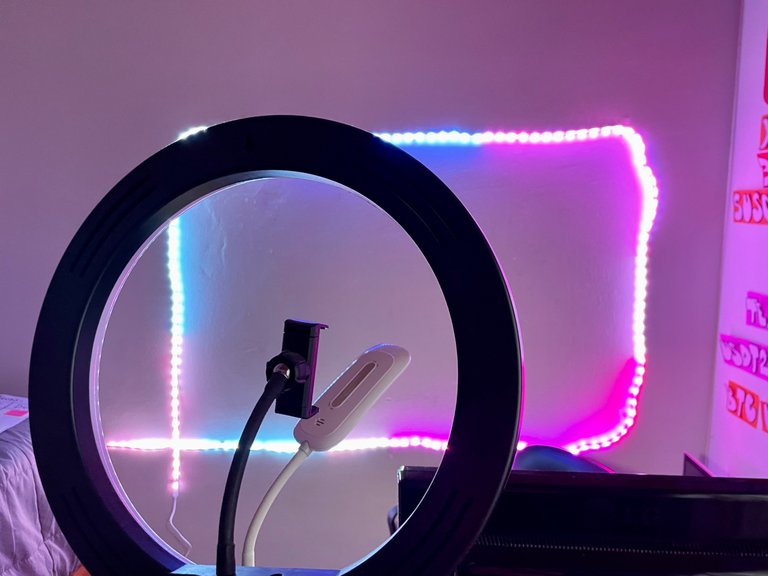 English
---
INNOVATING and INVESTING! TAPO Strip Lights for my videos, RGB
---
Hello my dear friends of the Geek Zone community, I hope your day is going great! I come to bring you a post about some lights that I bought about a month ago with the intention of improving my videos.
Since some time ago I decided to focus on creating content on topics that I am passionate about, especially topics related to travel and Yoga (here sometimes I do classes, sometimes meditations and sometimes reflections).
Many of my videos are with voice, that is to say that I use a stock of free images provided by Filmora, the editor that I have paid to increase the quality of my creations, but when I decide to make a spoken video, I like to put "the best vibe".
I started filming in the living room of my house and then I set up a room to do it there. Today it's a small recording studio with just a Logitech BRIO webcam, a LED ring light and these new TAPO lights.
It's pretty simple, but it's a good place to start and the quality of my videos has improved a lot.
Español
---
INNOVANDO e INVIRTIENDO! Tira de luces TAPO para mis videos, RGB
---
Hola mis queridos amigos de la comunidad de Geek Zone, espero que su día vaya de maravilla! Vengo a traerles un post sobre unas luces que compré hace alrededor de un mes atrás con la intención de mejorar mis videos.
Desde hace un tiempo decidí enfocarme en la creación de contenido de temas que me apasionan, especialmente temas vinculados con los viajes y con el Yoga (aquí a veces hago clases, otras veces meditaciones y otras veces reflexiones).
Muchos de mis videos son con voz, es decir que utilizo un stock de imágenes gratuitas que brinda Filmora, el editor que he pagado para poder incrementar la calidad de mis creaciones, pero cuando decido hacer algún video hablado, me gusta ponerle "la mejor onda".
Empecé filmando en el living de mi casa y luego preparé una habitación para dedicarme a ello allí. Hoy es un pequeño estudio de grabación que solo tiene una cámara web Logitech BRIO, una luz led en forma de aro y estas nuevas luces TAPO.
Es bastante sencillo, pero por algo se empieza y además la calidad de mis videos ha mejorado bastante.
---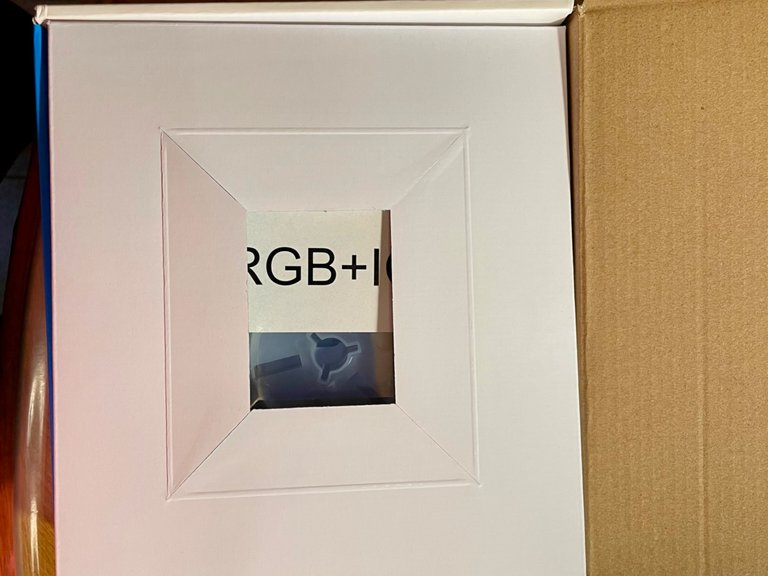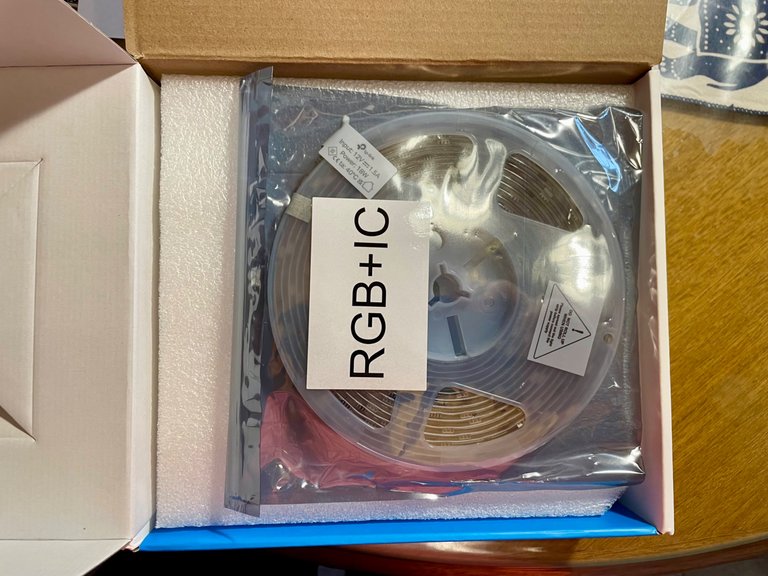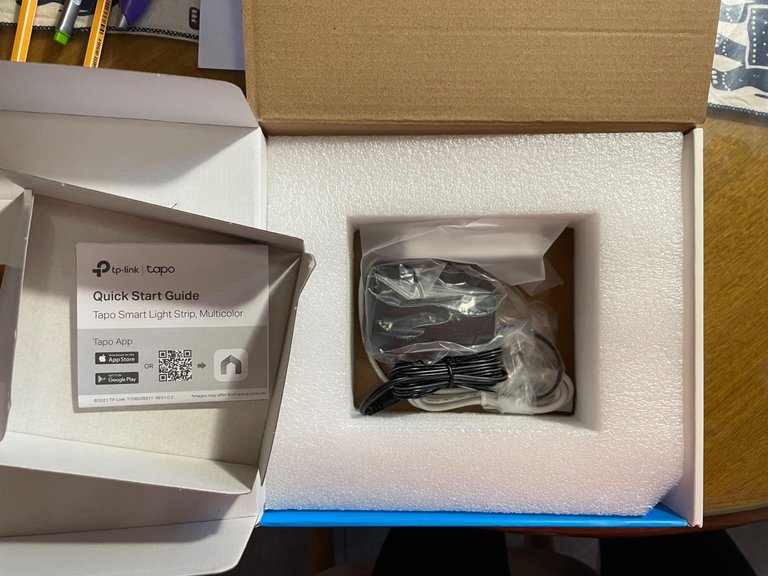 ---
The lights have the particularity of being dynamic, that is to say that the colors are permanently rotating, which offers an attractive background for the spectator. In case one decides, that color can remain static or its speed can increase or decrease. In addition, the light strip allows you to select the colors you like and combine them as you wish.
This product has the possibility of turning on and regulating the lights from a small remote control that plugs into the wall, but the real grace is in the mobile application, which is in fact the one that offers the possibility of making the above variations.
Something interesting too, is that if you are not at home and the lights are plugged in, you can turn them on and off from the same cell phone, which from my point of view, could even become a security measure.
It is worth mentioning that for this to work, the strip has to be always connected to the internet, that is, if you want to control it from your phone.
Las luces tienen la particularidad de ser dinámicas, es decir que de manera permanente los colores van rotando, lo que ofrece un fondo atractivo para el espectador. En caso que uno lo decida, ese color puede quedar estático o su velocidad puede aumentar o disminuir. Además, la tira de luces permite seleccionar los colores que nos gusten y combinarlos como deseemos.
Este producto cuenta con la posibilidad de encender y regular las luces desde un pequeño control remoto que se enchufa a la pared, pero la verdadera gracia se encuentra en la aplicación de celular, que es en efectivo la que ofrece la posibilidad de hacer las variaciones mencionadas.
Algo interesante también, es que si no estás en casa y las luces están enchufadas, puedes encenderlas y apagarlas desde el mismo teléfono móvil, lo cual desde mi punto de vista, podría hasta convertirse en una medida de seguridad.
Cabe mencionar que para que esto funcione, la tira tiene que estar siempre conectada a internet, es decir, si lo que se desea es controlarla desde el teléfono.
---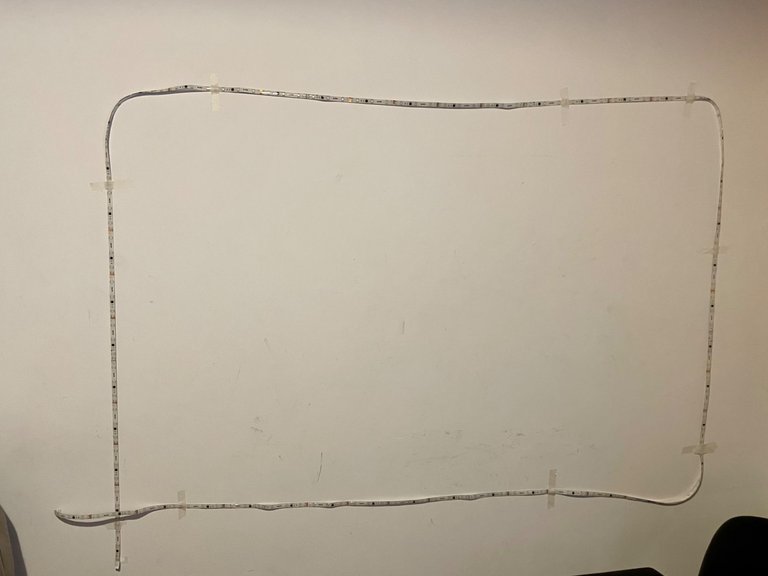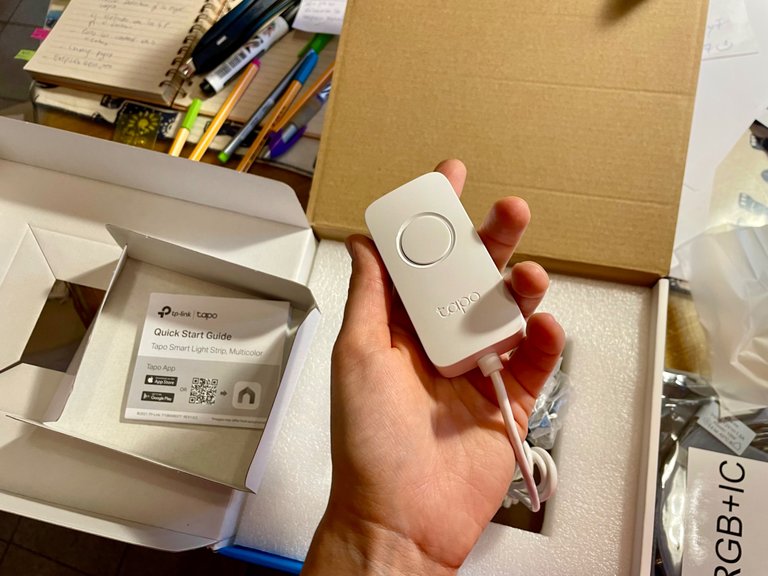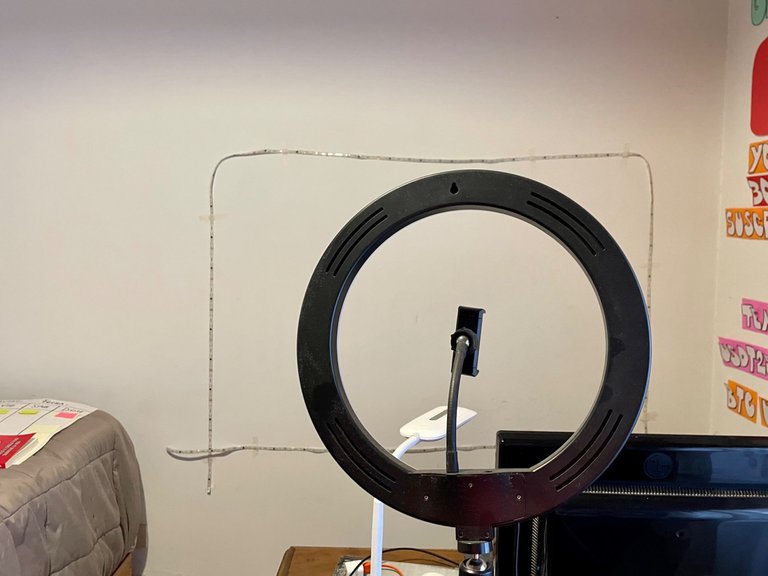 ---
This strip of lights is much more beautiful as decoration of spaces, as they are placed in a slot and emit light from behind, in a very subtle way. However, they are also being used by many content creators to give a special touch to their videos, and in this case, the location of the strip will depend on the space available to the person who uses them for their photos or videos.
Esta tira de luces queda mucho más bonita como decoración de espacios, ya que se ubican en alguna ranura y emiten la luz por detrás, de manera muy sutil. Sin embargo, también están siendo utilizadas por muchos creadores de contenido para darle un toque especial a sus videos, y en este caso, la ubicación de la tira dependerá del espacio con el que cuente quien las emplea para sus fotos o videos.
---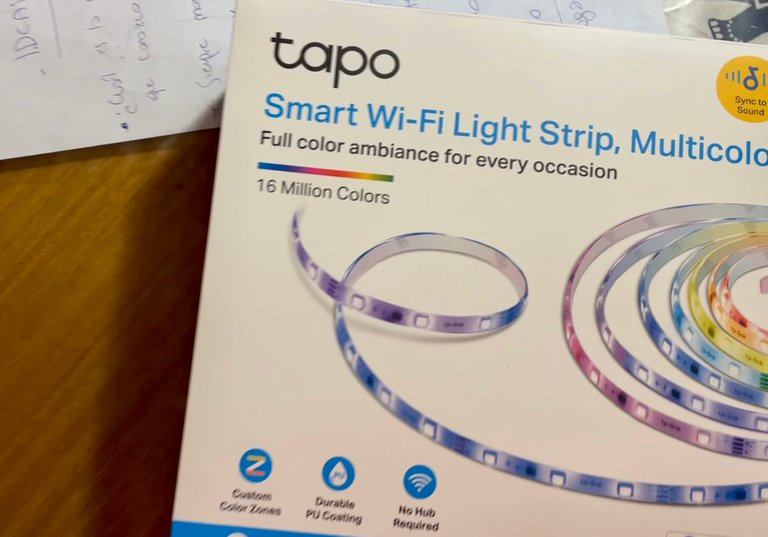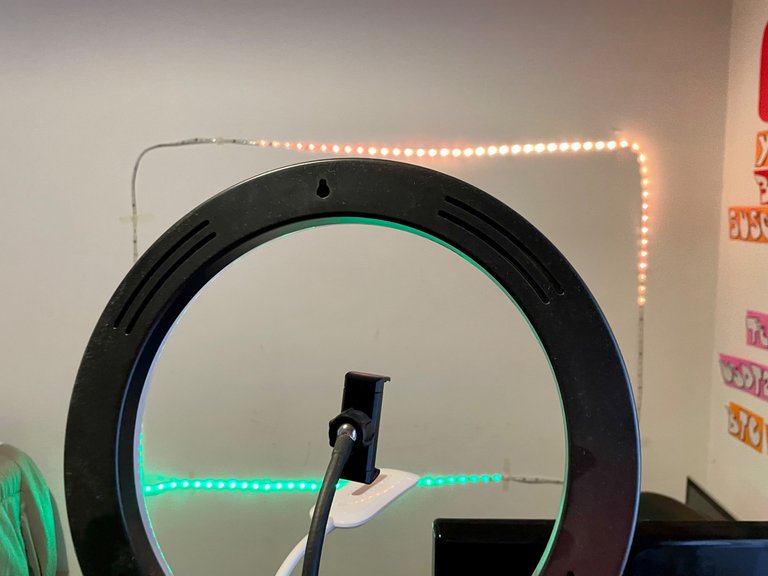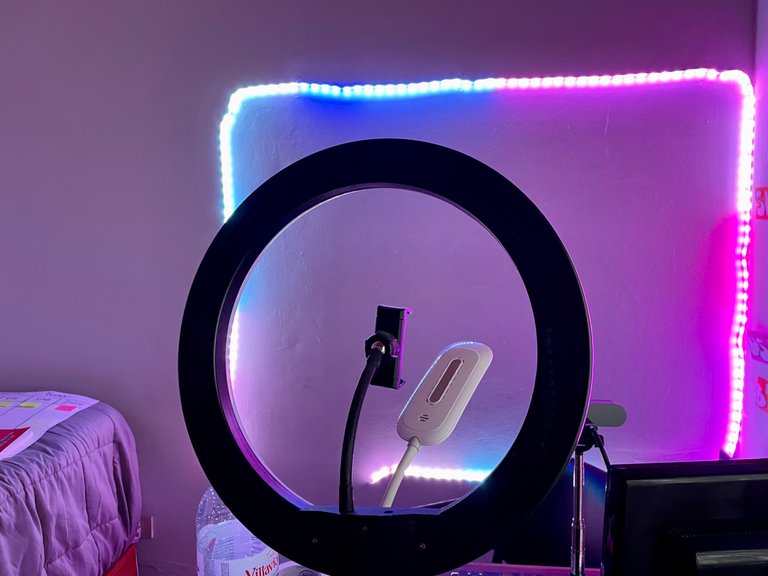 ---
I hope you've enjoy the post!
Thanks a lot for being here!
With love,
Espero quehayas disfrutado el post!!
Muchas gracias por estar aquí!
Con cariño,
---
Device: iPhone 12 Pro
Translation: DeepL
Dispositivo: iPhone 12 Pro
Traducción: DeepL