In most parts of the world, if not all, the internet is a necessity. The need to communicate and interact with others, learn something new without having to ask someone or pay a fee, or even just scroll through funny videos for entertainment. All of these things wouldn't be possible without an internet connection. Most developed countries have superfast internet speeds which makes life a lot easier, but over here having fast and stable internet is an issue. You have no idea the number of times I have to pause a video to let it download a little, or have to turn on airplane mode and turn it off so I can refresh my network and it can temporarily work
faster.
We have multiple network providers here and every single one of them is good or bad depending on your location. I remember when I was living in the north Glo ( a service provider) was basically non-existent and then I came over to the west and people were using it and I was shocked.

Anyways, I have been using MTN (network provider) for the internet since it has the best internet connection in my area, but lately, there's just been so many breaks in the connection. Once or twice I've missed out on important opportunities because of these unnecessary and unplanned breaks in the internet connection.

A friend of mine asked if I had a broadband router, and of course, the answer was no. Since I'm still a student I can't have a router because I'm very mobile and routers usually stay in one place to supply good internet connections. I have been using my phone for the internet even when I have to use my pc I just switch on my Hotspot. It's actually really fast most times, but once in a while it just ceases, and for whatever reason, it happens just when I need it the most. Then another friend of mine @olujay recommended I buy a MiFi device. He says he uses one and it's pretty good. I decided I'd go for it, especially when I noticed my phone's battery started to drain a bit faster because of always using the Hotspot.

Since Mtn is the best network where I stay, I went to the Mtn online store, avoided all the hype on their latest 5g broadband router which I heard is the best we can get now by the way, and clicked a link that redirected me to konga where I placed my order. For just 10,000 naira (approx 13.4 dollars) I got the Mtn 4g mifi. 3 days later my order arrived.
---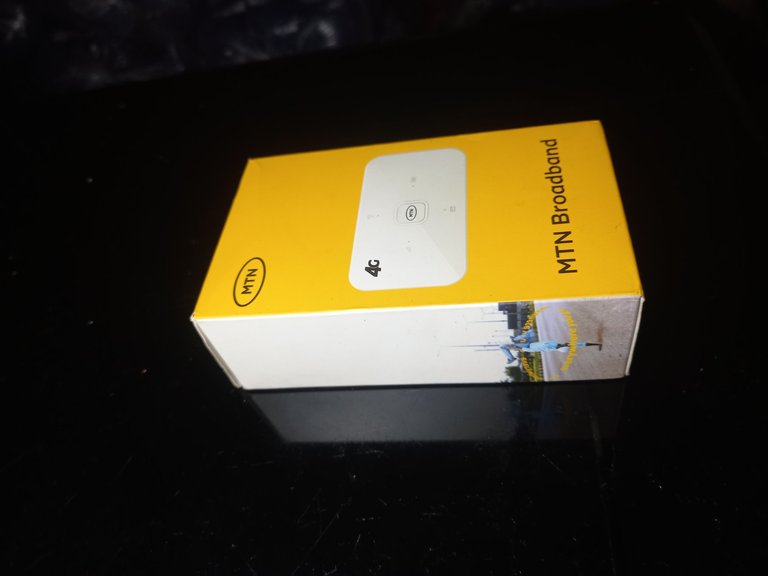 ---

THE REVIEW
In the box
---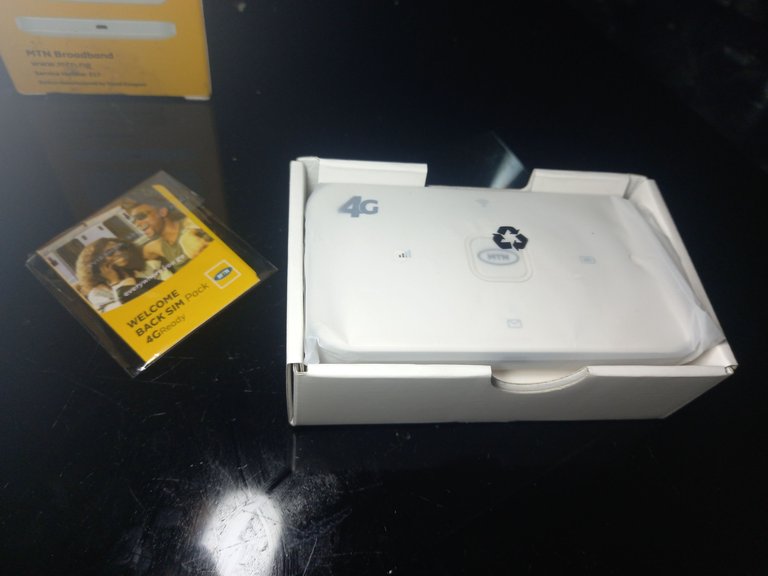 ---
Once you pull out the small box, the first thing you see is the mifi itself. Mine came with a free sim card probably because it was from MTN, not sure. When you take out the mifi, there's a small latch underneath, open it and there's the manual, charging cable, battery, and a piece of paper with the IMEI number and some barcodes.
---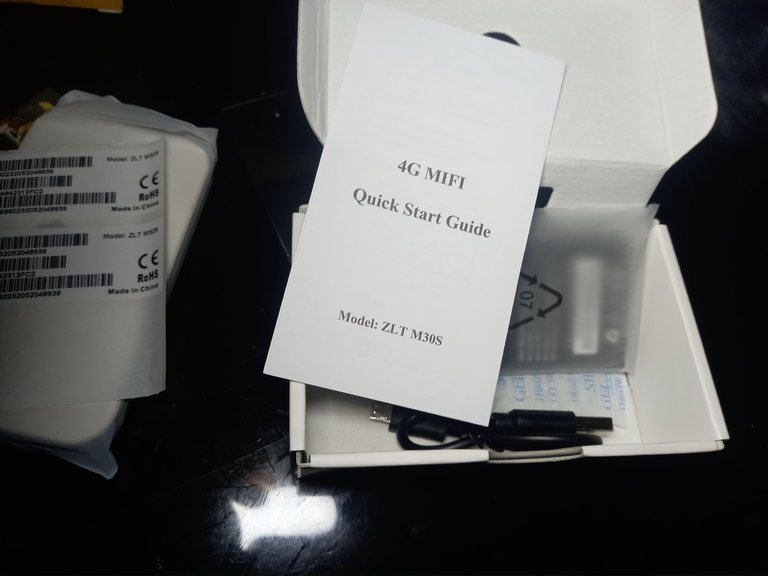 ---

The specs
I don't know too much about mifi and broadband specs but I will leave them here for those of you who do.
It supports Networks from 2G to 4G LTE, and has an upload speed of 50Mbps and a download speed of 150Mbps( Cat 4). It uses a 2500mAh battery and can connect up to 8 users at a time. It makes use of 2.4GHz frequency and has a range of 80m. source

Features
---
---
It has a very slick and likable shape and design for portability. In the front, there are four LED lights. The top displays green once the wifi is on, the one by the left displays green if the internet service is good and red if it's not, and the one by the right is the battery, it displays green, orange, or red depending on the battery percentage. And the one at the bottom is for whenever a message comes into the sim card in the mifi. In the middle of it all, we have a big button. This is used to switch the mifi on and off.
On either side, we have the micro USB charging port, and a small power button for temporarily disabling the password. When we remove the back we have space for the battery along with a sim card and memory card slot. The password of the mifi is also there
---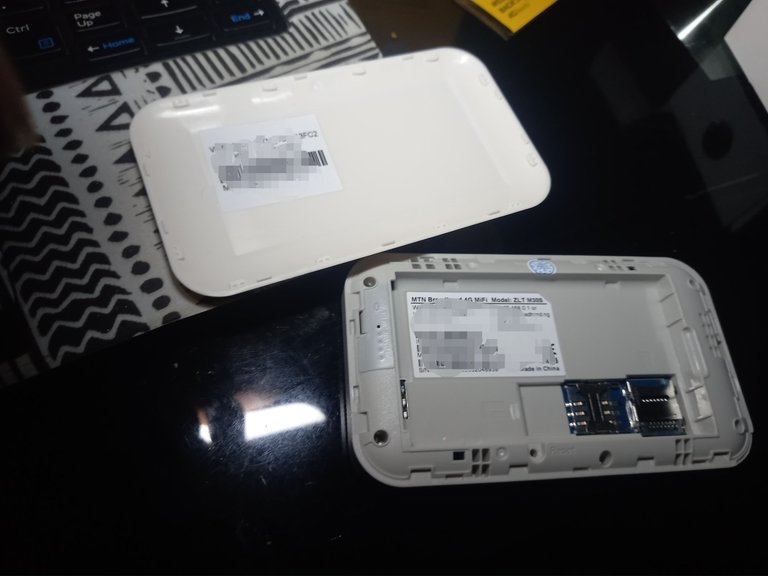 ---

PROS
I really like the design of the product, it just looks so handy. I mostly keep it on some high ground or a table when I'm using it, but when I'm not it's just fun to hold at times.
The mifi helped me realize how much user data on my phone was draining my battery. It's incredible how much longer my phone goes without charging now that I'm using wifi instead of mobile data. It also took a lot longer for it to heat up while gaming. I'm wondering why I didn't do this earlier.
Another thing I noticed is that so far there's been no unexpected break in my connection. It's relatively smooth. Though it's not been up to a week so I'll still be keeping my eyes peeled on that one.

Cons
It's not that fast. One of the reasons I bought it was because I thought I was going to be getting faster network speeds, but in all honesty, I'm not. It's roughly the same thing, one could even argue my mobile's data is faster, but I have noticed that it is more stable. When I'm playing games like call of duty mobile the ping is a lot more stable. And as I mentioned before, no internet breaks, so I guess I can deal with that.
The second one is battery charging. The battery lasts somewhere around 8 hours from a full charge which is ok, but then the speed of charging it is slow. It takes more than 2 hours to charge when low. And I read online that I shouldn't use fast chargers on it to avoid the risk of burning it. I'm still working my way around the charging speeds, but I'll master it with time hopefully.

Conclusion
Other than those little icks I think it's a good device to have. Saves my phone's battery life, gives me more reliable internet, and I don't have to worry about calls affecting my network (especially if I want to ignore it :), all at a very affordable price. Not bad.
~THANKS FOR READING~

N/B:This is not an endorsement of any kind, I'm simply sharing my honest opinions.
Ps:all photos were taken by me
SPANISH VERSION
En la mayor parte del mundo, si no en todo, Internet es una necesidad. La necesidad de comunicarse e interactuar con los demás, aprender algo nuevo sin tener que preguntar a nadie o pagar una cuota, o incluso simplemente ver vídeos divertidos para entretenerse. Todas estas cosas no serían posibles sin una conexión a Internet. La mayoría de los países desarrollados tienen velocidades de Internet ultrarrápidas que hacen la vida mucho más fácil, pero aquí tener una conexión rápida y estable es un problema. No tienes ni idea de la cantidad de veces que tengo que pausar un vídeo para dejar que se descargue un poco, o tengo que activar el modo avión y apagarlo para poder refrescar mi red y que temporalmente funcione más rápido.
Aquí tenemos múltiples proveedores de red y cada uno de ellos es bueno o malo dependiendo de tu ubicación. Recuerdo que cuando vivía en el norte Glo (un proveedor de servicios) era básicamente inexistente y luego llegué al oeste y la gente lo estaba usando y me sorprendió.

De todos modos, he estado usando MTN (proveedor de red) para el Internet, ya que tiene la mejor conexión a Internet en mi área, pero últimamente sólo ha habido tantas interrupciones en la conexión. Una o dos veces he perdido oportunidades importantes por culpa de estas interrupciones innecesarias e imprevistas de la conexión a Internet.

Un amigo me preguntó si tenía un router de banda ancha y, por supuesto, la respuesta fue no. Como todavía soy estudiante no puedo tener un router porque soy muy móvil y los routers suelen estar en un solo sitio para proporcionar buenas conexiones a Internet. He estado usando mi teléfono para Internet, incluso cuando tengo que usar mi ordenador, simplemente conecto mi Hotspot. Es realmente muy rápido la mayoría de las veces, pero de vez en cuando simplemente deja de funcionar, y por alguna razón sucede justo cuando más lo necesito. Entonces otro amigo mío @olujay me recomendó comprar un dispositivo mifi. Dice que usa uno y que es bastante bueno. Decidí ir a por él, especialmente cuando noté que la batería de mi teléfono empezó a agotarse un poco más rápido por usar siempre el Hotspot.

Desde Mtn es la mejor red donde me quedo, me fui a la tienda en línea Mtn, evitado todo el bombo en su último router de banda ancha 5g que he oído es el mejor que podemos conseguir ahora, por cierto, y haga clic en un enlace que me redirige a konga donde hice mi pedido. Por sólo 10.000 naira (unos 13,4 dólares) conseguí el Mtn 4g mifi. 3 días después llegó mi pedido.
---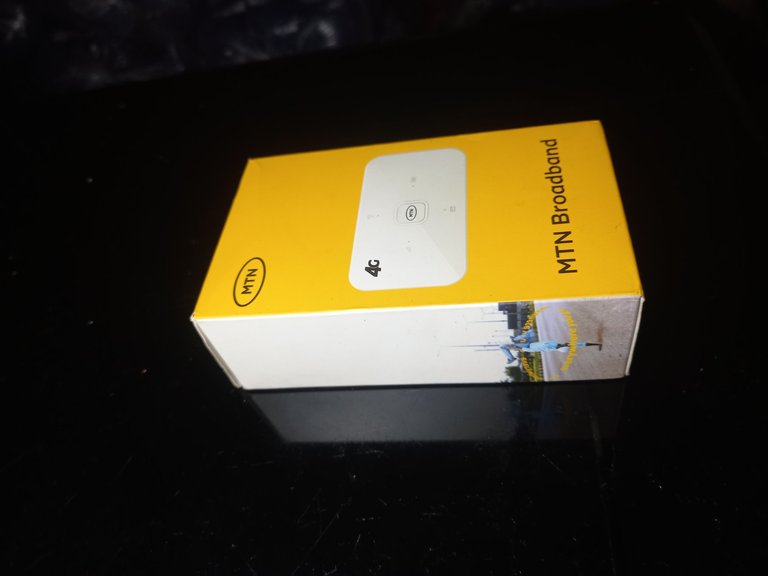 ---

LA REVISIÓN
En la caja
---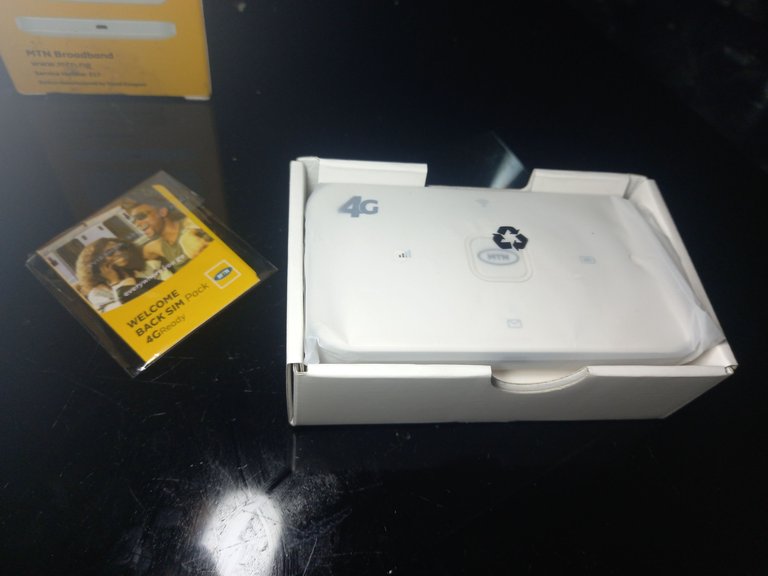 ---
Una vez que sacas la cajita, lo primero que ves es el propio mifi. El mío venía con una tarjeta SIM gratis, probablemente porque era de MTN, no estoy seguro. Cuando sacas el mifi, hay un pequeño pestillo debajo, lo abres y está el manual, el cable de carga, la batería y un trozo de papel con el número imei y algunos códigos de barras.
---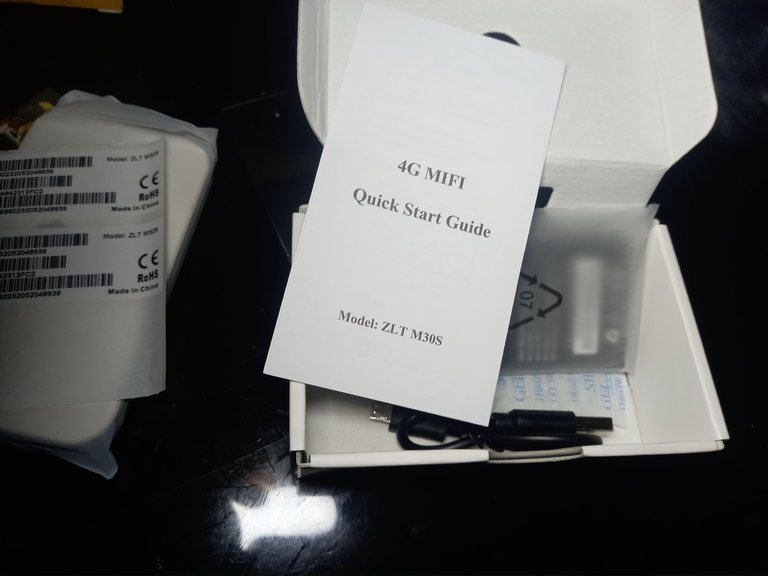 ---

Especificaciones
No se mucho de mifi y especificaciones de banda ancha pero las dejare aquí para los que si.
Soporta Redes desde 2G hasta 4G LTE, tiene una velocidad de subida de 50Mbps y una velocidad de bajada de 150Mbps( Cat 4). Utiliza una batería de 2500mAh y puede conectar hasta 8 usuarios a la vez. Hace uso de la frecuencia de 2,4GHz y tiene un alcance de 80m. fuente

Características
---
---
Tiene una forma y un diseño muy elegantes y agradables para su portabilidad. En la parte frontal hay cuatro luces LED. El de arriba es verde cuando el wifi está encendido, el de la izquierda es verde si el servicio de internet es bueno y rojo si no lo es, el de la derecha es el de la batería, verde, naranja o rojo dependiendo del porcentaje de batería. Y el de abajo es para cuando llega un mensaje a la tarjeta sim del mifi. En el centro de todo tenemos un gran botón. Sirve para encender y apagar el mifi.
A ambos lados tenemos el puerto de carga micro USB, y un pequeño botón de encendido para desactivar temporalmente la contraseña. Cuando quitamos la parte trasera tenemos espacio para la batería junto con una ranura para la tarjeta sim y la tarjeta de memoria. La contraseña del mifi también está ahí
---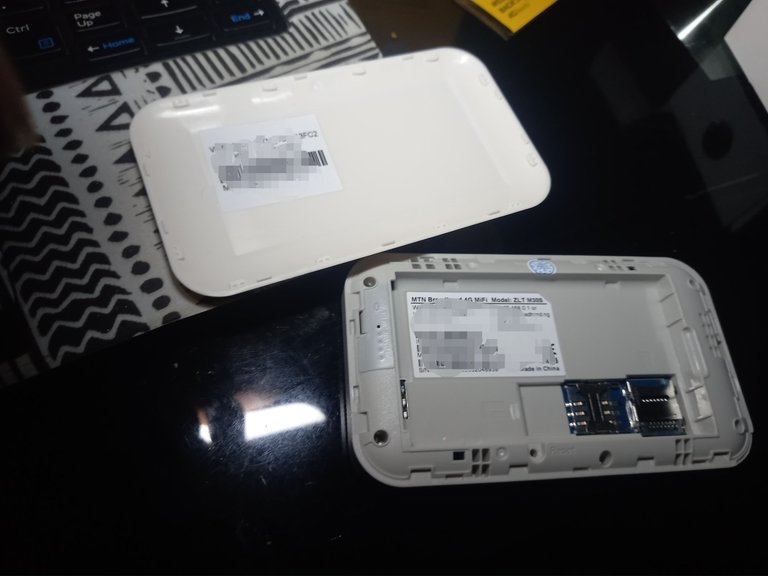 ---

PROS
Me gusta mucho el diseño del producto, es muy manejable. La mayoría de las veces lo guardo en un sitio alto o en una mesa cuando lo estoy usando, pero cuando no, a veces es divertido sostenerlo.
El mifi me ayudó a darme cuenta de lo mucho que el uso de datos en mi teléfono estaba drenando mi batería. Es increíble cuánto tiempo pasa mi teléfono sin cargarse ahora que estoy usando wifi en lugar de datos móviles. También tardaba mucho más en calentarse mientras jugaba. Me pregunto por qué no lo hice antes.
Otra cosa que he notado es que hasta ahora no ha habido ninguna interrupción inesperada en mi conexión. Es relativamente fluida. Aunque aún no ha pasado una semana, así que seguiré atento a eso.

Contras
No es tan rápido. Una de las razones por las que lo compré fue porque pensaba que iba a tener velocidades de red más rápidas, pero sinceramente no es así. Es más o menos lo mismo, incluso se podría argumentar que los datos de mi móvil son más rápidos, pero he notado que es más estable. Cuando estoy jugando a juegos como call of duty mobile el ping es mucho más estable. Y como he mencionado antes, no hay cortes de internet, así que supongo que puedo lidiar con eso.
La segunda es la carga de la batería. La batería dura alrededor de 8 horas de carga completa que está bien, pero entonces la velocidad de carga es lenta. Tarda más de 2 horas en cargarse cuando está baja. Y he leído en internet que no debo usar cargadores rápidos para evitar el riesgo de quemarla. Todavía estoy trabajando mi manera alrededor de las velocidades de carga, pero voy a dominar con el tiempo espero.

Conclusión
Aparte de esas pequeñas pegas, creo que es un buen dispositivo. Ahorra batería a mi teléfono, me da un internet más fiable, no tengo que preocuparme de que las llamadas afecten a mi red (especialmente si quiero ignorarlas :), todo a un precio muy asequible. No está mal.
~GRACIAS POR LEER~

N/B:Esto no es un respaldo de ningún tipo, simplemente estoy compartiendo mis opiniones honestas.
Ps:todas las fotos las hice yo
Traducido al deepl