Saludos para todos los amigos que hacen vida en esta fabulosa comunidad. Hoy quiero compartir un poco de lo que ha sido mi experiencia con los audífonos auriculares, también conocidos como eardbuds. Debo confesarles que no soy una mujer que entienda mucho de tecnología, pero sí me encanta estar al día con todas las novedades tecnológicas y por supuesto, tener acceso a ellas para usarlas usarlas.
Desde hace unos años, el uso de audífonos dejó de ser para mí, un implemento solo para la recreación, pues por la necesidad de sumarme a la modalidad del teletrabajo, tuve que usarlos casi a diario por muchas horas. He usado de todo tipo y no he tenido mucha suerte como para decir que uno de los que he tenido en mis manos fue el mejor. La mayoría de los audífonos que he comprado o que me han regalado solo me han durado, cuando mucho, unos pocos meses. Así que voy a seguir las recomendaciones de @laloretoyya en esta publicación para hacer la inversión de unos de calidad.
Entre todos los que he usado, hubo unos que me prestó mi sobrino que eran geniales, me funcionaban perfecto para el trabajo porque además tenían micrófono. Pero sentía quer eran muy pesados y al final del día, después de varias horas trabajando,terminaba con dolor de cabeza. La verdad no recuerdo la marca ni las características de estos audífonos, lo que si tengo claro que para volver a usar unos así, deben ser muy livianos.
En la fotografía que comparto a continuación se pueden ver los audífonos, estos han sido de los mejores que he podido tener.
Greetings to all the friends who make life in this fabulous community. Today I want to share a little of what has been my experience with headphones, also known as earbuds. I must confess that I am not a woman who understands a lot about technology, but I do love to keep up to date with all the technological novelties and of course, have access to them to use them.
Since a few years ago, the use of headphones stopped being for me, and implemented only for recreation, because of the need to join the modality of teleworking, I had to use them almost daily for many hours. I have used all kinds and I have not had much luck to say that one of the ones I have had in my hands was the best. Most of the hearing aids I've bought or been given have only lasted me a few months at most. So I'm going to follow @laloretoyya's recommendations in this post to make the investment in quality ones.
Among all the ones I've used, there were some that my nephew lent me that was great, they worked perfectly for work because they also had a microphone. But I felt they were very heavy and at the end of the day, after several hours working, I ended up with a headache. The truth is that I don't remember the brand or the characteristics of these headphones, what I do know is that if I want to use them again, they must be very light.
In the picture below you can see the headphones, these have been some of the best I have ever had.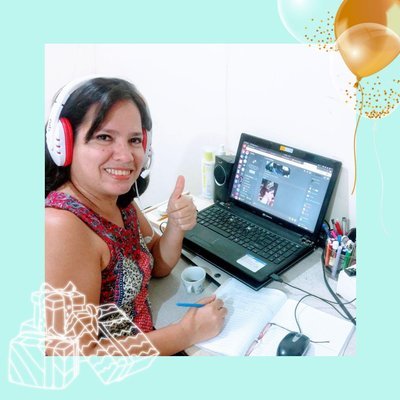 Sigo en la búsqueda de unos buenos audífonos, espero que ese día llegue pronto.
Cuando compré mi celular Xiaomi Redmi 9, la necesidad se incrementó, pues con este nuevo dispositivo podía disfrutar de ver películas o escuchar mis podcasts favoritos.
Así llegué a pensar en que unos earbuds serían ideales, ya no para el trabajo, pero sí serían más cómodos para ver las películas, sin tantos cables pisados en la cama o en el sofá, o para escuchar los podcasts, mientras hacía las labores de la casa.
Salí a comprar unos y me ofrecieron una réplica de los earbuds Xiaomi. En la tienda funcionaron perfectamente. El vendedor buscó una canción en Youtube y se escuchó muy bien. Lo que faltó, y fue un gran error, fue proar con una llamada. Al llegar a la casa, quise hacer esa prueba y no funcionó con mi teléfono, pero lo probamos en el celular de mi esposo y sí se escuchaba la llamada. Al parecer, mi teléfono no es compatible con ese aparatito(inserte carita triste).
En estas fotografías les muestro lo que fue un amor fugaz, el amor de un día, pues mi esposo es el que los usa. Claro, él prometió comprarme unos, pero yo quiero esperar para que me compre, no unos earbuds, sino los mejores audífonos de mi vida.
I'm still looking for a good headset, I hope that day comes soon.
When I bought my Xiaomi Redmi 9 cell phone, the need increased, because with this new device I could enjoy watching movies or listening to my favorite podcasts.
So I came to think that some earbuds would be ideal, no longer for work, but they would be more comfortable to watch movies, without so many wires stepped on the bed or on the couch, or to listen to podcasts while doing housework.
I went out to buy some and was offered replica Xiaomi earbuds. In the store, they worked perfectly. The salesman looked up a song on YouTube and it sounded great. What was missing, and it was a big mistake, was to try it with a call. When I got home, I wanted to do that test and it didn't work with my phone, but we tried it on my husband's cell phone and it did play the call. Apparently, my phone is not compatible with that little device (insert sad face).
In these pictures, I show you what was a fleeting love, the love of a day, because my husband is the one who uses them. Of course, he promised to buy me some, but I want to wait for him to buy me, not earbuds, but the best headphones of my life.
| | |
| --- | --- |

Ahora, les tengo otra historia de amor y odio con unos earbuds.
En diciembre, compré un número de una rifa para apoyar a un familiar. Entre las cosas que se rifaban estaban estos audífonos inalámbricos. Compré el número y me olvidé. Para mi sorpresa, me gané la rifa y los audífonos fueron míos. Los guardé sin mucha emoción por la experiencia con los anteriores. Pero este sábado, vino mi pequeña Nicole y me dijo que ella revisaría y los probaría para ver cómo funcionaban. y sí, funcionan.
Imagino que también son una réplica, pero la verdad es que se escuchan muy bien.
Con la emoción de que sí servían, nos pusimos a ver Encanto, cada una con audífono y así la vimos y la escuchamos bien.
Queda seguir probándolos. Espero que ahora sí me funcionen estos para lo que yo quiero.
Cuando compre los audífonos de mis sueños, les contaré.
Now, I have another love/hate story with earbuds.
In December, I bought a raffle number to support a family member. Among the items being raffled were these wireless earbuds. I bought the number and forgot about it. To my surprise, I won the raffle and the headphones were mine. I kept them without much excitement because of the experience with the previous ones. But this Saturday, my little Nicole came over and told me that she would check and try them out to see how they worked. and yes, they work.
I imagine they are also a replica, but the truth is they sound great.
With the excitement that they did work, we started to watch Encanto, each one with a hearing aid and that's how we saw and heard it well.
We have to continue testing them. I hope that now they will work for what I want.
When I buy the hearing aids of my dreams, I will let you know.
| | |
| --- | --- |


Todo el contenido de esta publicación es contenido original y trabajo creativo personal. Los separadores y banners son mis diseños en diferentes aplicaciones.

All the content of this publication is original content and personal creative work. The dividers and banners are my designs in different applications.