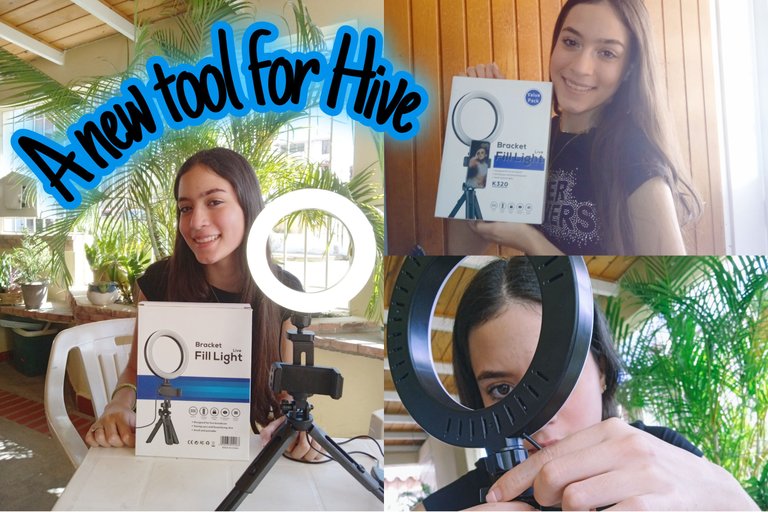 Portada exclusiva diseñada para Hive por @andrea.carolina

Hola Hivers, la verdad me alegra estar de vuelta a la comunidad y aunque hubiese deseado regresar antes y ser activa con las publicaciones, de cierto modo lo que uno piensa no es siempre lo que pasa. Igual estoy contenta de estar de nuevo aquí y de que tal vez no es la fecha en la que quería comenzar en Hive pero nunca es lo suficientemente tarde. Sin embargo, hoy es un post alegre, cargado de emociones distintas y de un deseo cumplido el cuál mencioné hace algún tiempo.
Hi Hivers, I'm really glad to be back in the community and although I wish I would have come back sooner and been active with postings, in a way what you think is not always what happens. I'm still glad to be back here and maybe it's not the date I wanted to start on Hive but it's never too late. However, today is a happy post, full of different emotions and a wish fulfilled which I mentioned some time ago.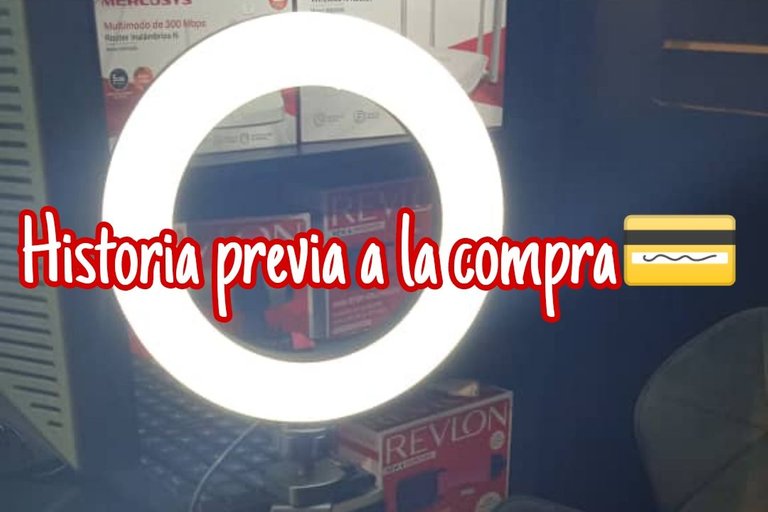 Realmente desde el año pasado ocurrieron diferentes cosas en mi vida, que me hicieron ir trazando un pequeño camino de metas a corto y mediano plazo. Es así, como una de mis metas principales para ese entonces se me cumplió con todo el esfuerzo del mundo que fue mi teléfono, y es ahí en dónde me di cuenta que con soñar las cosas se pueden ir materializado poco a poco, y que bueno como dice el dicho a veces soñar no cuesta nada y tocar la puerta no es entrar. Luego de tener mi teléfono las necesidades y las metas fueron variando, sabía que necesitaba nuevas herramientas para seguir invirtiendo en este trabajo y apostando por mi potencial para seguir dándole rienda suelta a mi creatividad para crear más y mejor contenido.
Actually, since last year different things happened in my life, that made me trace a small path of short and medium term goals. Thus, one of my main goals for that time was fulfilled with all the effort in the world that was my phone, and that's where I realized that with dreaming things can be materialized little by little, and that well as the saying goes sometimes dreaming does not cost anything and knocking on the door is not to enter. After having my phone the needs and goals were changing, I knew I needed new tools to continue investing in this work and betting on my potential to continue unleashing my creativity to create more and better content.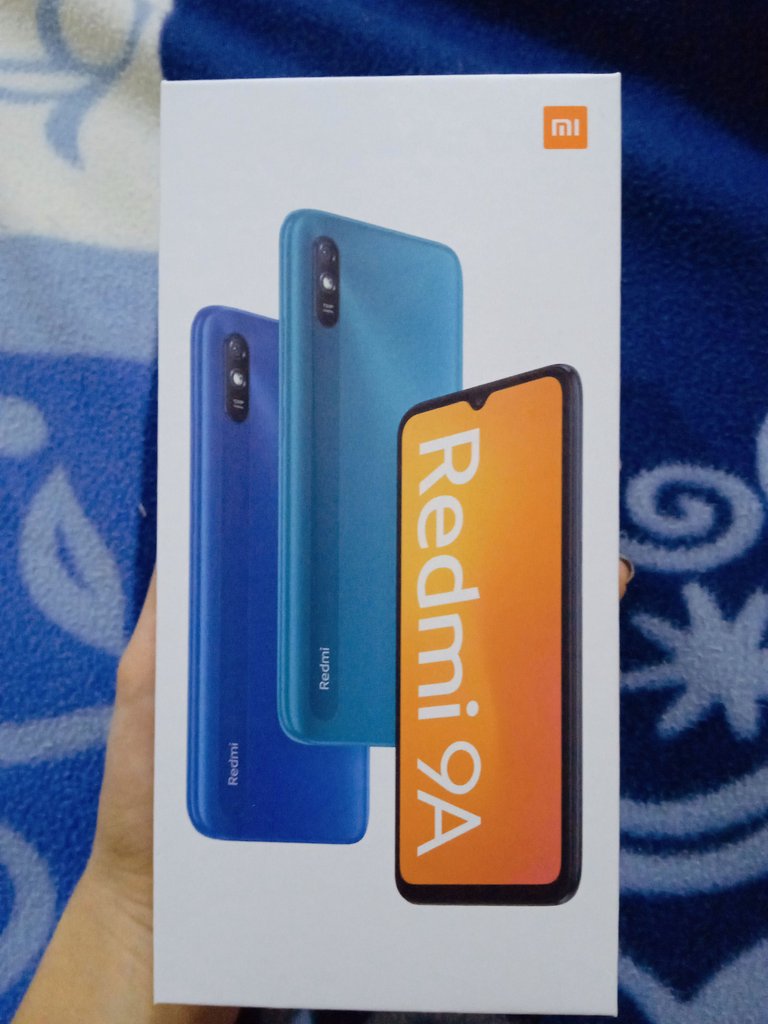 Es por eso, que algo que deseaba mucho, es eso que vieron en la portada de esta publicación y de lo que hablaré un poco más en detalle a continuación. El aro de luz, era una herramienta necesaria para mí, ya que Hive se sustenta de muchas cosas, y crear contenido necesita de varias herramientas que con el tiempo se pueden ir mejorando, este aro para mí iba a tener la función de ayudarme principalmente con la mejora de la calidad de las fotos para publicaciones en la comunidad de maquillaje y para la elaboración de las fotos de portada. Es así como empecé a buscar en algunas páginas cuando creí que era el momento de comprarlo para reactivar mis publicaciones.
That's why, something I wanted very much, is what you saw on the cover of this publication and what I will talk a little more in detail below. The light ring was a necessary tool for me, since Hive is based on many things, and creating content requires several tools that can be improved over time, this ring for me was going to have the function of helping me mainly with the improvement of the quality of the photos for publications in the makeup community and for the elaboration of the cover photos. That's how I started looking at some pages when I thought it was time to buy it to reactivate my publications.

Sin embargo, creí que tenía un impulso de comprarlo y medité las razones por las que lo necesitaba/quería, que precios entraban en mi presupuesto, cuál se adaptaba mejor a mis necesidades, pregunté opiniones, intente hablar con otras personas aunque no obtuve muchas respuestas. Y estaba apunto de rendirme porque los precios por mercado libre y en otras páginas de ig eran incluso más caros que el principal que había visto que costaba unos 21$ y no tenía trípode ( aunque eso es algo que también especificaré ahora).
However, I thought I had an urge to buy it and mulled over the reasons why I needed/wanted it, what prices fit my budget, which one best suited my needs, asked opinions, tried to talk to other people although I didn't get many answers. And I was about to give up because the prices on mercado libre and other ig sites were even more expensive than the main one I had seen which cost about $21 and had no tripod (although that is something I will also specify now).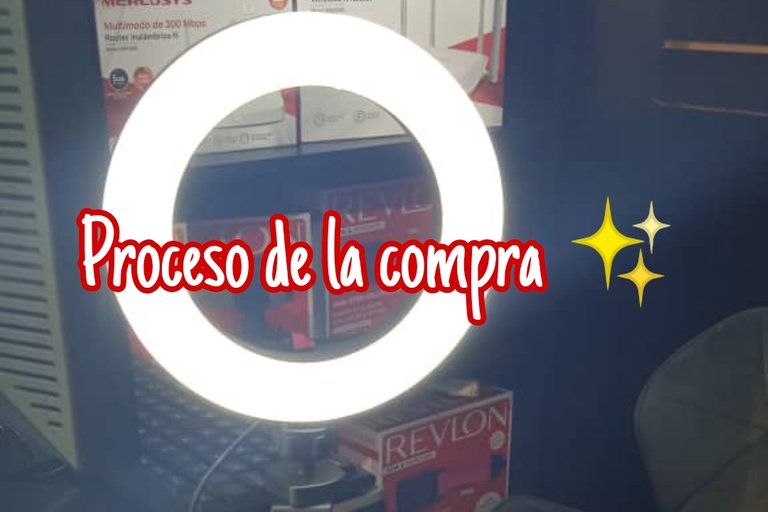 Es así, cómo mi tía @aurodivys entra a esta historia. Ya que además de mi mamá ella es un apoyo elemental en este tipo de decisiones, que si bien en gran parte podría tomarla sola siempre recurro al apoyo y a la opinión de ellas que tienen más experiencia. Es así como llegué a la conclusión de que realmente no necesitaba el aro más grande del mundo o el trípode más alto, porque mi necesidad se ajustaba a un aro mediano y que su base quedara perfecto para una mesa o un sitio fijo ya que principalmente sería la iluminación para algún maquillaje, cosa que normalmente no suelo realizar de pie.
This is how my aunt @aurodivys enters this story. Since besides my mom, she is an elemental support in this kind of decisions, and although I could take it alone, I always resort to the support and opinion of those who have more experience. That's how I came to the conclusion that I really didn't need the biggest ring in the world or the highest tripod, because my need was adjusted to a medium ring and that its base would be perfect for a table or a fixed place since it would mainly be the lighting for some makeup, something that I don't usually do standing up.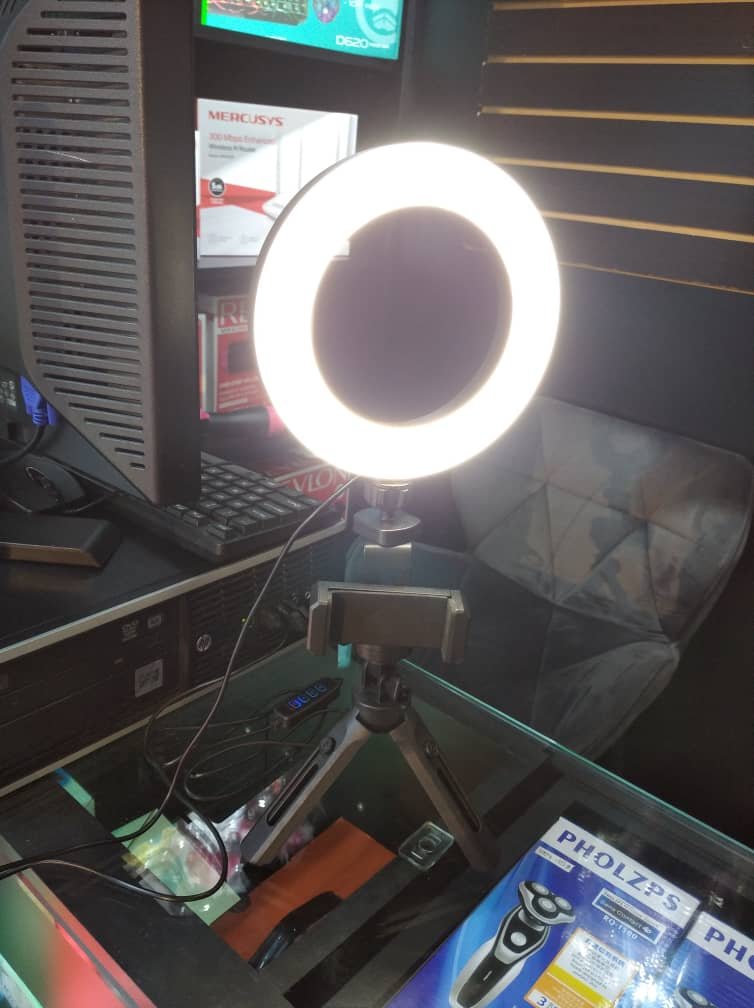 Algunas especificaciones:
• Aro de luz LED 3 tonos
• lámpara de 8" pulgadas
• Control de encendido/apagado y cambio de luces
•Cable USB
• Trípode y adaptador

Entonces luego de ese proceso previo, llegó la parte en qué @aurodivys me comenta que puede pasar preguntando por un supermercado de mi cuidad (@hatogrill.lico) que realmente tiene varias secciones y se consiguen variedad de cosas, incluso en esa parte de tecnología venden hasta routers, secadores y demás. Y cómo a mí me gusta creer que manifiesto y atraigo las cosas de maneras inesperadas a mi vida🤪, está experiencia previa del aro fue sentimiento parecido al del teléfono, en un momento se habla de lo que quería en el otro prácticamente ya está en mis manos. Es así cómo mi tía me envía la foto de este, preguntadome si me gustaba, si quería ese y si me lo llevaba a la casa. Al ver la foto que tardó un rato en llegar, acepté esa propuesta y al rato empezó la travesía de intentar exhaustivamente armarlo.
Then after that previous process, came the part where @aurodivys told me that I could go to a supermarket in my city (@hatogrill.lico) that really has several sections and you can get a variety of things, even in that part of technology they sell even routers, hairdryers and so on. And as I like to believe that I manifest and attract things in unexpected ways to my life🤪, this previous experience of the hoop was similar to the feeling of the phone, in one moment they talk about what I wanted in the other is practically already in my hands. That's how my aunt sends me the photo of this one, asking me if I liked it, if I wanted that one and if I would take it home. When I saw the photo that took a while to arrive, I accepted the proposal and soon began the journey of exhaustively trying to assemble it.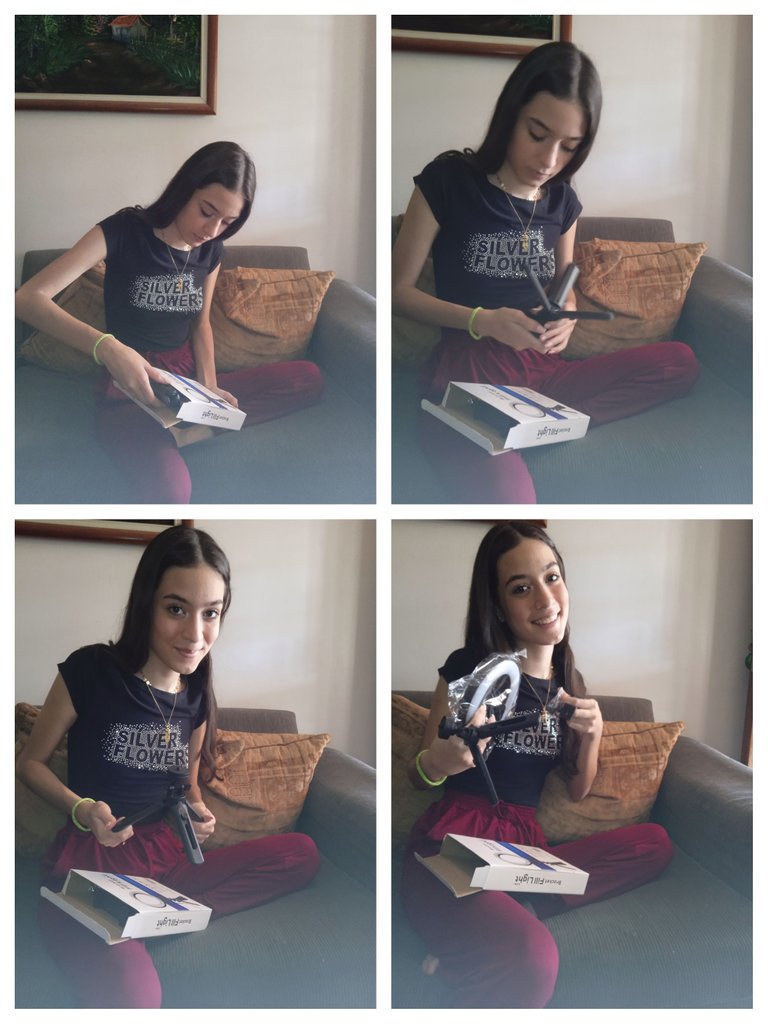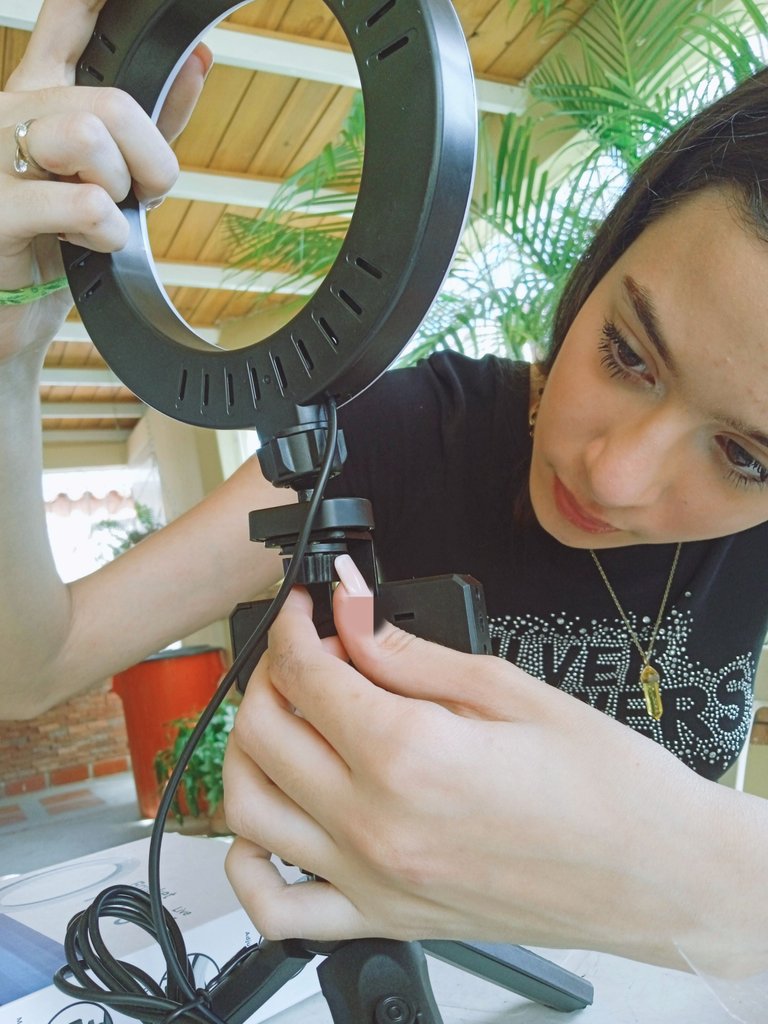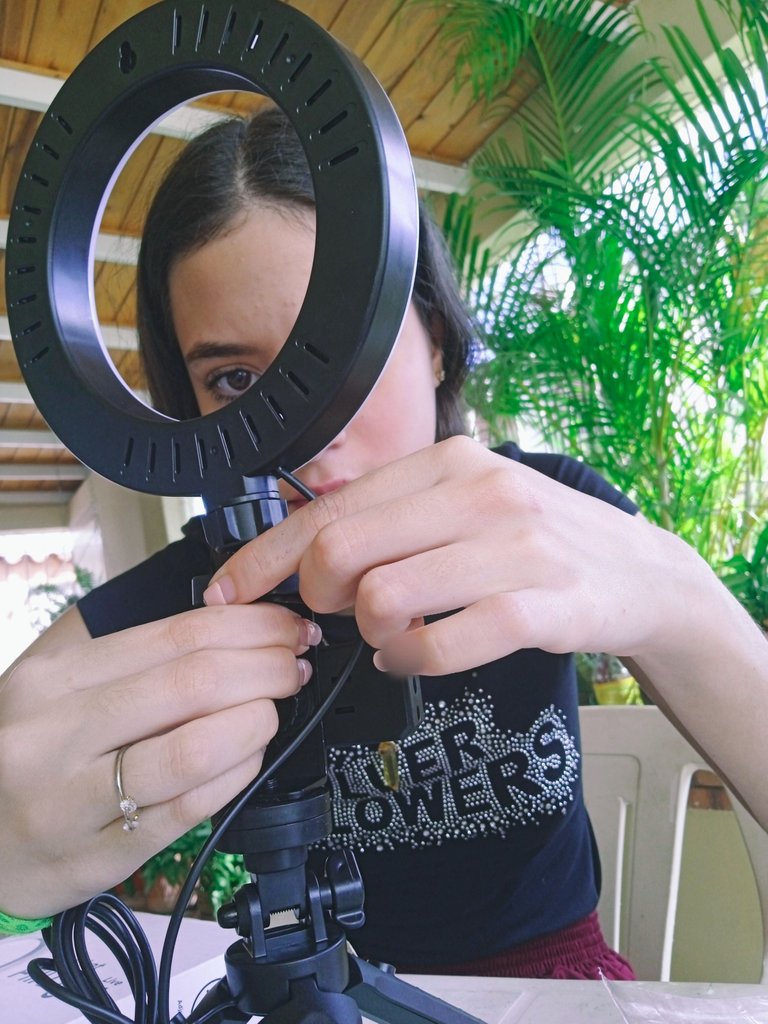 Y se preguntarán qué por qué fue una travesía, y es que bueno fue una montaña rusa de emociones, mi hermana pequeña realmente es muy inteligente para su edad pero es incluso más impulsiva que yo, quiere intentar ayudarte y hacer todo por si sola, pero a veces me frustra mucho no poder hacerlo sola y eso crea cierto conflicto. La verdad es que no era tan difícil armarlo pero creo que habían tantas piezas chiquitas que eso me confundía, era como un cubo Rubik armaba un lado y desarmaba otro, un desastre así soy JAJSJA. Pero al final pude armarlo con ayuda de mis tíos y canalizando mi estrés armado por algo tan simple como que tenía algunas piezas colocadas al revés. Así que al final el verlo listo me alegró y emocionó, me hizo pensar en compartir con ustedes una meta más y un regalo que es herramienta fundamental para la creación de mis nuevos post.
My little sister is really smart for her age but she is even more impulsive than me, she wants to try to help you and do everything by herself, but sometimes it frustrates me a lot not being able to do it alone and that creates some conflict. The truth is that it wasn't that difficult to put it together but I think there were so many little pieces that it confused me, it was like a Rubik's cube, I put together one side and took apart the other, a disaster, that's how I am JAJSJA. But in the end I was able to put it together with the help of my aunt and uncle and channeling my stress because of something as simple as having some pieces placed upside down. So in the end seeing it ready made me happy and excited, it made me think of sharing with you one more goal and a gift that is a fundamental tool for the creation of my new posts.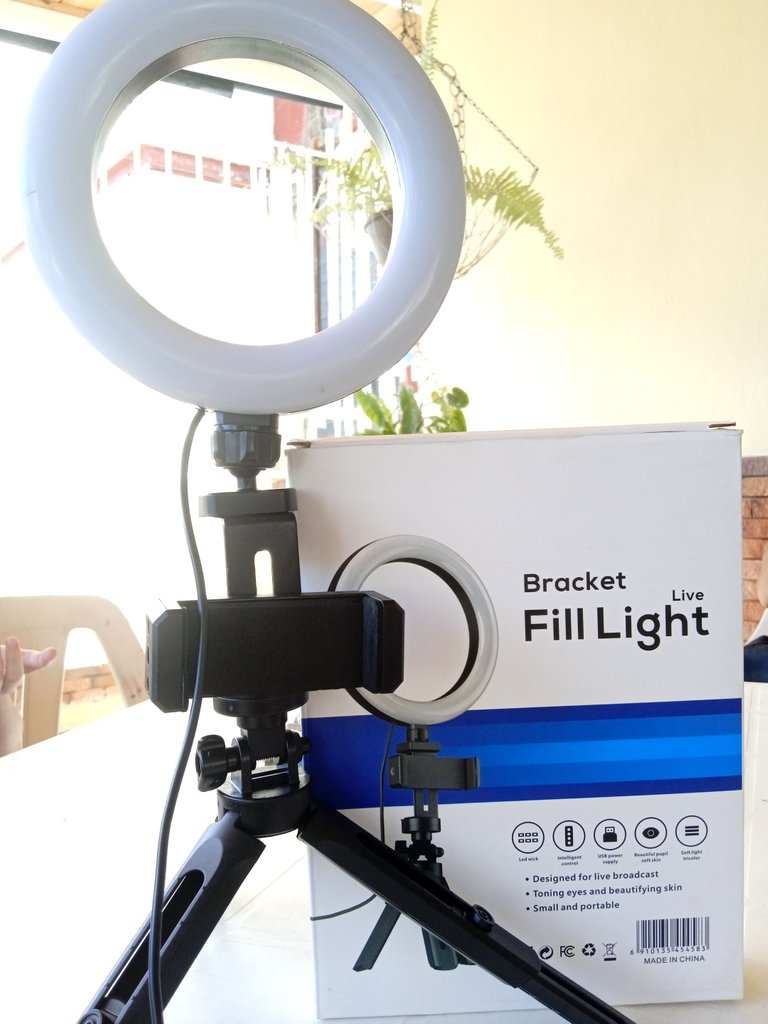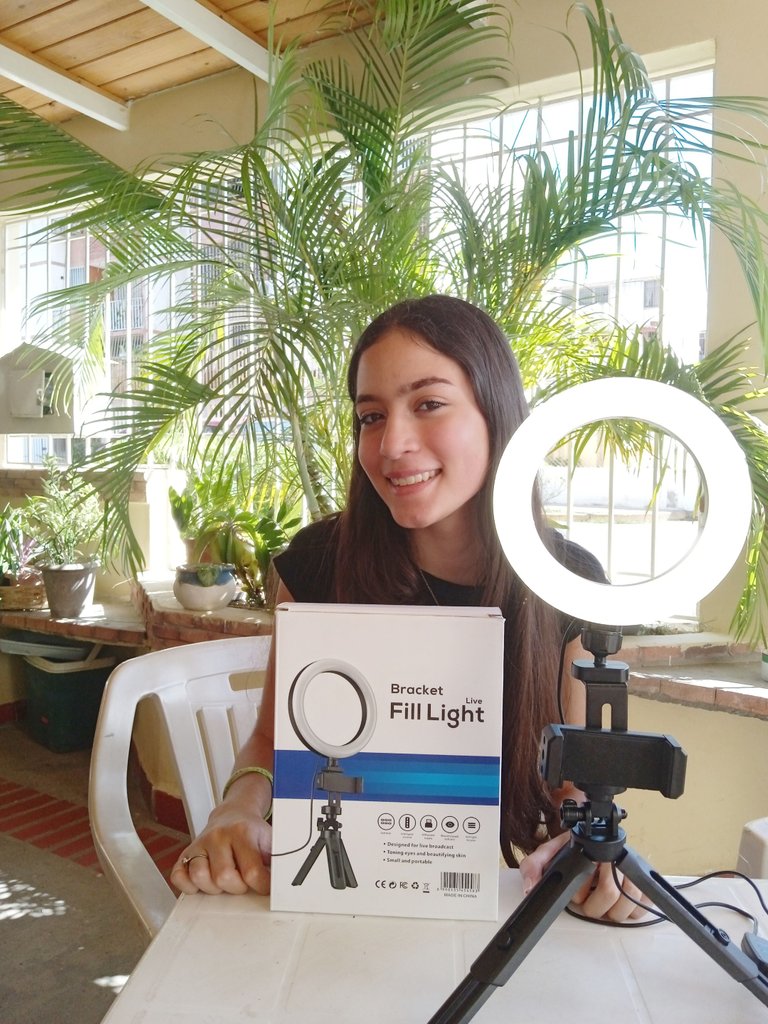 Gracias una vez más por llegar hasta aquí, y por leerme. Por ser parte de este proceso de crecimiento en mi vida y de esta linda comunidad llamada Hive✨🌺
¡Gracias por leer!
Thanks for reading!
Todas las fotos son de mi propiedad