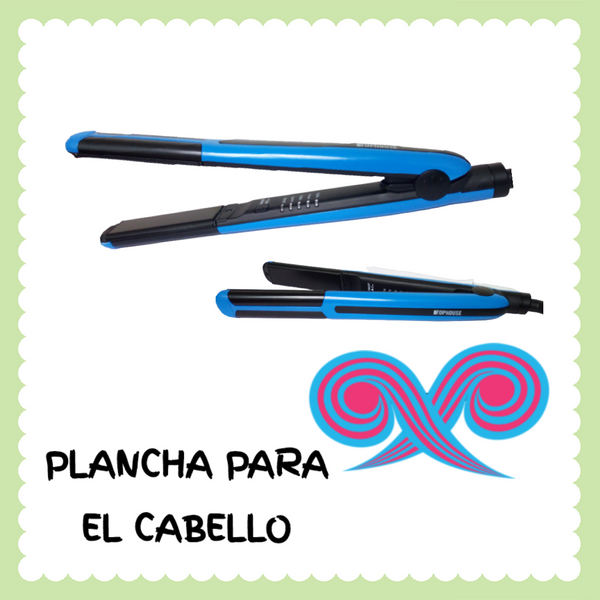 Enthusiast of technology, I share with you a brand that I have just two months valuing its function, first I bought headphones, a product that has covered the expectations; now recently a hair straightener. I bought this last device because it was on sale and I read the features to compare them with renowned technological models; usually women have this object, either for sporadic or frequent use, or when the occasion deserves it. The Top House brand is of Chinese origin, but marketed by a supermarket franchise in Argentina. It is strong competition for high-cost brands, accessible to those who want to acquire consumer-friendly technology and also has followers who support their purchase, could it be marketing, I do not know.
Entusiasta de la tecnología, les comparto una marca que apenas tengo dos meses valorando su función, primero compré auriculares, producto que ha cubierto las expectativas; ahora reciente una plancha para el cabello. Este último artefacto lo adquirí porque estaba en oferta y leí las características para compararlas con modelos tecnológicos renombrados; por lo general, las mujeres tenemos este objeto, ya sea por uso esporádico, frecuente o cuando lo merece. La marca TopHouse es origen China pero comercializada por una franquicia de supermercado en Argentina. Es fuerte competencia para marcas de alto costo, accesible para quienes desean adquirir tecnología amigable al bolsillo del consumidor y que además tiene seguidores que apoyan su compra, ¿puede ser marketing?, no lo sé.

To choose a flat iron, I based my choice on my needs, since I usually use it when there is an important event or when I am in the mood to change, so, the TopHouse model KF-511, has that aspect. I also noticed that it has ceramic plates to combat frizz, this option is more economical because it is coated, not full ceramic and less titanium.
Para elegir una plancha, me base en mi necesidad, ya que, acostumbro usarla cuando hay un evento importante o cuando este de humor de cambiar, así que, La plancha TopHouse modelo KF-511, cubre ese aspecto. También me fijé que posee placas de cerámica para combatir el frizz, esta opción es más económica porque está recubierta, no es completa de cerámica y menos de titanio.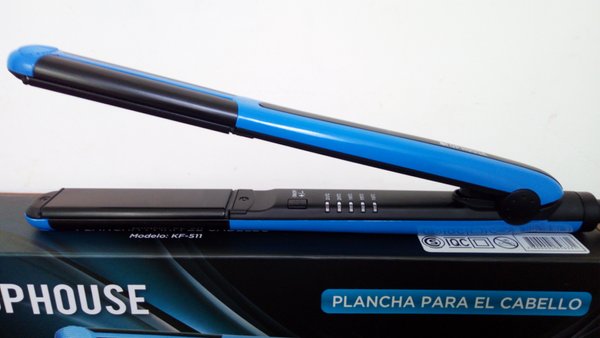 This iron is thin, I chose it according to my type of hair which is fine. The temperature is between 150°C to 230°C, I understand that high temperatures are more invasive to damage the hair cuticle and I chose 170°C, which works for me.
Esta plancha es delgada, la eligí en función a mi tipo de cabello que es fino. La temperatura está comprendida entre 150°C a 230°C, tengo entendido que, las temperaturas altas son más invasivas a dañar la cutícula del cabello y optó por 170°C, la cual me funciona.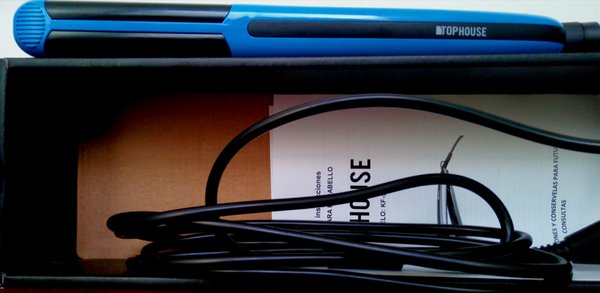 The cord is long enough, swivels and has a bow or hook to hang in the bathroom or elsewhere; however, the box is handy to put it in while I proceed to select another layer of hair; for this reason, I decided to leave it in the box after it is cool and protect the iron.
El cable es lo suficientemente extenso, giratorio y posee un arco o gancho para guindar en el baño u otro lugar; sin embargo, la caja es práctica para colocarla mientras procedo seleccionar otra capa de cabello; por tal razón, decidí dejarla en la caja, luego que esté temperatura fría y así protejo la plancha.

The iron is lightweight, comfortable to use, heats up in 30 seconds, which allows me to iron quickly after styling and part the hair to start at the root and pull down evenly.
La plancha es liviana, cómoda de usar, calienta en 30 segundo, lo que me permite planchar rápido después de peinar y separar por partes el cabello para comenzar desde la raíz y tensar hacia abajo uniformemente.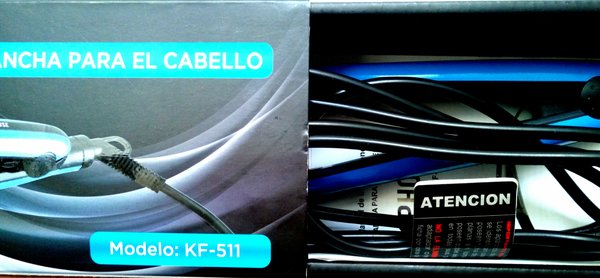 Users who are inclined to use this essential tool for people who want to look straight hair or with possible waves. I remind them to have dry hair, combed, use a product that protects the hair from the temperature. Also, I recommend keeping out of reach of children, unplug it after turning it off, it is necessary to read the instructions on how to clean it to keep the product in good condition. See you in another technological meeting.
Usuarios que se inclinan por el uso de esta herramienta fundamental para personas que desean lucir lacio el cabello o con posibles ondas. Les recuerdo tener el cabello seco, peinado, usar algún producto que proteja de la temperatura al cabello. Asimismo, les recomiendo mantener lejos del alcance de los niños, desconectar después de apagado, es necesario leer las instrucciones de cómo limpiar para conservar en buen estado el producto. Nos vemos en otro encuentro tecnológico.

Thank you for visiting and leaving a comment

First image created with the application Fotocollages
Photograph taken with my noblex cell phone model 551.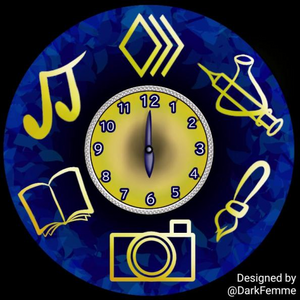 @Contra-Reloj
Visítanos en el servidor de @hivemexico


Soy miembro de @motherhood


[Fuente]
Somos un club con derecho de admisión reservado que reúne a los mejores y más destacados miembros de la comunidad hispana, dándoles voz y voto, ya que nuestra estructura es democrática.
Visita y forma parte de nuestra comunidad The Talent Club
Visítanos en nuestro servidor de Discord


[Spanish City]
La Ciudad donde todos brillan.
Visita Discord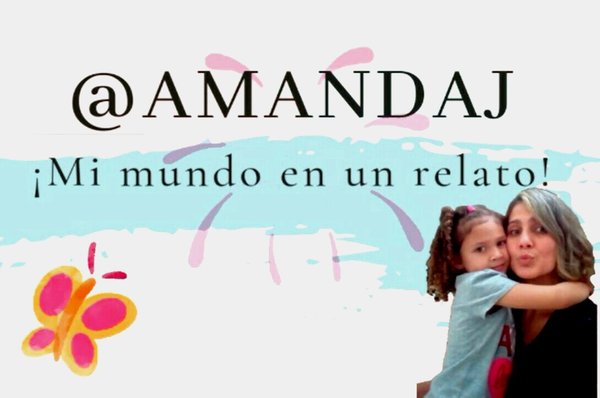 Diseño realizado en Canva
@AntonietaGonzl7
Twitter

Las publicaciones elaboradas en mi blog son realizadas desde un móvil Noblex modelo 551.