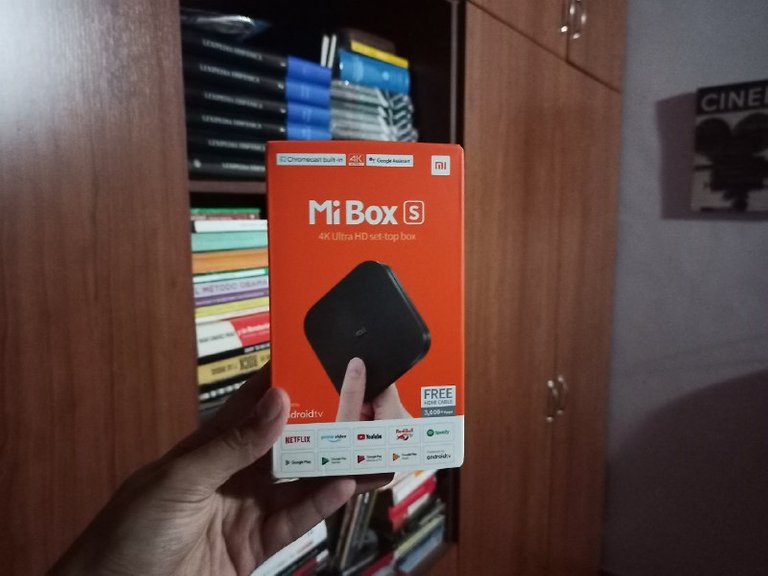 Greetings, friends of Geek Zone, once again I come with a review of a device that I find super useful and that could save you some money when it comes to television, do you want to turn your standard TV into a Smart one? Well the Xiaomi MI TV BOX S might be a practical solution for you.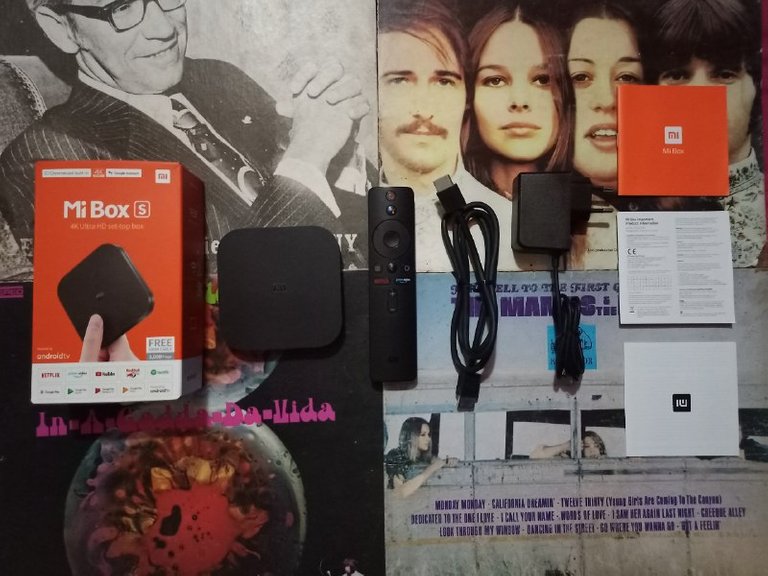 As always, we start with its packaging, simple and eye-catching, excellent use of space. Inside you will find the Xiaomi MI TV BOX S, a somewhat short HDMI cable, a cable to connect to the mains that you need to buy an adapter for the plugs in my country (Venezuela), a remote control that does not include the two AAA batteries you need and three brochures with the different information we need to know about the equipment.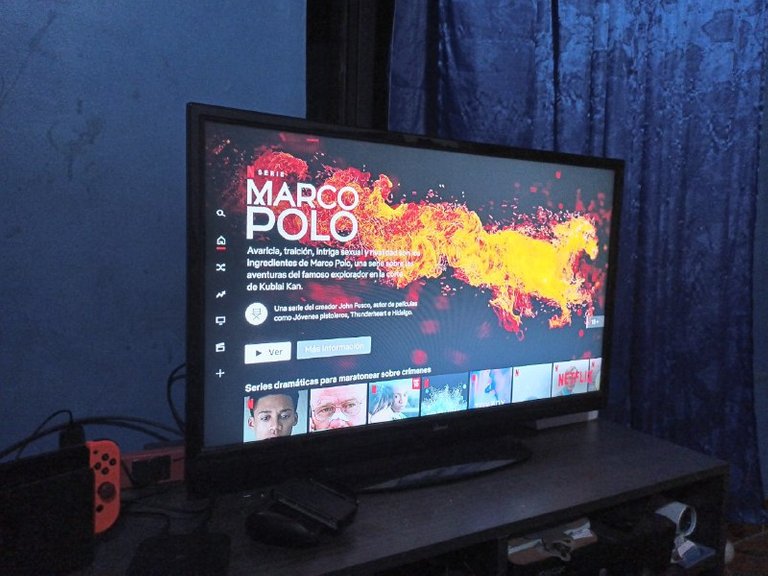 Saludos, amigos de Geek Zone, una vez más vengo con una reseña de un equipo que me parece super útil y que les podría ahorrar algo de dinero en lo que a televisión se refiere, ¿Quieres convertir a tu televisor estándar en uno Smart? Pues la Xiaomi MI TV BOX S puede que sea una solución practica para ti.

Como siempre, empezamos por su empaque, sencillo y llamativo, excelente uso del espacio. En su interior encontraremos la Xiaomi MI TV BOX S, un cable HDMI un tanto corto, un cable para conectar a la corriente eléctrica la que necesite comprarle un adaptador para los enchufes de mi país (Venezuela), un control remoto que no incluye las dos baterías AAA que necesita y tres folletos con las diferentes informaciones que necesitamos saber sobre el equipo.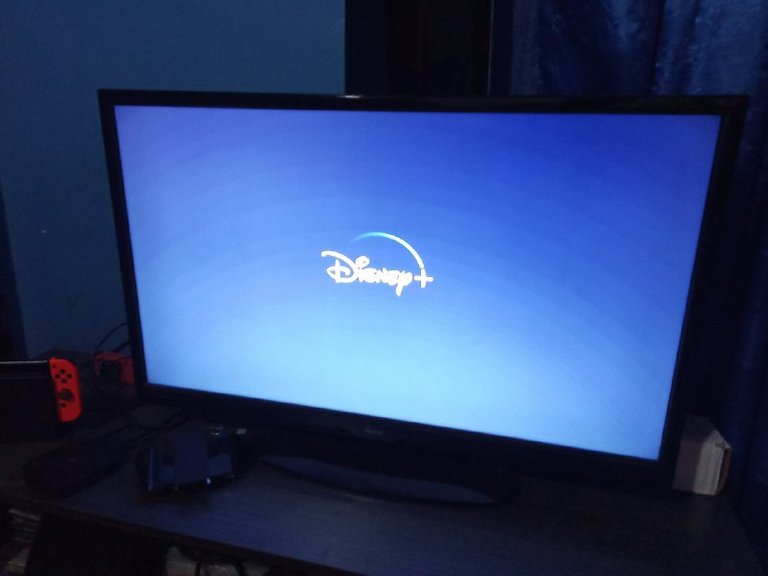 As for the technical specifications we can highlight that it is a team composed of a Quad-core Cortex-A53 processor, GPU Mali 450 750MHz, a RAM of 2GB DDR3, internal memory of 8GB for a 4K resolution at 60fps with an Android TV 6.0 system.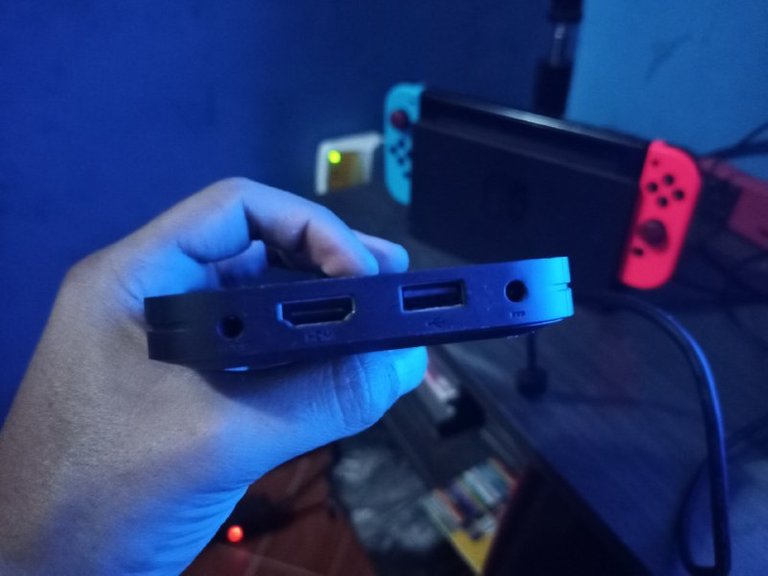 Its biggest handicap is its low internal memory, although it can be solved with an external memory that can be connected in a slot on the back of the equipment, it also has an HDMI slot, one for the power cable, and an LED light bulb to indicate the correct operation of the equipment that we do not find much logic that is located on the back of the equipment.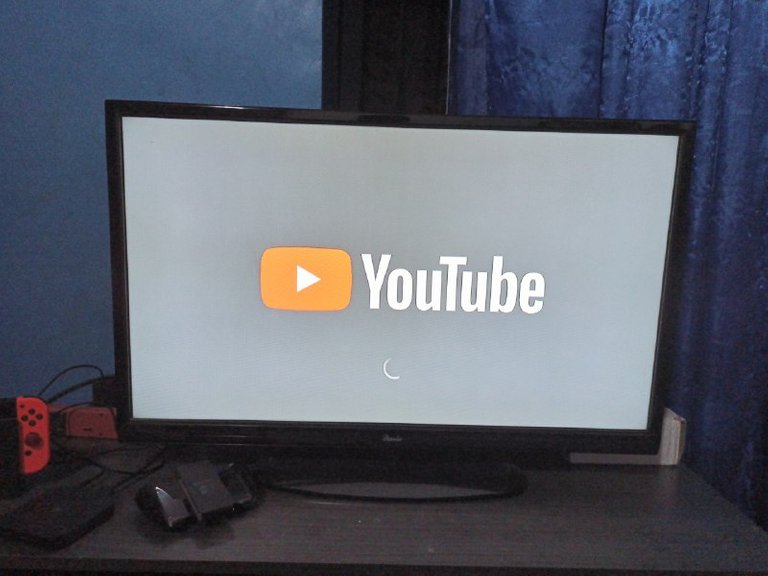 En cuanto a las especificaciones técnicas podemos destacar que se trata de un equipo compuesto por un procesador Quad-core Cortex-A53, GPU Mali 450 750MHz, una RAM de 2GB DDR3, memoria interna de 8GB para una resolución de 4K a 60fps con un sistema Android TV 6.0.

Su mayor hándicap es su poca memoria interna, aunque se puede solucionar con una memoria externa que se puede conectar en una ranura en la parte posterior del equipo, también posee una ranura HDMI, una para el cable de corriente, y un bombillo led para indicar el correcto funcionamiento del equipo al que no le encontramos mucha lógica que se ubique en la parte posterior del equipo.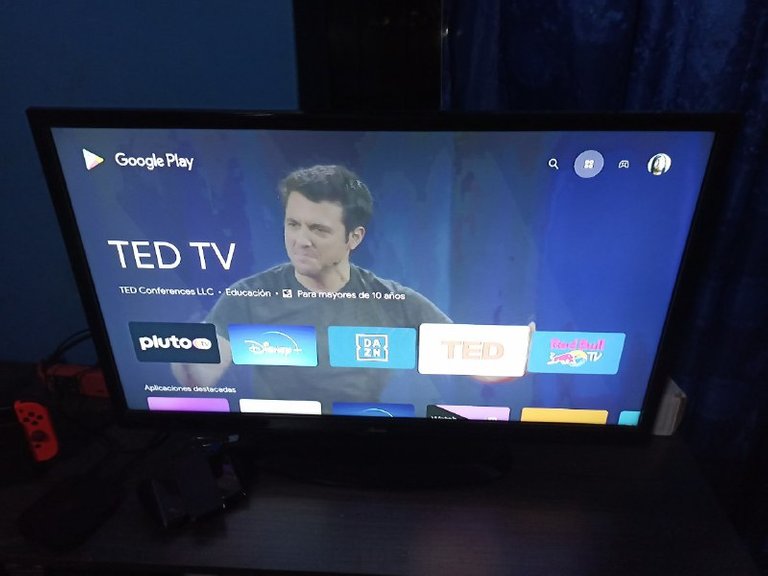 Being a device that has Android TV also has a built-in Google Chromecast which allows you to stream from your smartphone without any inconvenience. It also has most of the applications of the most popular streaming platforms in the world in addition to several games that, although we did not test because we will reserve it for other reviews, are there in a good catalog for those who want to bring out their gamer side.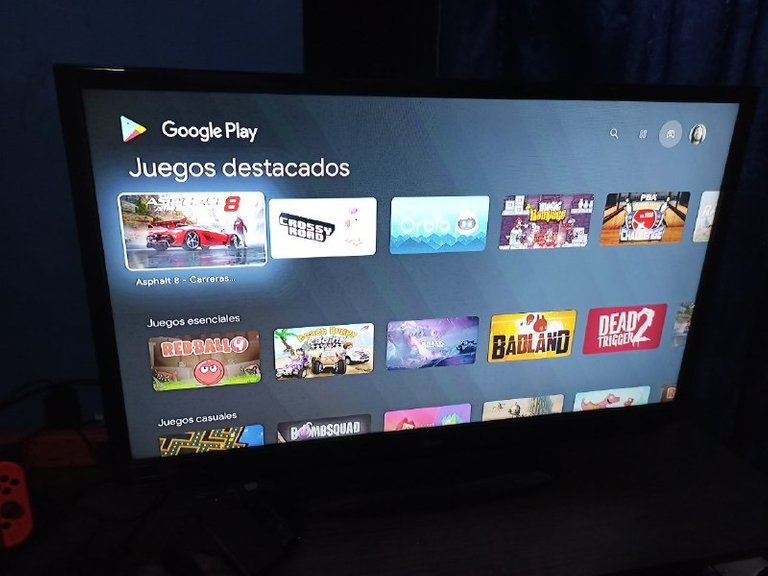 In terms of performance, it is an outstanding device that has a cost of about 60 US dollars, the applications are well adapted to its format and has an intuitive and deeply customizable interface, and as the icing on the cake has microphone and Google voice assistant for those who see as something tedious typing their searches letter by letter with the remote control.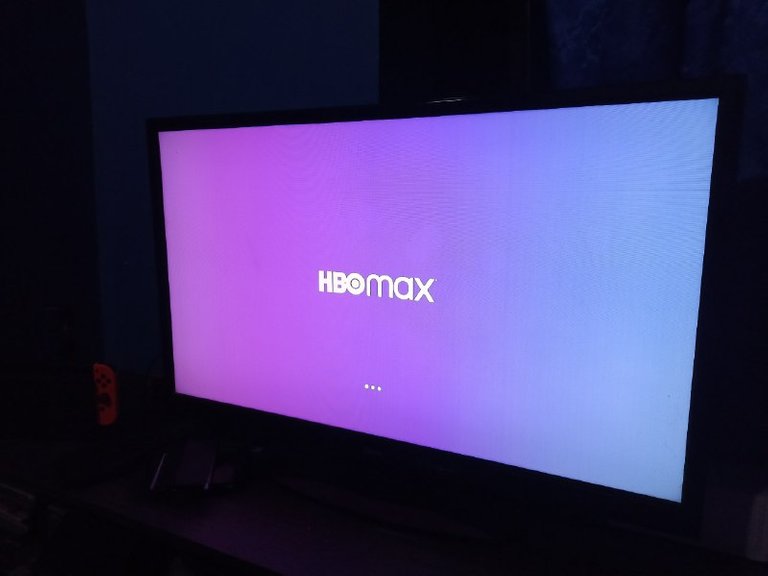 Al ser un equipo que cuenta con Android Tv también tiene incorporado un Google Chromecast lo que permite transmitir desde tu smartphone sin inconveniente alguno. Además de que cuenta con la mayoría de las aplicaciones de las plataformas de streaming más populares del mundo además de varios juegos que, si bien, no probamos porque nos lo reservaremos para otras reseñas, están ahí en un buen catalogo para quienes quieran sacar su lado gamer.

En cuanto a su rendimiento, es un equipo sobresaliente que tiene un costo de unos 60 dólares estadounidenses, las aplicaciones están bien adaptabas a su formato y tiene un interfase intuitivo y profundamente personalizable, y como la guinda del pastel posee micrófono y asistente de voz de Google para quienes vean como algo tedioso tipear sus búsquedas letras por letra con el control remoto.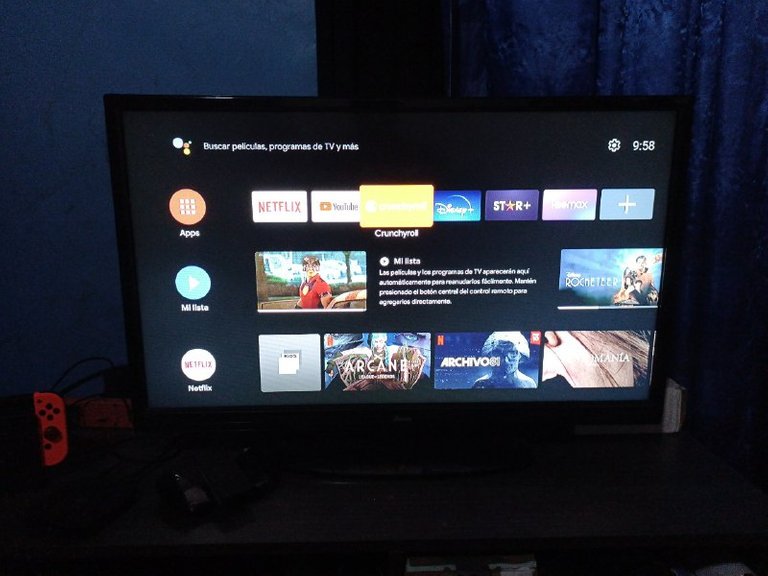 I highly recommend your purchase, working with Android makes it compatible with many applications and features that give you much practicality and convenience, certainly a great choice instead of buying a smart TV. all photos shown are my authorship.
Recomiendo enormemente su compra, al trabajar con Android lo hace compatible con muchas aplicaciones y funciones que te dan mucha practicidad y comodidad, sin duda una gran opción en lugar de adquirir un televisor inteligente. todas las fotos mostradas son de mi autoría.