Hello. Let's speak about new modifications I brought to the game.
First thing is a snow covering objects: building, windows.
Also, I wanted to enrich the scene with new staff. And I added snowman, swings, sandbox, Christmas tree and a street lantern.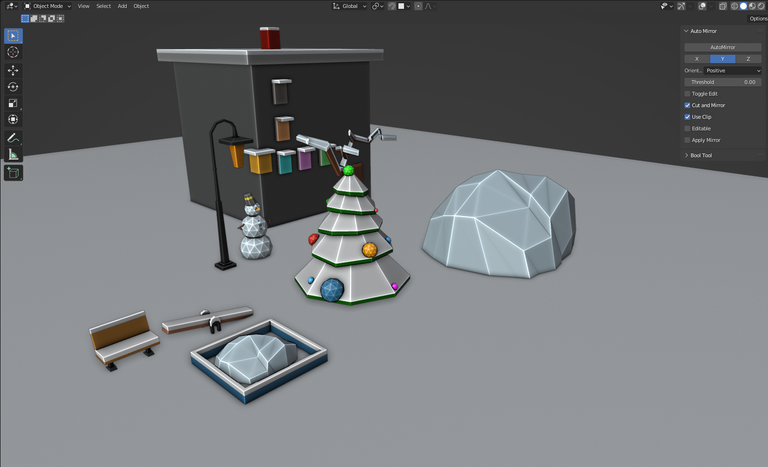 Next was menu with gifts. You see I was thinking of how to involve people to watch ads, as a reward. So I enhanced the gift system. When user gathers gift, there will be something in it. Like a car, boat, banana, sofa etc. And there will be several gifts on the way to the roof. You see, Santa Jump is a vertical platformer. But at the end there will be a quiz for player in which he needs to match giftboxes with gifts. And that's it!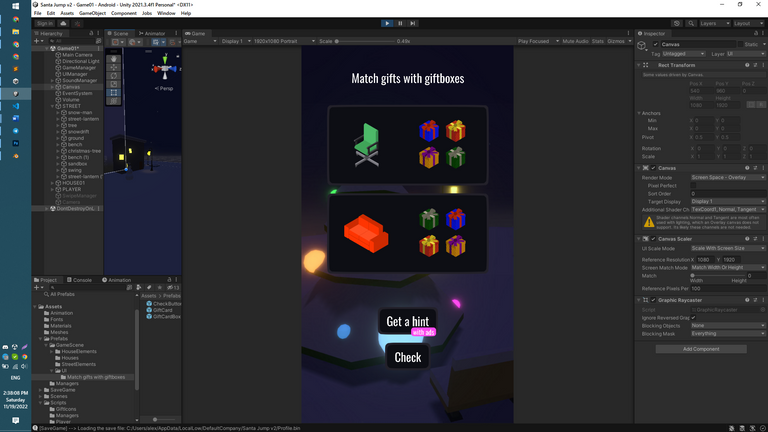 And if user wants a hint he can watch adds and get it, so he moves to next level. But it's not required if you remember the exact comparing couples.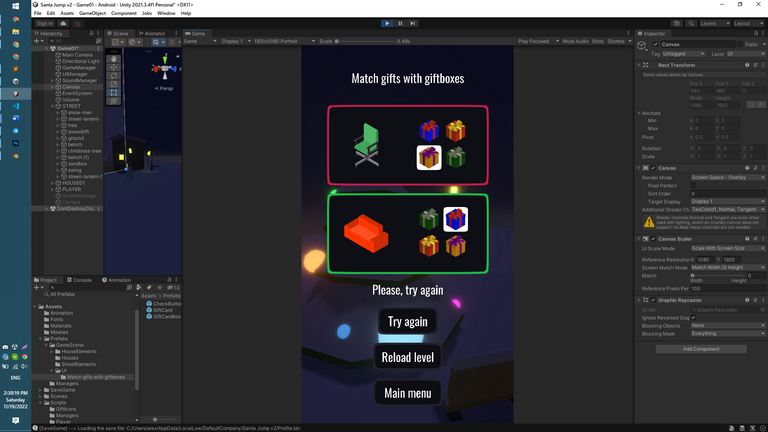 Also, I added some sounding surrounding for menu, buttons.
For now, that's all!
---
If you want to ask me some questions about game development or be the first testers, welcome to Discord Server: https://discord.gg/FtMrUaaBw3
What the full cycle of Santa Jump: