Feliz tarde amigos de Hive, les extiendo un cordial saludo acompañado de un deseo sincero de que se encuentren bien. En esta ocasión deseo compartir mi experiencia con el cepillo secador de Revlon. Espero que puedan leer mi publicación y beneficiarse de la misma.
Happy afternoon friends of Hive, I extend to you a cordial greeting accompanied by a sincere wish that you are well. On this occasion I would like to share my experience with the Revlon blow dryer brush. I hope you can read my post and benefit from it.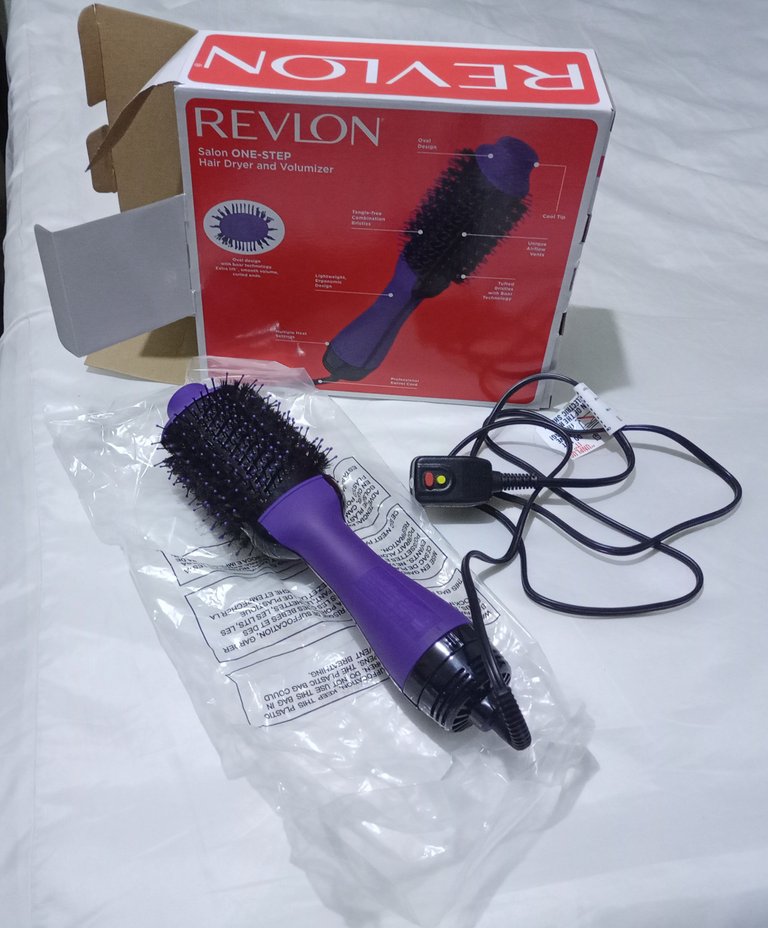 En cuanto salió al mercado el cepillo secador enseguida me entusiasmé mucho. Necesitaba una herramienta práctica para arreglar mi cabello sin maltratarlo. Hace un tiempo me lo secaba de vez en cuando y luego comencé a plancharmelo. El cabello me quedaba liso, me gustaba el hecho de que las ondas bajarán considerablemente, no obstante, me preocupaba el daño que la plancha le estaba causando a mi cabello, especialmente en las puntas.
Para contrarrestar ese daño, trataba de colocarme antes del planchado una crema o ampolla protectora para el calor, sin embargo, la constancia del planchado me maltrataba mucho por más que me lo cuidara. Durante la pandemia me lo planché una sola vez, eso fue cuando se casó mi hermana y olvidé la plancha. Lo único que usaba era crema para peinar y como poco salía de la casa no le prestaba tanta atención a mi cabello.
A decir verdad cuando vi por primera vez el cepillo secador me entusiasmé mucho. Pensé que este era lo que necesitaba. Solo pensar que podía mantener mi cabello bien arreglado sin maltratarlo fue una maravilla. Este pensamiento más la publicidad que le hicieron muchas personas al cepillo, hizo que mi deseo de adquirirlo aumentara y así fue como reuní el dinero para comprarlo.
As soon as the blow dryer brush came on the market I was immediately very excited. I needed a practical tool to fix my hair without mistreating it. A while ago I used to blow dry my hair from time to time and then I started to flat iron it. My hair was straight, I liked the fact that the waves would come down considerably, however, I was concerned about the damage the iron was causing to my hair, especially at the ends.
To counteract this damage, I tried to apply a heat protection cream or ampoule before flat ironing, however, the constancy of flat ironing was very damaging no matter how much I took care of it. During the pandemic I ironed it only once, that was when my sister got married and I forgot the iron. The only thing I used was styling cream and since I rarely left the house I didn't pay as much attention to my hair.
To tell you the truth, when I first saw the blow dryer brush I was very excited. I thought this was what I needed. Just the thought that I could keep my hair well groomed without mistreating it was a wonder. This thought plus the publicity that many people gave the brush, made my desire to buy it increase and that's how I raised the money to buy it.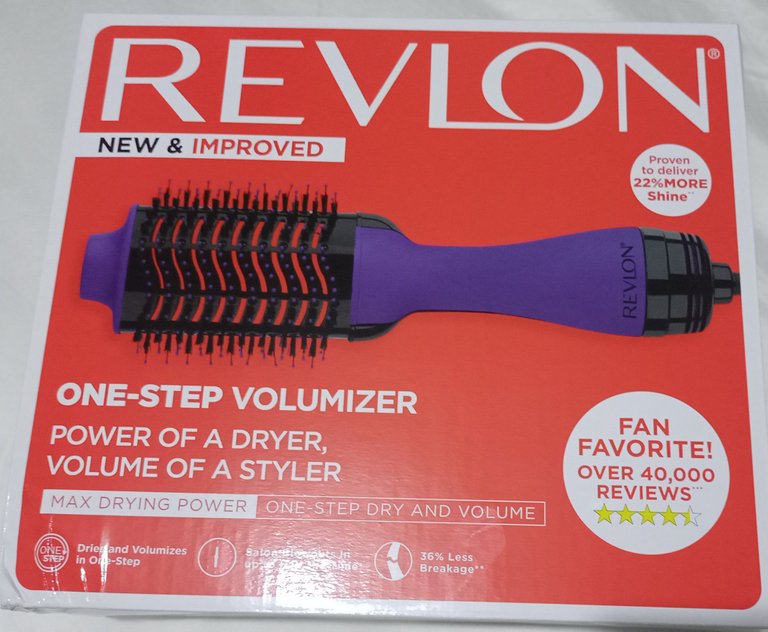 Recuerdo que al ver varias marcas de los cepillos secadores decidí comprar el Revlon, aunque era más costoso me fui por una marca reconocida. En aquel momento estaba con mi mamá en la tienda en donde lo vendían y le pedí un pequeño préstamo para comprarme mi cepillo. Llegué súper emocionada a la casa, aunque estaba endeudada 🤭🤭.
En poco tiempo ya estaba estrenando mi cepillo, este tiene tres velocidades y un protector para cuidarlo cuando haya un bajón de electricidad o cuando venga con más intensidad. Al agarrar el cepillo sentí que me pesaba mucho y esto no me permitía hacer un buen trabajo.
I remember that when I saw several brands of hair dryer brushes I decided to buy the Revlon, although it was more expensive I went for a recognized brand. At that time I was with my mom in the store where they sold it and I asked her for a small loan to buy my brush. I was super excited when I got home, even though I was in debt 🤭🤭.
In no time I was already debuting my brush, this one has three speeds and a protector to take care of it when there is a power outage or when it comes with more intensity. When I grabbed the brush I felt that it was too heavy and this did not allow me to do a good job.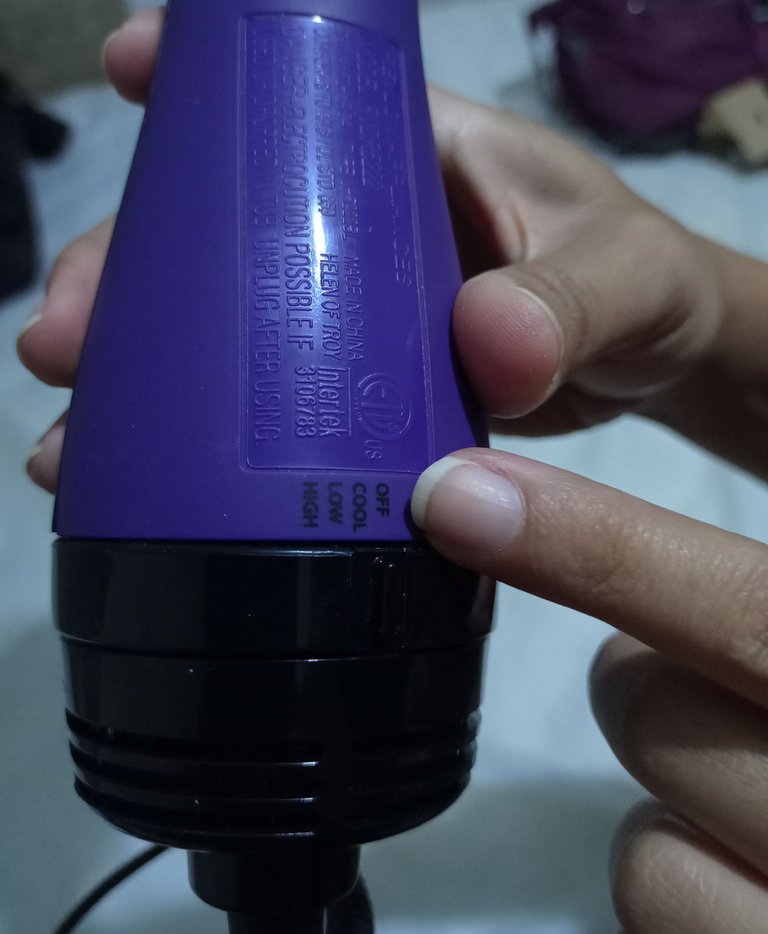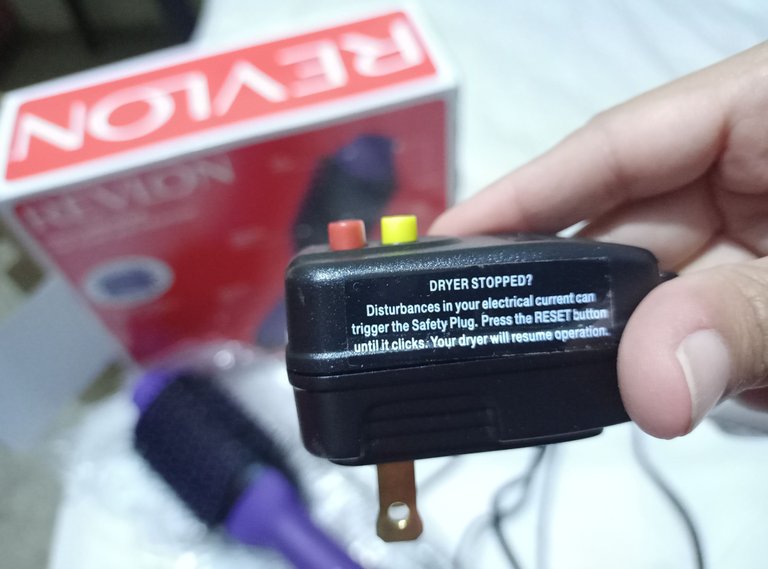 La primera vez que me lo sequé me quedó relativamente bien, pero el supuesto "buen efecto", me duró muy poco. Al cabo de media hora o un poquito más ya tenía el cabello con ondulaciones. No pensé que era el cepillo, más bien consideré que no supe cómo secarmelo. En ese momento consideré que era falta de práctica. Así que no me desanimé, sino que pensé en mi hermana y le pedí que me los secara.
Mi hermana es experta secando y planchando cabello, así que obviamente me iba a quedar bien si ella me lo secaba pero no fue así. Lamentablemente ocurrió lo mismo, al momento me quedó bonito pero al rato ya estaba con mucho frizz. En ese momento concluí que el cepillo no es tan potente como me lo había imaginado. De segura quienes tienen el cabello liso si les sirve porque le da forma y brillo pero para una persona que tiene el cabello rizado como yo, no le va a durar el efecto.
The first time I blow-dried my hair relatively well, but the supposed "good effect" didn't last long. After half an hour or a little more I had wavy hair. I didn't think it was the brush, but rather that I didn't know how to dry it. At that point I thought it was lack of practice. So I didn't get discouraged, but I thought of my sister and asked her to blow dry my hair.
My sister is an expert at blow drying and flat ironing hair, so obviously it was going to look good if she dried it for me but it didn't. Unfortunately the same thing happened. Unfortunately the same thing happened, at the moment it looked nice but after a while it was very frizzy. At that moment I concluded that the brush is not as powerful as I had imagined. Surely those who have straight hair can use it because it gives shape and shine but for a person who has curly hair like me, the effect won't last.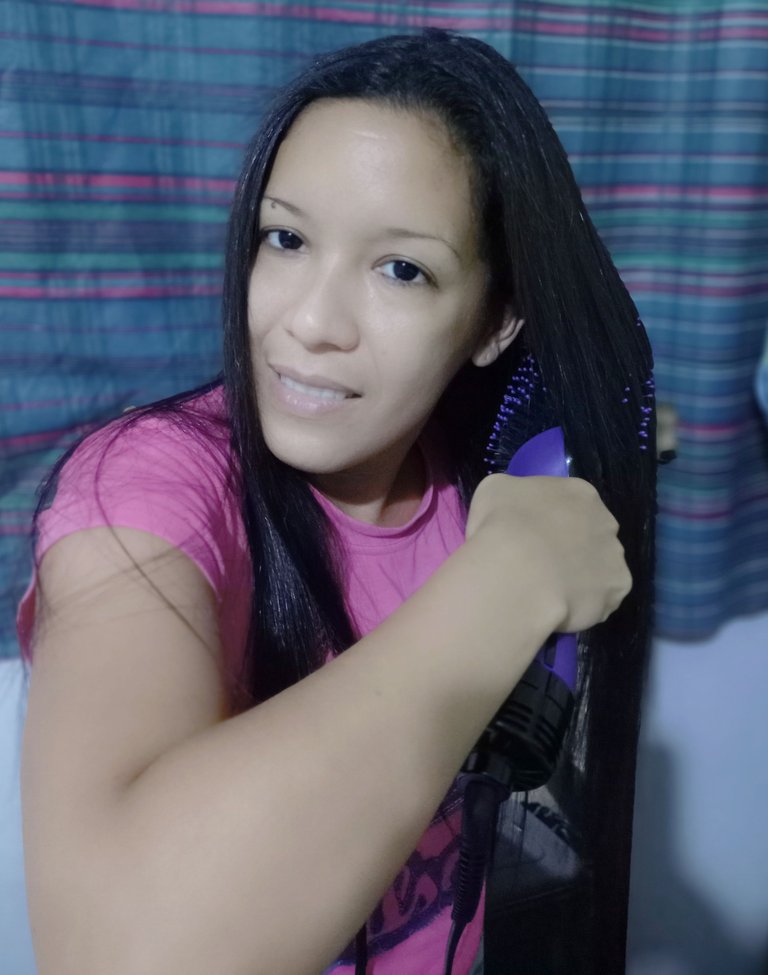 Lo que voy a hacer es aplicarme una cirugía capilar para bajar un poco el frizz y posteriormente usaré el cepillo para ver si me resulta, aunque siendo sincera no tengo mucho entusiasmo ya que mi hermana tiene la cirugía capilar y aún así el cepillo la ayuda muy poco.
Cuando me pasan estas cosas me arrepiento de dejarme llevar por la publicidad, pero como lo conservo en buenas condiciones y aún tengo la caja, tal como un buen amigo sugirió hace tiempo, posiblemente termine vendiéndolo. Esperaré a ver qué decido, pero lo que si aprendí es que no me debo dejar llevar por la publicidad y además debo ser un poco más realista. Lo bueno de todo es que ya cancelé la deuda que tenía con mi mamá y que siempre se aprende algo nuevo.
What I am going to do is to apply a hair surgery to lower the frizz a little and then I will use the brush to see if it works for me, although to be honest I am not very enthusiastic since my sister has hair surgery and still the brush helps her very little.
When these things happen to me I regret letting myself get carried away by the publicity, but as I keep it in good condition and still have the box, as a good friend suggested some time ago, I will possibly end up selling it. I will wait to see what I decide, but what I did learn is that I should not get carried away by advertising and I should also be a little more realistic. The good thing is that I have already paid off the debt I had with my mother and that I always learn something new.


Todas las fotos son de mi propiedad, tomadas con un Realme 7i.
All photos are my own, taken with a Realme 7i.