Feliz tarde, amigos de Hive. Es un placer saludarlos. Deseo de todo corazón que cada uno de ustedes se encuentre bien. Esta tarde, quiero compartir con ustedes cómo fue el proceso para adquirir e instalar en mi casa, televisión satelital. Espero que puedan leerla y más aún que les sea de provecho.
Happy afternoon, friends of Hive. It is a pleasure to greet you. It is my heartfelt wish that each of you is well. This afternoon, I want to share with you how was the process of acquiring and installing satellite TV in my house. I hope you can read it and moreover that it will be useful to you.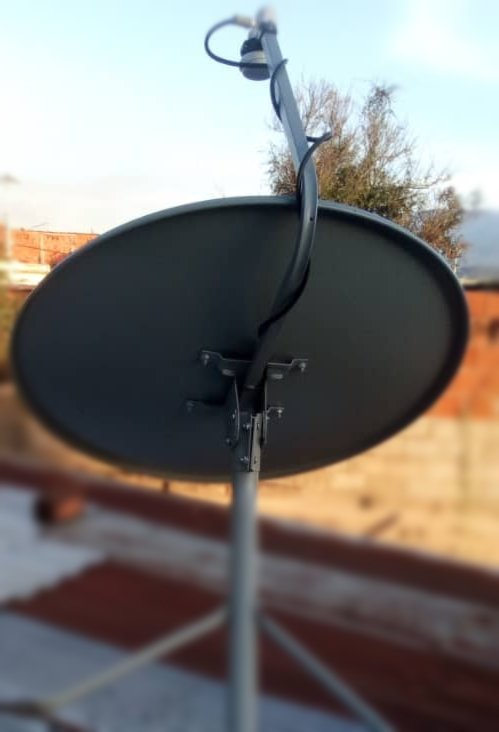 En esta era, es muy común o al menos eso he escuchado de varias personas; que no hay tiempo para ver televisión y que tampoco les hace falta. Algunos de mis amigos sostienen; que es mejor ver una buena película que ver alguna programación en los diferentes canales que ofrecen las empresas privadas de televisión.
Particularmente, me gusta mucho ver películas, pero me encanta ver programas de televisión. Me desestreso pasando los canales, cuando consigo una buena película me quedo aunque ya la haya visto, hasta me distraigo con las propagandas🤭. Realmente me fascina ver televisión.
In this era, it is very common or at least that is what I have heard from several people; that there is no time to watch television and that they don't need it either. Some of my friends argue that it is better to watch a good movie than to watch some programming on the different channels offered by private television companies.
Personally, I really enjoy watching movies, but I love watching TV shows. When I get a good movie I stay even if I have already seen it, I even get distracted by the commercials. I really love watching television.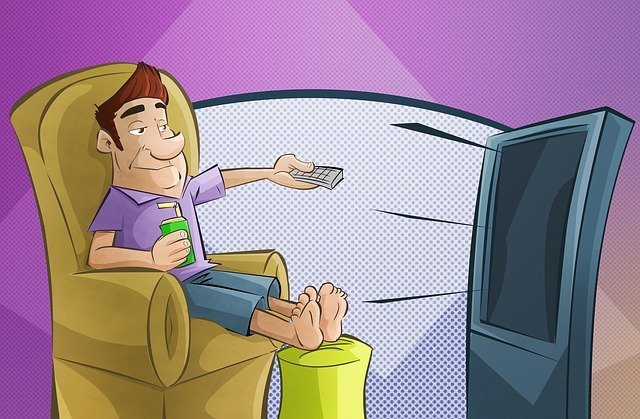 pixabay
No obstante, tenía más de un año que no veía televisión. Por aquí en donde vivo, la mayoría de las personas tienen acceso a los canales de manera ilegal. Es normal ver una escalera de mis vecinos en los postes cercanos. Ellos mismos hacen las conexiones y no pagan nada mensual. Cuando viene la empresa a colocar un servicio nuevo, de alguien que si lo hace de forma legal, le cortan la señal a todo el sector, pero en cuanto se van, nuevamente salen con la escalera a conectarse.
Aquí en la casa, teníamos un servicio de televisión que terminó en la quiebra, así que, mi deseo era hacer un contrato con otra empresa, pero no tenía el dinero. Claro, yo quería algo independiente para evitar estar pendiente de las personas que se suben a los postes y que en ocasiones nos dejaban sin señal. Con la ayuda de Jehová Dios y de mi trabajo en Hive, pude adquirir a principios de diciembre mi kit de televisión satelital. El cual consta de una antena, un decodificador con su respectivo control, diez metros de cable y un adaptador. Todo supuestamente por $75.
However, I had not watched television for more than a year. Around here where I live, most people have access to the channels illegally. It is normal to see a ladder of my neighbors on nearby poles. They make the connections themselves and pay nothing monthly. When the company comes to install a new service, from someone who does it legally, they cut the signal to the whole sector, but as soon as they leave, they go out again with the ladder to connect.
Here at home, we had a TV service that went bankrupt, so I wanted to contract with another company, but I didn't have the money. Of course, I wanted something independent to avoid being aware of the people who climb the poles and sometimes left us without signal. With the help of Jehovah God and my work at Hive, I was able to acquire my satellite TV kit at the beginning of December. It consists of an antenna, a decoder with its respective control, ten meters of cable and an adapter. All supposedly for $75.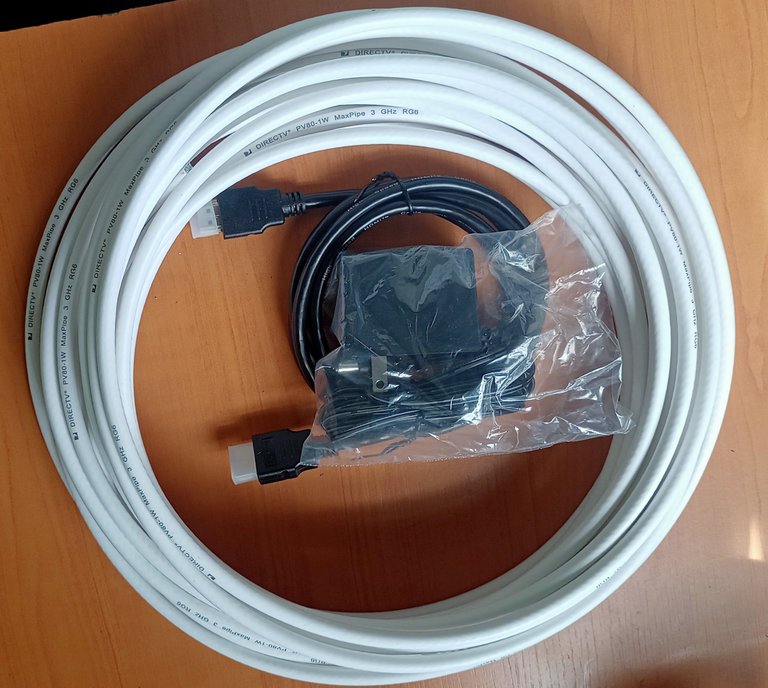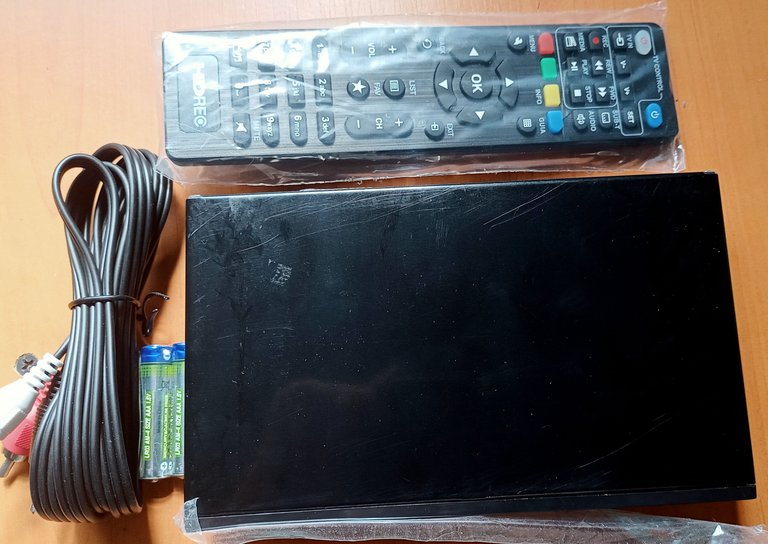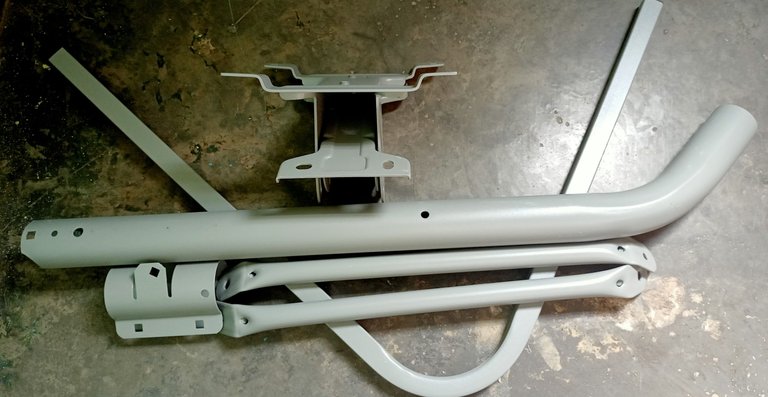 ---
Es importante hacer preguntas específicas y no dar por sentado nada. Yo pensé que con el kit, se podrían ver los canales en todos los televisores que tienes en casa, pero resulta que no. Después de hacer la compra, fue que pregunté eso, creyendo que era una pregunta tonta. Resulta que puedes ver televisión solo en donde colocan el decodificador, si tienes otro televisor debes comprar otro decodificador valorado en $40 para que puedas disfrutar del servicio.
It is important to ask specific questions and not take anything for granted. I thought that with the kit, you would be able to watch the channels on all the TVs you have at home, but it turns out that you can't. After making the purchase, I asked that question, thinking it was a silly question. After making the purchase, I asked that question, thinking it was a silly question. It turns out that you can watch TV only where they put the decoder, if you have another TV you have to buy another decoder valued at $40 so you can enjoy the service.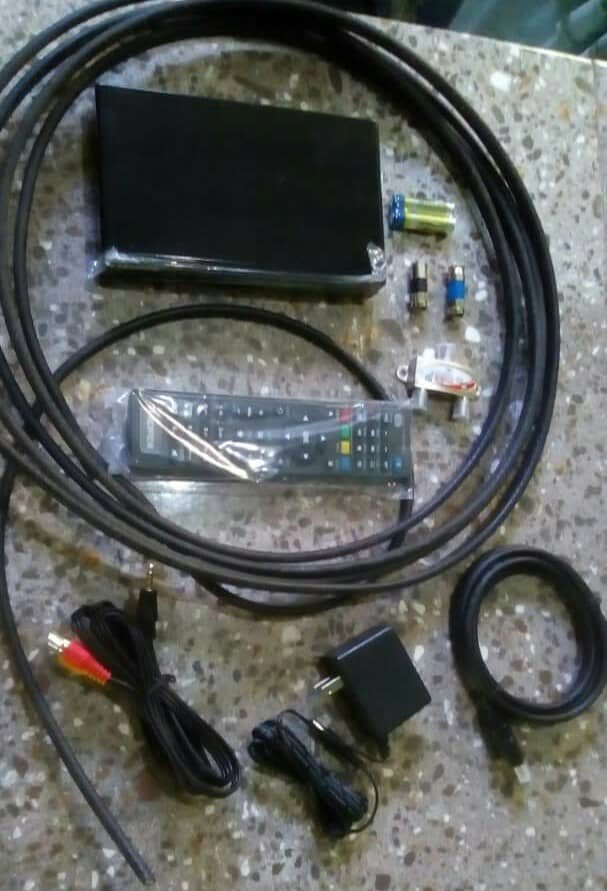 Aunado a esto, el adaptador por el cual ya había cancelado no era el indicado para permitir que se vieran los canales en otro televisor, aunque comprarás el decodificador. Así que tuve que cambiar el adaptador por otro, por este cambio tuve que cancelar una diferencia de $13 aproximadamente. Además, fue después que cancelé que me mencionaron que debía pagar $10 más para que el técnico viniera a instalar el servicio. Fue sorprendente como de $75, todo llegó a $100 y como pagué con la tarjeta de débito me cobraron el dólar más caro.
In addition to this, the adapter for which I had already cancelled was not the right one to allow the channels to be seen on another TV, even if you buy the decoder. So I had to change the adapter for another one, for this change I had to pay a difference of approximately $13. Also, it was after I cancelled that they mentioned that I had to pay $10 more for the technician to come and install the service. It was surprising how from $75, everything came to $100 and since I paid with my debit card I was charged the more expensive dollar.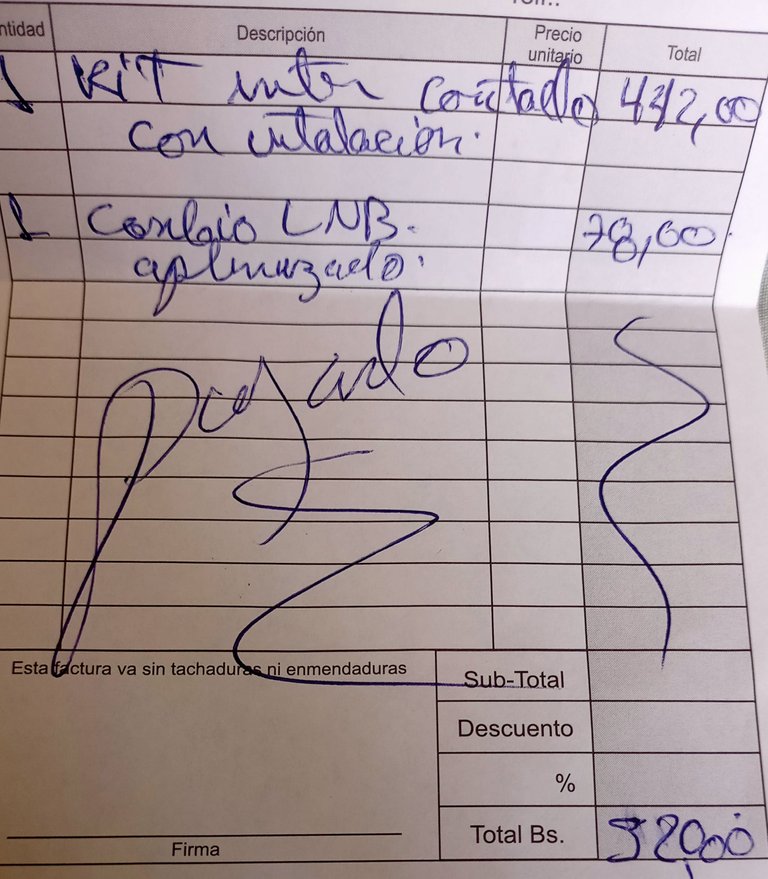 A pesar de todas las ingratas sorpresas con respecto a los precios adicionales que no paraban de salir, yo estaba demasiado feliz, por fin iba a tener televisión después de más de un año. Nos dijeron en la oficina que en el transcurso del día, llegaría el técnico a instalar el servicio. Esperé toda la tarde, cada vez que escuchaba un carro, salía a ver si era la empresa, pero no llegó ese día, sino al día siguiente.
El técnico llegó tempranito en la mañana, hizo su trabajo con la ayuda de mi papá porque yo estaba durmiendo. Cuando me levanté ya todo estaba listo y yo demasiado emocionada pasando los canales con mucha satisfacción, porque pese a todo lo del dinero ya teníamos un servicio independiente de los vecinos. Han sucedido otras cosas referentes al pago de la tarifa pautada, pero eso lo contaré en una catarsis. Mientras tanto, sigo feliz por tener televisión satelital.
In spite of all the unpleasant surprises regarding the additional prices that kept coming out, I was too happy, I was finally going to have television after more than a year. We were told at the office that during the course of the day, the technician would arrive to install the service. I waited all afternoon, every time I heard a car, I went out to see if it was the company, but it did not arrive that day, but the next day.
The technician arrived early in the morning, he did his job with the help of my dad because I was sleeping. When I woke up everything was ready and I was very excited, I was very satisfied because despite all the money, we now had an independent service from the neighbors. Other things have happened regarding the payment of the agreed fee, but I will tell you about that in a catharsis. In the meantime, I am still happy to have satellite TV.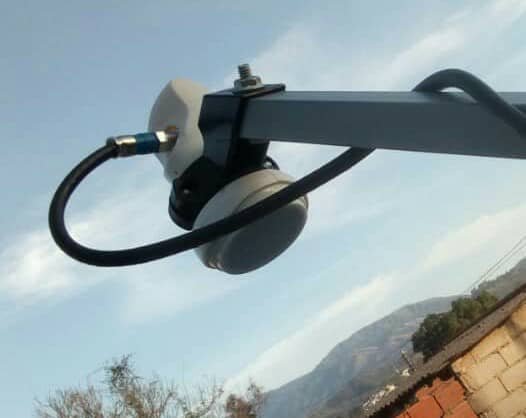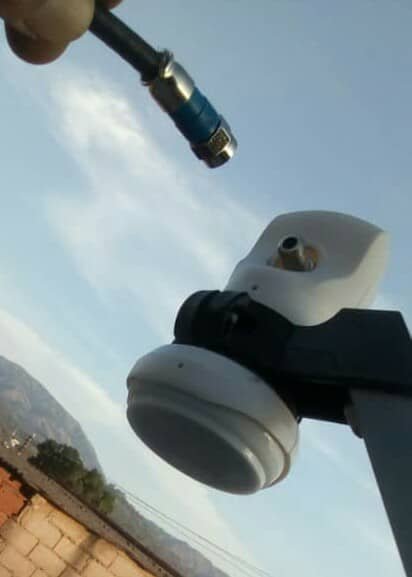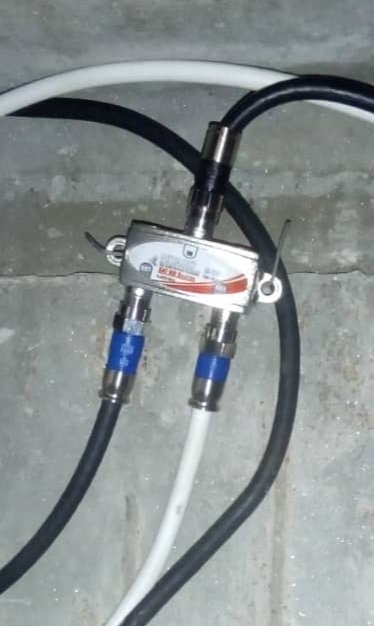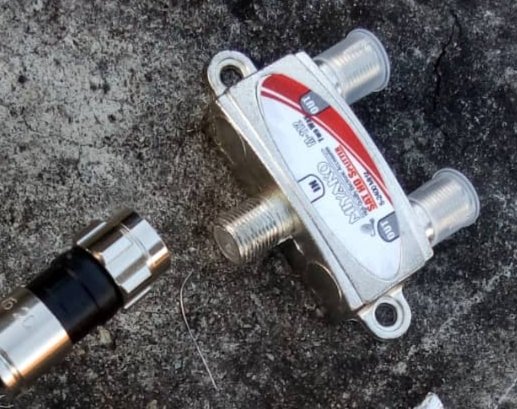 ---
Amigos, mi sugerencia es que pregunten todo lo que deseen antes de hacer cualquier compra. No asuman nada, debemos estar al tanto de todos los detalles. Me hubiese quedado otro ratito en esa oficina y capaz llega la cuenta a $130. Por lo tanto, estoy resuelta a preguntar hasta lo que me parece obvio.
Friends, my suggestion is to ask all the questions you want before making any purchase. Don't assume anything, we must be aware of all the details. I would have stayed another little while in that office and the bill might have come to $130. Therefore, I am determined to ask even the obvious questions.


Todas las fotos son de mi propiedad, tomadas con un Realme 7i.
All photos are my own, taken with a Realme 7i.