Today I was informed by a subscriber of mine that YouTube terminated Richard Hall's channel after it was up for 7 years and amassed nearly 85,000 subscribers.
This has come just after the BBC's shameless hit piece against Richard Hall for his investigative work on the alleged 2017 Manchester Arena bombing. Richard's response to the hit piece as well as his email exchange with BBC "journalist" Marianna Spring can be seen here: https://www.richplanet.net/panorama.php
YouTube's reason for deleting Richard Hall's channel is, you guessed it, the bogus "Hate Speech" policy. This policy includes the nonsensical phrase of hatred against "victims of a major violent event and their kin", which YouTube routinely uses to censor videos countering mainstream media and government lies, as they have done with several of my 9/11 videos.
https://www.youtube.com/channel/UCQwCjFkhLbdpsu1xUDm7oGA/
Retrieved: 31 October 2022
Archive: https://web.archive.org/web/20221031202744/https://www.youtube.com/channel/UCQwCjFkhLbdpsu1xUDm7oGA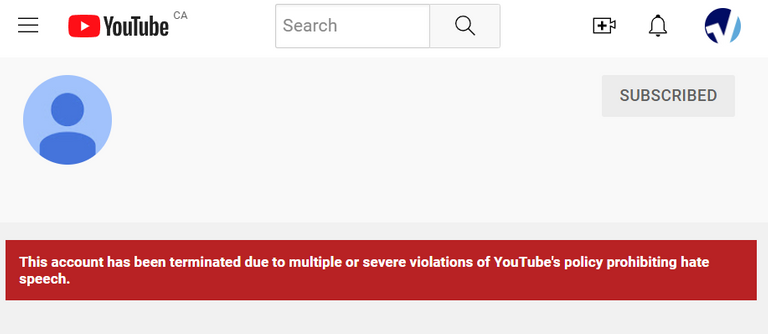 Richard Hall is one of the best investigative journalists in the world, and his work was the first place that I had been made aware of Dr. Judy Wood's research into the dustification of World Trade Center on 9/11.
All of Richard Hall's videos can be seen on his website Richplanet.net. To get notifications for his latest videos, make sure to subscribe to his Email Newsletter: https://www.richplanet.net/newsletter.php
Make sure to also follow him on Telegram to get real time updates regarding RichPlanet TV: https://t.me/richplanetofficial