"I am 4" tall but my attitude is 6 feet tall!" - says a rain quail
You don't need to be a hunk like Conan the Barbarian or a famous sports star to make your voice heard. All you need is an attitude and the will power to make things happen...
When @nelinoeva challenged us this week to show the bird that impressed us, I could have chosen many species like the colorful Kingfishers or the active woodpeckers or the gorgeous Peacocks etc. which are a feast for the eyes. However, I am more impressed than all those birds by the tiny Rain quails because I think we can learn a lot of life lessons from them...😀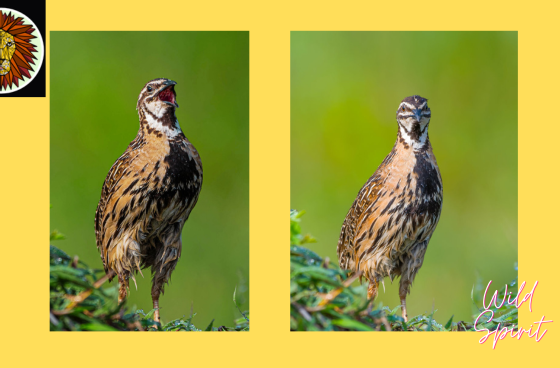 Another reason I am always impressed by a sighting of this elusive bird is that it is so hard to find even though we can hear it everywhere during the monsoon months...
This tiny 4" tall warrior is a fierce territory defender and a hard-working Romeo!😀
Here is what I learnt from this tiny bird..
Stand tall and make your voice heard...
The rain quail call out and makes its voice heard ! Despite of it's puny body, it is not afraid to voice off and in fact, produces a sound decibel level that puts many larger birds to shame. It's call can be heard hundreds of feet away - irrespective of heavy stormy conditions...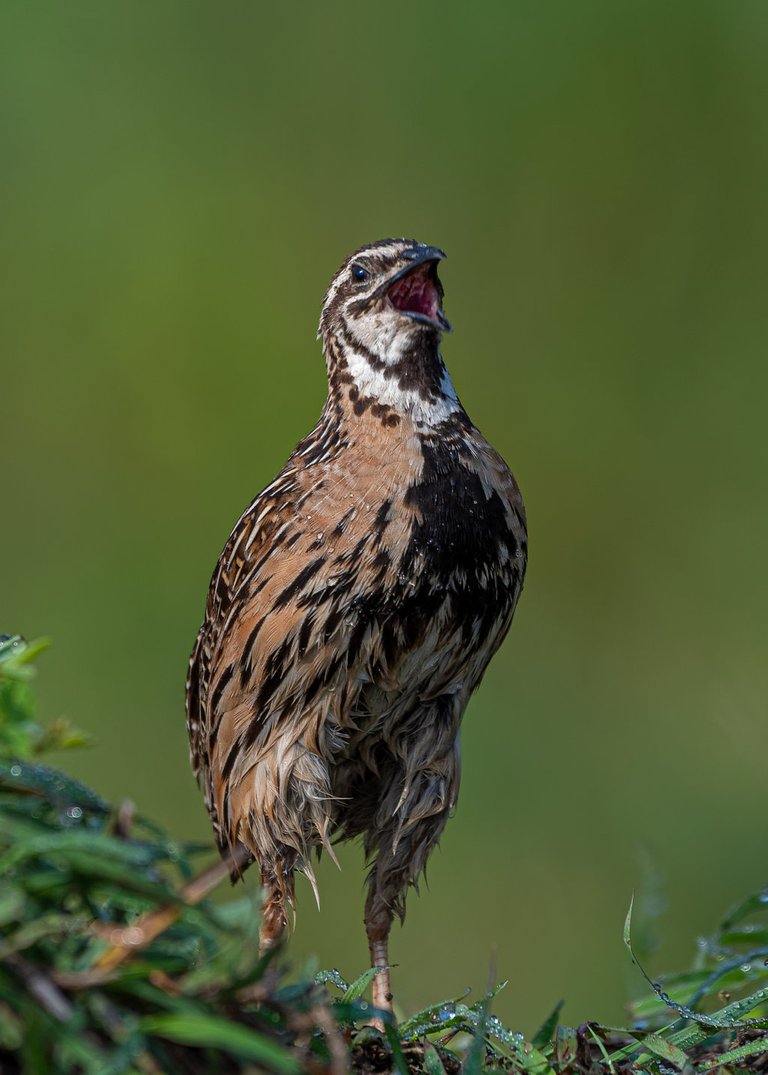 My entry for #SMaP 115
I think we all should learn to raise our voice when we see something unjust happening. This click, which catches the rain quail during its call, therefore, is my favorite and is my entry for #SMAP 115.
Attitude is everything
People say that even a tiny mouse can scare away a cat if it shows the right attitude and fighting spirit.
The rain quail does that in an impressive manner when it sees an intruder in it's territory. Drawing itself up to his full tiny 4" height, it gives a mean stare!!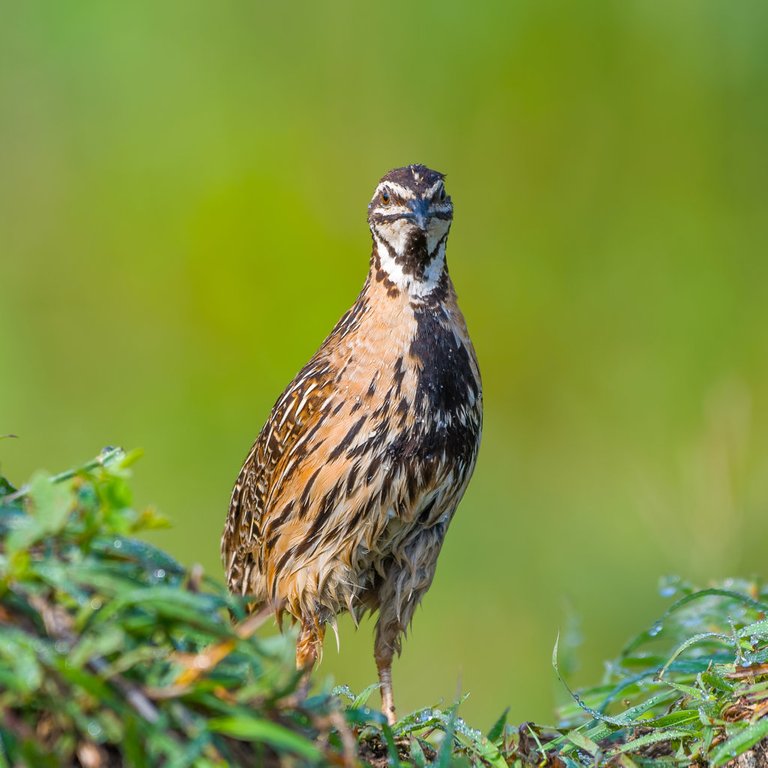 From this, I learn that if I have the right attitude and courage, I shall conquer!!
If life rains on your party, wear a crown of raindrops!
Positive attitude and never say die are always a part of a rain quail's life. They carry on and manage to look majestic even when it rains...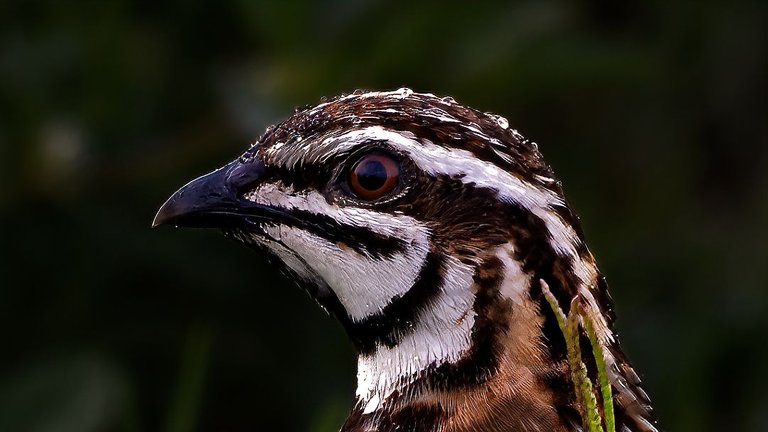 I certainly hope I can adopt the same positive outlook in life.
Carry on the 'Walk of life...'
No matter what happens, rain quails continue their quest for food, mate and survival. Walk on baby! We are dead if we stop !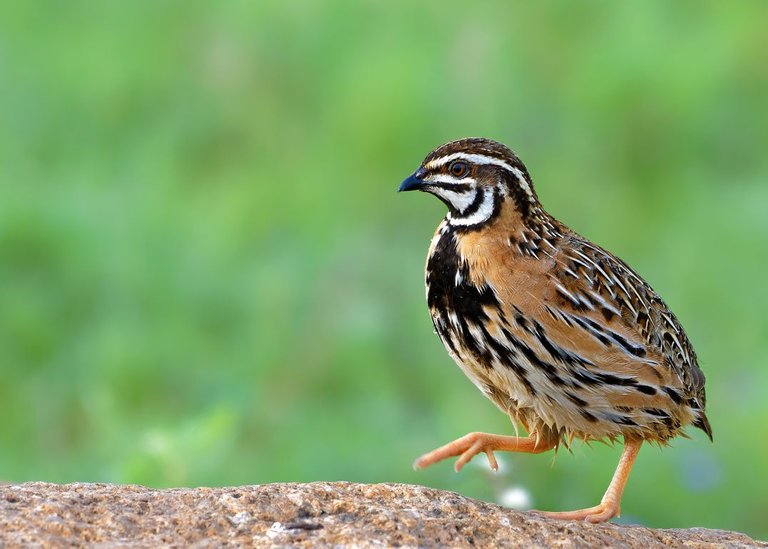 I too, like this tiny warrior, attempt to keep walking on. Set backs in life slow me down sometimes but I pick myself up again and walk on ...
---
That is all I have today to say on what impressed me and this wonderful challenge for bird lovers as well as photographers! What do you think? Do you like the pics and agree on my views 😀? Please feel free to share your comments and opinions.
A big thank you for support
Thanks to c/hive-106444 (Feathered friends community) for providing this wonderful opportunity to present my experience and photographs. Thanks to @barbara-orenya and @melinda010100 for all the support and encouragement to this community. Special thanks to @nelinoeva also for the wonderful contest and Author of the week initiatives.
Thanks to HIVE for this wonderful platform. Thanks also to @adalger and @dna.org for encouraging me by recognizing some of my posts as worthy of Densifying nature project.
Further, thanks to Amazing nature community for welcoming me and showing me their love on some of my posts.
---
Note: All images and collages in this blog are created by me, based on photos clicked by me personally and/or free vector images from Pixabay. Any other sources, if used, are indicated as image credits below the picture.
Quotes used, if not credited, are either from unknown authors or are proverbial old sayings.
---