Tails are quite interesting. Don't you think ? Not human tails.😀 I am talking about bird tails
In times of joy, all of us wished we possessed a tail we could wag- W. H. Auden
I guess, as a child, we perhaps did wish we had a tail that we could wag. As we grew up, we lost interest in those kind of tails and either chased tails or worked our tails off for gathering material benefits.
Finally, as we got wiser and more mature (nice way to say 'older'😀), we started noticing the beauty in nature and started appreciating lovely tails on birds.
Since the theme for the contest this week is 'free theme', I thought I will exhibit my collection of tail photos!
I have been fortunate to see and capture in camera, 3 species with lovely tails - quite distinguished.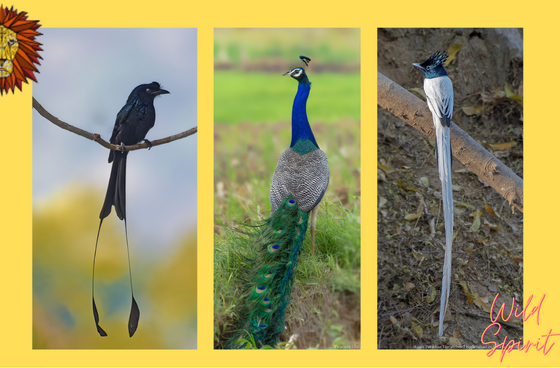 A collection of tails Collage of my own clicks
Centerstage and the most distinguished of course, is the Peacock. A long tail with 3-4 feet length and a myriad of shimmering colors as well as 'evil eye' kind of patterns, this is one of the most dazzling tales in the avian kingdom..
The splendor - Peacock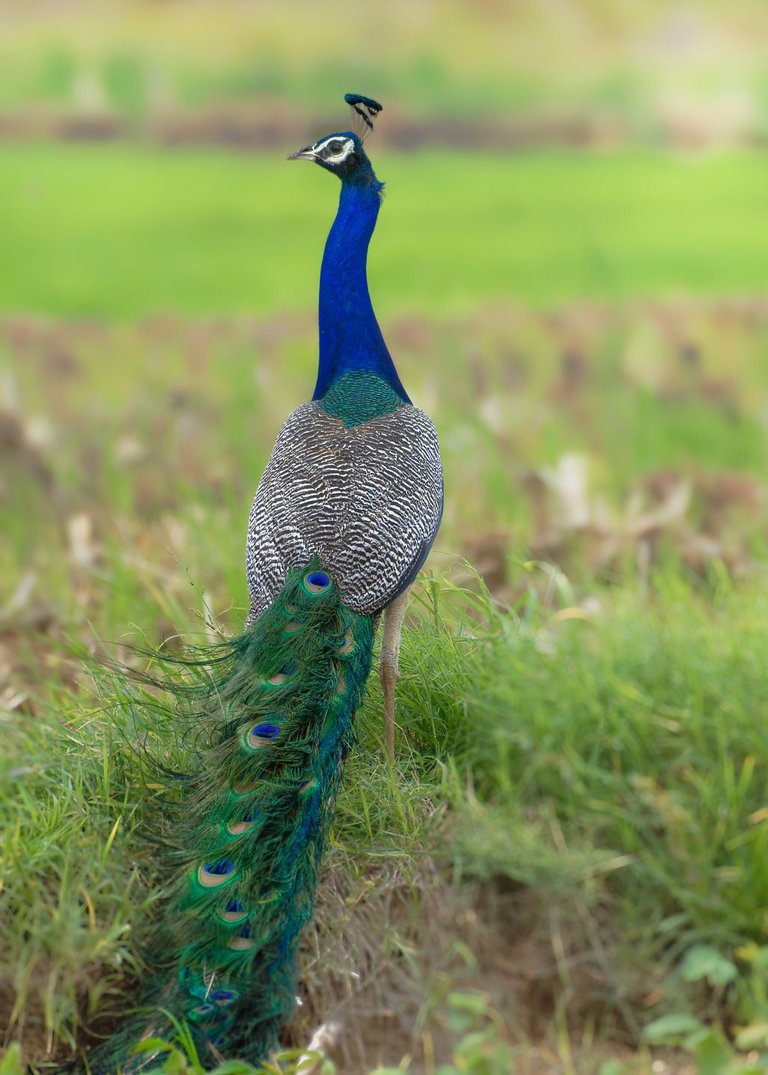 Not as dazzling with colors, in fact, only in a plain white color but no less majestic is the tale of the Asian Paradise fly catcher....
Majestic white - Asian Paradise flycatcher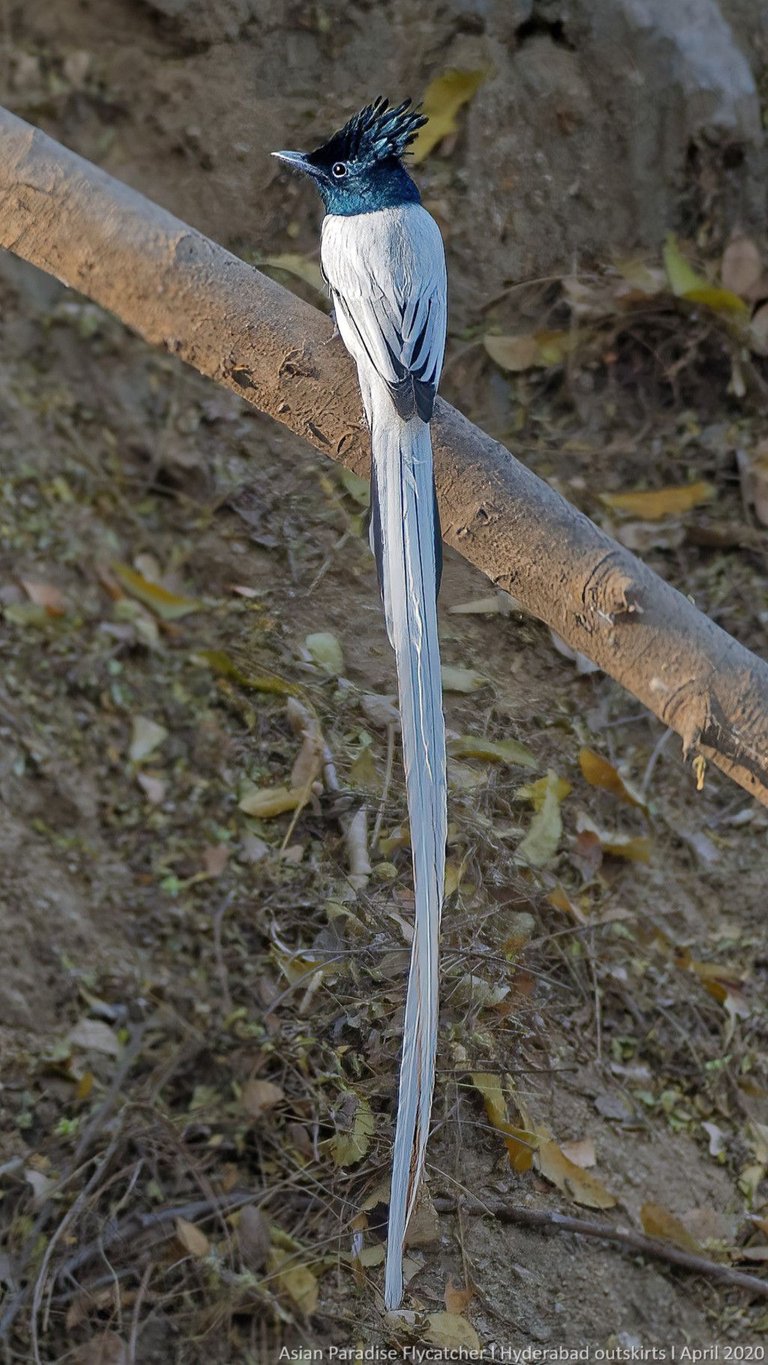 And finally - very eye-catching due to it's unique structure like tennis rackets at the end of long stems, though sporting a simple black color, the Greater Racket tailed drongo
Stricking black - Greater Racket tailed drongo & my entry for #SMAP 103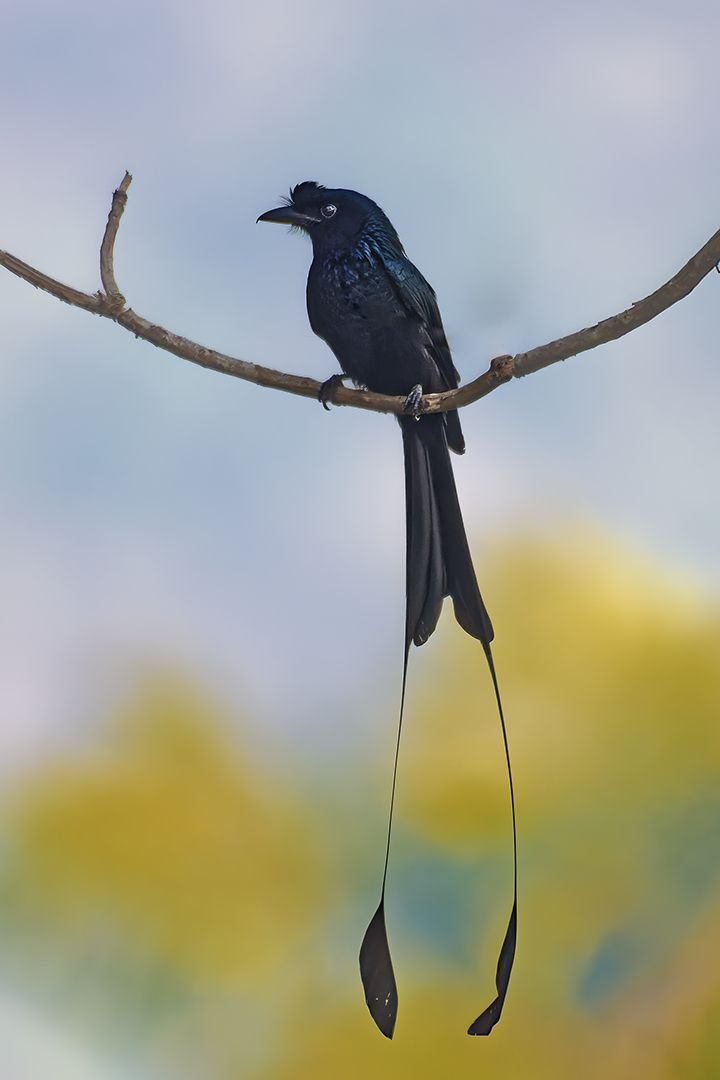 Out of all the pictures above, I chose this last one for my entry because it is a difficult bird to find and especially on such a beautiful perch. It took lot of patience and effort but I finally managed the click...
What do you think? Do you like the pics and agree that the tails are glorious😀? Please feel free to share your comments and opinions.
A big thank you for support
Thanks to c/hive-106444 (Feathered friends community) for providing this wonderful opportunity to present my experience and photographs. Thanks to @barbara-orenya and @melinda010100 for all the support and encouragement to this community. Special thanks to @nelinoeva also for starting the Species hunt initiative. My posts are not exactly in that format but have all the necessary info and Good original Photos. Further guidance will be very much welcome.
Thanks to HIVE for this wonderful platform. Thanks also to @adalger and @dna.org for encouraging me by recognizing some of my posts as worthy of Densifying nature project.
Further, thanks to Amazing nature community for welcoming me and showing me their love on some of my posts.
---
Note: All images and collages in this blog are created by me, based on photos clicked by me personally and/or free vector images from Pixabay. Any other sources, if used, are indicated as image credits below the picture.
Quotes used, if not credited, are either from unknown authors or are proverbial old sayings.
---