When we headed into our hotel room on Magnetic Island, I opened our screen door then heard some rustling in the bushes.
At quick glance I saw a curlew standing there making this vvvvvvvv sound at me.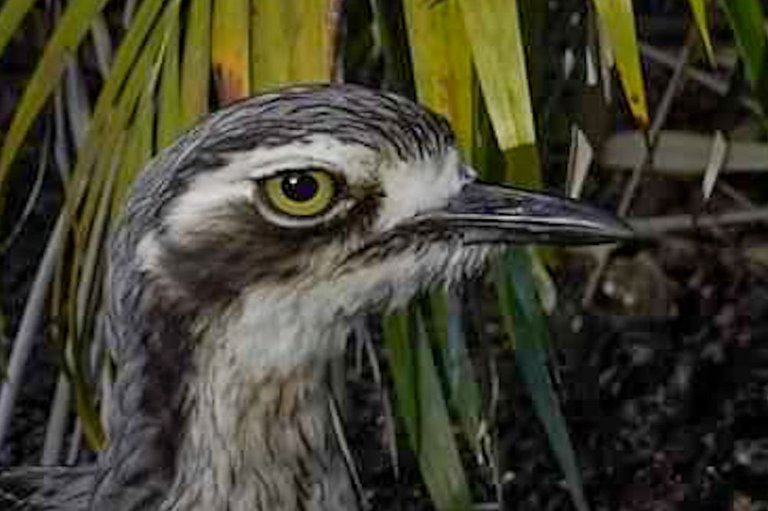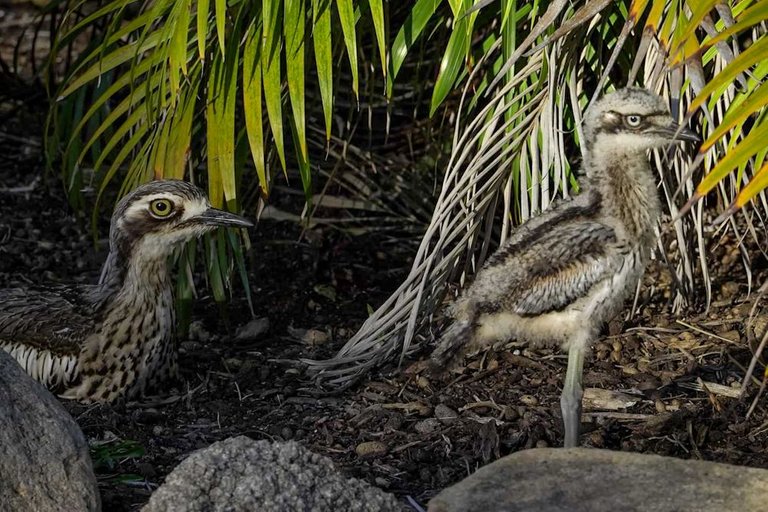 We put our bags into the room and I grabbed my camera. Now Bush Stone curlews are pretty common in Queensland.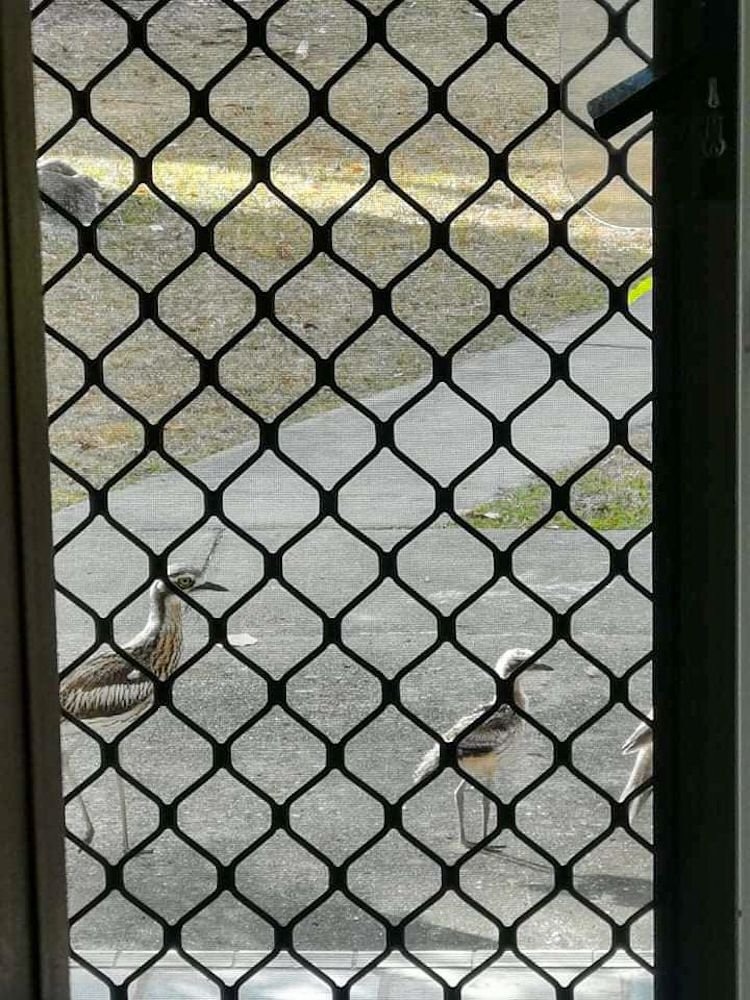 They are a ground dwelling bird which hunt at night. During the day you normally find them chilling out under bushes like this one.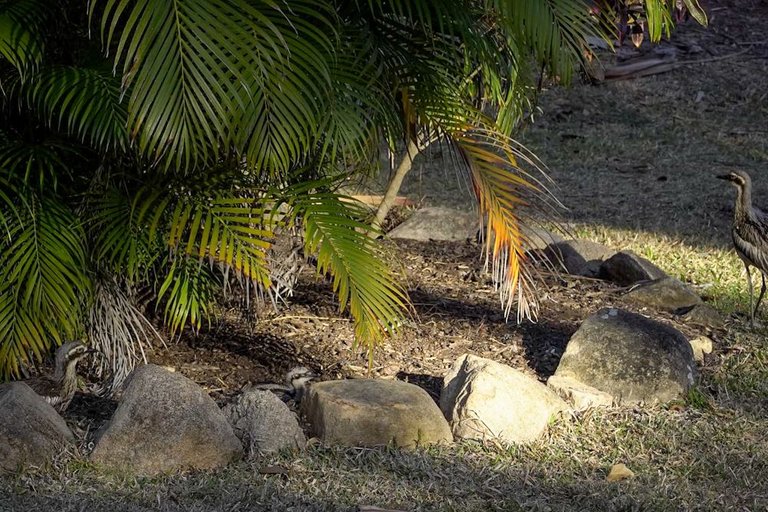 On a closer look I realised it was two parents and their baby.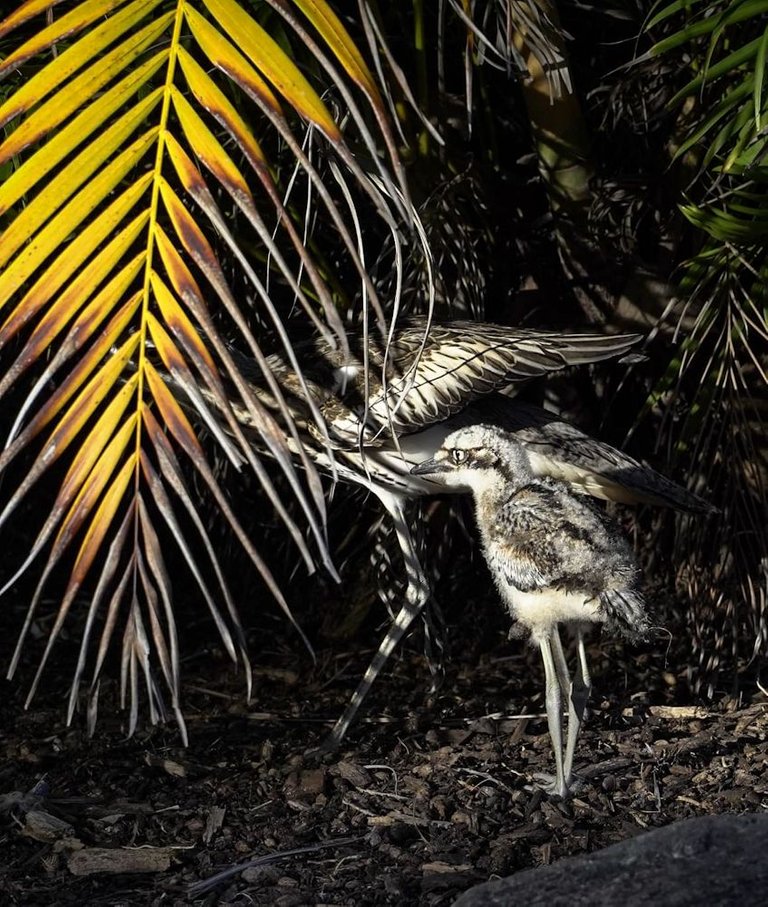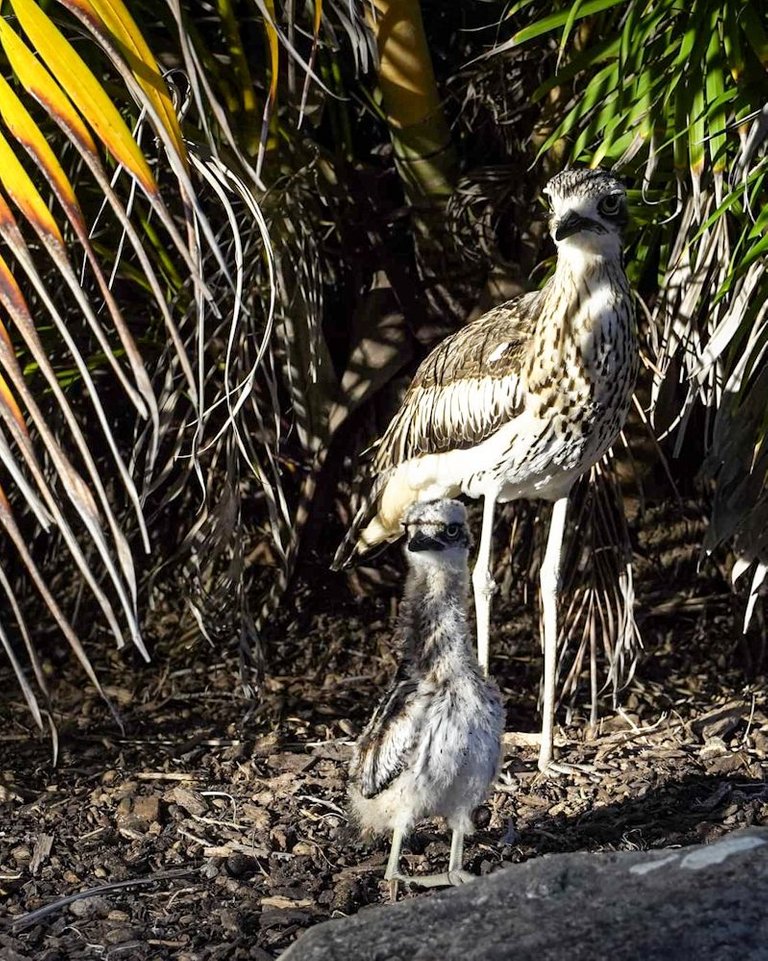 How cute is this little GUY!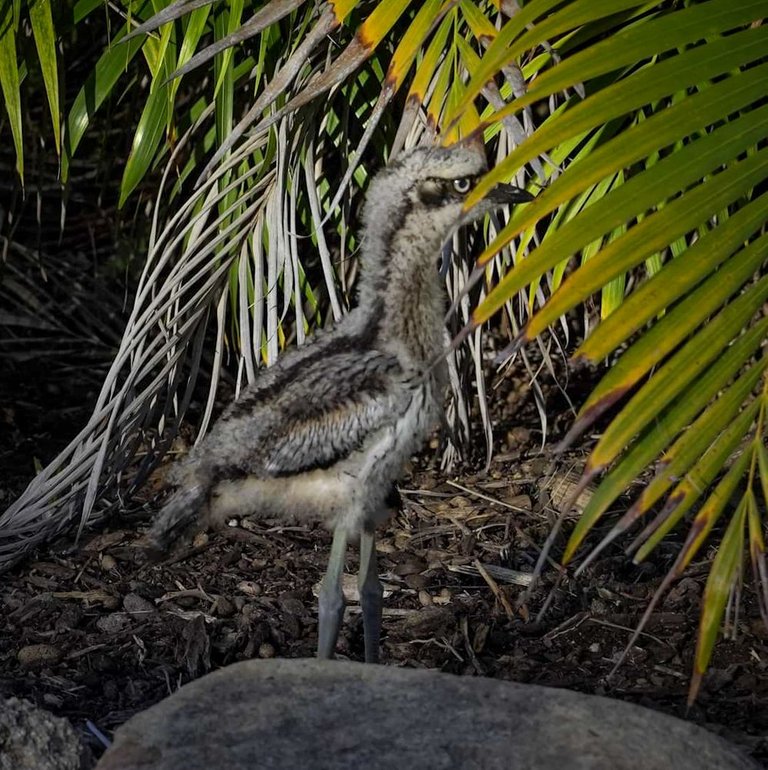 Bush Stone curlews have huge yellow eyes.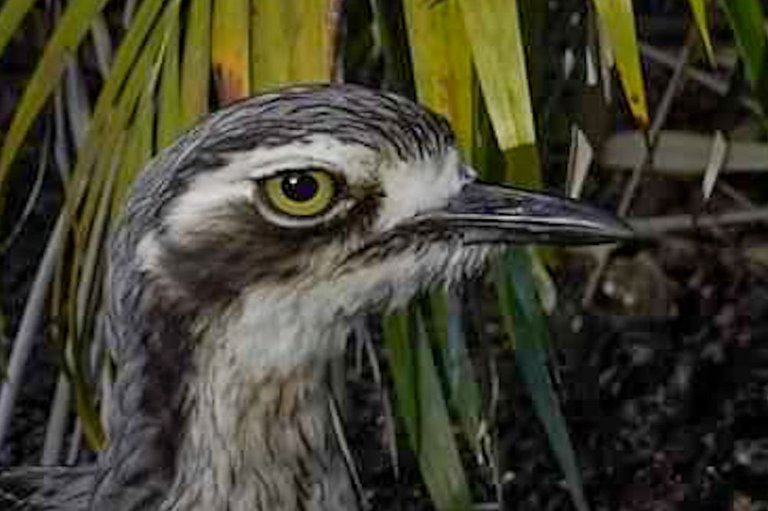 At night they make a very distinctive blood curdling scream. Haha I'm not kidding its super creepy.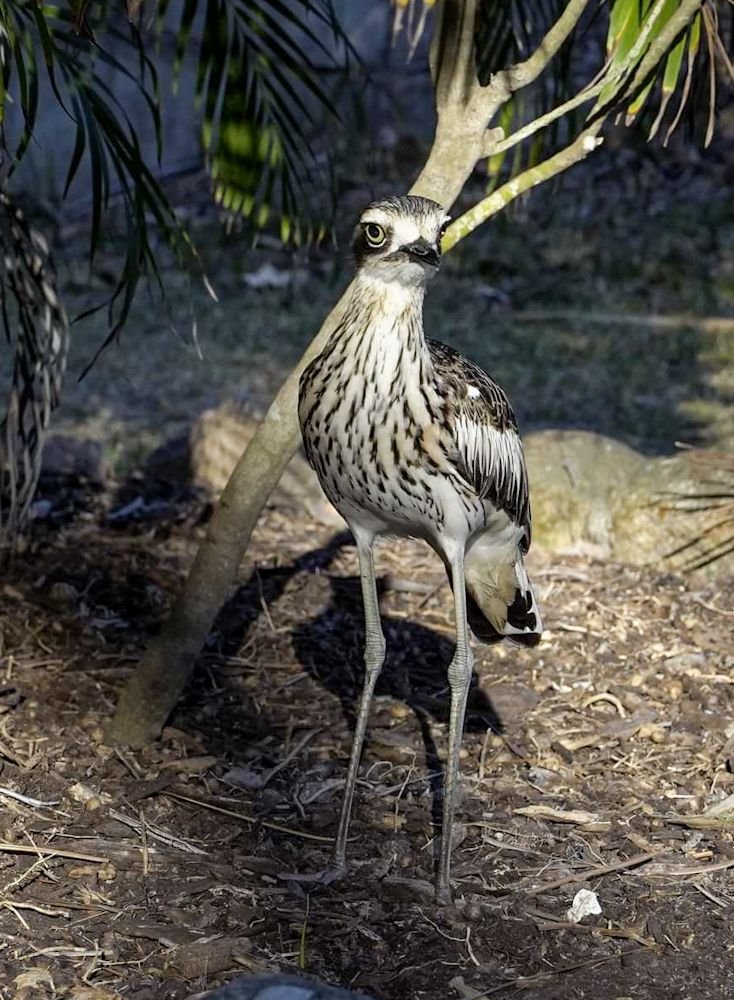 But like I said you will find these guys every where around here including the pub.