Hi Hi! Here again bringing original and quality post, tonight my mascot Cooky brings you educational content! we are going to teach you an interesting topic about bird feathers! feathers in birds is like fur in us! And it has multiple uses, yes, I know ... You know that .... But what do you think if we see different pens in my microscope? make yourself comfortable we'll learn about feathers!😶😎
Hola hola! de nuevo por aqui trayendo post original y de calidad, esta noche mi mascota Cooky te trae contenido educativo! vamos a enseñarte un topico interesante sobre las plumas de las aves! las plumas en las aves es como la piel en nosotros! y tiene multiples usos, si si ya se... Eso lo sabes.... Pero que te parece si vemos diferentes plumas en mi microscopio? ponte comodo que aprenderemos sobre los emplumados!😮😮👨‍🎓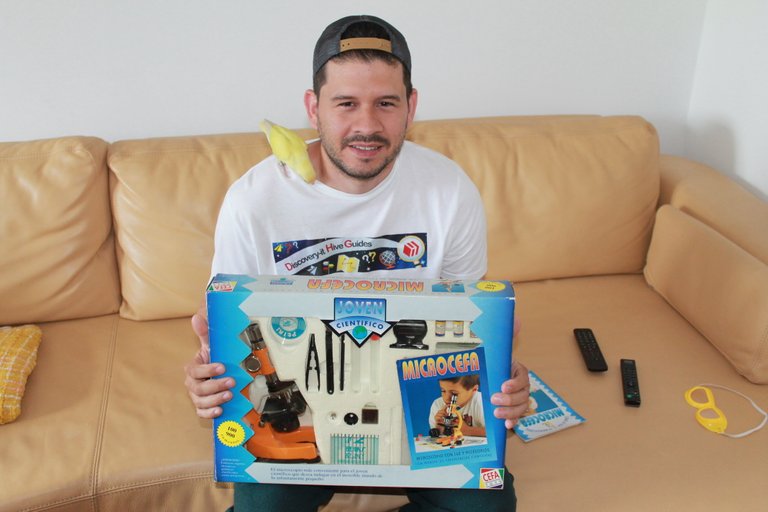 EAT FIRST😏🤣🐦🦉
Like all living things, birds need carbohydrates, proteins and other components to survive, a good diet makes Cooky have a very long and healthy life! the feathered ones can eat several foods a day when they are babies even as Cooky eats a special jelly twice a day! previously we gave them with syringes but it is already independent and as you can see it flies xD😏😏
Como todo ser vivo las aves necesitan de carbohidratos, proteinas y otros componentes para sobrevivir, una buena alimentacion hace que Cooky tenga una vida muy prolongada y sana! los emplumados pueden tomar varios alimentos al dia cuando son bebes aun como Cooky come 2 veces por dia una jalea especial! anteriormente se las dabamos con jeringas pero ya es independiente y como puedes ver vuela xD🍼🍼🥣
the question is? How did Cooky get to her food? as you can see the birds use flight as a method of movement! although there are some like the ostrich that still prefer to go by land! feathers are that unique characteristic of feathered ones because they confer that trait that no other animal possesses! thanks to the feathers the birds can move to reproduce! That's right .... Feathers are a reproductive characteristic that birds use to attract the female!😁😁
la pregunta es? Como llego Cooky hasta su alimento? como puedes observar las aves emplean el vuelo como metodo de desplazamiento! aunque hay algunas como el avestruz que aun prefieren ir por tierra! las plumas son esa caracteristica unica de los emplumados porque confieren esa rasgo que ningun otro animal posee! gracias a las plumas las aves pueden desde desplazarse hasta reproducirse! asi es.... Las plumas son una caracteristica reproductiva que las aves emplean para atraer a la hembra!🤔💚💛💙💜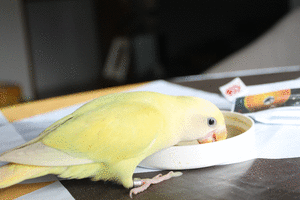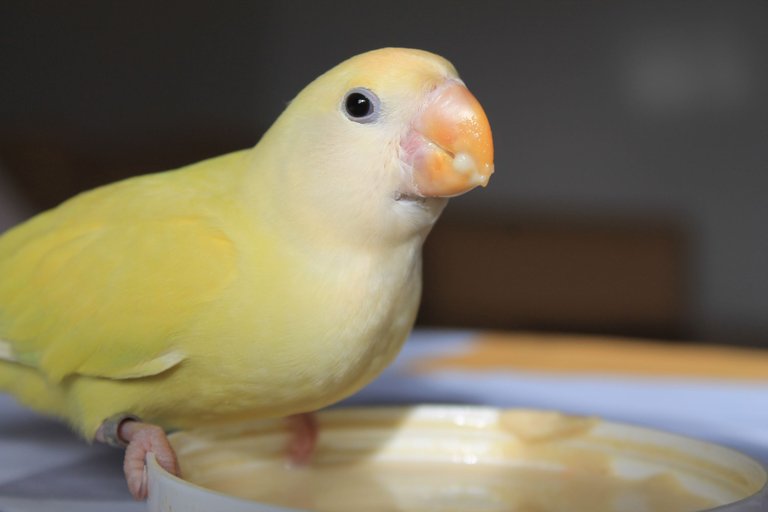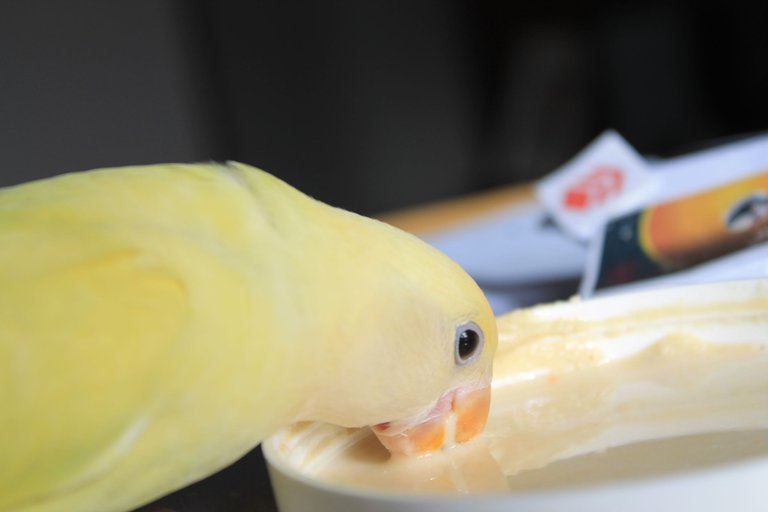 As you can see, Cooky's feathers have changed and have turned yellow, my pet is a beautiful Rosicoli mutation, he already has his feathers all complete since Cooky was born, it took more than 3 months for this species to complete the maturation of the feathers! The feathers throughout the growth of the bird change color, for example in ducks the males and females have a very similar coloration in the feathers, when they grow the coloration varies depending on the sex! of course as the male is the one who must woo the feathers must be more colorful than the opposite sex!💚💛🧡
Como puedes ver las plumas de Cooky han cambiado y se han tornado amarillas, mi mascota es una mutacion hermosa de Rosicoli, el ya tiene sus plumas todas completas desde que nacio Cooky pasaron mas de 3 meses que es tiempo que requiere esta especie en completar la maduracion de las plumas! las plumas a lo largo del crecimiento del ave van cambiando de color, por ejemplo en los patos los machos y las hembras tienen una coloracion en las plumas muy similares, cuando crecen la coloracion va variando dependiendo del sexo! por supuesto como el macho es quien debe cortejar las plumas deben ser mas coloridas que del sexo opuesto!🤔👦👧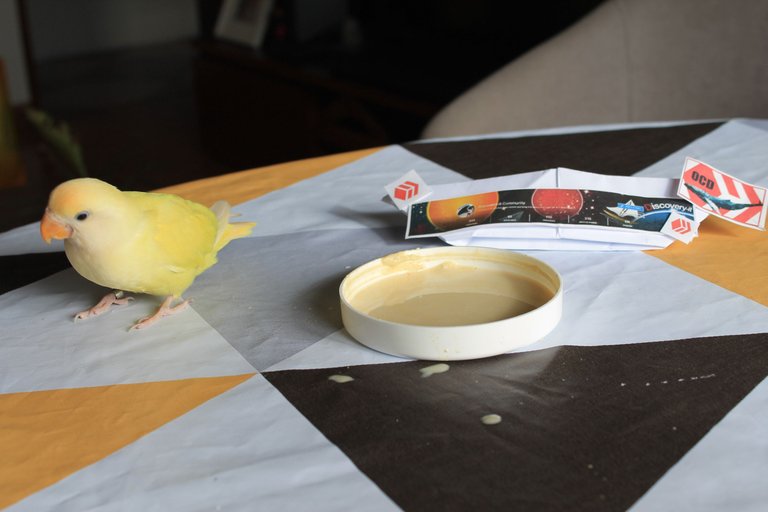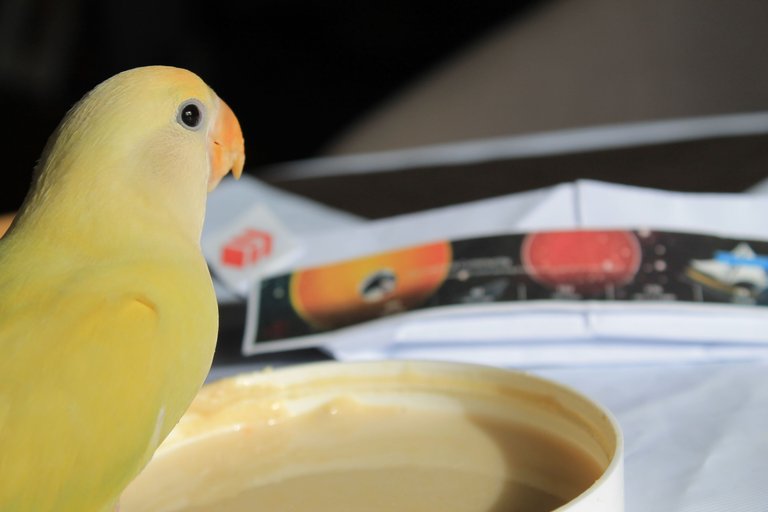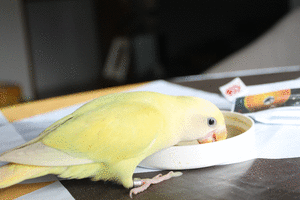 THE SCIENCE OF FEATHERS😏👨‍🎓🕵️‍♂️🔬🧫🦉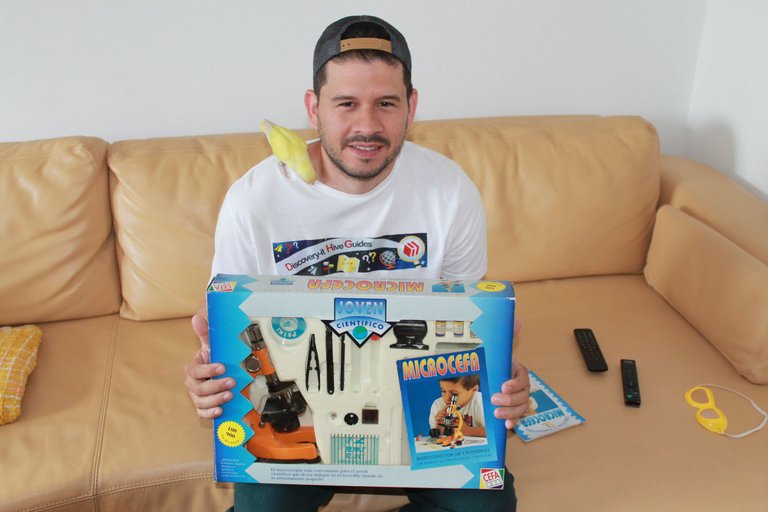 When I was 11 years old, my mother gave me one of my favorite toys from my childhood and that I preserve today! It is a small microscope, I think that is where my interest in science was born! You have no idea how many animals and tissues I get to see through this little microscope! How would the feathers be through a lens? have you thought? Well Cooky and I will show you and explain how the mechanics of the pens are!😎😎
Cuando tenia 11 años mi mama me regalo uno de mis juguetes preferidos de mi infancia y que preserve hoy en dia! se trata de un pequeño microscopio, creo que de aqui nacio mi interes por la ciencia! no tienes idea de cuantos animales, tejidos llegue a ver atraves de este pequeño microscopio! como serian las plumas atraves de una lente? has pensado? bueno Cooky y yo te mostraremos y explicaremos como es la mecanica de las plumas!🤣🔬🔬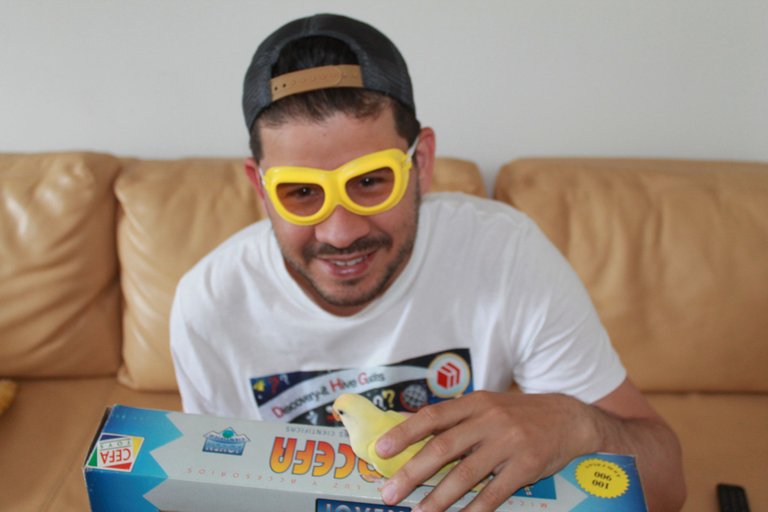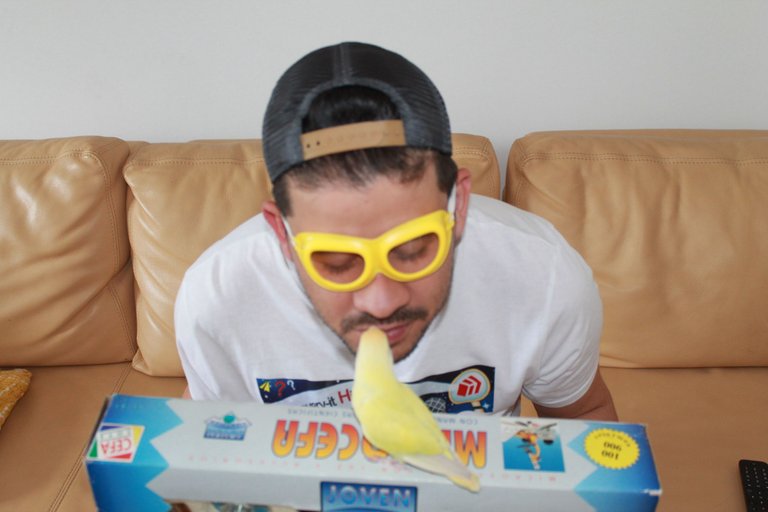 It is the feathers that provide them with their striking color, protection against intense cold and heat, allow them to move easily in air and water, hide them from their enemies and are also one of the causes that man has domesticated them. , caught and hunted. The set of feathers is called plumage, which is of vital importance in reproductive and camouflage aspects.😚😚
Son las plumas las que les proporcionan su llamativo colorido, protección contra el frío y el calor intensos, les permiten desplazarse fácilmente en el aire y el agua, las esconden de sus enemigos y son también una de las causas de que el hombre las haya domesticado, atrapado y cazado. Al conjunto de plumas se le llama plumaje, que es de vital importancia en aspectos reproductivos y de camuflaje.😶😏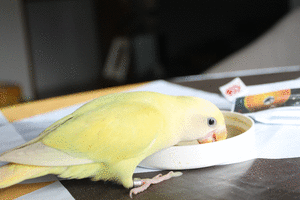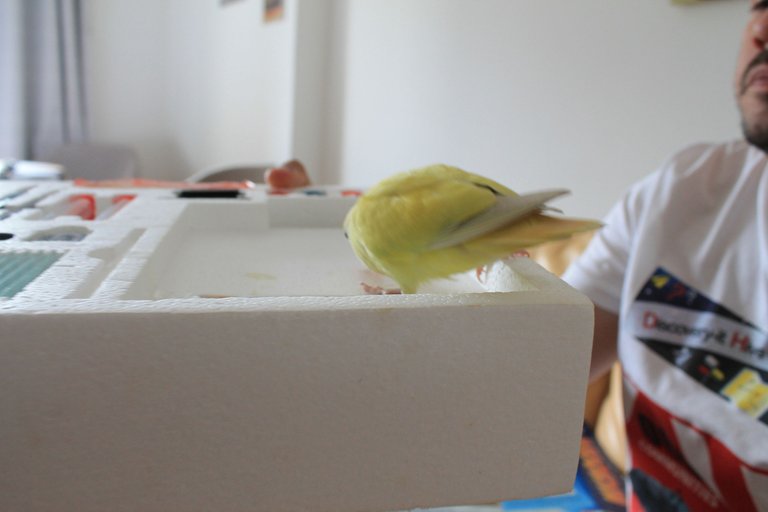 The feather is an epidermal structure, which means that it is derived from the skin. It has been mentioned that the immediate ancestor of feathers are reptile scales, since they grow in the same way and are made of the same substance, keratin, which is the protein that forms nails, hair, and scales in other groups of vertebrates. The fact that the pens are composed of this material allows them to have advantageous characteristics, such as greater duration and resistance to the effects of the environment.😏😏
La pluma es una estructura epidérmica, lo que quiere decir que se deriva de la piel. Se ha mencionado que el antecesor inmediato de las plumas son las escamas de los reptiles, pues crecen de la misma manera y están formadas de la misma sustancia, la queratina, que es la proteína que forma las uñas, el pelo y las escamas en otros grupos de vertebrados. El hecho de que las plumas estén compuestas de este material les permite tener características ventajosas, como mayor duración y resistencia a los efectos del medio.😲😱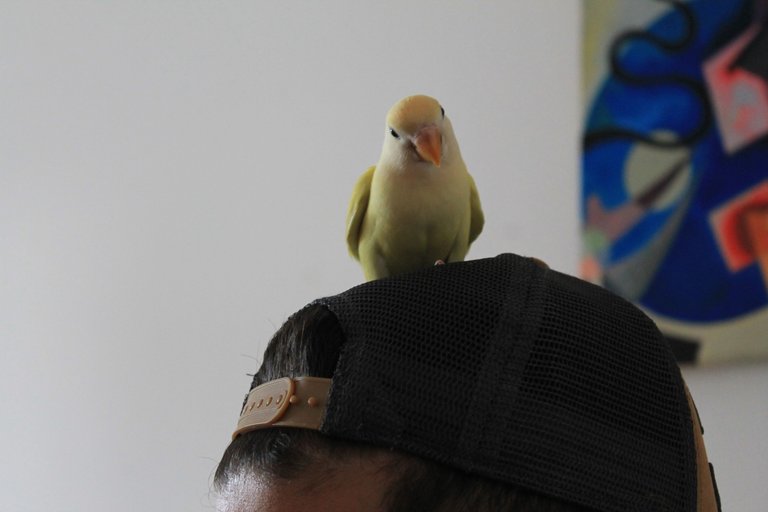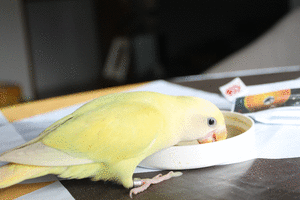 THE COOKY MICROSCOPE😮👨‍🎓🕵️‍♂️🔬🧫🦉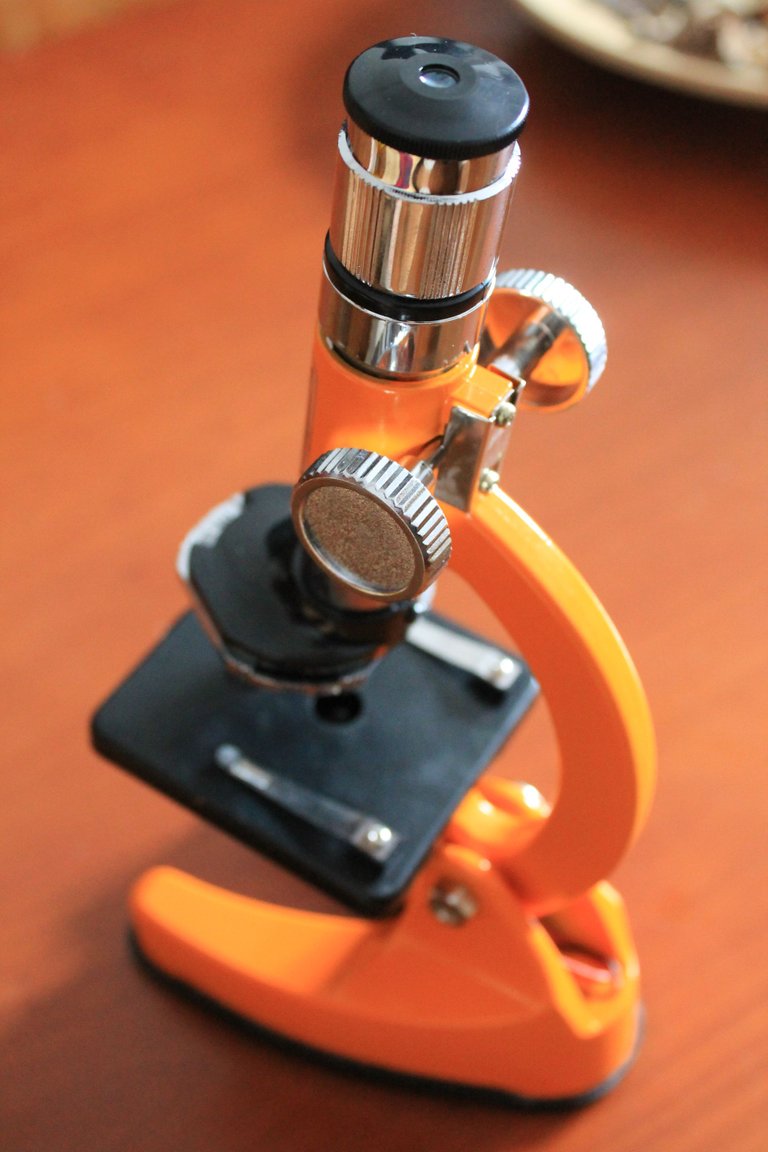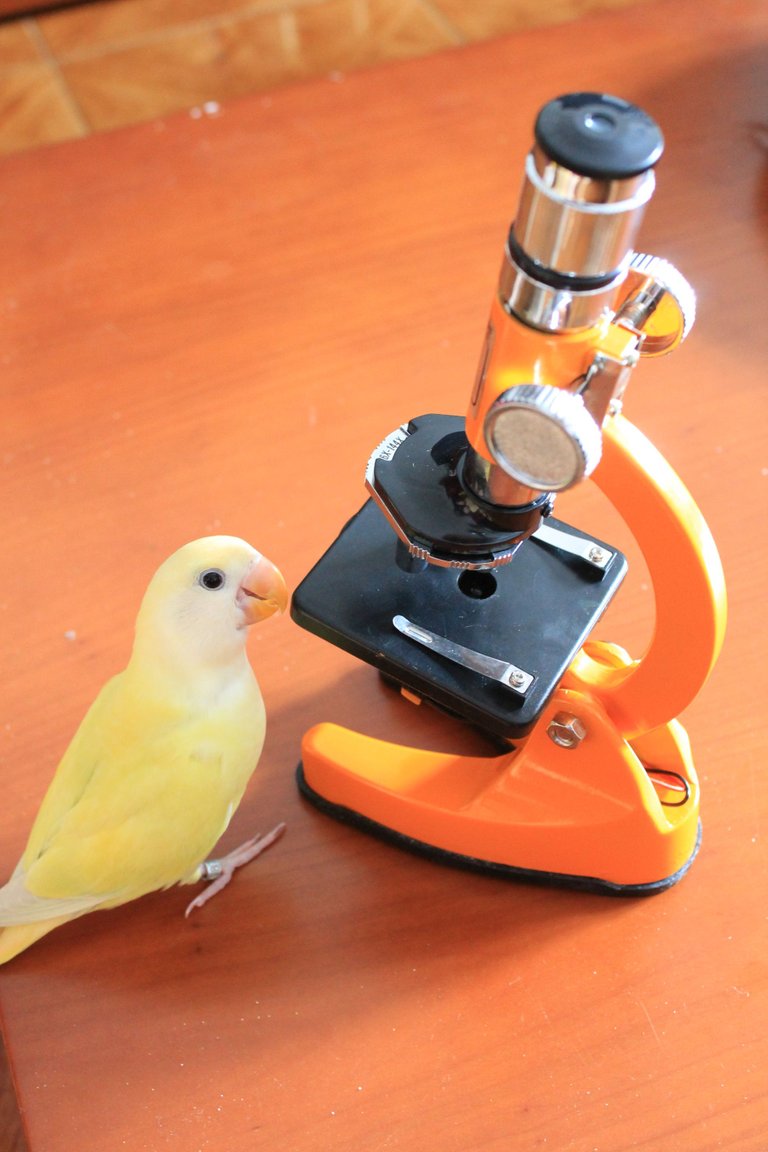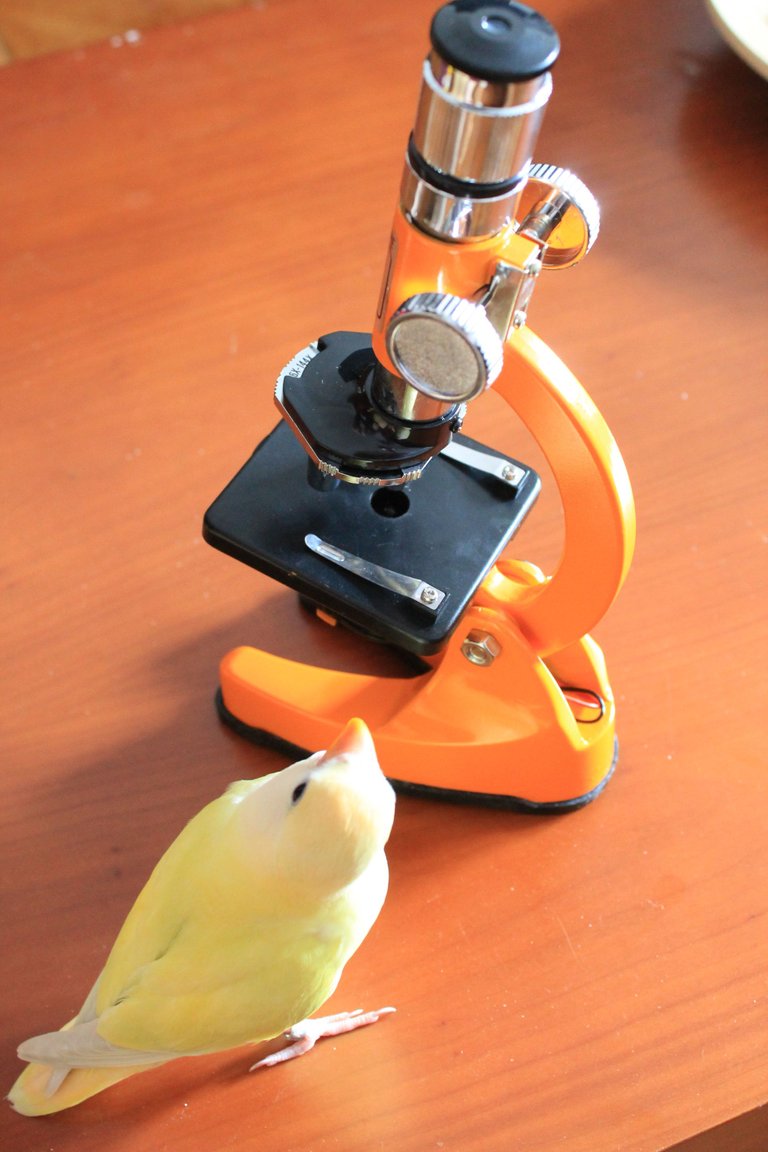 It is believed that the primary function feathers had when they first and only appeared in the animal world was to control temperature. Among the reptiles of the Mesozoic era, fossils such as the stegosaurus have been found, with very elongated and flattened scales, which are thought to have the function of absorbing and discarding heat. However, this adaptation served secondarily in the function that characterizes the group of birds, flight, that is why both fossil and living birds that do not fly are known, such as ostriches from Africa, kiwis and cassowaries from New Zealand. the rheas of South America or the penguins of the Southern Hemisphere.😶🤓
Se cree que la función primordial que tuvieron las plumas cuando aparecieron por primera, y única, vez en el mundo animal fue controlar la temperatura. Entre los reptiles de la era Mesozoica, se han encontrado fósiles como el de los estegosaunos, con escamas muy alargadas y aplanadas, que se piensa tenían la función de absorber y desechar calor. Sin embargo, esta adaptación sirvió secundariamente en la función que caracteriza al grupo de las aves, el vuelo, es por eso que se conocen aves tanto fósiles como vivientes que no vuelan, como las avestruces del África, los kiwis y casuarios de Nueva Zelanda, los ñandúes de América del Sur o los pingüinos del Hemisferio Sur.🦖🦕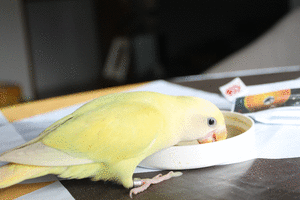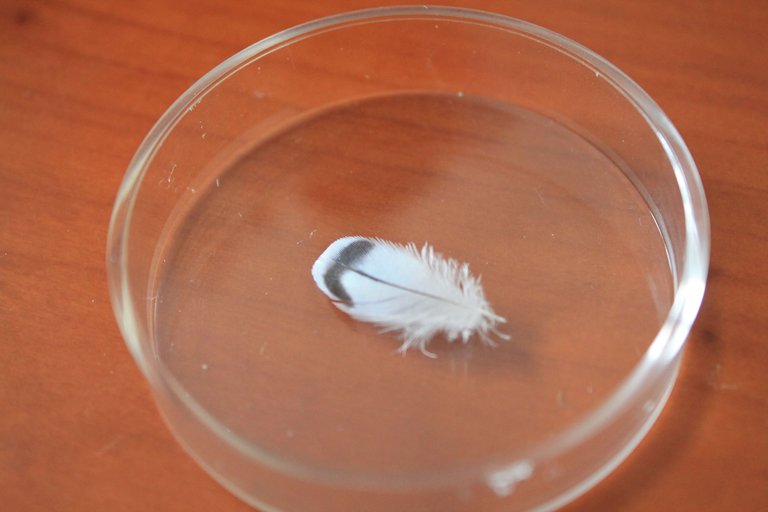 The structure of a feather is very complex, we could say that it is a sheet finely subdivided into a large number of elements. In a typical feather (Figure III.1), the central part is known as the rachis, which serves as its axis and has the appearance of a hollow reed; Despite being a very light structure, it gives it the necessary rigidity to keep it firm. The lower part of the rachis is wider and hollow, generally bare, it is called a calamus or barrel, it is the part where the feather is inserted into the skin. The barrel has a hole in the lower part called the lower navel, which is where the feather is fed during its growth.😁😁
La estructura de una pluma es muy compleja, podríamos decir que se trata de una lámina subdividida finamente en gran cantidad de elementos. En una pluma típica (Figura III.1), la parte central es conocida como raquis, que le sirve de eje y tiene el aspecto de una caña hueca; a pesar de ser una estructura muy ligera, le da la rigidez necesaria para mantenerla firme. La parte inferior del raquis es más ancha y hueca, generalmente desnuda se le denomina cálamo o cañón, es la parte por la cual la pluma está insertada en la piel. El cañón tiene en la parte inferior un orificio denominado ombligo inferior que es por donde la pluma es alimentada durante su crecimiento.😮😮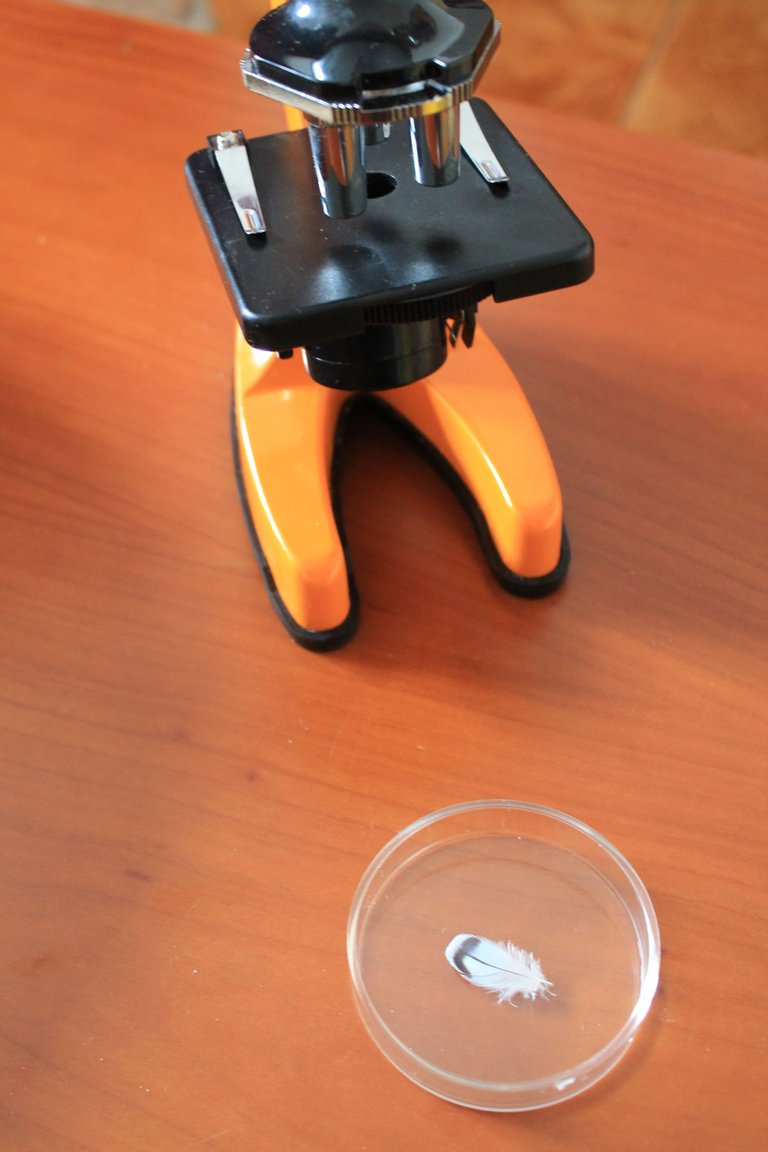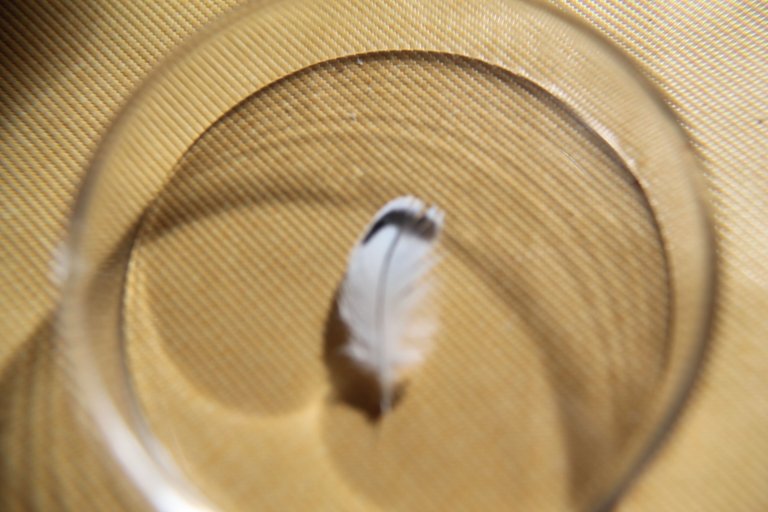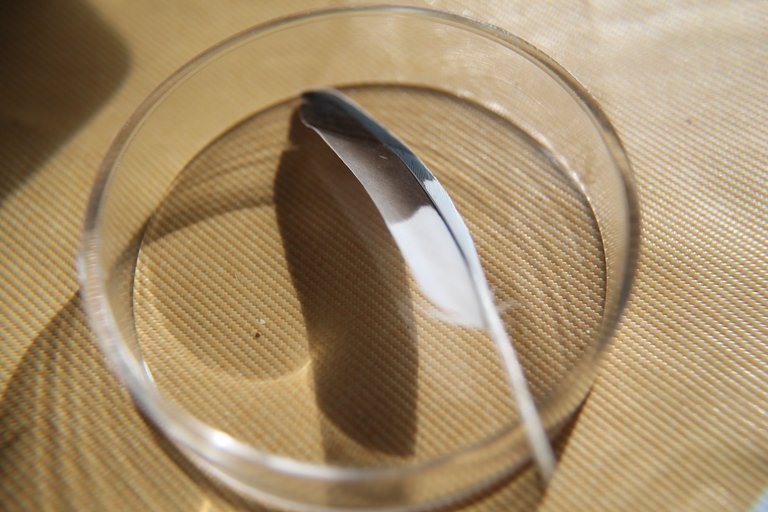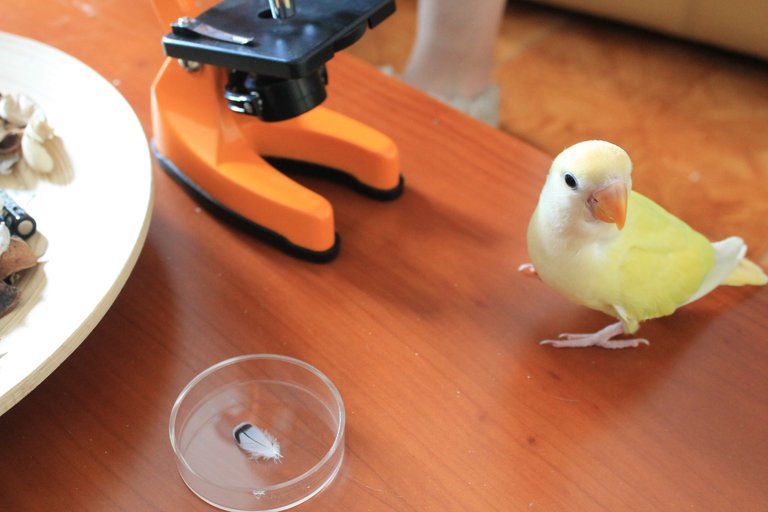 The barrel is hollow, since the feather is a dead structure, like the nails, and once it has finished growing, the blood vessels that fed it are withdrawn and the space remains empty. In the upper part of the calamus, the rachis begins to flatten and we find, just where the calamus ends, another hole called the upper navel, which is where the laminar body of the feather emerged when it began to grow. The spine is filled with dead substances, pigments and proteins, which were left there as a result of its development.😶😶
El cañón es hueco, puesto que la pluma es una estructura muerta, como las uñas, y una vez que ha terminado de crecer, los vasos sanguíneos que la alimentaban se retiran y queda el espacio vacío. En la parte superior del cálamo el raquis empieza a aplanarse y encontramos, justo en donde termina el cálamo, otro orificio denominado ombligo superior que es por donde el cuerpo laminar de la pluma emergió al comenzar a crecer. El raquis está relleno de sustancias muertas, pigmentos y proteínas, que quedaron ahí como resultado de su desarrollo.😮😮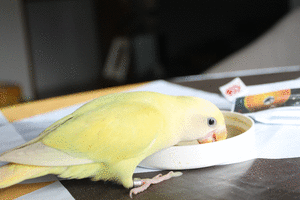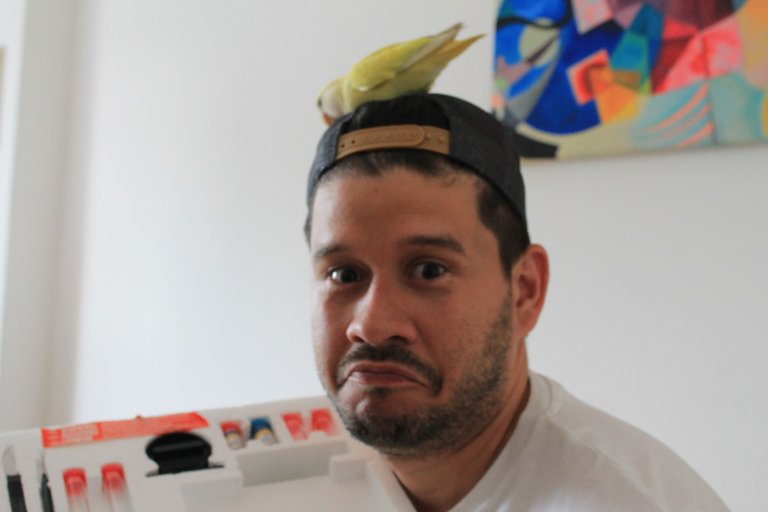 Cooky listens to the class ... xD🤣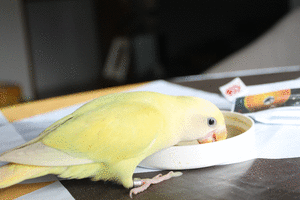 TYPES OF FEATHERS😮👨‍🎓🕵️‍♂️🔬🧫🦉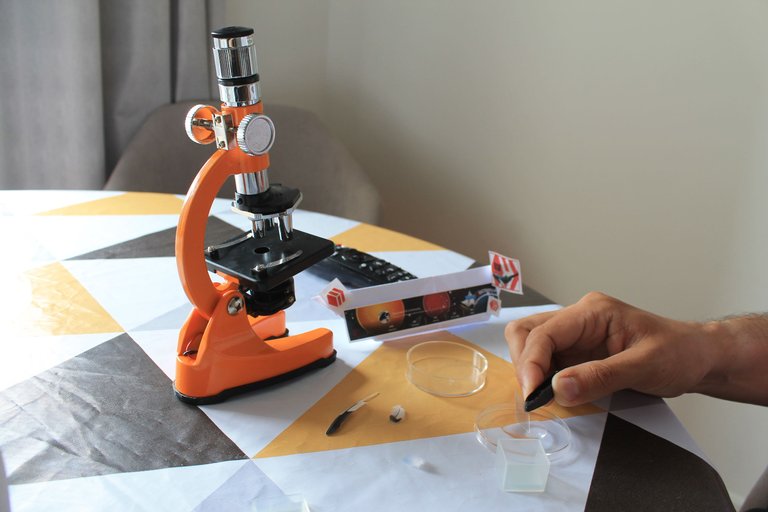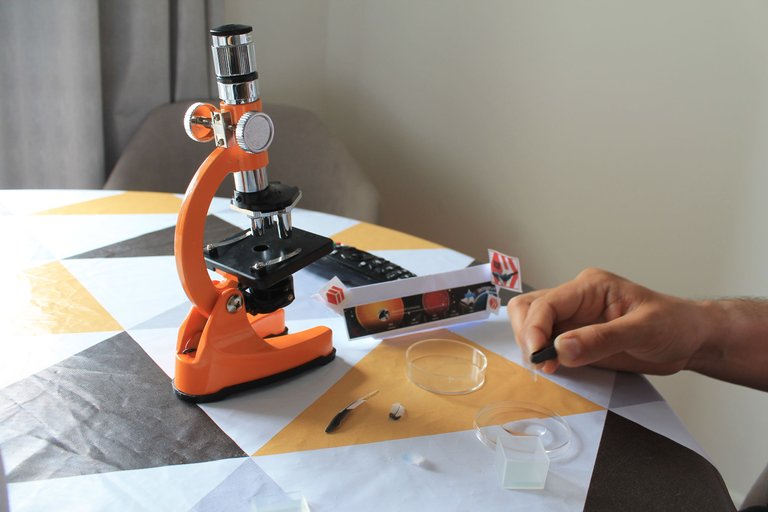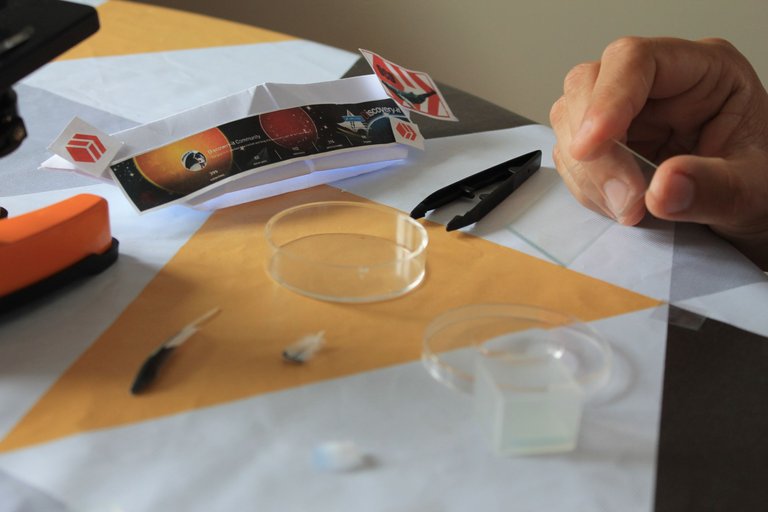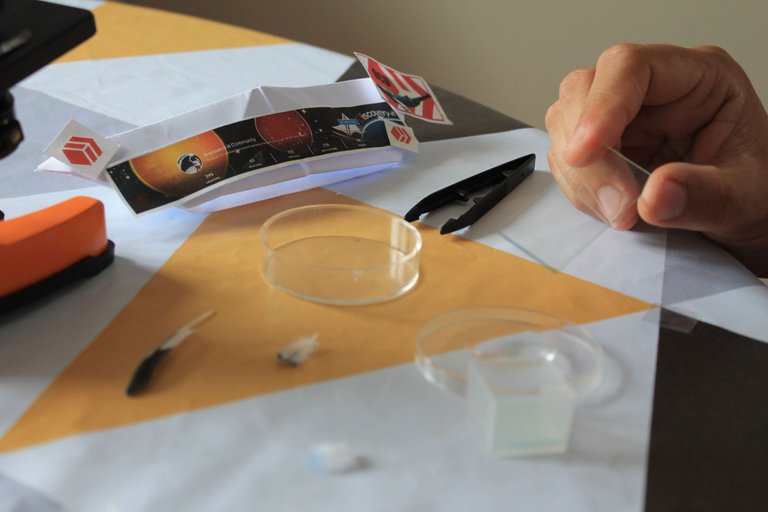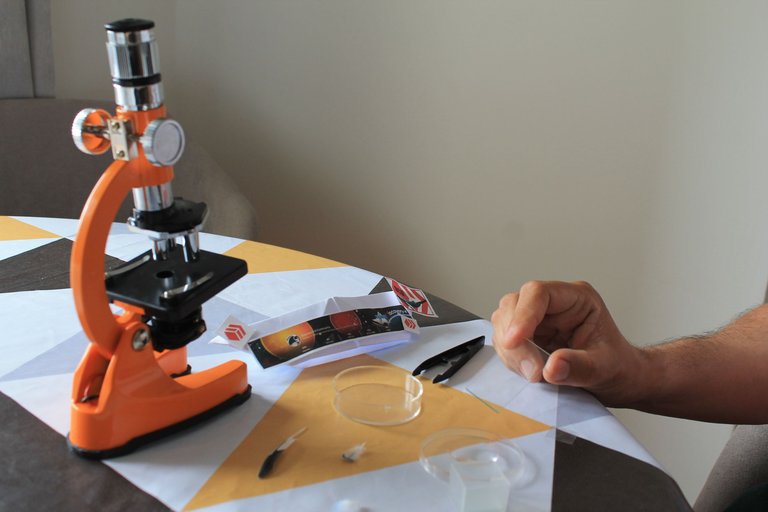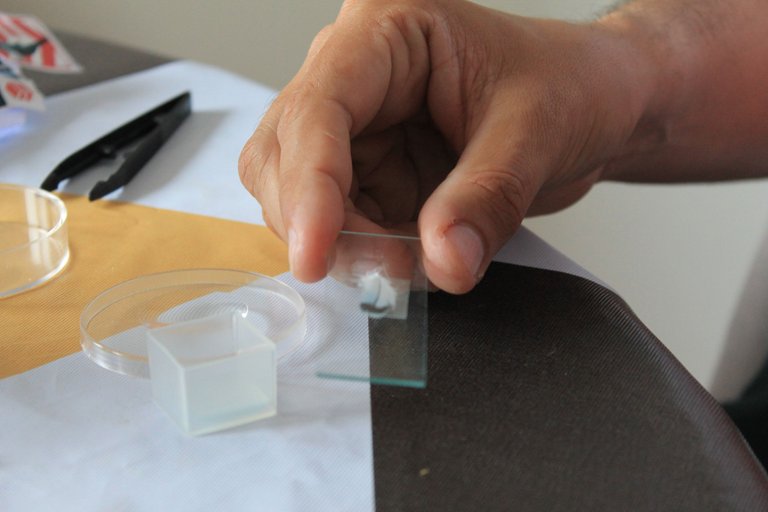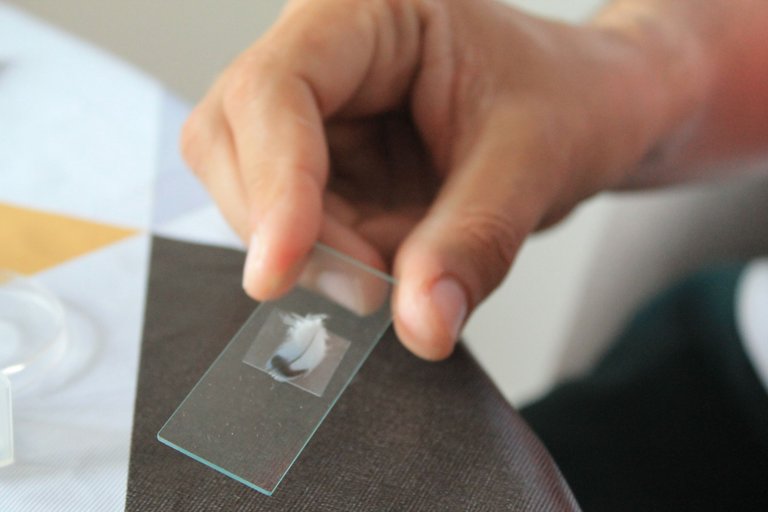 Starting from the basic pattern, the feathers have acquired different shapes according to their body location and their functions. The feathers described above are called typical or contour feathers, and they are located on the outside of the body, wings and tail. The body feathers are short and symmetrical, while the flight feathers are longer, stronger, flatter and with asymmetrical vane sides. This type of feathers generally has different colors and they are the ones that largely determine the plumage. They appear after the first molt, replacing the down, and exert the thermoregulatory function, flight, courtship and many more.🤔🤔
Partiendo del patrón básico, las plumas han adquirido diferentes formas de acuerdo con su localización corporal y sus funciones. Las plumas descritas anteriormente se denominan plumas típicas o de contorno, y se encuentran localizadas en la parte exterior del cuerpo, alas y cola. Las plumas del cuerpo son cortas y simétricas, mientras que las de vuelo son más largas, fuertes, planas y con los lados del vexilo asimétricos. Este tipo de plumas generalmente presenta colores diversos y son las que determinan en gran parte los plumajes. Aparecen después de la primera muda substituyendo al plumón, y ejercen la función termorreguladora, el vuelo, el cortejo y muchas más.🕵️‍♂️👩‍🎓👩‍🏫👨‍⚖️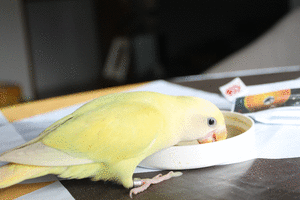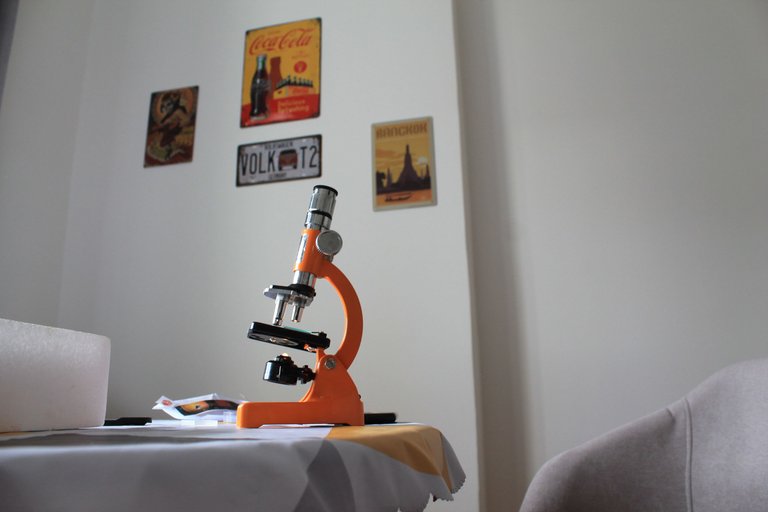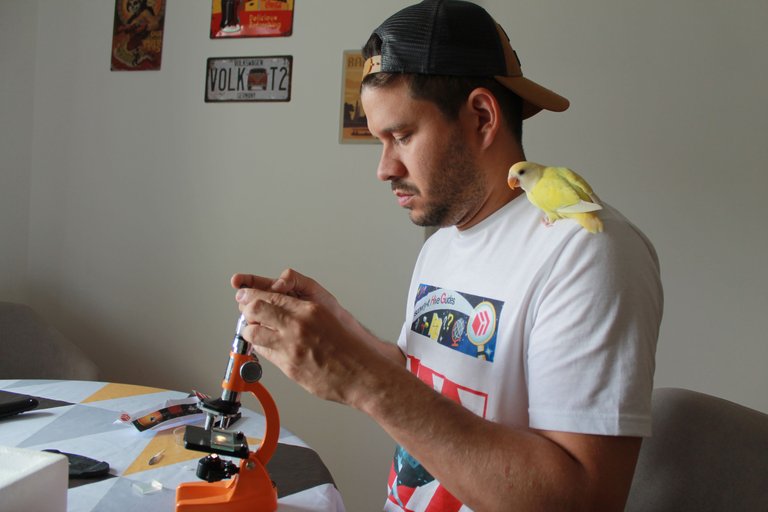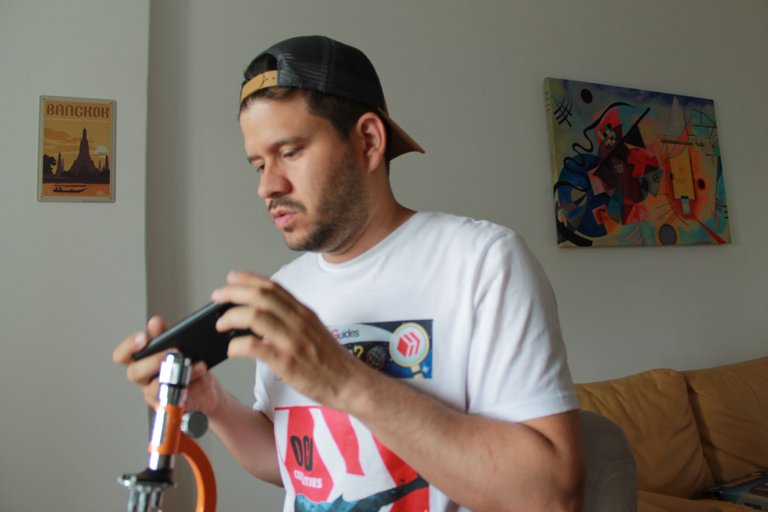 Some pens have a series of particular modifications. The males of the birds of paradise have really special feathers, with the shape and texture of wire; Turquitos have very thin and rigid wing feathers adapted to produce sounds, while the rump feathers of the quetzal and male peacocks are very long and are used in courtship and sexual recognition. Pendulum birds or motmots have the two central feathers of the tail very long in the shape of a racket, this condition is acquired over time, since the barbs of the central part of the feather are very fragile, and they fall off with grooming, as It was described by the German ornithologist Helmut Wagner.🕵️‍♂️🕵️‍♂️
Algunas plumas presentan una serie de modificaciones particulares. Los machos de las aves del paraíso cuentan con plumas realmente especiales, con la forma y textura del alambre; los turquitos tienen las plumas de las alas muy delgadas y rígidas adaptadas a producir sonidos mientras que las plumas de la rabadilla del quetzal y de los pavorreales machos son muy largas y se emplean en el cortejo y el reconocimiento sexual. Los pájaros péndulo o momotos tienen las dos plumas centrales de la cola muy largas en forma de raqueta, esta condición se adquiere con el tiempo, pues las barbas de la parte central de la pluma son muy frágiles, y se caen con el acicalamiento, como lo describió el ornitólogo alemán Helmut Wagner.😲😲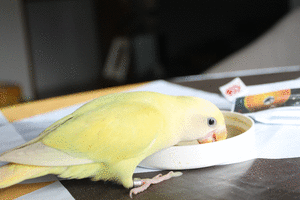 MICROSCOPIC VIEW OF FEATHERS😮👨‍🎓🕵️‍♂️🔬🧫🦉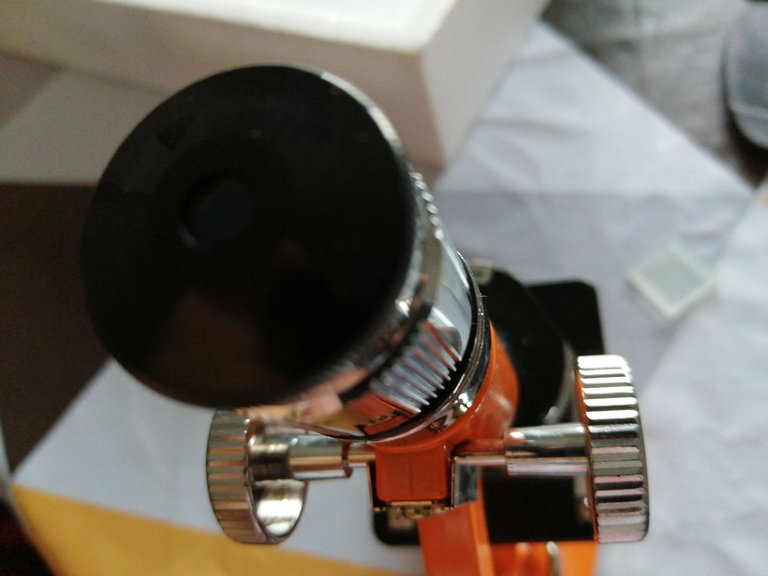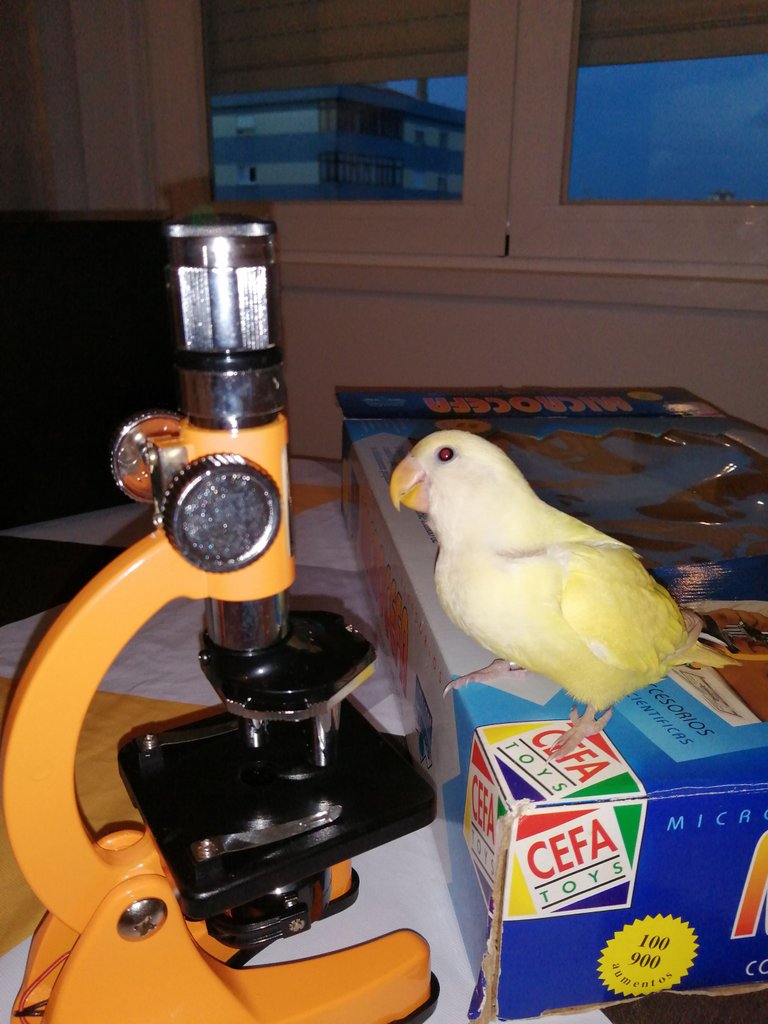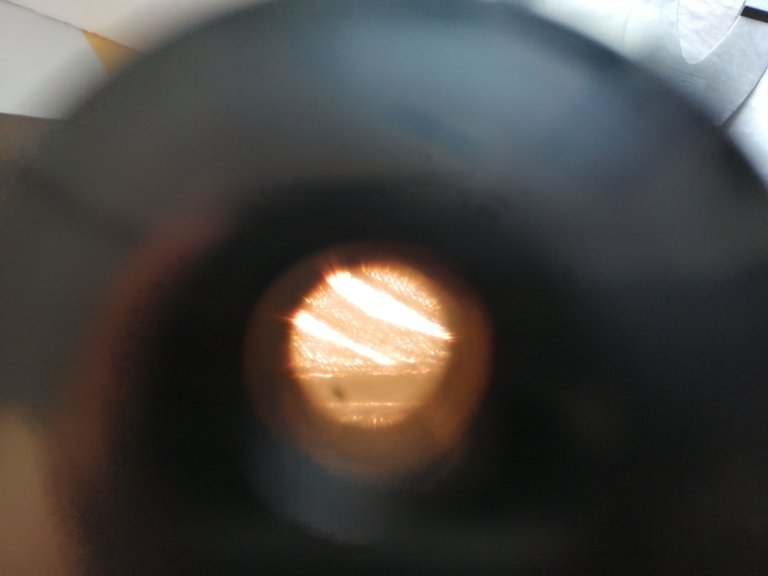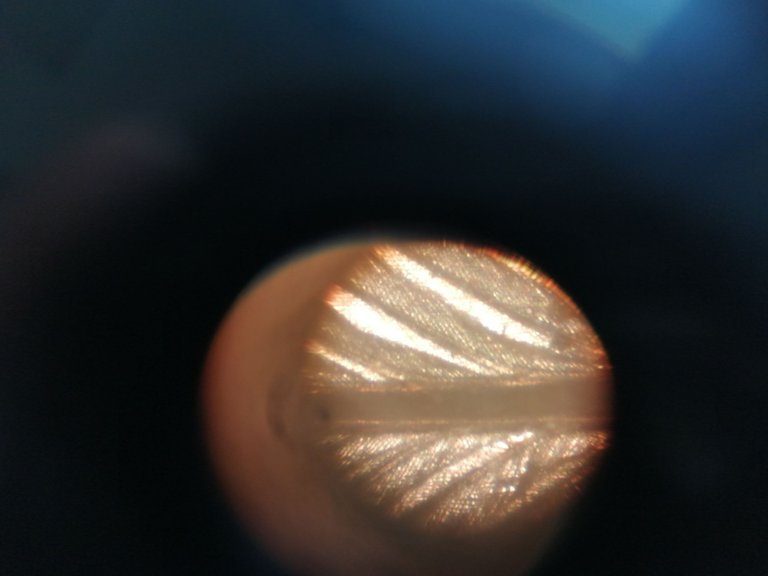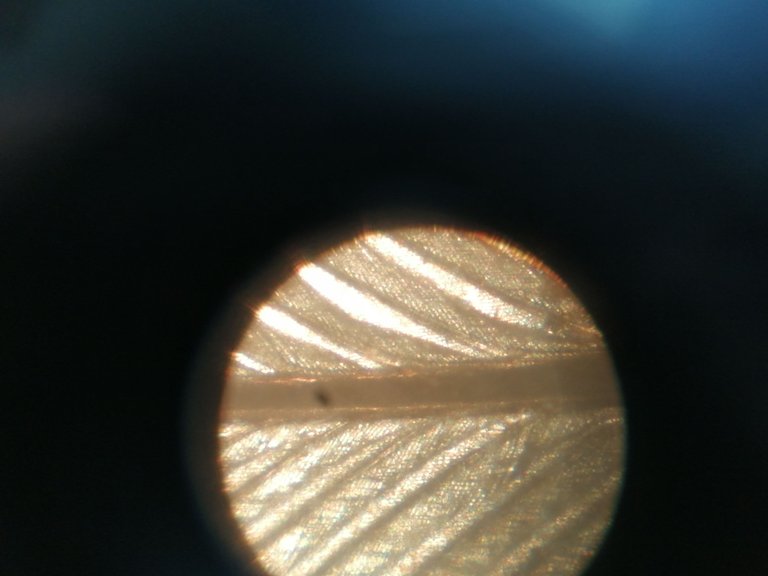 The varied colors of the feathers, often metallic or iridescent, are produced by the action of biological pigments (biochromes) or by the physical effect of the diffraction of light in charge of the structures (schemachromes) found in the barbules of feathers. Pigments are colored substances deposited between the keratin sheets that make up the feathers and also on the spine. These substances, and their combinations, produce the great variety of colors observed in feathers. In general we can recognize three classes of pigments: melanins, carotenes and porphyrins.
El variado colorido de las plumas, muchas veces metálico o iridiscente, es producido por la acción de pigmentos biológicos (biocromos) o por el efecto físico de la difracción de la luz a cargo de las estructuras (esquemocromos) que se encuentran en las bárbulas de las plumas. Los pigmentos son sustancias de color depositadas entre las láminas de queratina que conforman las plumas y también en el raquis. Estas sustancias, y sus combinaciones, producen la gran variedad de colores observados en las plumas. En general podemos reconocer tres clases de pigmentos: las melaninas, los carotenos y las porfirinas.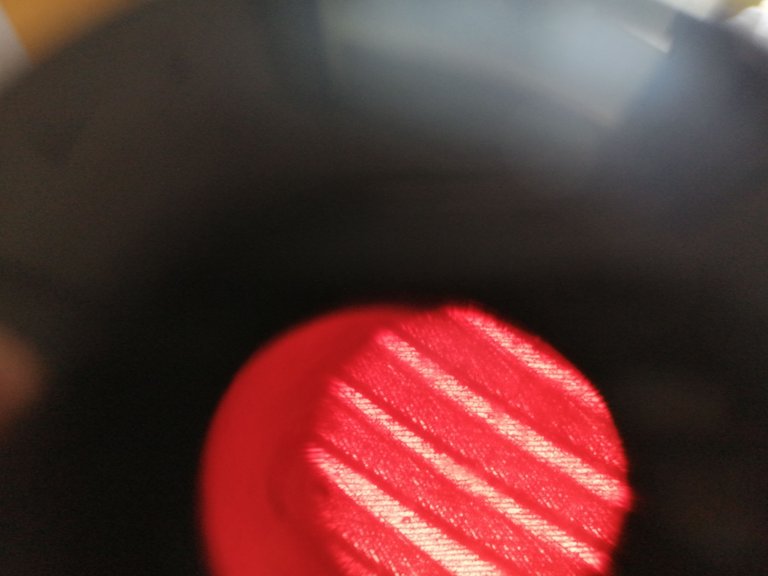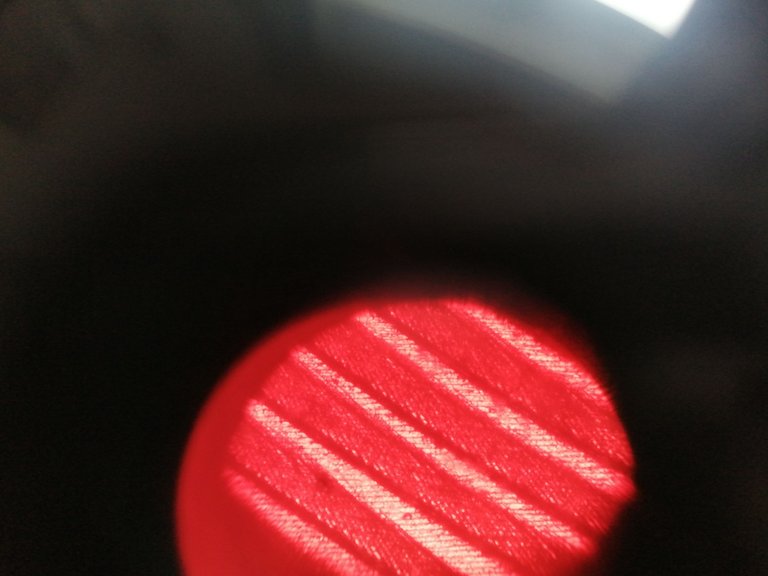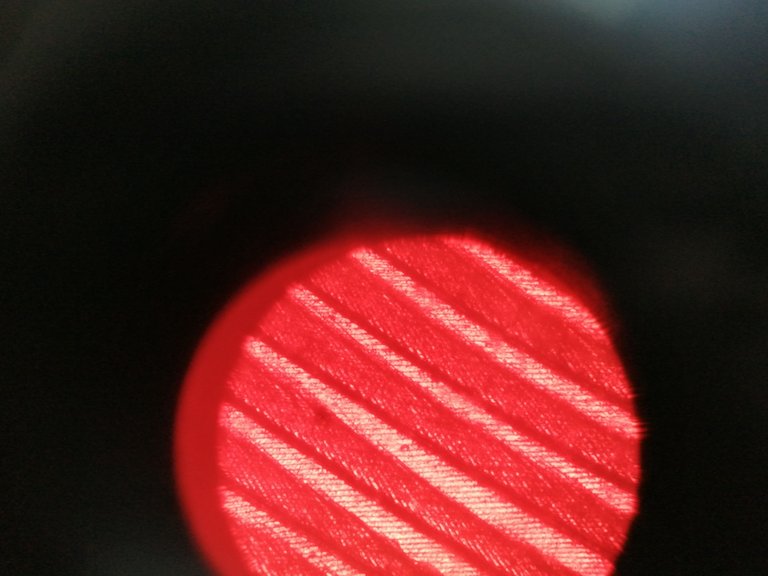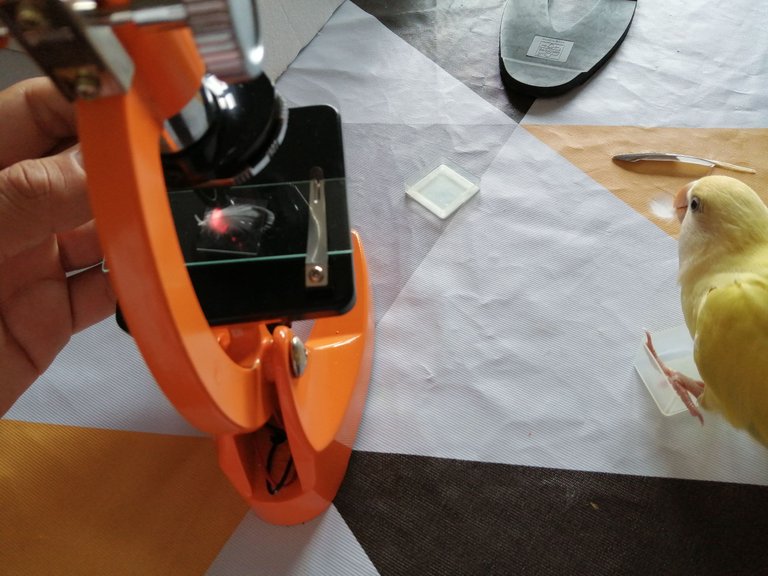 The main pigment found in feathers is melanin, the amino acid that produces the color of human skin, and in birds brown and black, as well as their variations. The excess of melanin can lead to some individuals being abnormally black, called melanin, while its absolute lack produces abnormally white or albino individuals; Melanin also provides additional resistance to the feathers, making them more durable to wear, which is why in many birds with wings arranged for rapid flight, their coloration is black and the structure is more rigid, as in swifts and gulls.😎😎
El pigmento principal que se encuentra en las plumas es la melanina, aminoácido productor del color de la piel de los humanos, y en las aves el café y el negro así como sus variaciones. El exceso de melanina puede conducir a que algunos individuos sean anormalmente negros, llamados melánicos, mientras que su falta absoluta produce individuos anormalmente blancos o albinos; la melanina, además, proporciona resistencia adicional a las plumas haciéndolas más duraderas al desgaste, por eso en muchas aves con alas dispuestas para el vuelo rápido, su coloración es negra y la estructura más rígida, como en los vencejos y las gaviotas.😮😮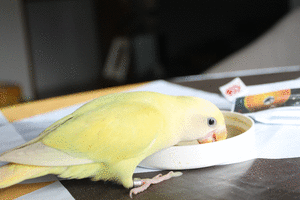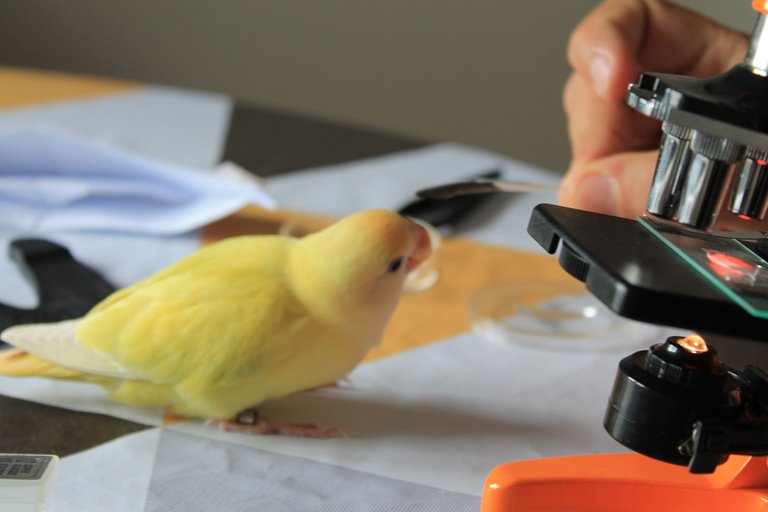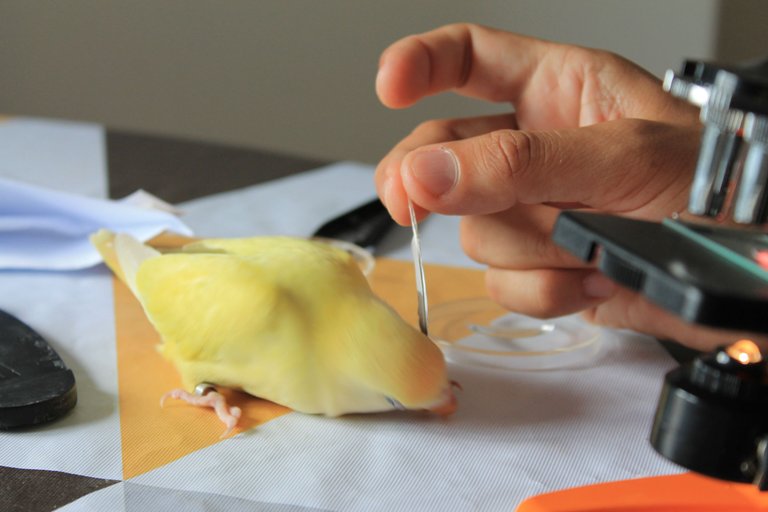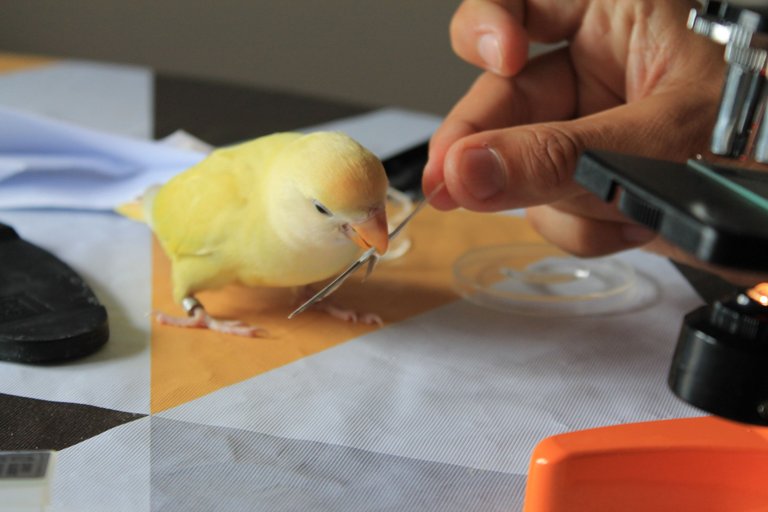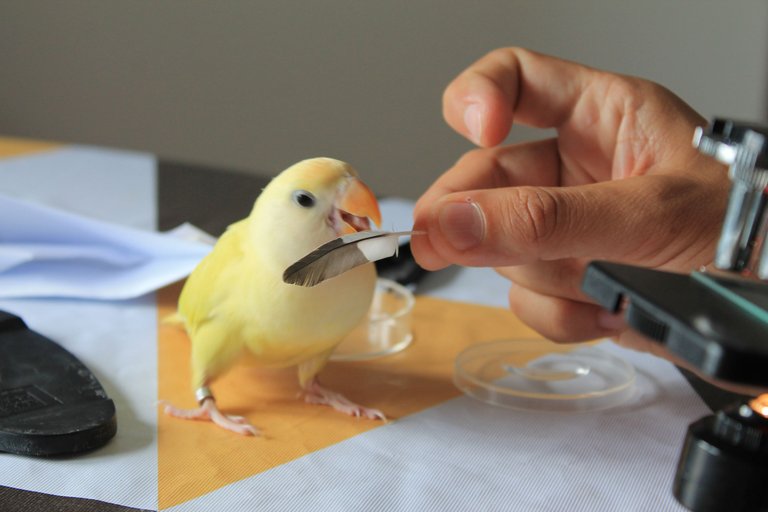 Many colors are produced by the diffraction of light through the layers of keratin, which works in a similar way to the passage of light through a prism. White, blue, green, and violet are rarely produced by pigments; They are usually due to the different layers of protein covering the feathers reflecting light from the internal pigments in different ways; thus, blue, for example, is the result of pigmentation with melanin. In the same way, the iridescent colors found in the plumages of hummingbirds, trogons, quetzals and jacamares are produced, which change according to the position of the feather with respect to the light.💚💛💥
Muchos colores son producidos por la difracción de la luz a través de las capas de queratina, que funciona de manera similar al paso de la luz por un prisma. El blanco, el azul, el verde y el violeta, rara vez son producidos por pigmentos; por lo general se deben a que las diferentes capas de proteína que cubren las plumas reflejan la luz de los pigmentos internos de diferentes maneras; así, el azul, por ejemplo, es resultado de la pigmentación con melanina. De igual manera se producen los colores iridiscentes encontrados en los plumajes de los colibríes, trogones, quetzales y jacamares, que cambian de acuerdo con la posición de la pluma con respecto a la luz.💖💥💥💙💜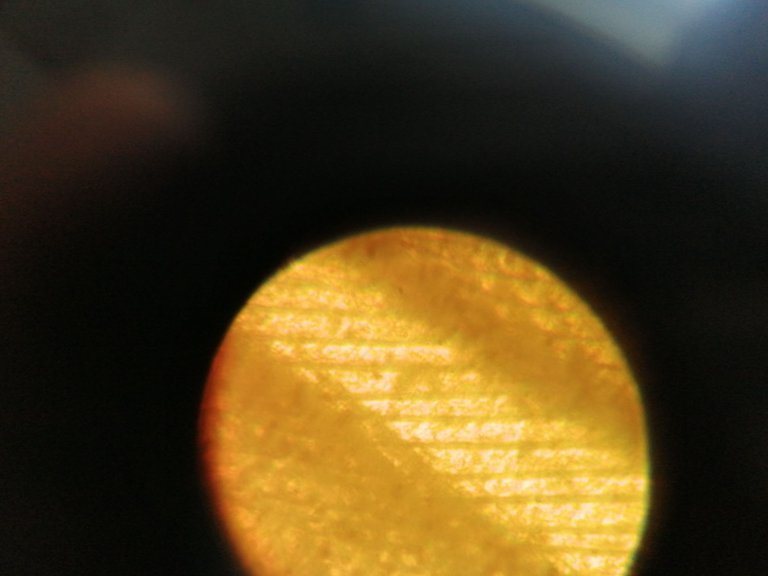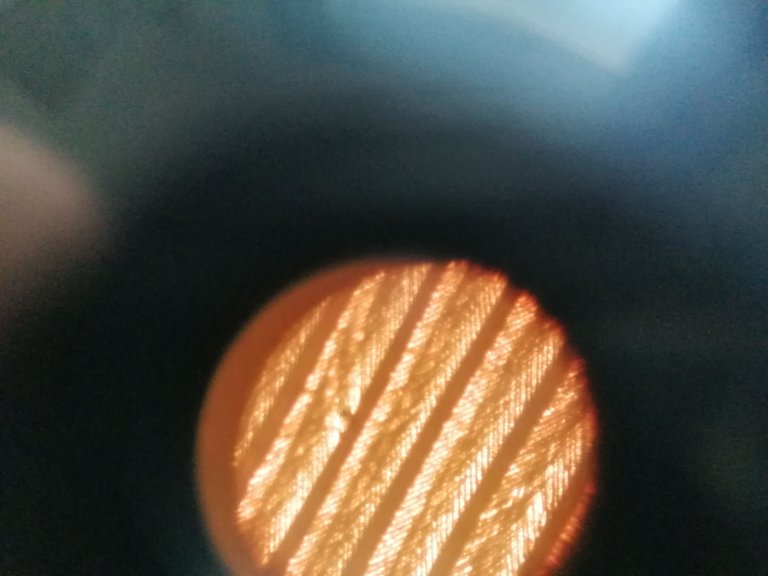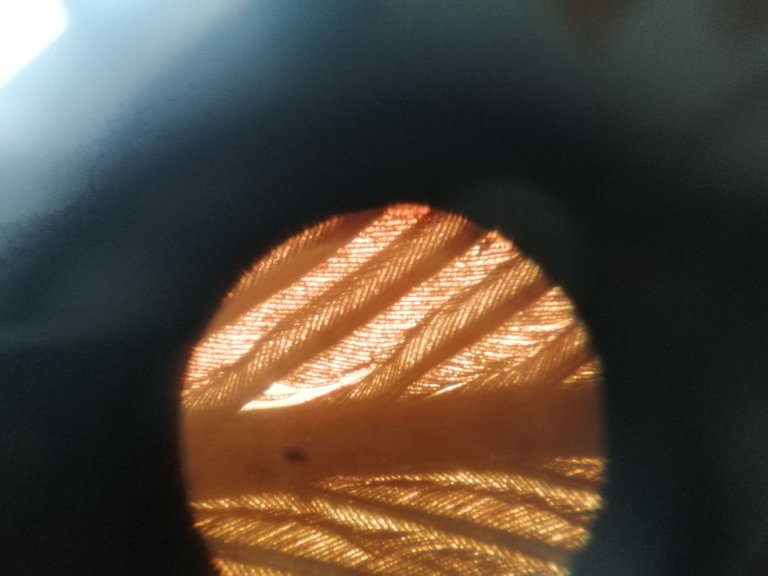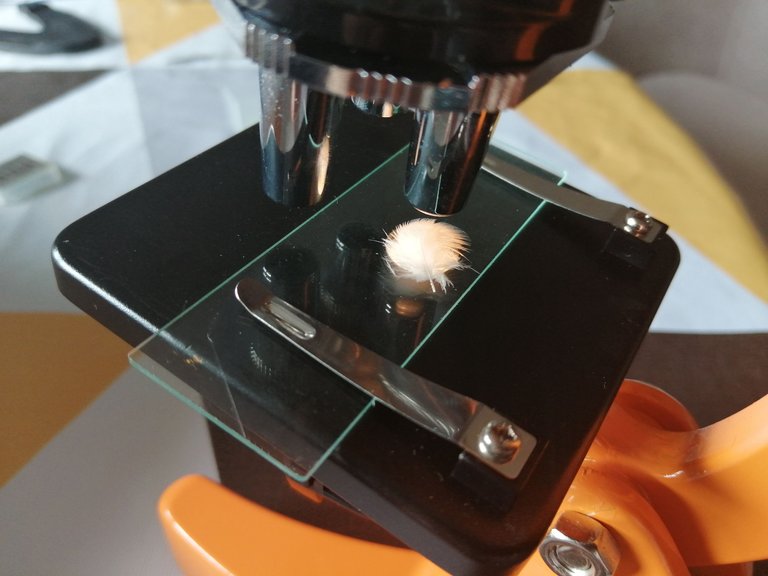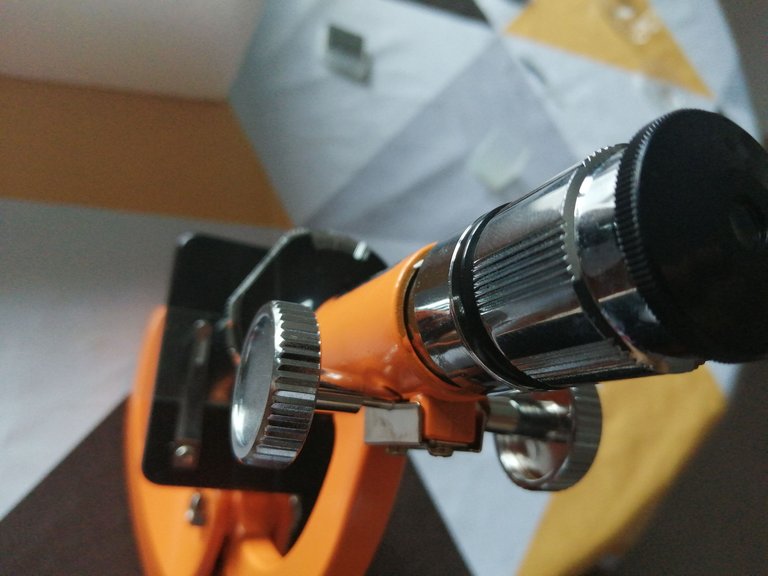 The importance of plumage and its color in the life of birds is great because they are animals whose sense of sight is highly developed. Colors are of fundamental importance to distinguish individuals of the same species, predators, prey or the couple. The color patterns of nightjars, tinamus, and grassland sparrows are brown, mottled, and striped, allowing them to easily blend in with the environment, calling them cryptic plumage. The tildios and lapwings live in rocky areas, and their plumages have wide bands and contrasting colors, which help them to get lost in the middle; these are called disruptive patterns.🧑👧
La importancia del plumaje y su color en la vida de las aves es grande pues son animales cuyo sentido de la vista es altamente desarrollado. Los colores tienen importancia fundamental para distinguir a los individuos de la misma especie, los depredadores, las presas o a la pareja. Los patrones de color de los chotacabras, los tinamúes y los gorriones de los pastizales son pardos, moteados y rayados, lo que les permite confundirse fácilmente con el medio, llamándose a éstos plumajes crípticos. Los tildíos y avefrías viven en zonas rocosas, y sus plumajes presentan bandas anchas y colores contrastantes, que les ayudan a perderse en el medio; a éstos se les llama patrones disruptivos.💖💖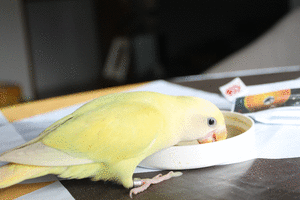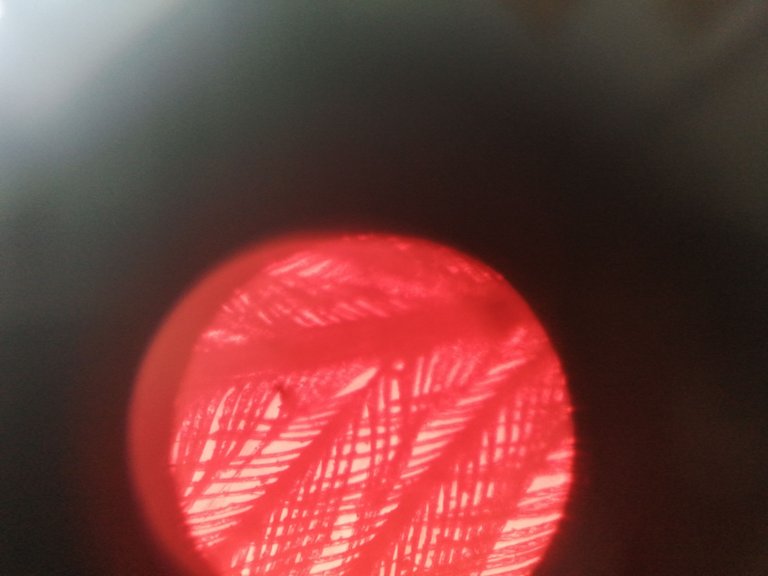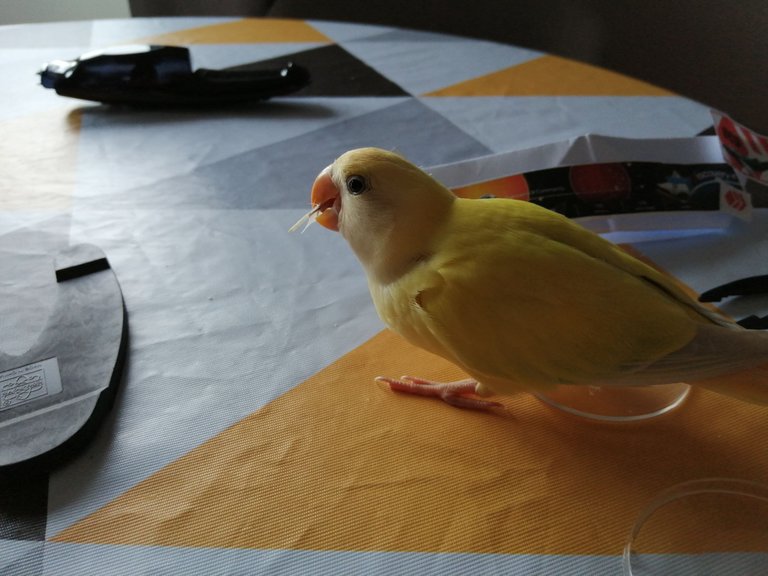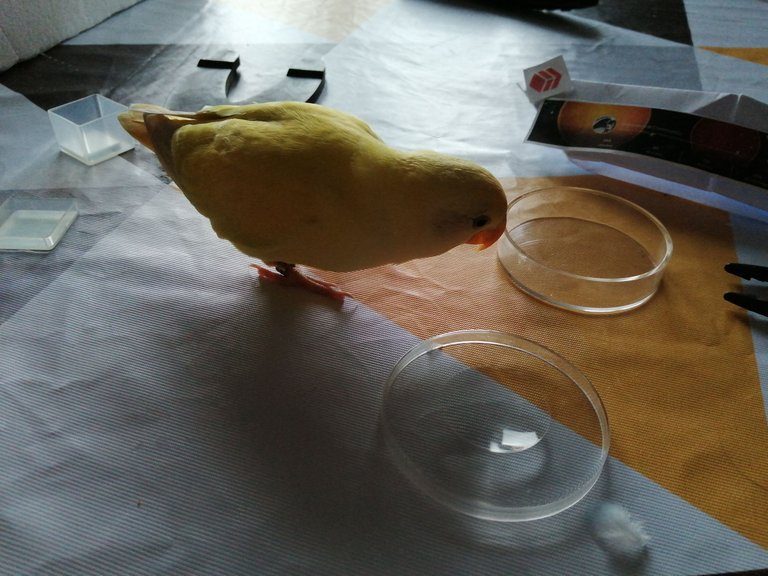 The molt is the process of total or partial replacement of the feathers in order to keep the plumage in good condition. Because it is a vitally important event for birds, a great deal of energy is invested in this process. After a period of time, the wear produced by blows against the branches, flight, water, Sun, when entering the nest, unexpected situations such as a predator attack or a fight, the feathers gradually lose their contour, coloration and therefore its function is diminished. Then it is time to replace them.😍😍
La muda es el proceso de reemplazo total o parcial de las plumas con el fin de mantener el plumaje en buen estado. Debido a que es un acontecimiento de vital importancia para las aves, se invierte gran cantidad de energía en este proceso. Después de un periodo de tiempo, el desgaste producido por golpes contra las ramas, vuelo, agua, Sol, al entrar al nido, situaciones inesperadas como el ataque de un depredador o una pelea, las plumas van perdiendo poco a poco su contorno, coloración y por lo tanto, su función se ve disminuida. Entonces es tiempo de reemplazarlas.😅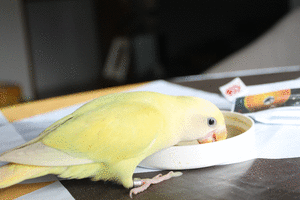 THANKS🎈🎋🎄🎍
OBRIGADO🧡💥💞
I would like to invite you to follow the @discovery-it community, supporting us together also means growing!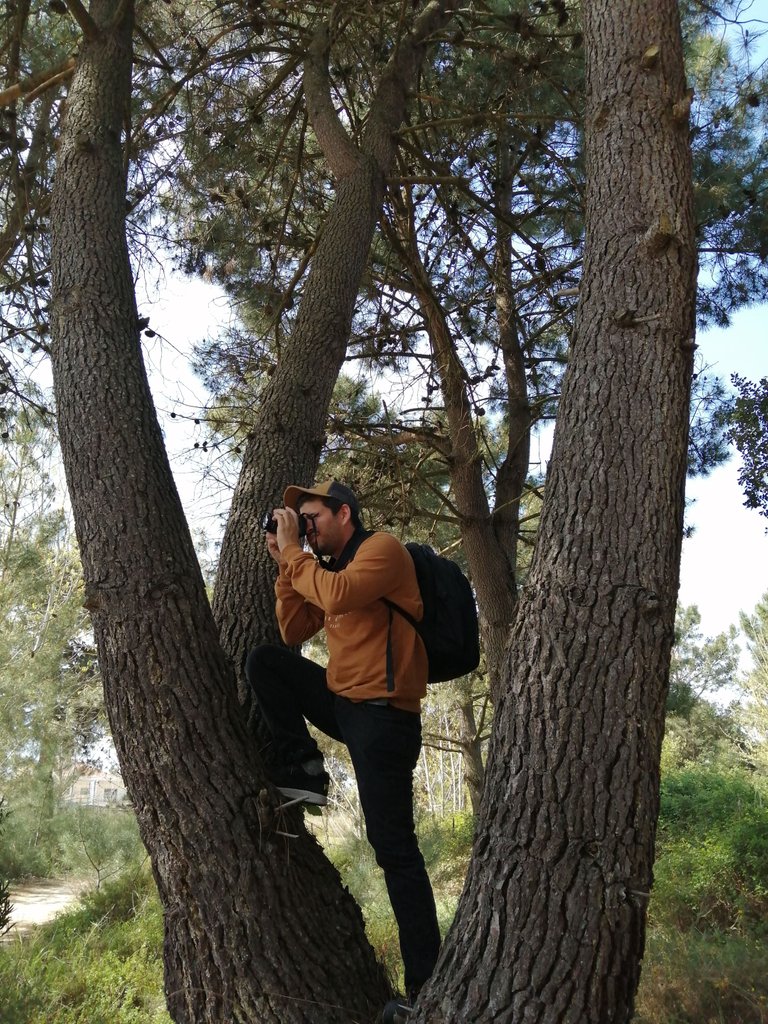 http://bibliotecadigital.ilce.edu.mx/sites/ciencia/volumen3/ciencia3/138/htm/sec_8.htm