The need for beer and one short visit to the local supermarket, unexpectedly led to this feathered post ...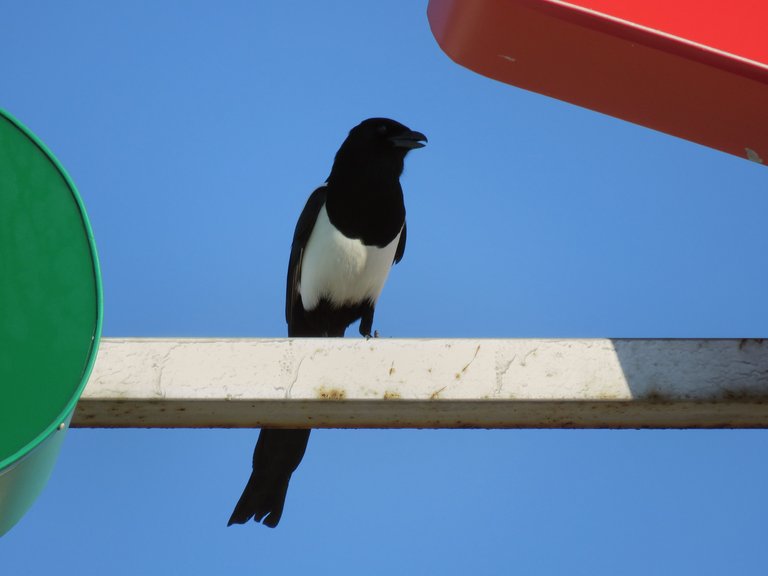 (Enlargeable)
... before entering the store, I noticed a magpie, the Eurasian magpie with the funny, kind of cartoonish scientific name Pica pica ...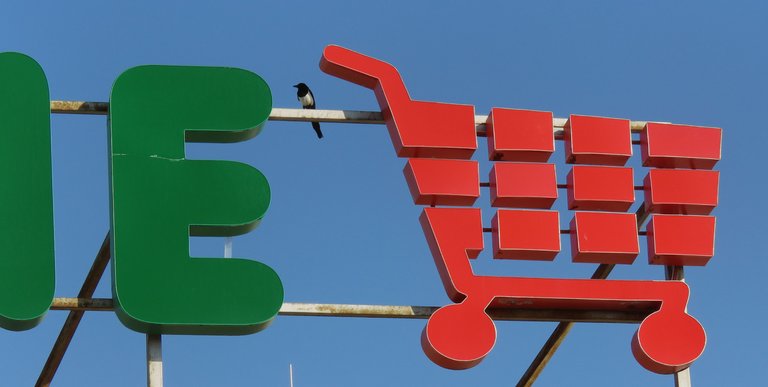 (Enlargeable)
... resting high on the building, between the name of that supermarket chain and the monumental shopping cart, one of the great icons of our cart - pushing civilization. On this enlargeable shot you can see the bird up there in its supermarket environment. It looks a bit like a part of design, or a seasonal decoration.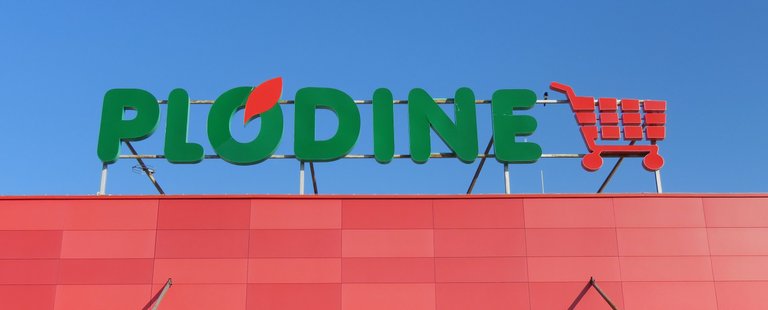 (Enlargeable)
Here I zoomed out even more ... so you can see more of the supermarket, the entire name and a chunk of the lovely red facade ... and since the picture is enlargeable again, you may also notice the small bird in the big world filled with seasonal discounts and great opportunities.
These magpies and some other members of the Corvidae family are very intelligent, highly adaptable birds, among the most intelligent non - human creatures on earth, so they relatively easily find the way to organize their life in the strange new worlds made by us. It could be funny to see them evolve in a lighter, flying version of civilized intelligence on earth, and see them enter for a proper shopping :D among the shelves filled with the finest products for birds and their fellow primates.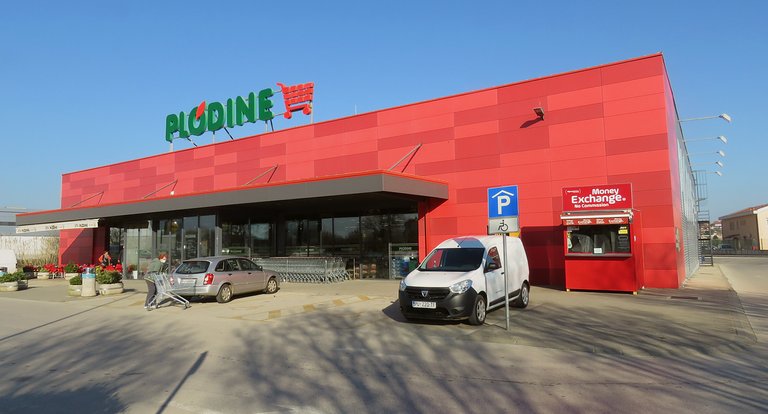 This is a wider shot ... with the whole building in it.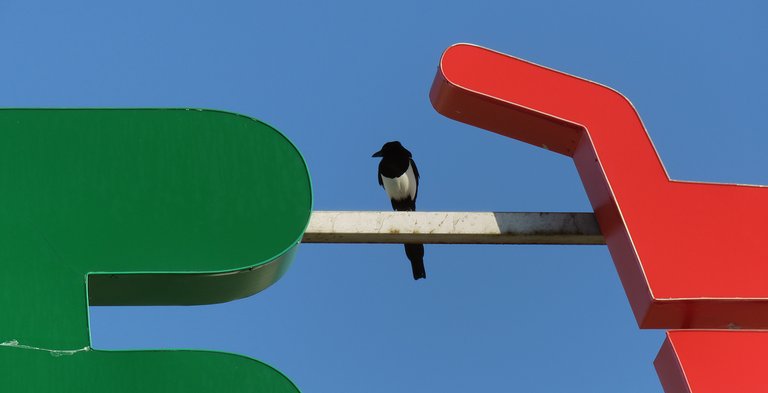 And now ... with these last few shots ...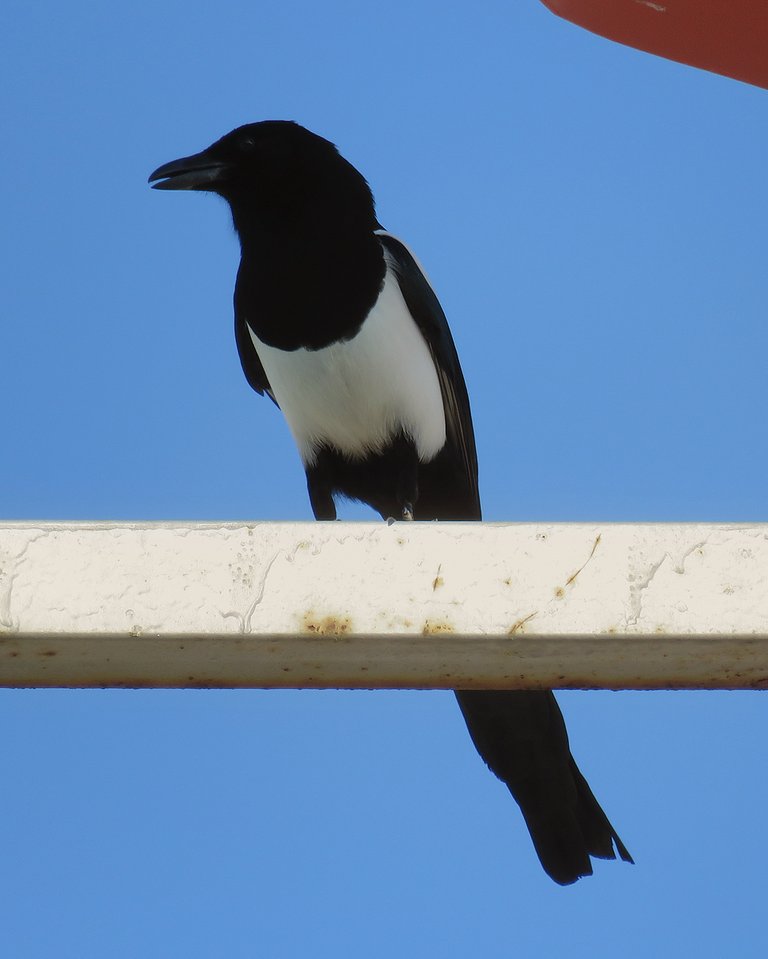 ... is time to end this short supermarket advert with a bird as the main protagonist.
As always in these posts on HIVE, the yesterday's photographs are my work.