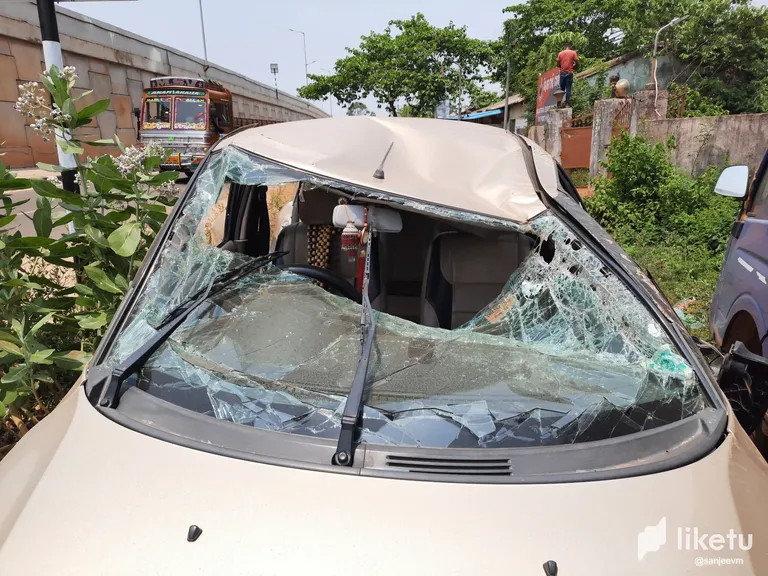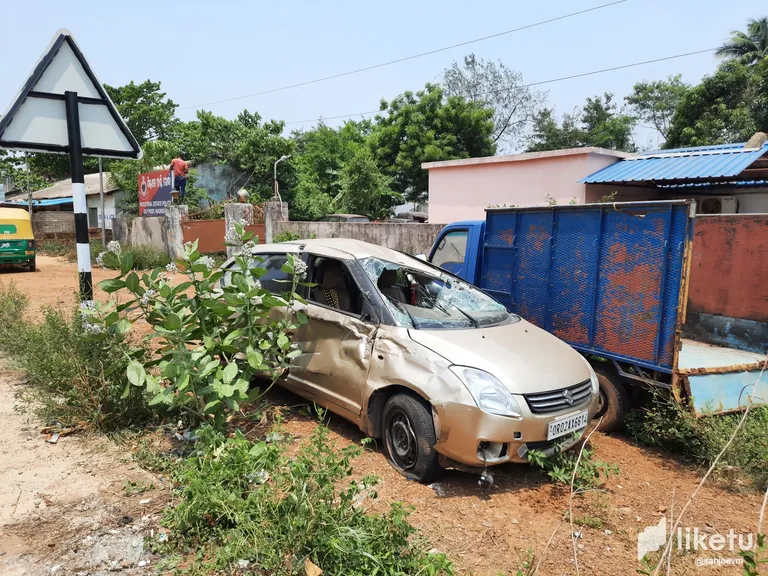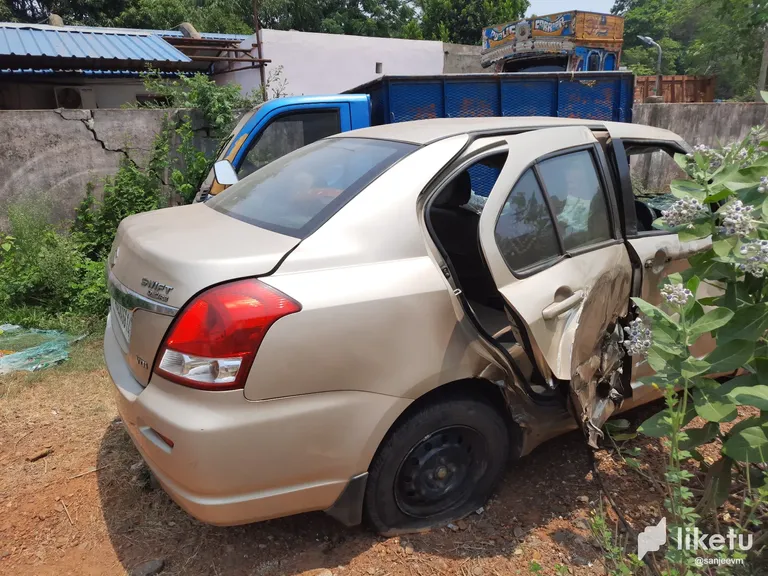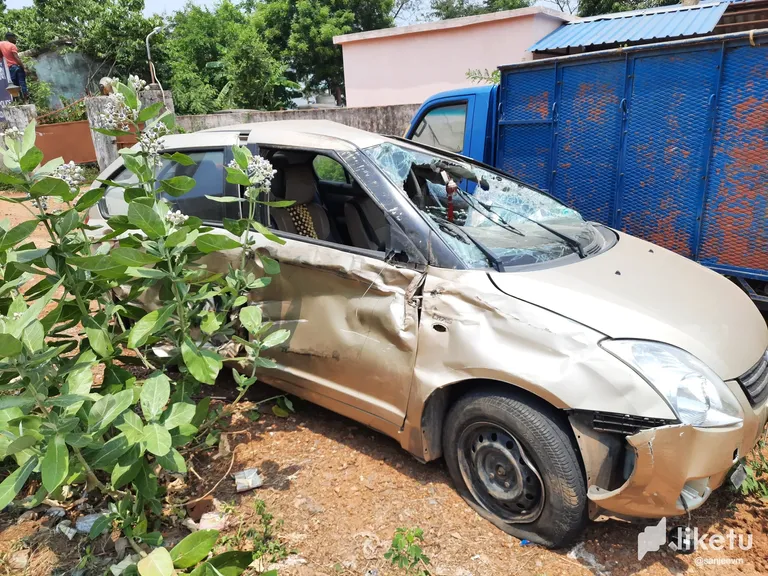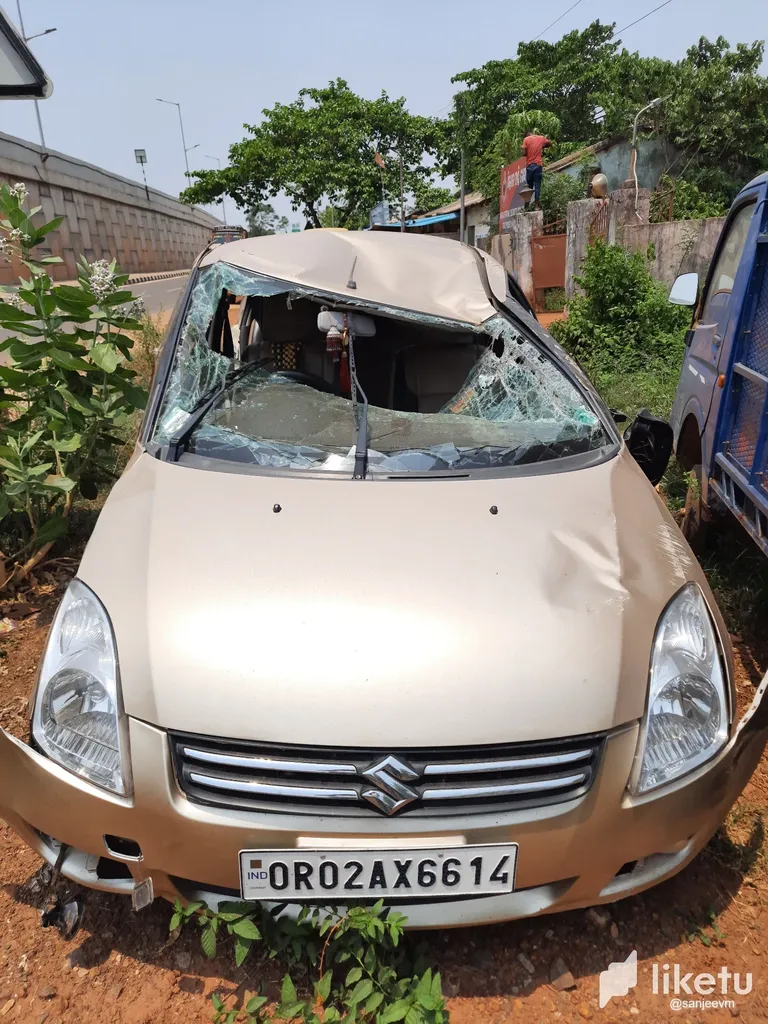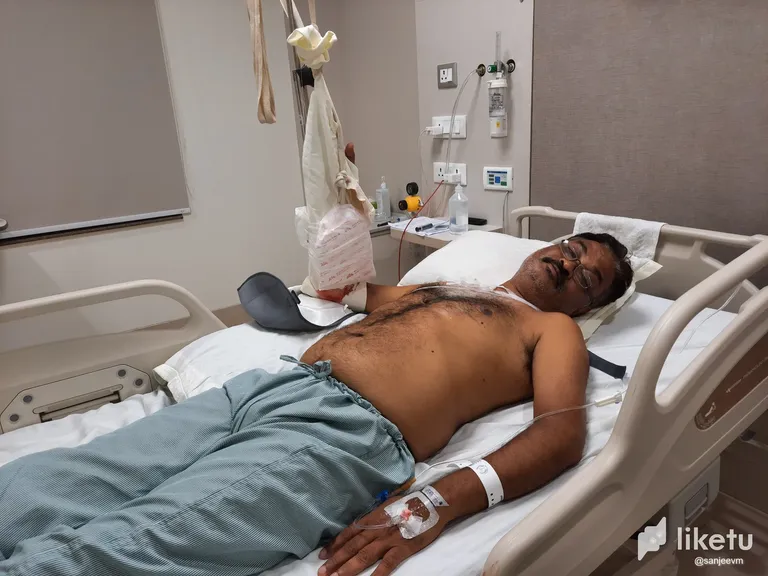 You feel the existence of divine and be thankful
He is the best driver of our family, I have never seen any fault while he drives, never over-speeds. But then when you are on road, not everything is in your control. He was on the left side of the 3-lane highway on the top of an over bridge. An Hyva truck tried to overtake another vehicle on the left side even though he was on the left most lane and hit him in the back. That made the vehicle head towards right, banged and jumped the divider, rolled three times and stay head down. He was on the driver seat and his wife and her friend was on the back seat. Immediately the crowd gathered and they rolled the vehicle and got the ladies out with little or no injury. But they they had to drag my elder brother - his right hand was broken to two pieces and he was in shock with his shirt soaked in blood. People really helped a lot to collect their phones and asked his wife to call relatives/friends as she was okay. Immediately our people rushed there and shifted them to the local hospital in an ambulance. But then given the nature of his injury they advised to take to a better hospital, as a surgery was needed. By then my brother was stable and was able to talk to me. I knew one very good orthopedic surgeon and met him 6-7 years back, but thankfully I had his contact number. When I called him, he was out of station but he picked the phone. On listening all these he advised to admit in the nearby hospital and do the surgery next morning. He sent a junior doctor to guide us all the procedures to complete in the evening so that he is ready for the surgery next morning. He arrived in the night and the next morning I accompanied him to the preop and gave all the strength for the surgery - it took a little over 3 hrs and then he was shifted to the room. He was conscious all along, as they did give some local anesthesia that paralyzed only that hand from the shoulder. But the doctors did say that, it was a complicated procedure and left the stitch loose as there was swelling. They hanged the hand and advised to apply ice packs and keep it this way till the swelling reduces. And then after three days they did a final procedure and discharged him. They have put titanium fixtures inside which does not prevent the MRI as it used to be earlier, if fitted with steel fixtures.
It will take long time before he completely heals, but given the nature of the accident, we are really thankful to GOD for what he has gone throw. It could have gone real haywire, had there been another vehicle come from the other side when they were rolling. It could have been worst, had they fall down from the bridge. This is definitely a miraculous escape seeing death so close - he recounts every moment of it - he saw the truck coming and hitting on his right and then everything was gone in few seconds. These are the moments when you feel the divine and be thankful to him.
I went to the police outpost to release the vehicle and take it to the showroom for an estimate of the repair. The application that we gave initially was having couple of words - "severe injury", as I wrote he sustained severe injury. But then they said they will have to file a case, do the investigation and it will take time to release the vehicle. Instead we can ask to register a complain and take the station diary which is sufficient to claim the insurance. Since the truck that hit flew, we do not have any details and there was barely anything to investigate. So I requested them to fill a complaint and release the vehicle ASAP so that it can be lifted to the showroom. Earlier we had requested one of my lawyer friend to do all this formalities, but then they said they need a family member to be present there and fill the application. These are the times, you realize the importance of the family.
An initial estimate would give us an idea about what to do with the vehicle, and if it would be worth repairing it. It's 12 years old vehicle so we will have to take some decision based on how it goes with the insurance. But keeping all these troubles aside, we are really thankful for all the blessings and support from family and friends and who stood by us in this difficult time.
And before I wrap I must say, wearing the seat belt definitely helped him, even though there are no balloons in the vehicle. So never drive a car without wearing a seat belt. Now a days they charge heavy penalty in the city, if they spot you. But then no one checks on the highway - so it's all your responsibility but then it's for your safety only. And you need it most in the highway.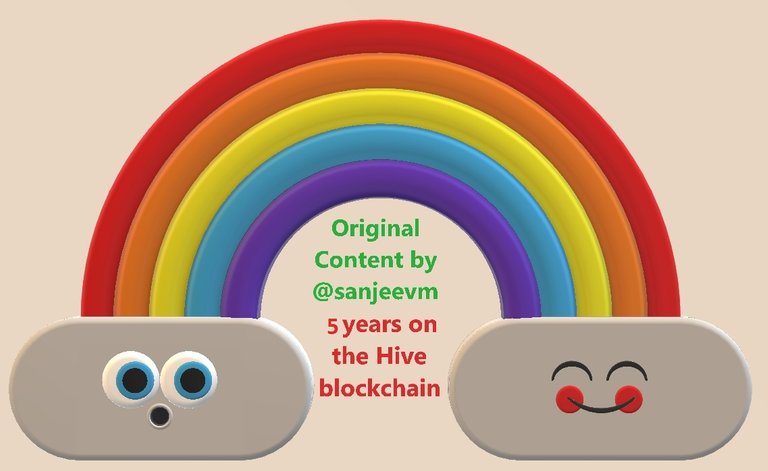 copyrights @sanjeevm - content created uniquely with passion for #HIVE platform — NOT posted anywhere else! #HIVE is my only social diary - my blog is my life.
AI free content - do not loose your natural intelligene
---
For the best experience view this post on Liketu